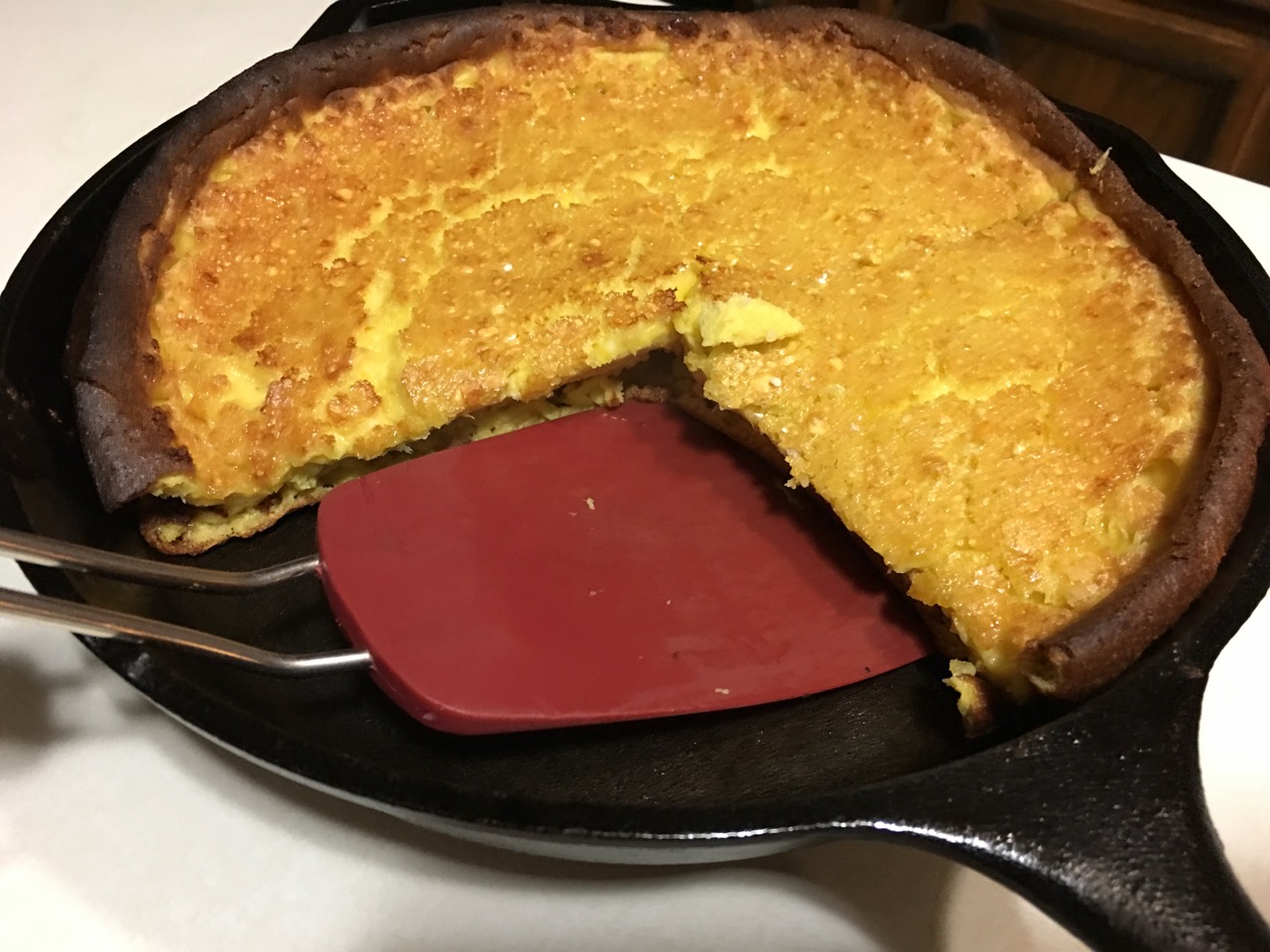 Do you have a lot of farm fresh eggs on hand that you're not sure how to use up? Try making a delicious Dutch Baby for breakfast – even the pickiest eaters are certain to enjoy it…and it's even better if you use duck eggs!
This Dutch Baby recipe uses honey for sweetener and includes the bright flavor of fresh lemon zest. We enjoy it so much, we make it regularly. It's also delightful as a cold snack!
Lemon Honey Dutch Baby
Ingredients:
2 Tbsp. unsalted butter
6 eggs
3/4 cup whole milk
1/4 cup honey
1/2 cup all-purpose flour
1/4 tsp. finely ground sea salt
1/4 to 1/2 tsp. finely grated lemon zest
Directions:
Preheat oven to 425°F.
Melt the button in a cast iron pan over medium heat until it froths.
Remove the pan from the heat, swirl the melted butter around the pan to coat the sides, and set aside.
In a large mixing bowl combine eggs, milk, and honey until uniform.
Beat in flour, salt, and lemon zest.
Pour mixture into the buttered cast iron pan.
Bake for 25 minutes on the middle rack.
The Dutch Baby will rise impressively while baking but will settle quickly as it cools.
If you decide to give this a go, let us know how it turns out in the comments!