Despite Autumn being upon us, I don't go crazy with the "pumpkin-spiced" everything. I do, however, advocate judicious use of pumpkin pie spices (and pumpkin) in baked doughnuts!
I hate to admit that I have a deep fryer (purchased a couple of years ago) that I have yet to use. I'm not confident I'll ever use it. Just try to find non-GMO cooking oil in the quantity needed to deep fry something! Honestly, given the opportunity for a re-do, I'd consider buying an air fryer, which uses far less oil than a deep fryer, instead…or maybe a slick toaster oven/air fryer to replace my aging toaster oven. But really, a fryer isn't even necessary to make a tasty doughnut!
After doing some research on the topic, it became clear to me that baked doughnuts really could be an acceptable substitute for conventional (deep-fried) ones. As a bonus, I also discovered that I could make bagels in the doughnut pans! Feeling reasonably certain that this wasn't an impulse purchase that I'd later regret, I ordered two full-sized (3 1/4″ cavity) doughnut pans. They arrived quickly and appeared to be exactly as advertised.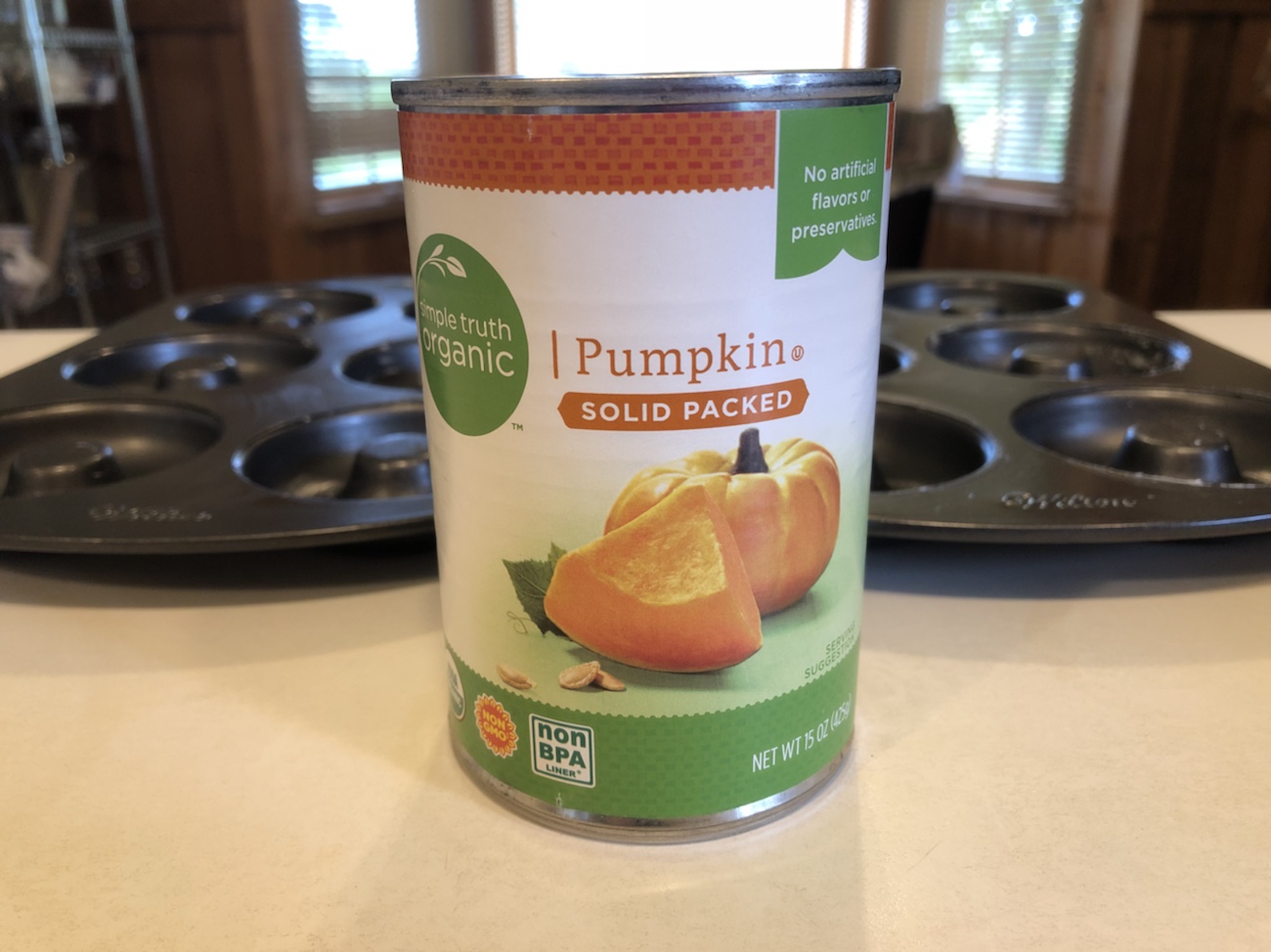 The recipe itself is simple, basically requiring mixing of wet ingredients followed by the addition of the dry. Everything is mixed just until it's all combined; once I stopped seeing bits of dry flour, I ceased stirring.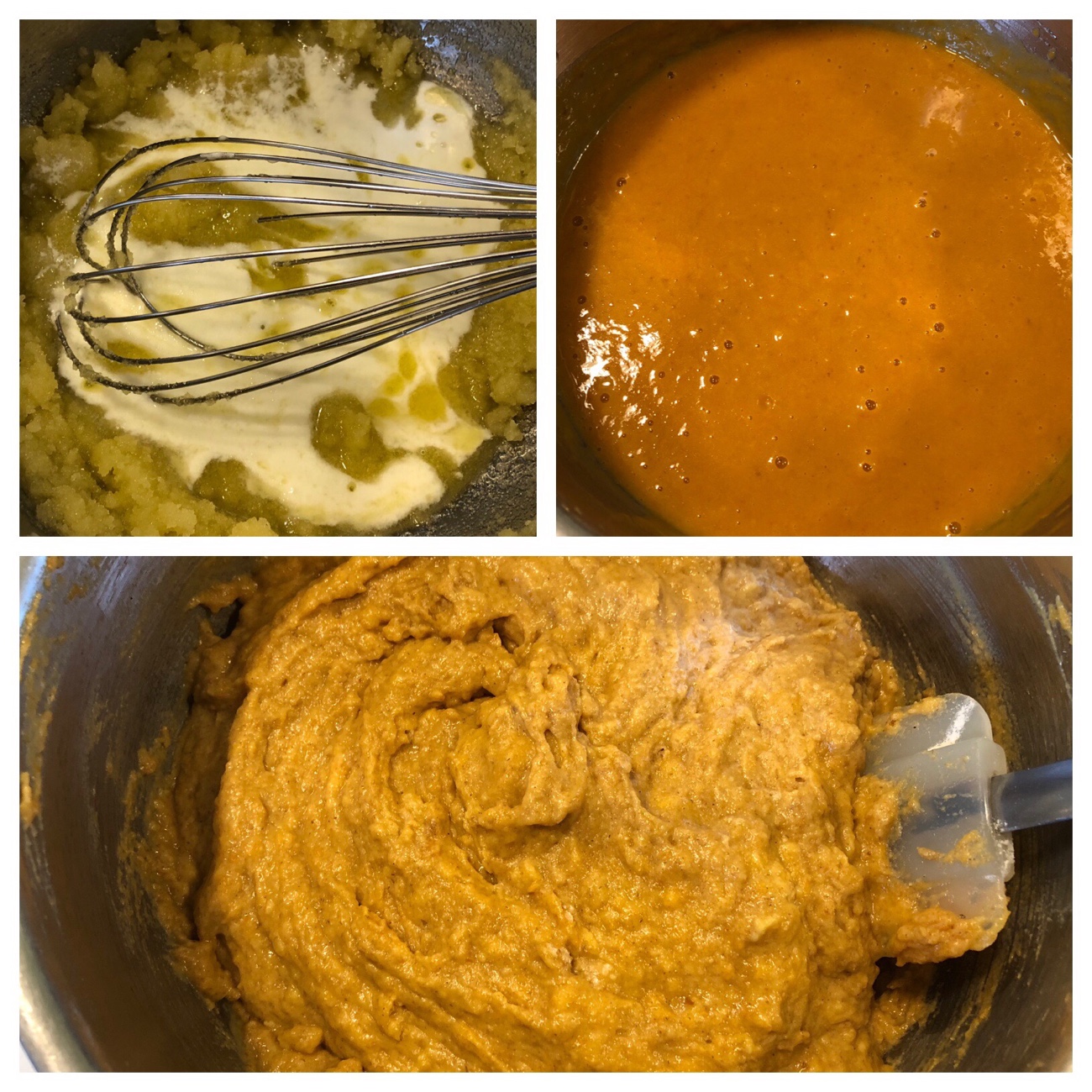 Then the fun part: piping the mix into the doughnut pan's cavities. Why pipe it and not just spoon it? It's all about control – with a spoon, it would be very challenging (and likely frustrating) to get the batter into the wells evenly, resulting in doughnuts that rise weirdly. So pipe it. Just use a Ziploc-type bag with a corner cut off (cut the corner off only after you put all the batter into the bag!) and squeeze it to pipe the batter. It works marvelously!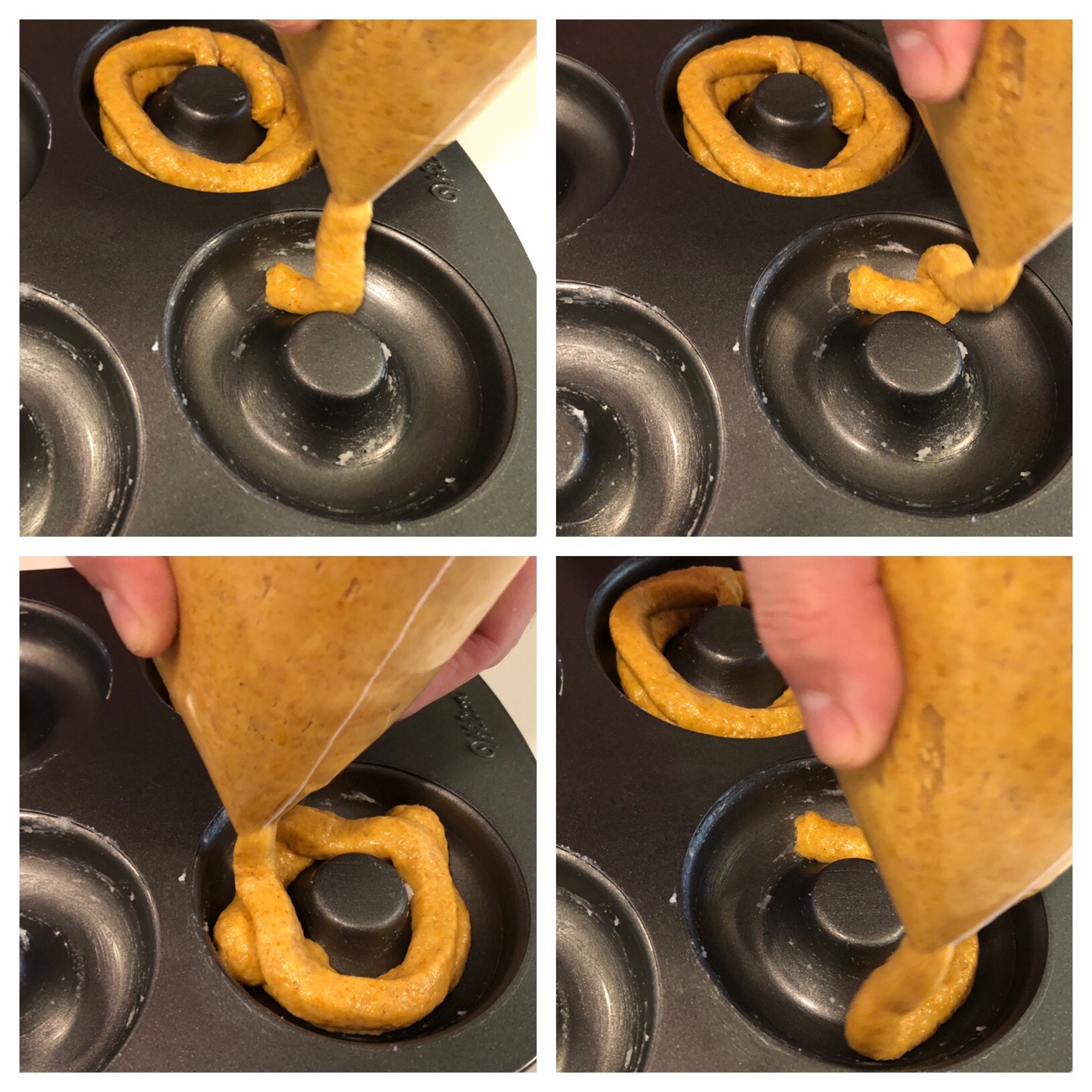 I generally advocate following a recipe's instructions the first time you make it. In this case, however, I deviated from the recipe from the get-go, replacing a cup of all-purpose flour with whole wheat. I also reduced the sugar to about 2/3 of the amount the recipe called for, since I prefer less-sweet baked goods, and doubled the amount of spice.
On the other hand, I did follow the recipe's instructions to only fill the doughnut pan's cavities to about 2/3 full – and found that it resulted in small, thin doughnuts that looked more like skinny bagels than doughnuts. In the next batch, I filled the wells nearly full and was rewarded with a rounder, fuller finished doughnut.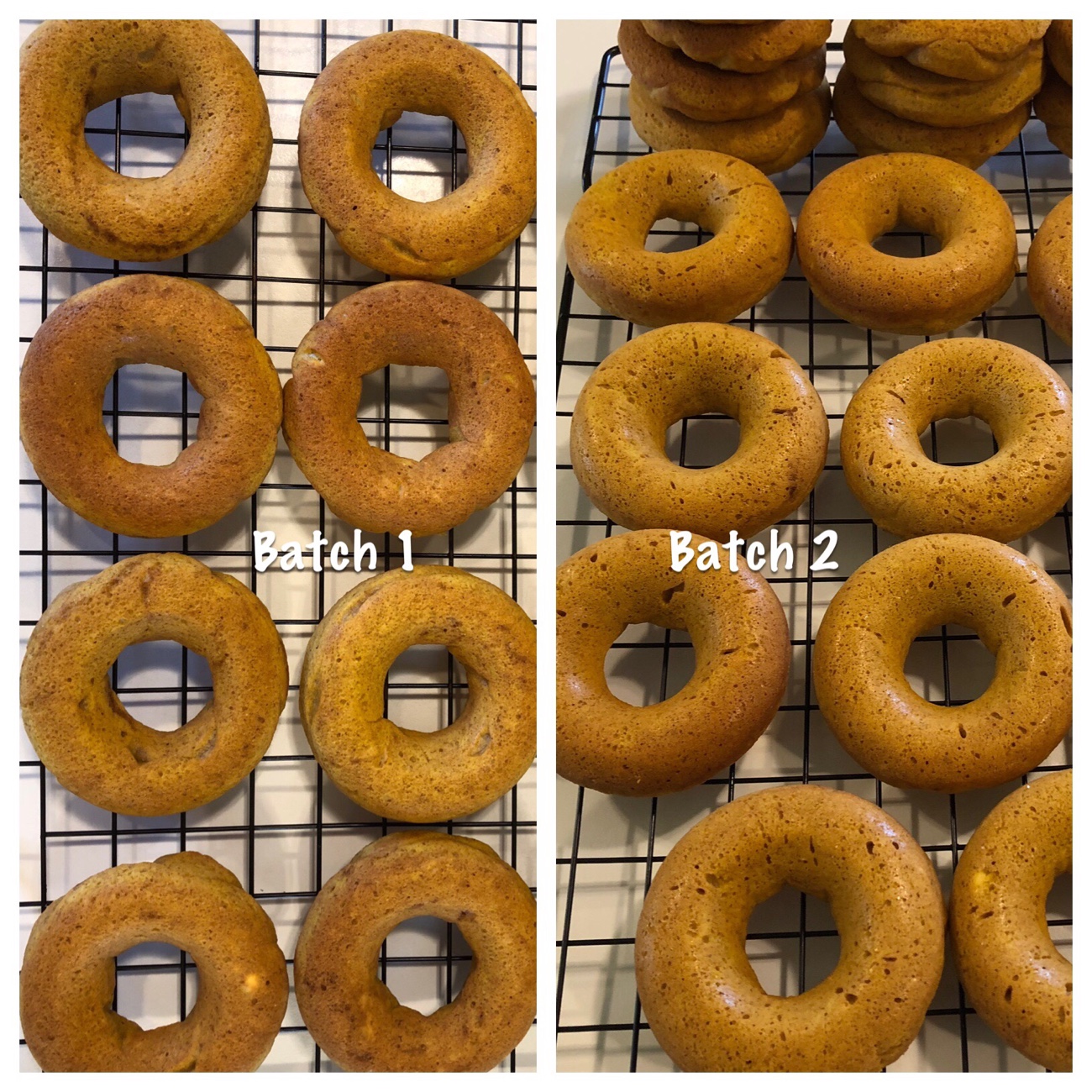 Skinny bagel-shaped or pleasantly plump, the doughnuts' flavor was spot on. These are moist, cake-y doughnuts, with just enough spice – the perfect companion to a hot cup of coffee (or tea). I'll definitely be making more doughnuts with these new pans..and I have a fall favorite in mind for the next ones!