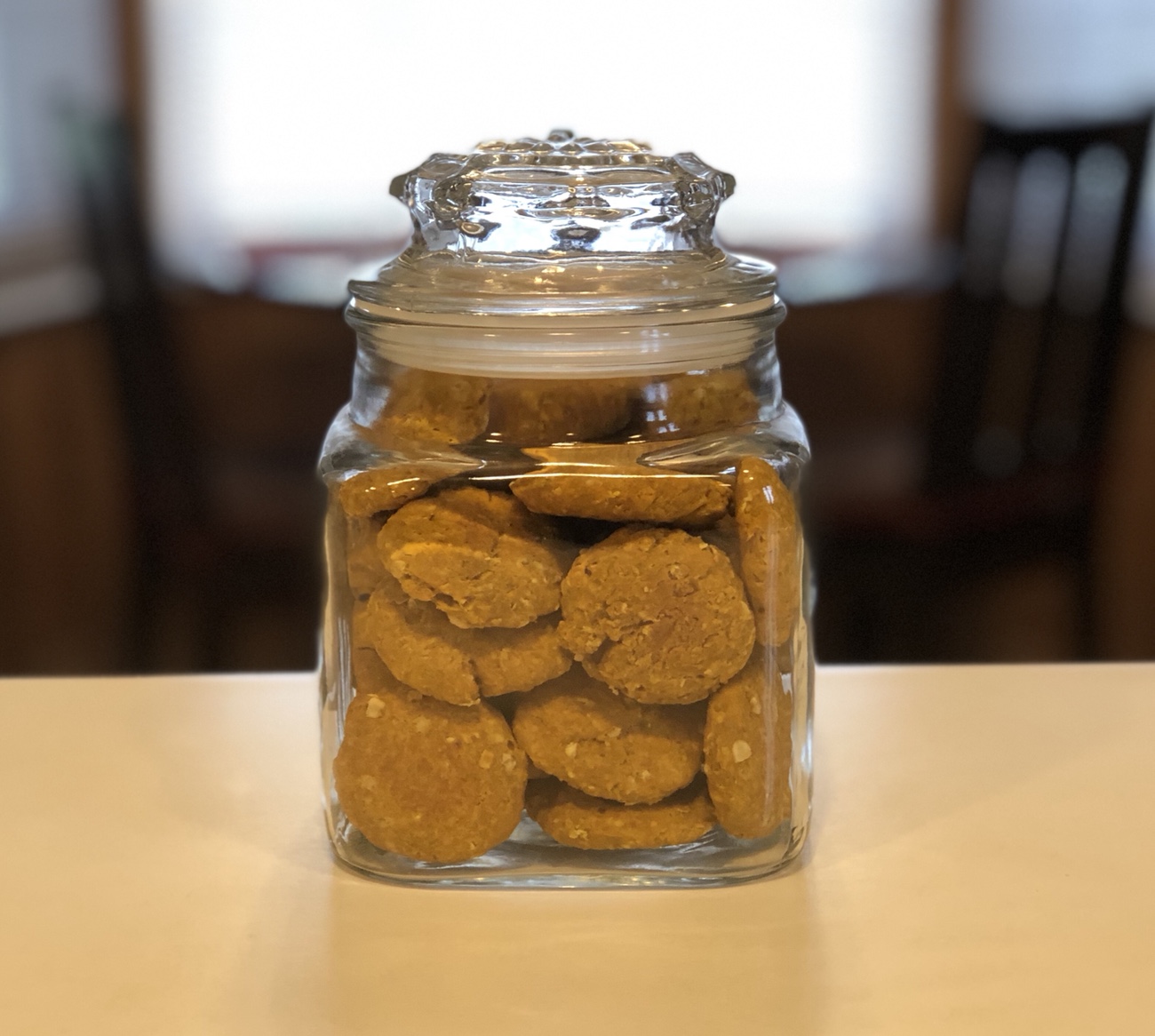 Our dogs have come to expect their "dessert" in the evening. It's our fault – we've conditioned them. We've been buying organic dog treats to give out at dessert time, but why not make them, instead…and pack them full of goodness?
Making dog treats is seriously easy. It's like making cookies, but with fewer steps. I based these treats on this Sweet Potato Dog Cookies recipe, but made some significant modifications. Dog cookies go quickly around here, so I doubled the recipe.
Changes…I
Didn't have any canned sweet potato on hand, but did have canned pumpkin, so subbed it one for one;
Skipped the whole food processor business and just mixed the ingredients together (which worked just fine);
Used half rolled oats and half white (wheat) flour;
Didn't need to add the water called for by the recipe, but did add about an extra 1/4 cup flour to reduce the stickiness;
Added peanut butter powder, kelp powder, a mashed banana, tahini, nutritional yeast, and ground flaxseed; and
Baked the cookies for an extra 10 minutes so they'd be harder.
I used parchment paper and was able to bake three sets of cookies with the same sheet of paper – it worked beautifully. I also discovered that the dough is even less sticky and easier to work with (I rolled out little balls, flattened them, and flipped the cookies over when they were halfway through the baking time) if refrigerated for a while.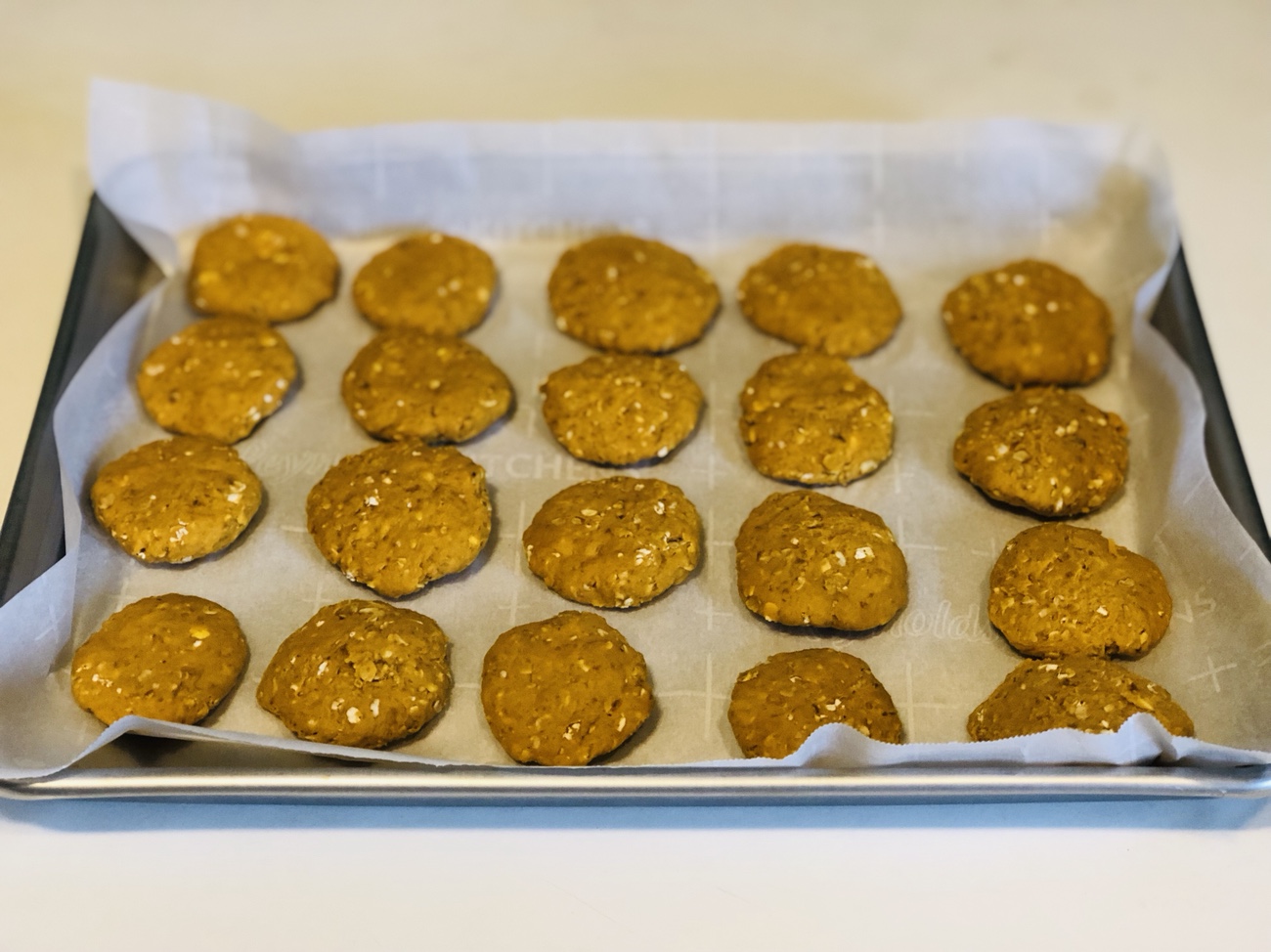 The verdict? The dogs gobble their homemade treats up as eagerly as they do the store-bought ones…and the pigs love them, too. Each dog and piglet gets just one – we give treats in moderation – and Mom gets two. Surprisingly (not), the pigs are already learning to expect "dessert"!