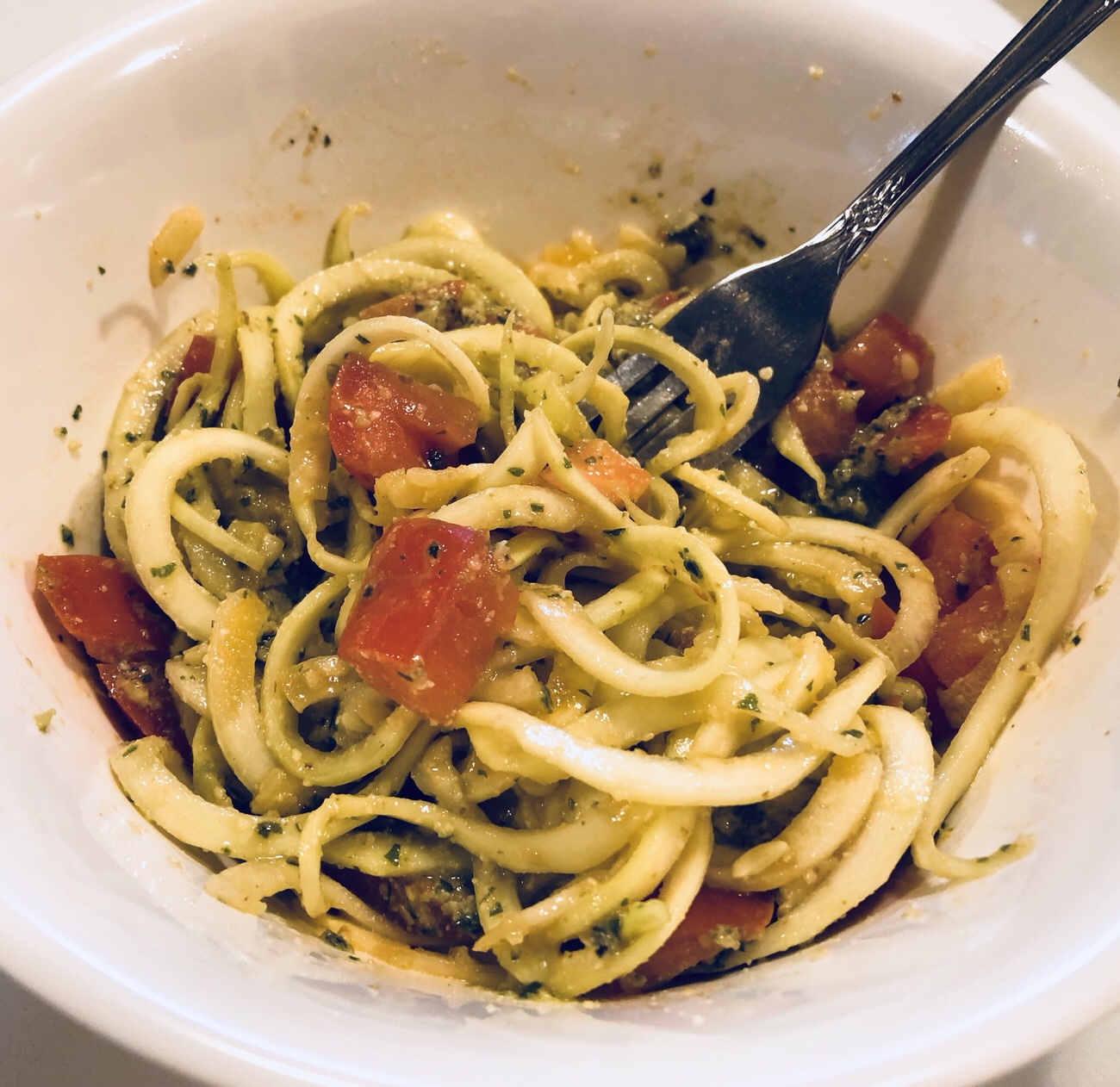 Fresh basil has made a welcome appearance in the Margherita pizzas we've recently enjoyed, but it's also a must-have for pesto. And why not enjoy that fresh pesto on zucchini noodles ("zoodles")?
After a trip to the local farmer's market, I was flush with spiralizing veggies: squash of all types, root veggies, cucumbers…it's all in season right now. Zucchinis were easily found, and I selected medium-sized ones to ensure that they'd spiralize well.
To make the pesto, I plucked about a cup of leaves and placed them in a food processor. I also added about 3/4 cup olive oil, 1/2 cup grated Parmesan cheese, 1/4 cup walnuts, 1/2 teaspoon garlic powder, and about a teaspoon of lemon juice, processing until smooth.
For the "zoodles", one peeled zucchini (only peeled because it was dropped onto the pavement at the market 😬) was cut in half and each half was spiralized with the 5mm blade, creating fettucine-sized zoodles.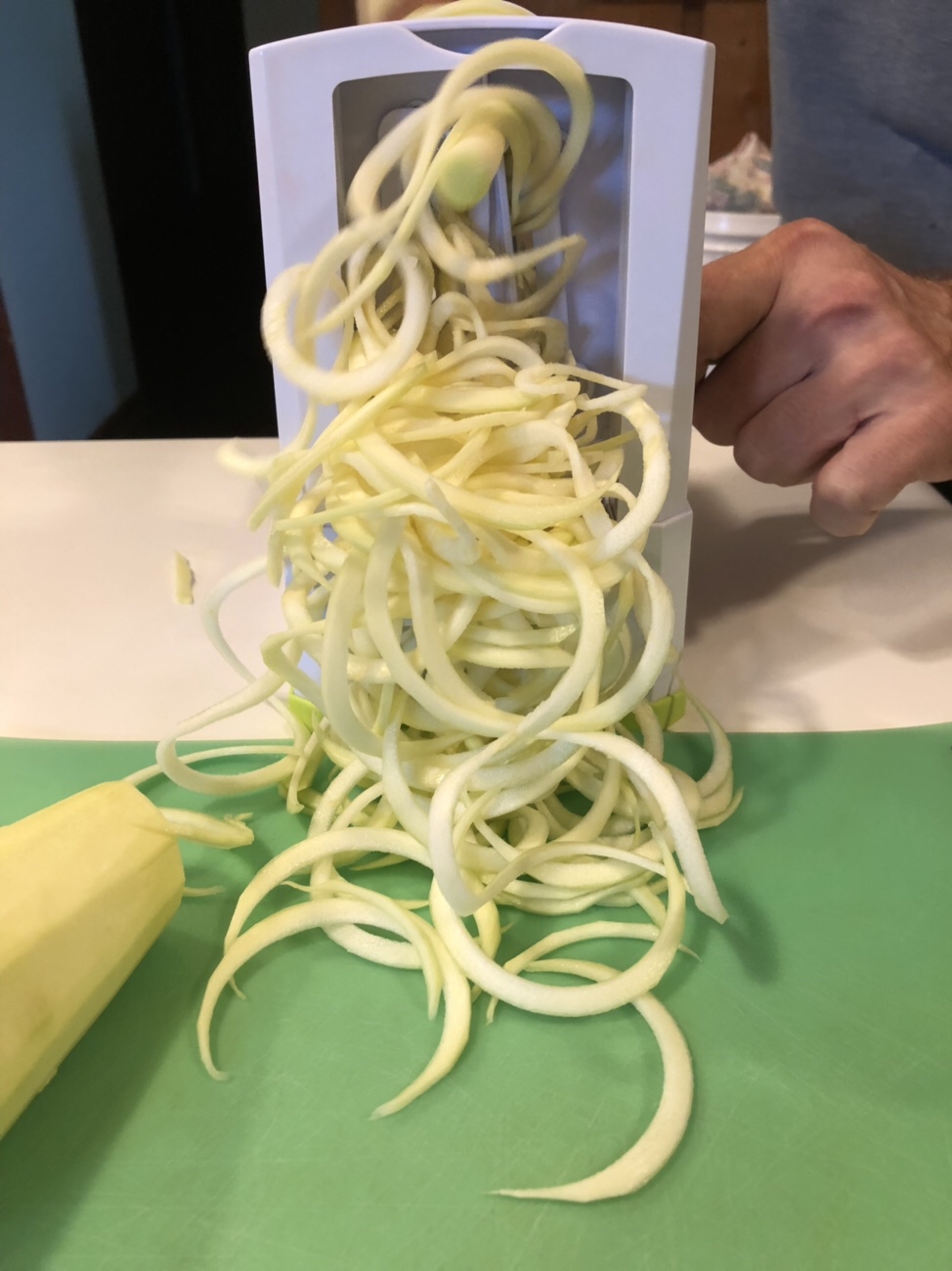 A quick sauté in a skillet with some oil (not too long, they should be like flour noodles cooked al dente), then they were popped into a bowl.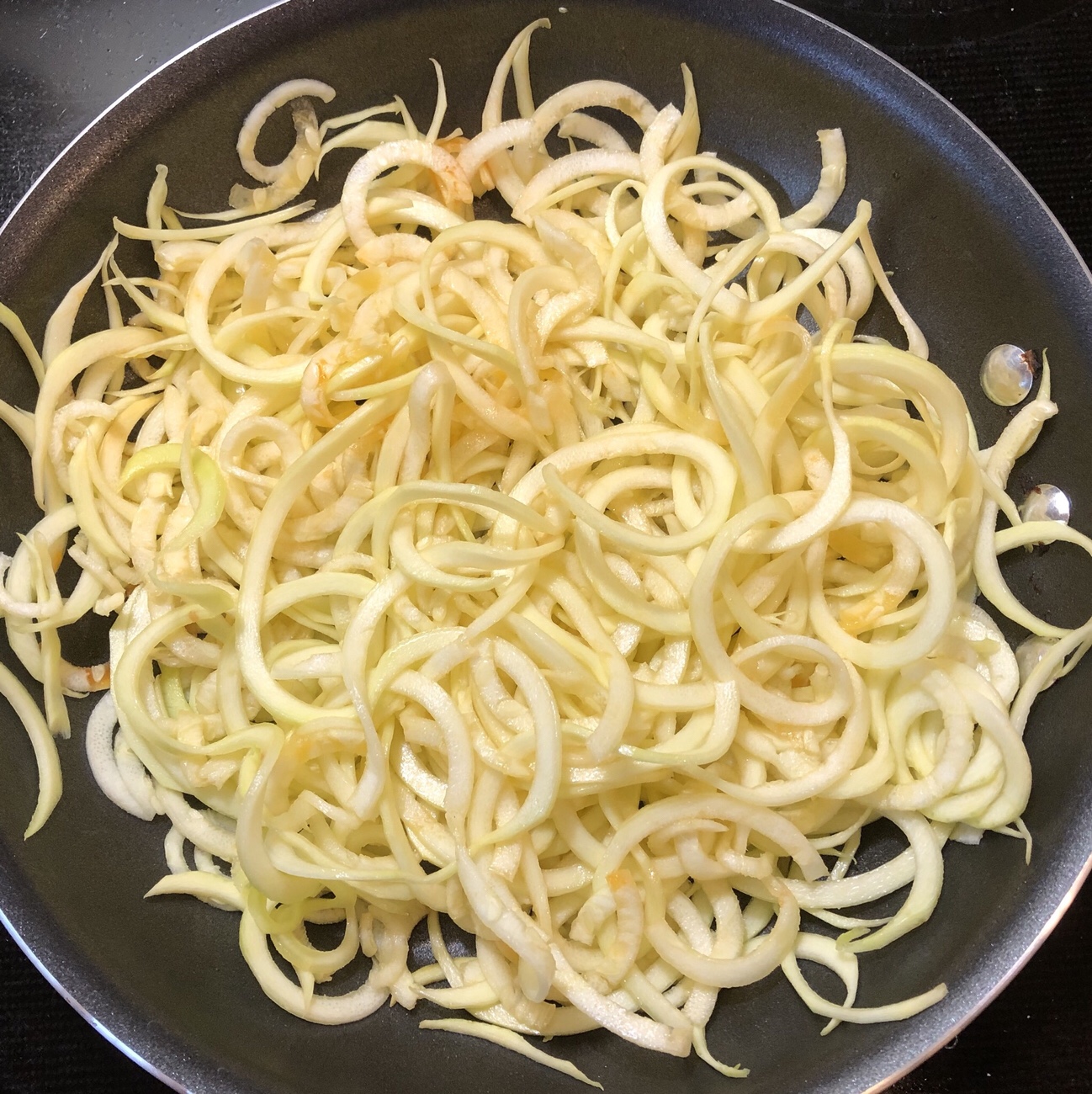 Chopped tomatoes and a generous dollop of the pesto went atop the zoodles.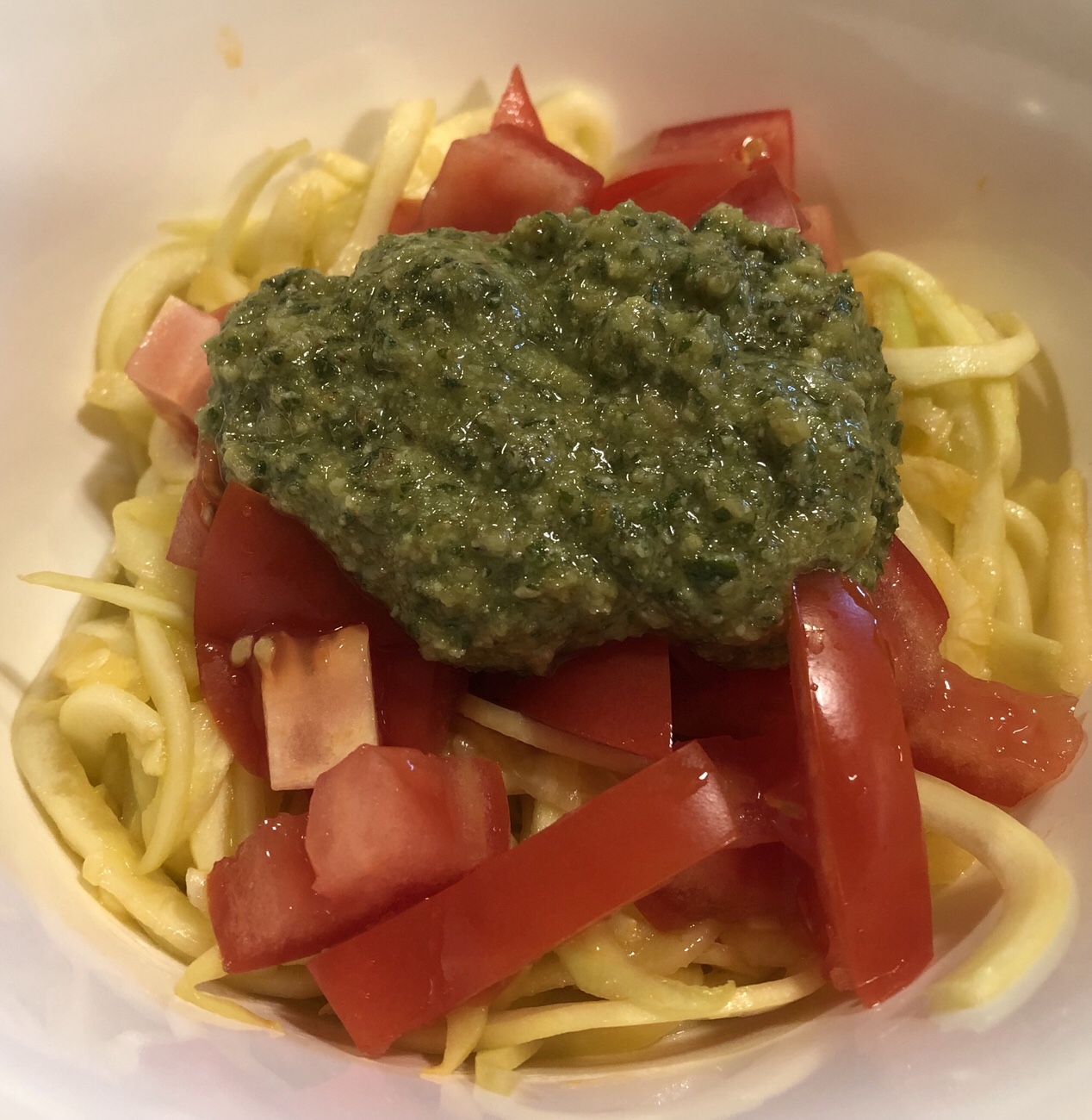 After mixing everything together, it was time to dig in…and as a pasta lover, I didn't even miss my "real" noodles. Yummy!