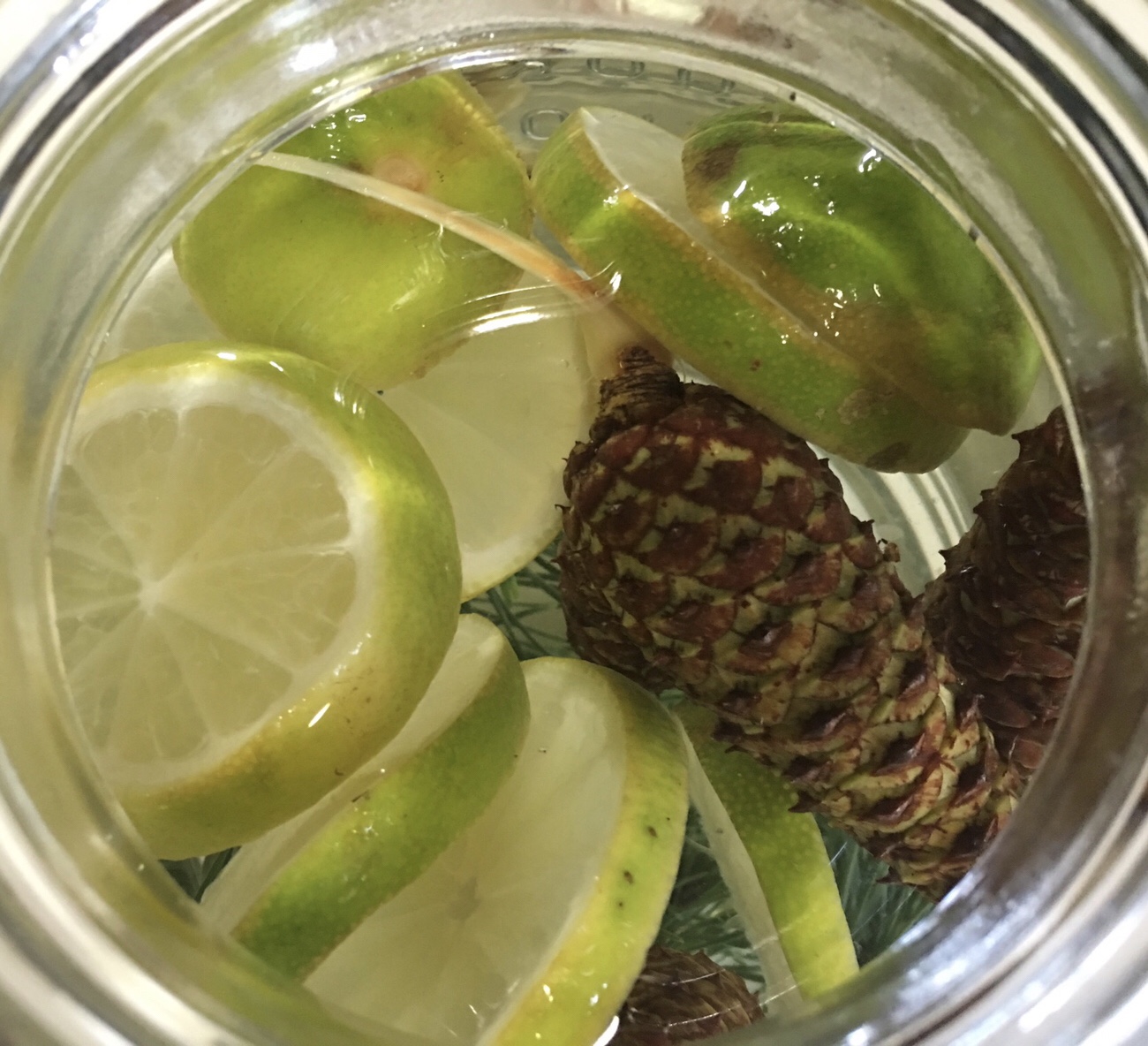 We're always learning about new ways to ferment food and beverages, and were intrigued when we came across a description of a tasty fermented soda made from fresh limes, sweetened water, and – wait for it – pine.
It just so happens that we had limes, water, and raw honey on hand. And we have several pine trees on our property. Naturally, this recipe had to be made.In a 2-quart jar, we combined about 1/4 cup raw honey and enough dechlorinated water to mostly fill the jar (chlorine in tap water will kill the good bugs, too), added a handful of pine needles and a quartered lime, and stirred it up. A breathable cover goes on top to allow an aerobic ferment, and the brew is stirred a couple of times a day.
After about 3 days, the liquid became fairly cloudy and bubbles appeared at the top. The cloudiness increased over the next several days and at day 7, we bottled it. It has light carbonation with strong lime notes and subtle pine flavors. Very refreshing and summery.
Right after bottling batch 1, we started batch 2, and there are some differences. This batch is even prettier, including 4 young (unopened) pine cones, which impart their own flavor and provide wild yeast to facilitate the ferment. In batch 2, the limes have been sliced into rounds, rather than quartered, for greater lime exposure. We also used cane sugar instead of raw honey (because we're out of honey); sugar will work, but raw honey contains also live yeast, which is helpful for fermentation. The pine cones will provide the live yeast for batch 2.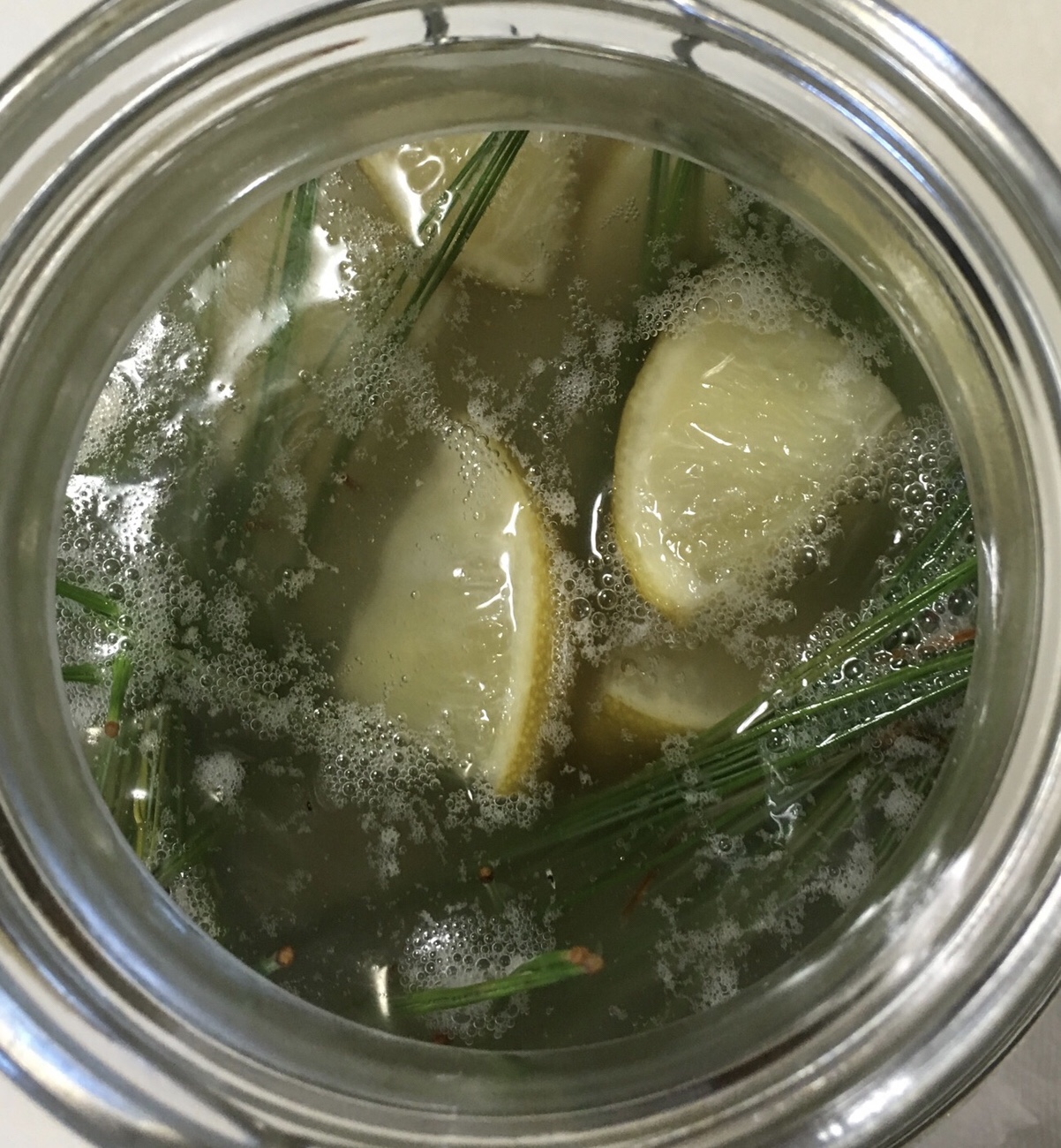 It's always fun to use local and wild ingredients. Time to start looking around the farm for more fermentation ingredients!