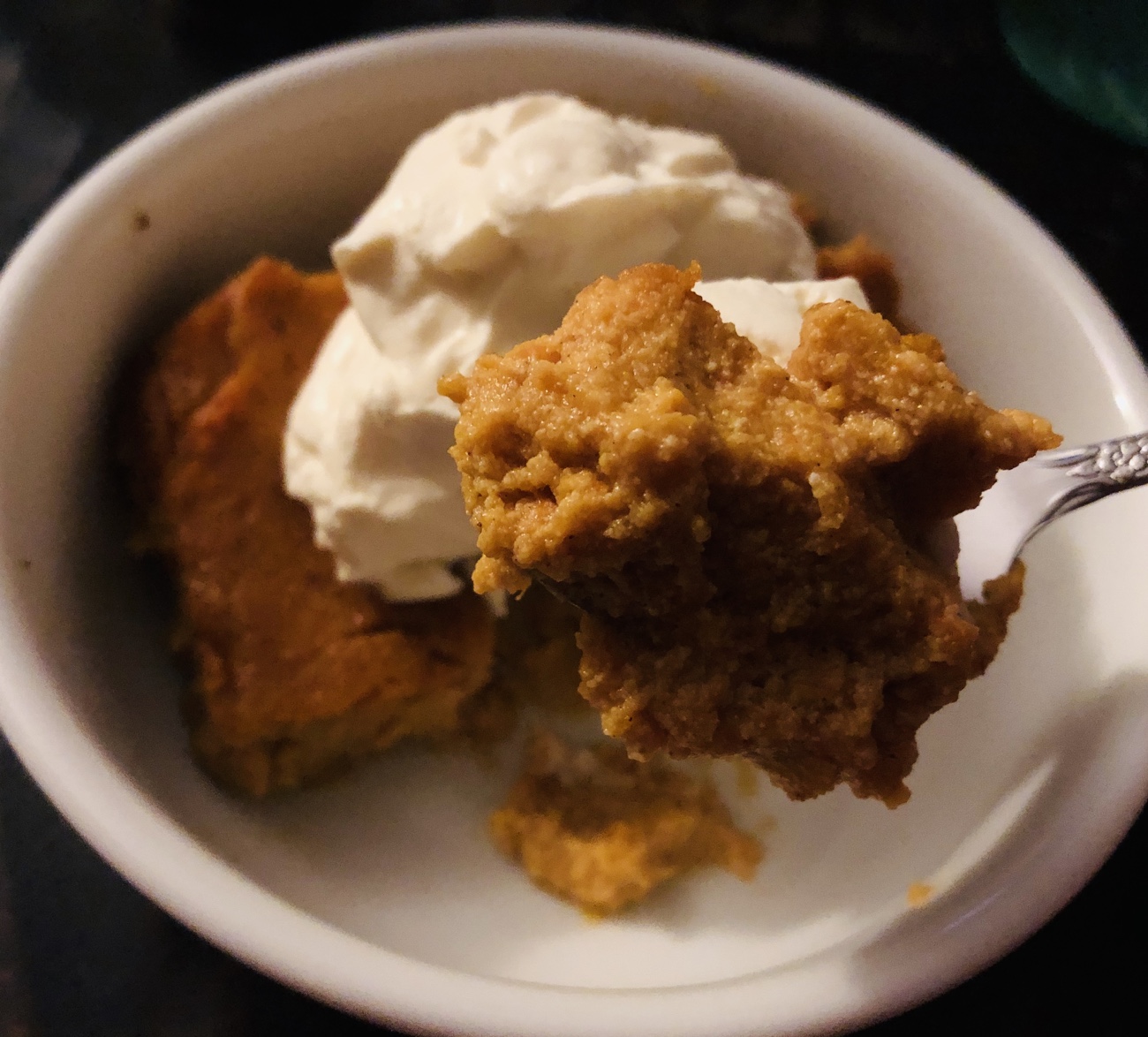 Yesterday was Thanksgiving Day. After many years of attending holiday events that required multiple hours of travel and eating too much rich food, we no longer "do" a feast for the day. Frankly, we find it much more agreeable to simply have normal meals – the kind we would eat any other day of the year – and maybe, if we're so inclined, make some holiday-themed dish as a nod to the day. This year, we made a crustless pumpkin pie – with tofu!
Yes, this is another gem from my ever-surprising spiral-bound cookbook, "101 Things To Do With Tofu" by Donna Kelly and Anne Tegtmeier, and I've already made Pear Streusel Coffee Cake again. It was the first time I'd made this particular recipe, but with cooked buckskin pumpkin from the farmer's market (one I'd purchased a while ago and stored in the pantry) ready to go in the refrigerator, making pumpkin pie on Thanksgiving just seemed like the right choice.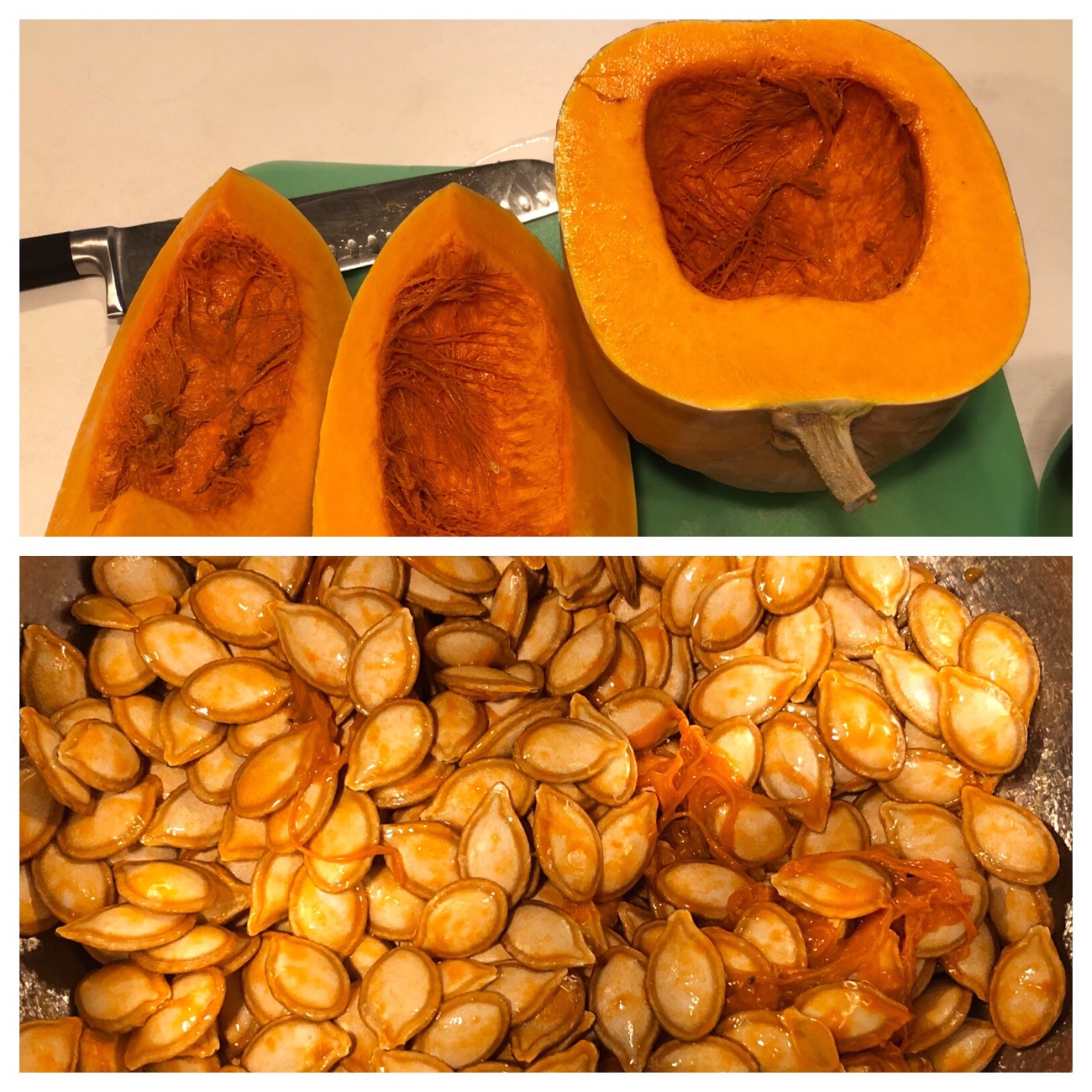 The recipe calls for using pre-made pie crusts, but I opted to skip the crust entirely, figuring that I could live without the extra carbs – and the filling really is the best part, isn't it? I also made the "pie" in a well-greased 8×8 square baking dish, so it looks more like a baked pudding than a classical pie.
This is really easy recipe: in a food processor, blend pumpkin (the recipe calls for canned pumpkin), sugar, salt, spices (I just used this pumpkin pie spice mix, which includes allspice), and firm tofu. I used extra firm tofu instead of firm and it came out fine, but I think a softer tofu would blend more smoothly, so I'm planning to use silken or soft next time.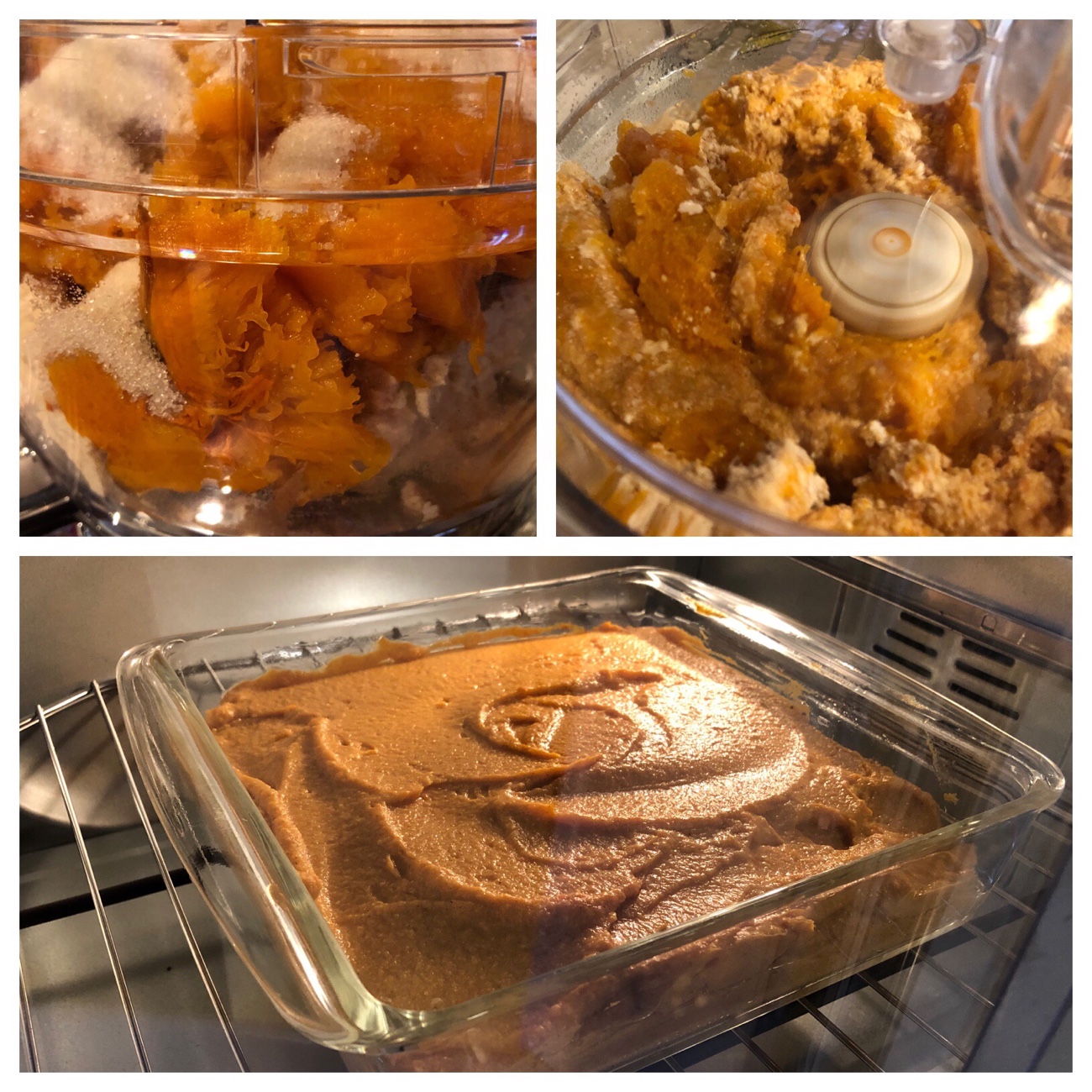 And the flavor? Very nice: a little sweet, a little spicy, and definitely pumpkin pie. With a generous dollop of freshly whipped cream (obviously, skip to make this vegan) on top, this was also a dense, very rich dessert that could easily have been a meal; the tofu, alone, contains 12 grams of protein per serving, and the recipe uses an entire block…so there's a whopping 60 grams of protein in the pie, just from the tofu.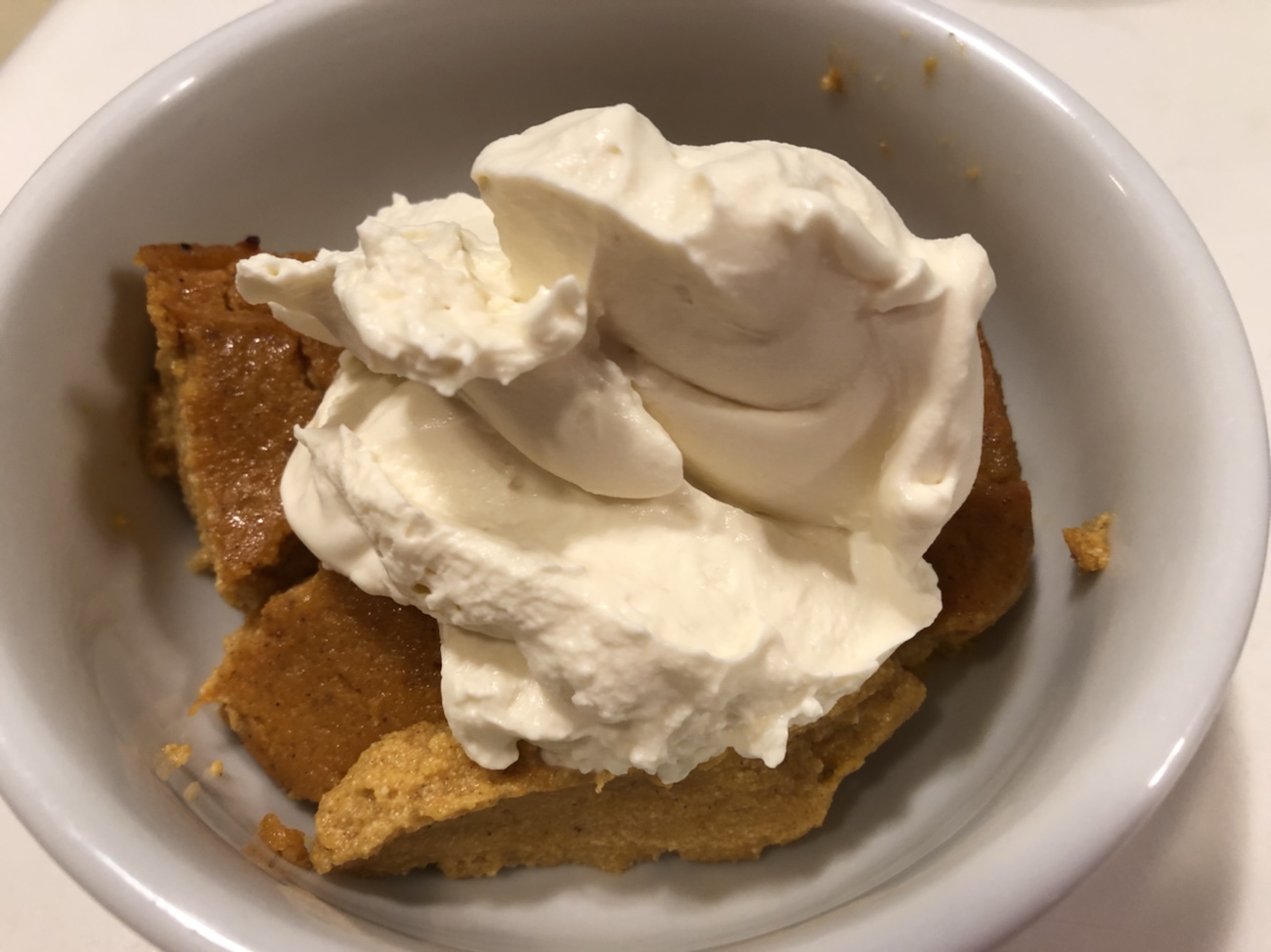 Another simple, tasty recipe from Kelly & Tegtmeier…and there are so many more in that little book. How about Tofu Parmigiana? Or Black Bean Enchiladas? Or Vegetarian Paella? That's just a sampling, but you can count on seeing another post featuring a dish from this cookbook (which I purchased, myself) in the near future!