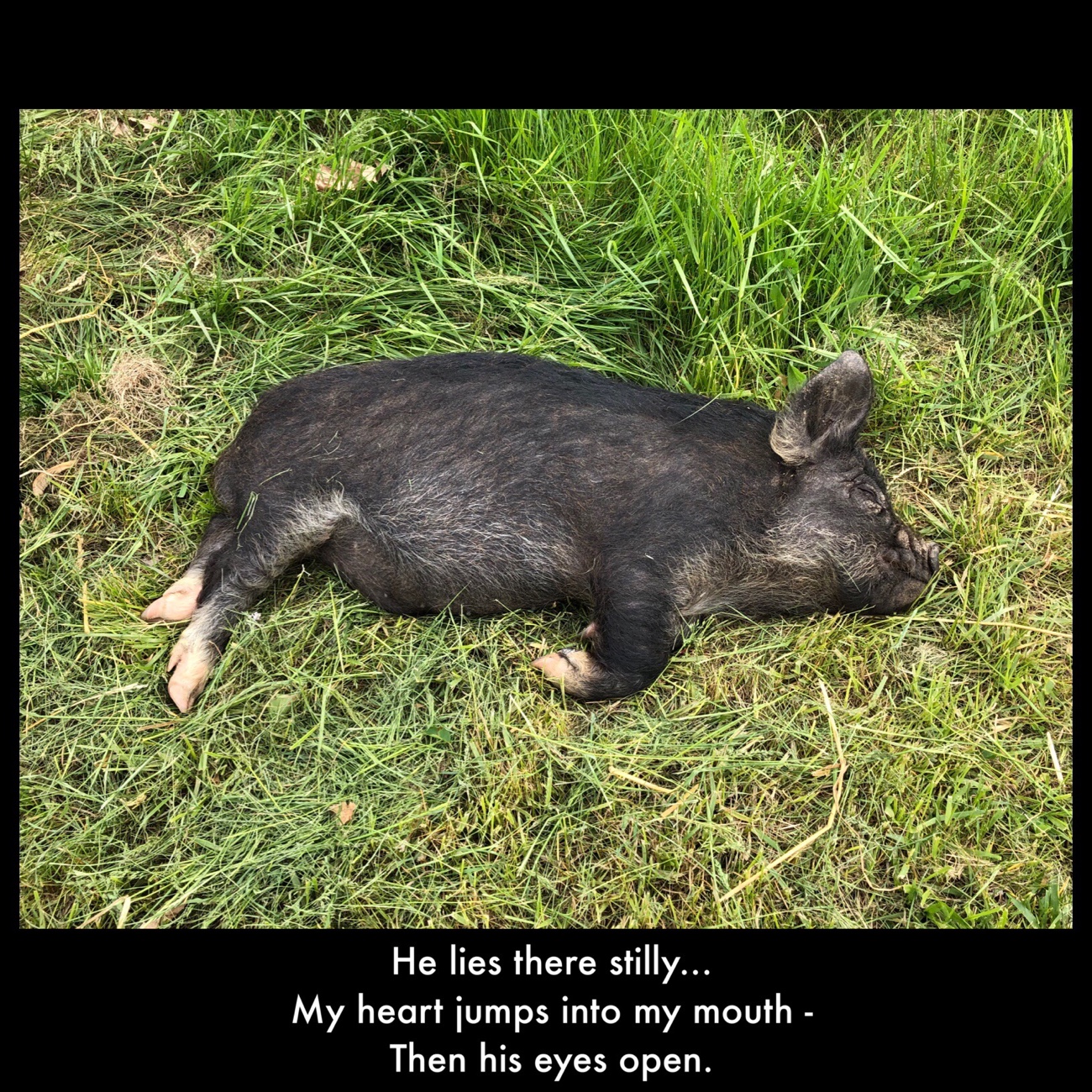 This is not what you want to see: a pig proned out, seemingly dead. Castor gave me a start the other day when I happened upon him like this. After the initial shock, I realized that he was really just taking a long siesta in the sun.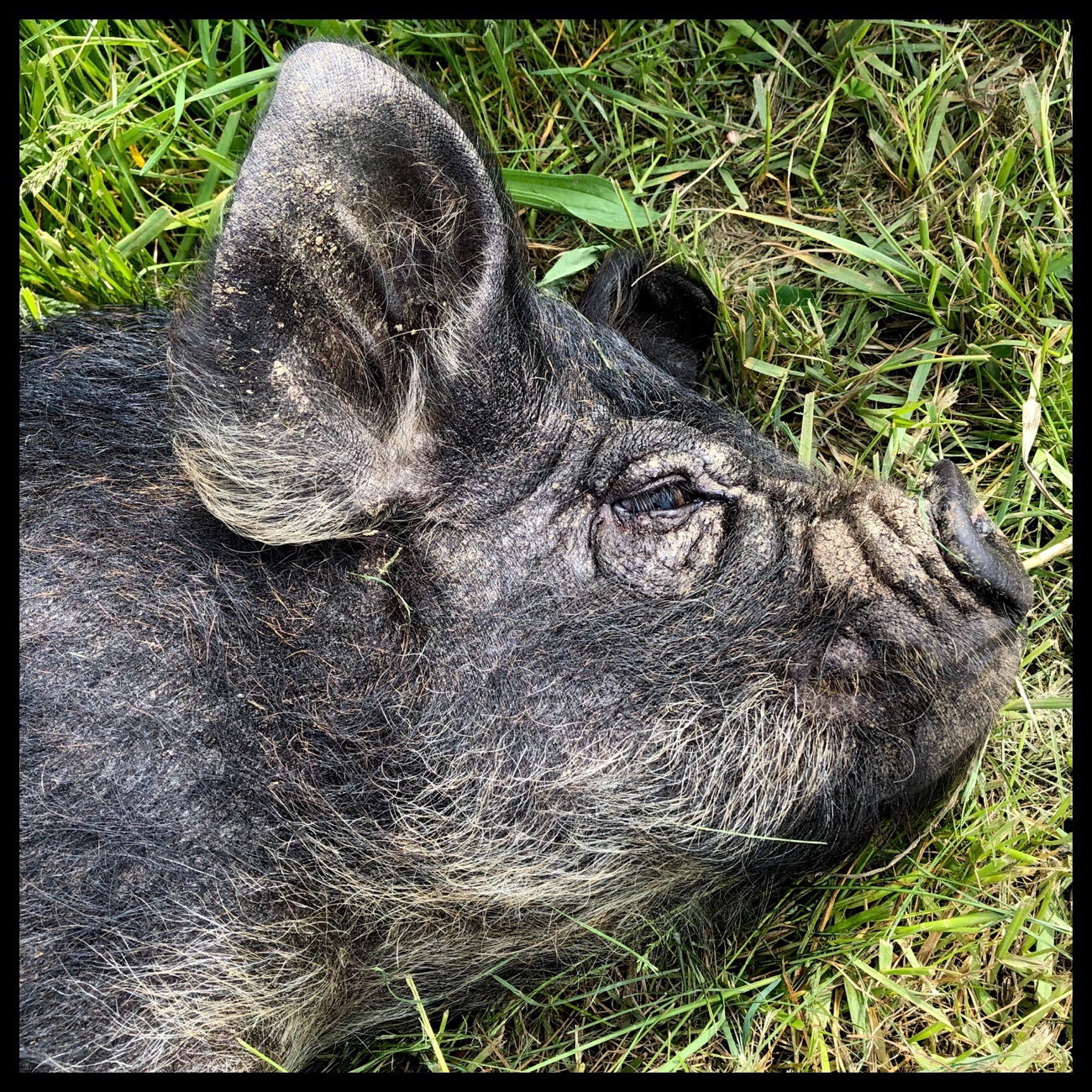 This reminds me of the first time I saw a chick sunbathing – she was all awkwardly sprawled out, and I thought she was dead (!). Was I ever relieved to see her finally wiggle around a bit into a more comfortable position!
The pigs are happy in their mud wallows, but when the sun's out, sunbathing is apparently in order. The next time I see one of them stretched out, limp, on a sunny day, I won't feel my heart clutch in my chest because I'll know they're just relaxing.
Thanks for the coronary! 🙄