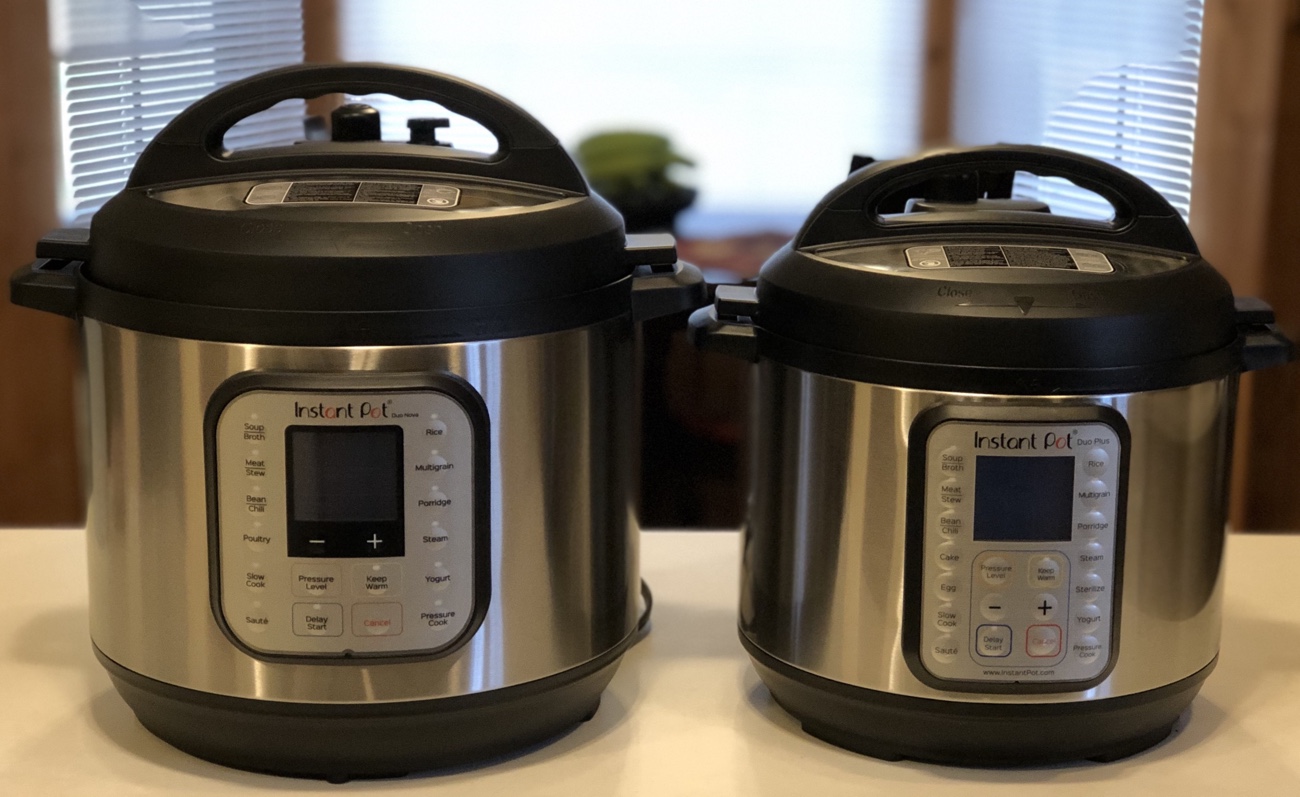 Though I was a late adopter, my Instant Pots have become indispensable. I now have 3: a 3-quart Plus Mini, a 6-quart Duo Plus, and an 8-quart Duo Nova…and I use them all. Frequently. I recently began cooking fish – both frozen and fresh – and the IP, to my delight, once again proves its value.
I initially struggled with the idea of purchasing an Instant Pot because it seemed like a trendy appliance, and I've purchased plenty of those over the years that are now just taking up space. The IP isn't one of them (though the bread machine is). Meals have never been so easy and rewarding to make, and because I know they won't take long to cook and cleanup is a breeze, it's my go-to appliance; the stove/range combination has been relegated to only certain tasks, like baking bread, and even my slow cookers are collecting dust (the IP can slow cook, too!). Fish, however, is something I've typically baked or fried…until now.
My first attempt with pressure cooking fish was with frozen wild-caught cod fillets that had been in the freezer for some time. Pull out a couple of fillets, then bake for 30 mins for dinner? Probably not – that takes time and planning. For the IP, all I had to do was put a cup of water into the pot, place the unwrapped, still-frozen fillets onto the trivet, cook on Manual for 2 minutes, and quick release.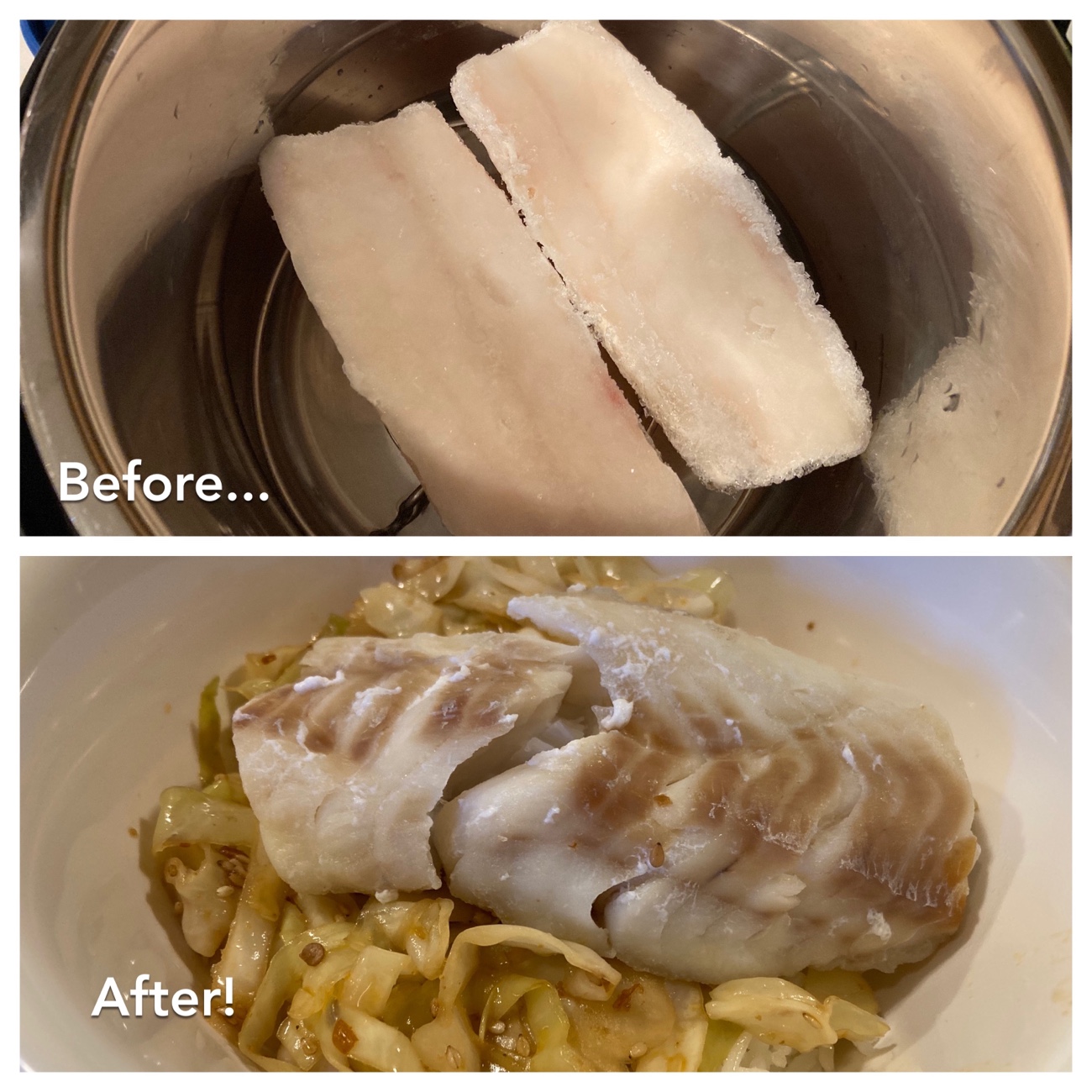 Sound too good to be true? It wasn't. The cod was perfectly cooked: moist, flaky, and delicious. Another bonus: the fishy fragrance that normally wafted throughout the house after baking fish in the oven was contained in the IP! After an easy cleanup of the pot (hooray for stainless steel) I found myself wondering why it took me so long to try pressure-cooking fish!
Frozen fish cooked splendidly, so I had to try the method with a favorite of mine: fresh wild-caught salmon. Hailing originally from the PNW, I love salmon (particularly Copper River salmon), and buy large fillets of it when available here (usually from Costco). Typically, we bake it, and while that's a great way to prepare fresh salmon, I liked the idea that I could cook single-serve portions of it in the IP at will, rather than both large fillets at the same time. I was also curious whether the IP would keep the fish moist, which can occasionally be a problem when baking it.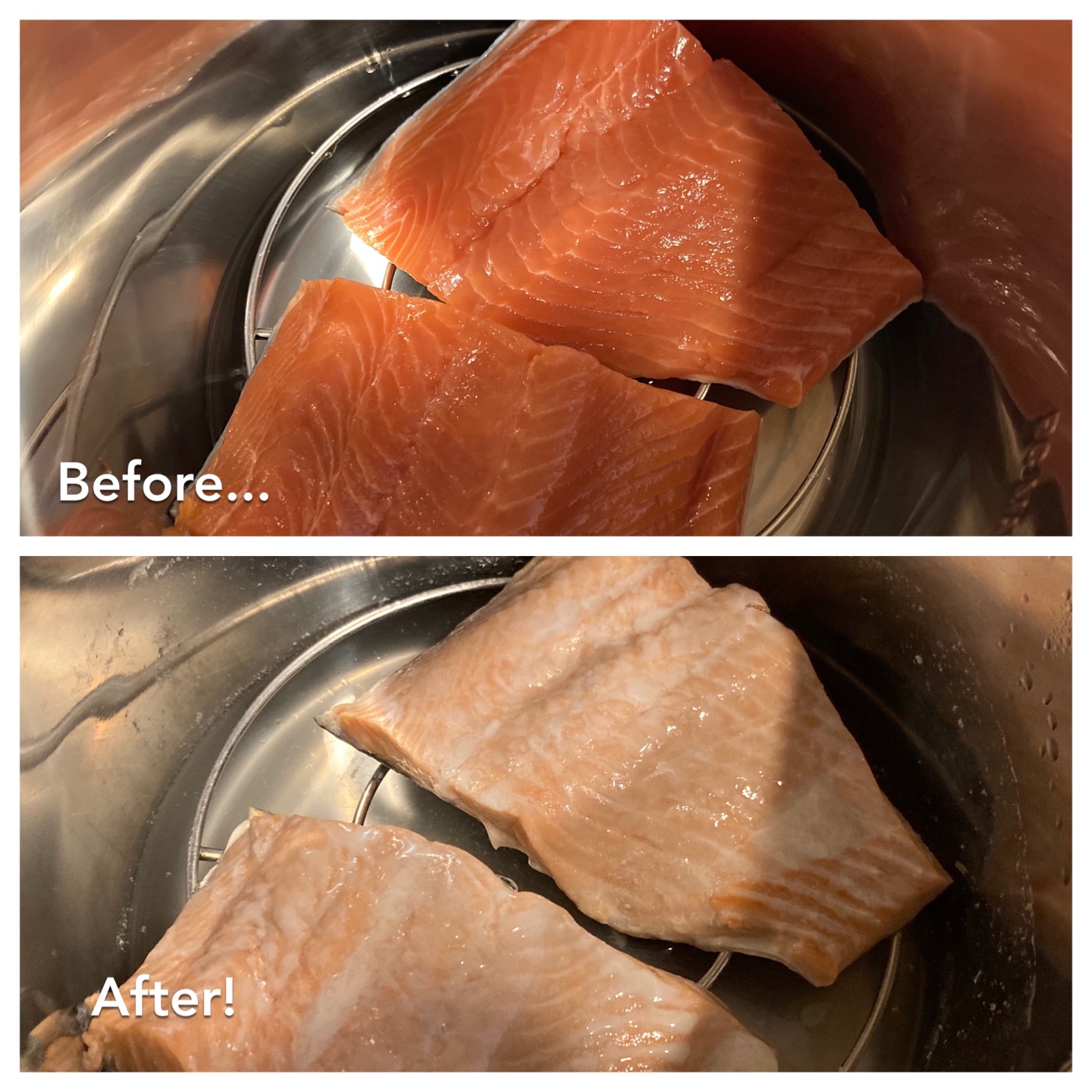 Using the same method as for the frozen cod, I cooked the salmon fillets for 3 minutes, QR. Verdict? Perfect. Moist, flavorful, and single-serve portions. This is definitely going to be my first choice of cooking methods for fish going forward. If you haven't tried cooking fish in your IP, what are you waiting for?