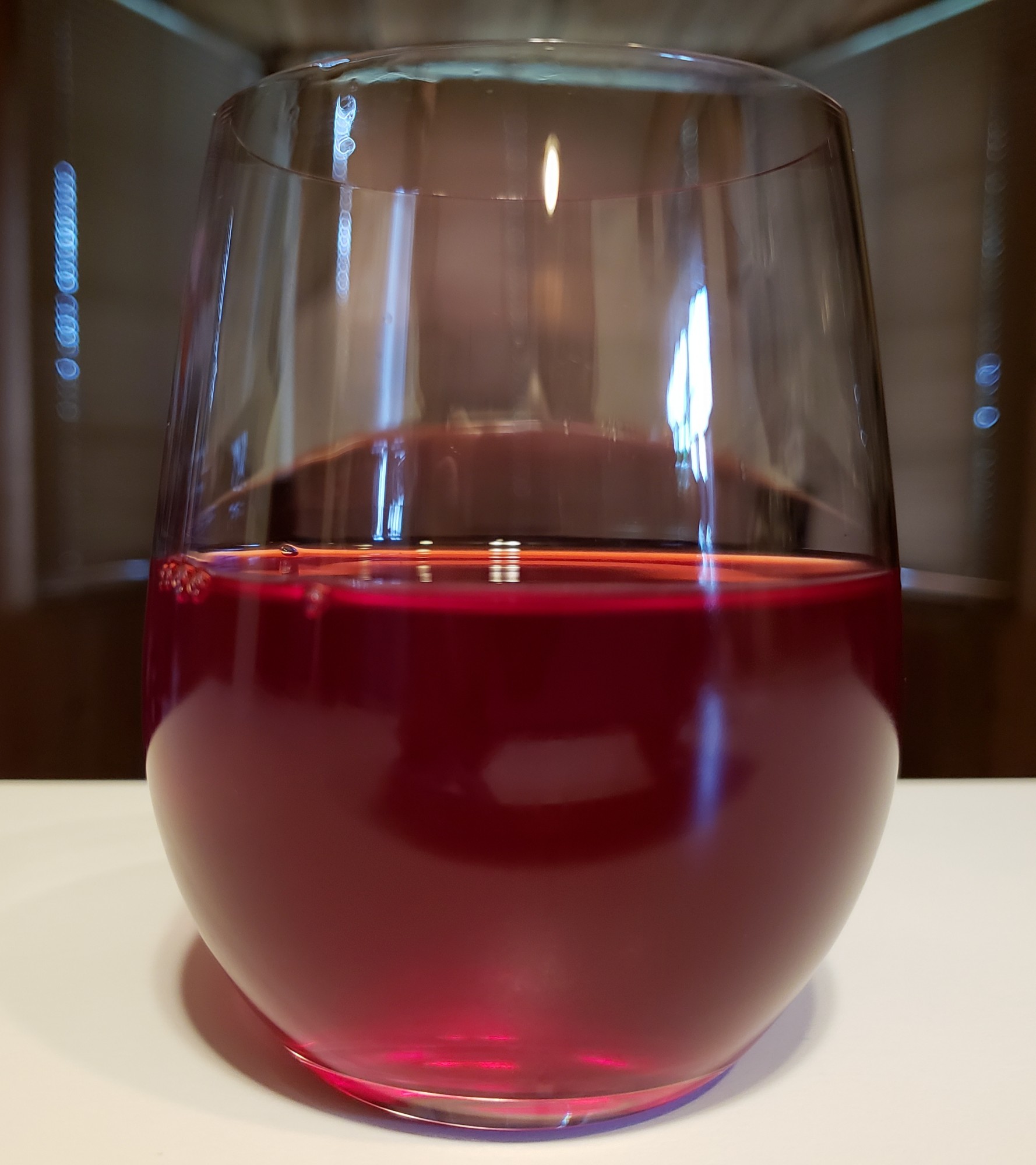 It's a mesmerizing garnet in the glass…and a real palate pleaser: full-bodied, mysterious, and ever so slightly earthy. It's beetroot wine!
Before you say you hate beets, hear me out. Beetroot actually makes a very surprising wine: one that you would likely not guess is made from beets. It tastes a bit like a Cabernet Sauvignon, with a subtle hint of grassy/earthy flavor. The beets lend complexity and natural sweetness; my batch fermented dry, so a touch of simple syrup really makes it pop.
And that color – it looks like the "blood of the earth". This is a beautiful, tasty, and inexpensive wine to make. All hail the humble beetroot, so nutritious and flexible: kvass, borscht, wine – it does them all proud. This wine is supposed to just improve with time and become really amazing after about a year of aging…but I'm not sure it'll last that long!
So, the next time you find yourself with 2.5 pounds of fresh beets, make some fabulous wine! I used the recipe from my trusty "Winemakers Recipe Handbook" by Raymond Massaccesi.
Vegetables really can be the basis for tasty and unusual country wines, and you might be surprised by what you can use: I have broad bean wine on my list to make when I can get my hands on some – and maybe I'll even make an onion wine someday! Do you have a favorite vegetable wine?