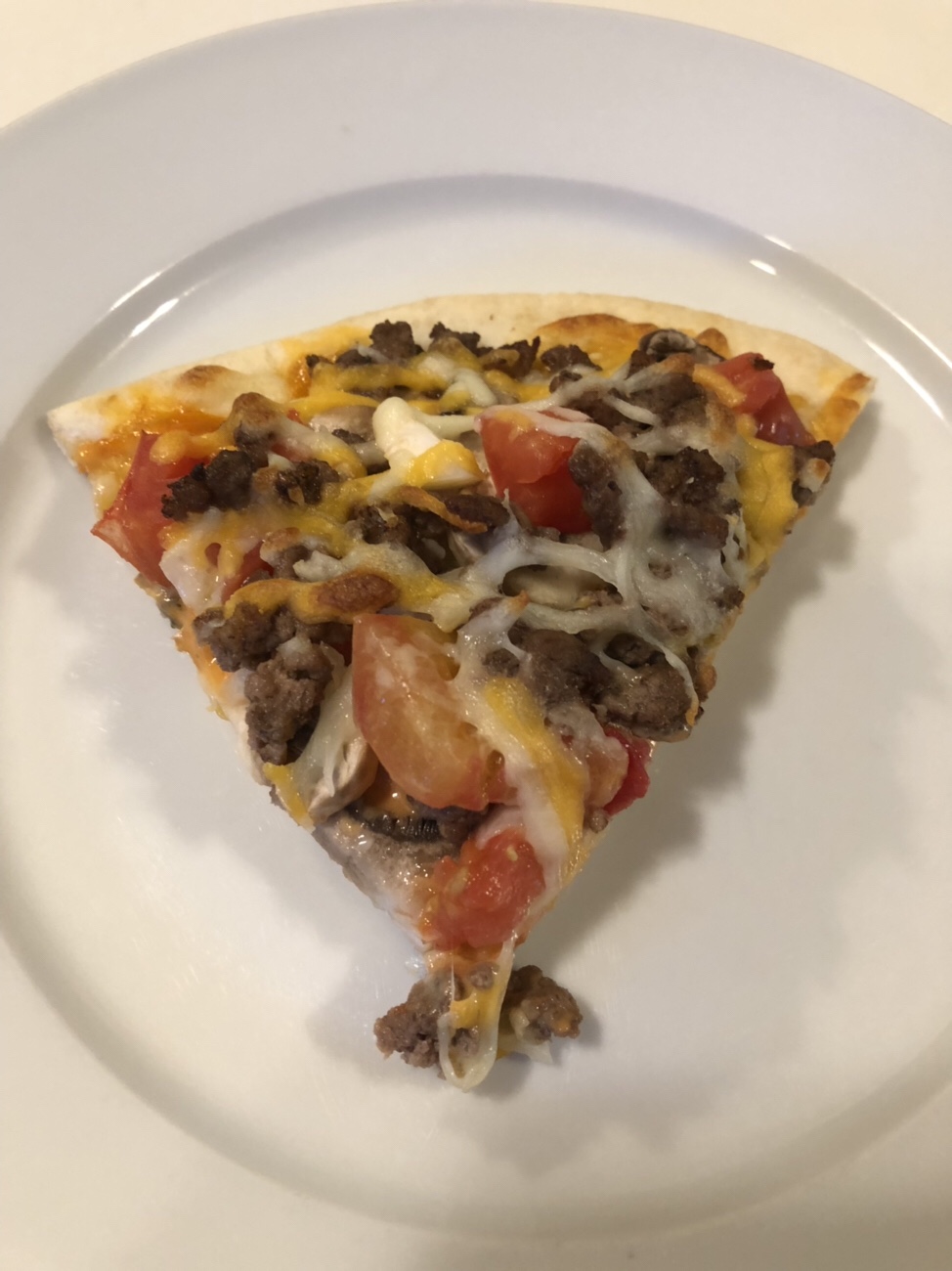 Who doesn't like pizza for breakfast? And how about one you can make in just a few minutes?
It starts with a premade pizza crust from Trader Joe's – we're not usually fans of premade crusts because they often come out like slightly flat blocks of foam. We decided to try this particular crust because it was made in Italy (and Italians know pizza) and seemed fairly thin. The bubbly, helpful employee who rang us up also sang its praises…and she seemed to know good food, based on some of the other items we discussed.
Atop this crust goes the "fancy sauce" (made with Vegenaise/ketchup/mustard), followed by a light layer of cheese, sliced mushrooms, onions, tomatoes, pastured beef, and (of course) more cheese to hold everything together. It baked for about 8 minutes in the oven and was perfectly cooked.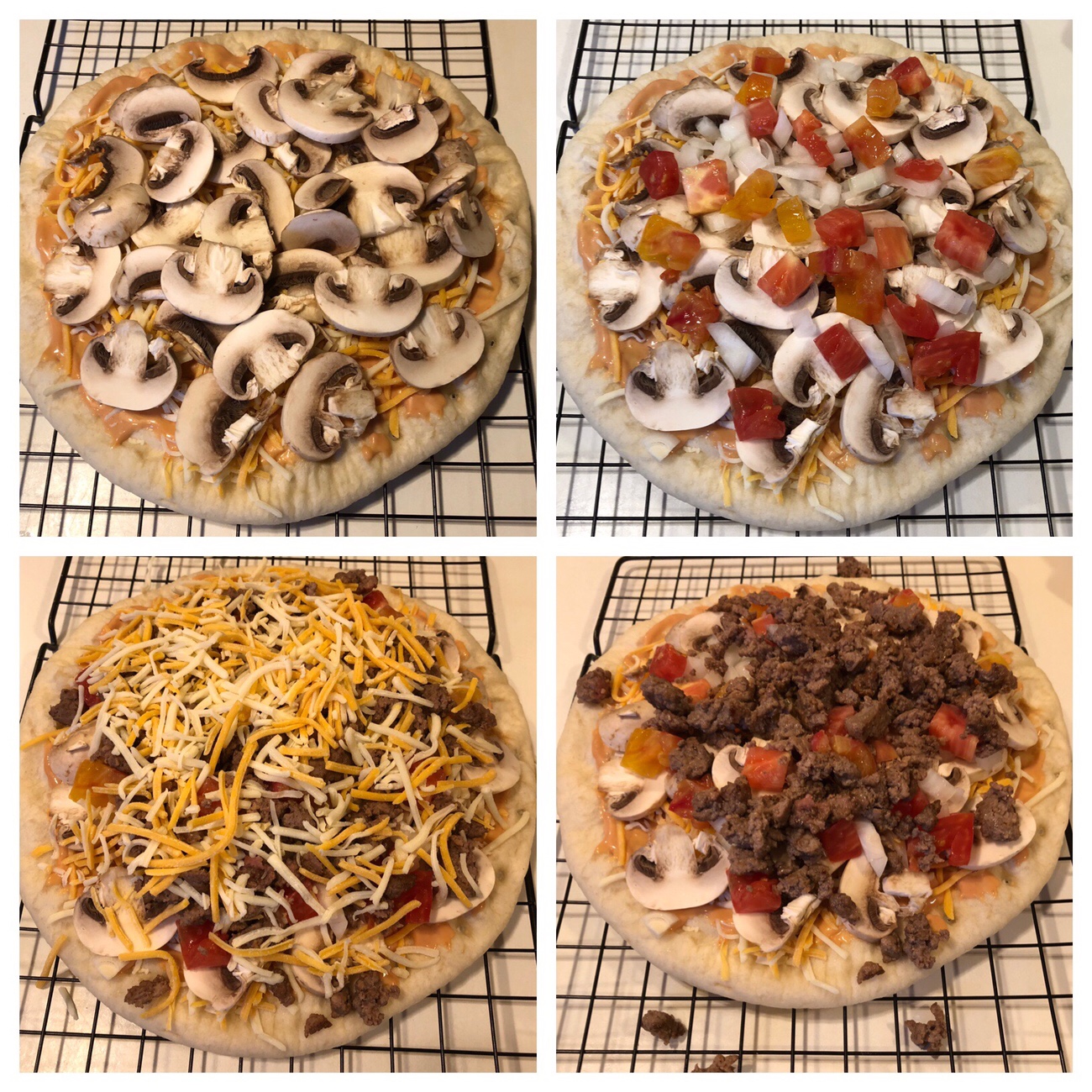 And the flavor? Fantastic! Truly like eating beef burger on a pizza crust: the savory beef is complemented by the sweetness of local heirloom tomatoes, crisp onions, meaty mushrooms, and the tang of the sauce. The crust was just-right thin and so delicious, it could stand on its own.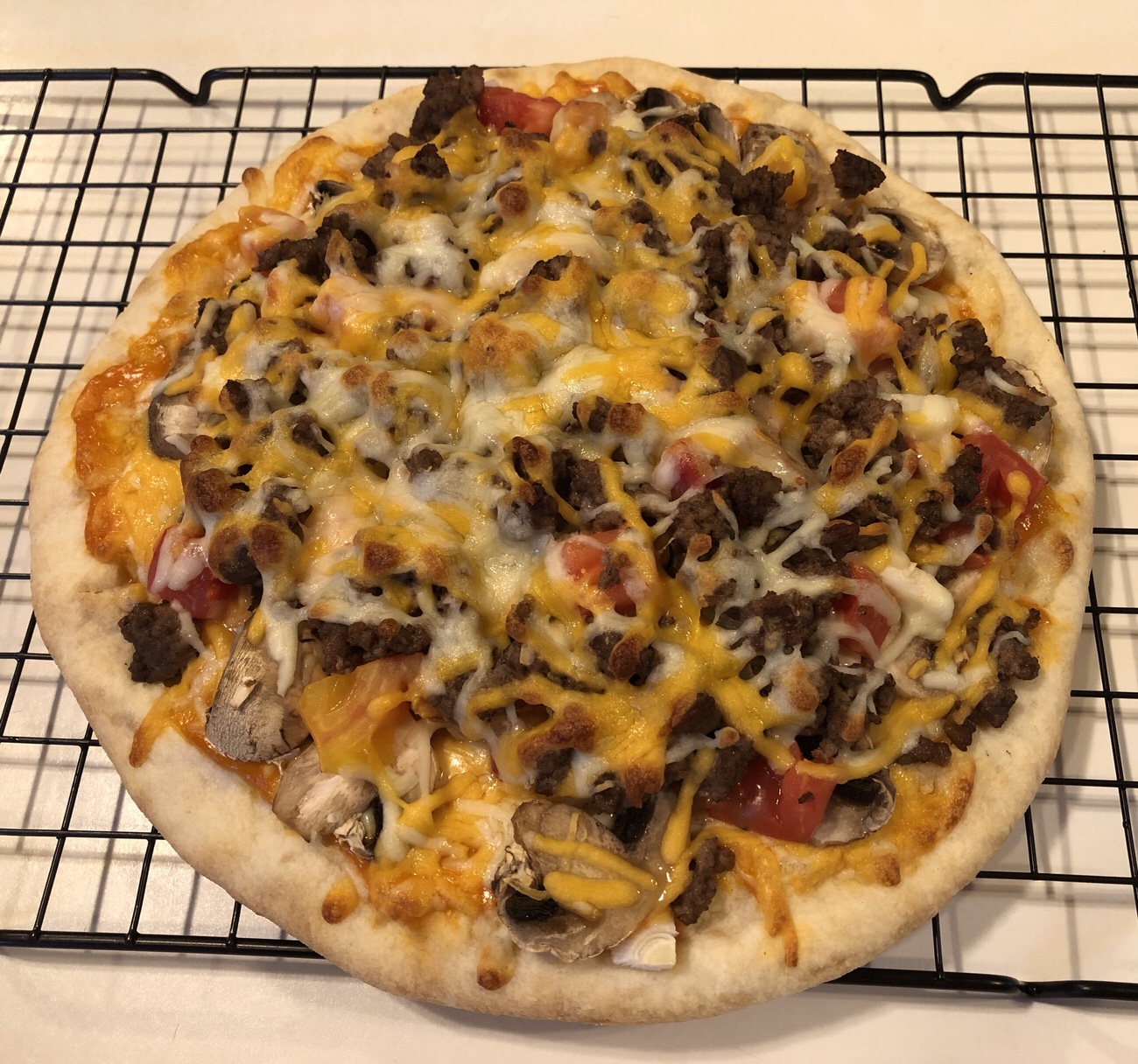 It probably sounds like a time-consuming undertaking in the morning, but if you cook the beef and chop up all the veggies the night before, all you'd have to do is throw it together the next day and let it bake briefly. Sounds better than a bowl of cereal, right?
Making your own pizza is the best way to ensure that you get the pizza you want, with the quality ingredients you expect. Get creative and surprise yourself!