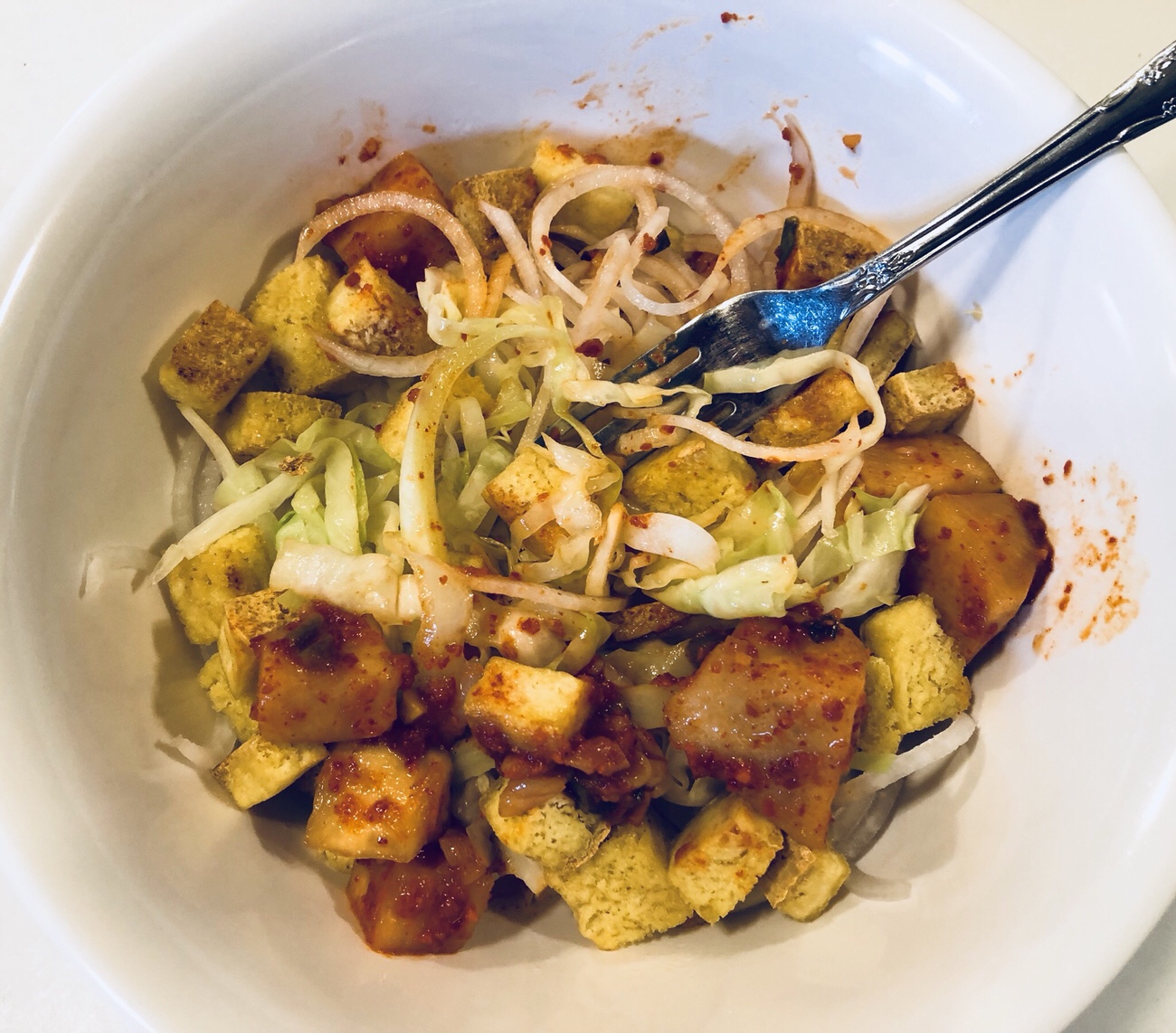 In an earlier post, I described how I disliked manipulative tactics employed by companies to push consumers into impulse-buying items. I had been eyeing veggie spiralizers for a while but didn't pull the trigger because I don't like being rushed to make a purchase. After some research, I finally did buy one.
I decided to buy a Brieftons 7-Blade Spiralizer. I liked that it came with 7 different blades and had many positive reviews on Amazon (even taking into account the likelihood that at least some may be fake). It's not the cheapest spiralizer available, but I've rarely found cheap to equal good. I paid about $25 for mine.
When I opened the shipping box, I found the spiralizer inside, in its own box. Oddly, the box that the spiralizer was in seemed to be slightly too small for the unit, and the appliance had pushed the top of the box slightly open, even though it appeared to have been taped shut. First recommendation to Brieftons: order boxes that actually fit the appliance. Despite the packing challenges, the unit was in good condition and all of the pieces were there.
The spiralizer comes with a slim instruction booklet that also contains a few recipes. Interestingly, it says that you can make veggie noodle "buns" and pizza "crust". Hmm. It's helpful to review the "manual" so you know how the unit operates: it comes mostly assembled, but the vegetable holder and turning handle need to be connected, the blade storage caddy has to be removed from the storage track, and then the holder and handle need to be seated. Check.
Once the spiralizer was assembled, it was time to test it out. I had a nice fresh daikon radish ready for spiralizing, and after peeling it and cutting it in half per the instructions, I stuck it on the veggie holder (literally – the veggie holder has teeth that hold the vegetable on) and began spiralizing by turning the handle and pushing the radish forward against the blade. It was pretty easy to get the hang of.
And the veggie noodles? Beautiful. Long, continuous spirals of noodle-sized veggie spun out of the spiralizer, looking a lot like vermicelli noodles. I made a "noodle" bowl with a nest of the "noodles", followed by lightly sautéed green cabbage and fried tofu cubes. For a "cheat" sauce, I just topped it all with Kkakdugi (깍두기, Korean radish kimchi) and mixed it together, knowing that the Korean radish (무, Mu) that the kimchi is made with is very similar in flavor to daikon.
The noodle bowl was delicious and satisfying…and for some reason, it's just so much more fun to eat veggies that have been spiralized. I plan on making many more dishes using my new spiralizer: Brieftons provided a link to some downloadable recipe ebooks, and Inspiralized helpfully lists recipes by vegetable (and the ones I've seen already look very tasty!).
So far, I'd call this a good buy, but it's still early. I'll post an update if I find that this unit has problems I didn't notice initially.