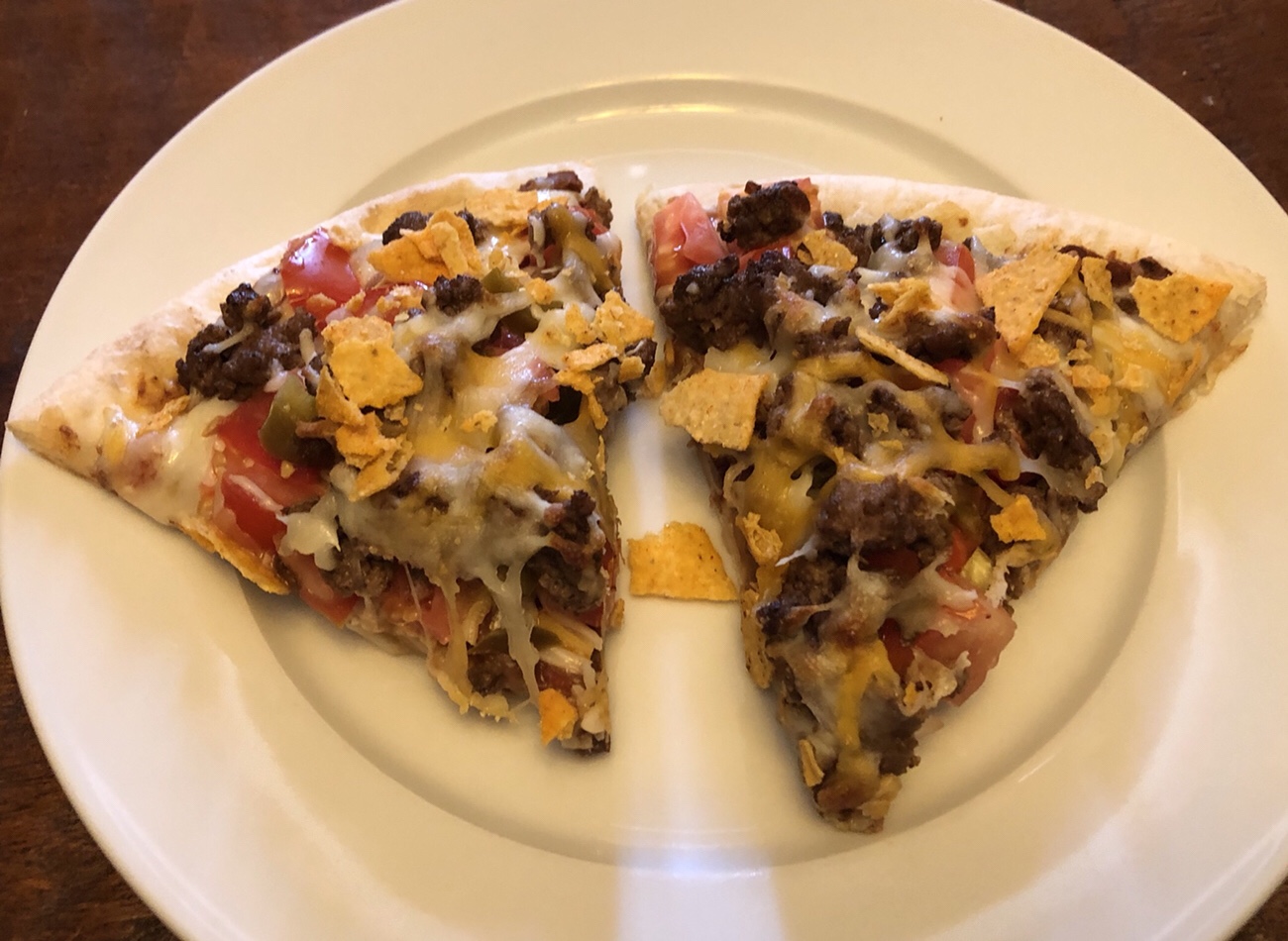 Like tacos and pizza? Then you must try a taco pizza: with all the taco elements on a pizza crust, it's a taste treat!
It starts with a Monteli organic pizza crust (get it at Trader Joe's) – a made in Italy crust that crisps up perfectly and serves as a scrumptious foil for the pizza ingredients. How I love those crusts! Thin, crispy, delicious!
Homemade spicy pinto beans are mashed into a paste and lightly spread atop the crust, followed by a "Mexican blend" cheese, crushed red pepper flakes, cooked pastured beef, chopped onions and tomatoes, and another layer of cheese. It bakes for about 8 minutes in the oven.
Once the pizza is baked, sprinkle some crushed nacho cheese chips on top – it adds a little crunch and saltiness. I think the pizza is great without the chips, though, too.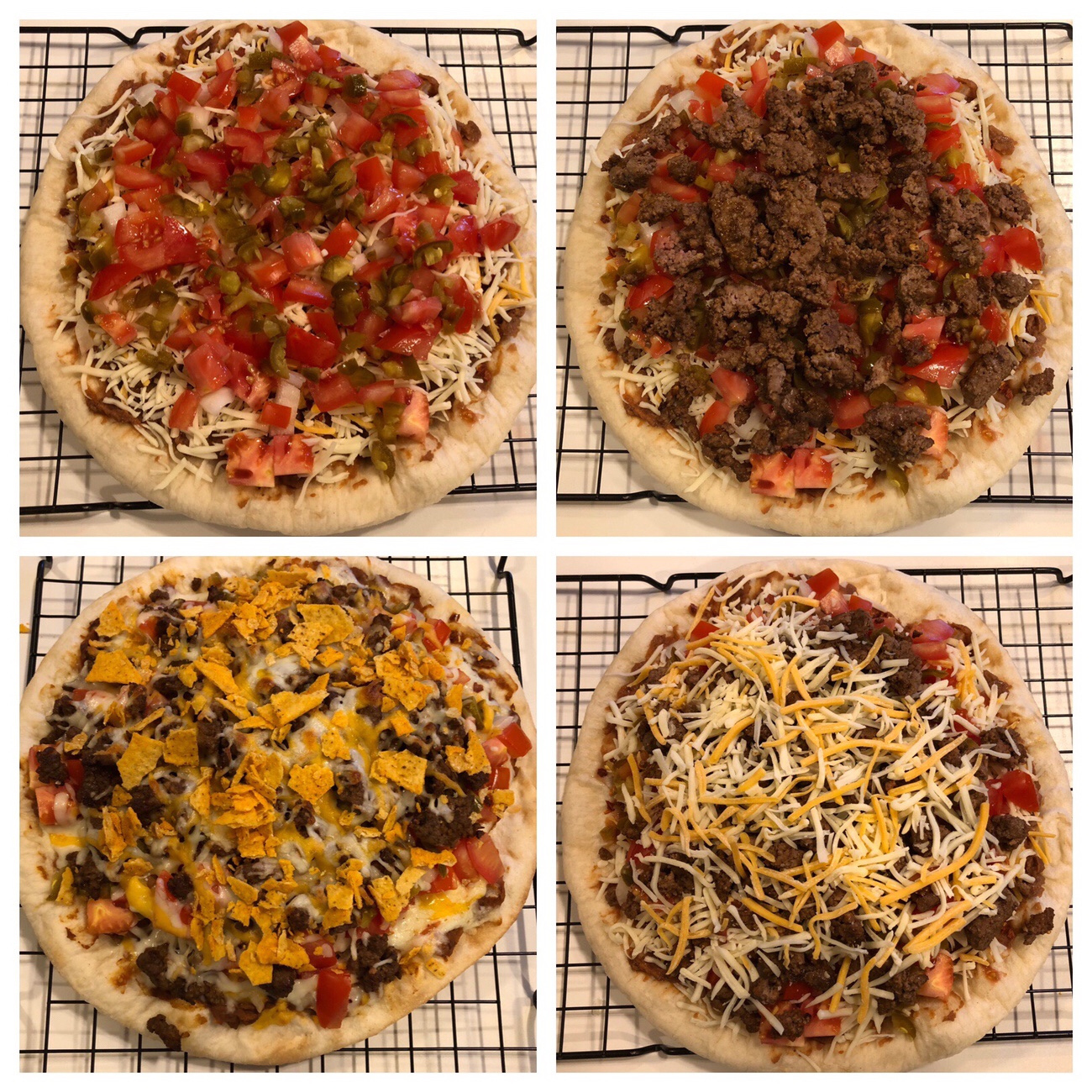 The next time you're wondering what kind of new and different pizza you could make, try a taco pizza…it looks like a pizza and tastes like a taco, and definitely lends itself to creative variations. Hooray for pizza as breakfast food!