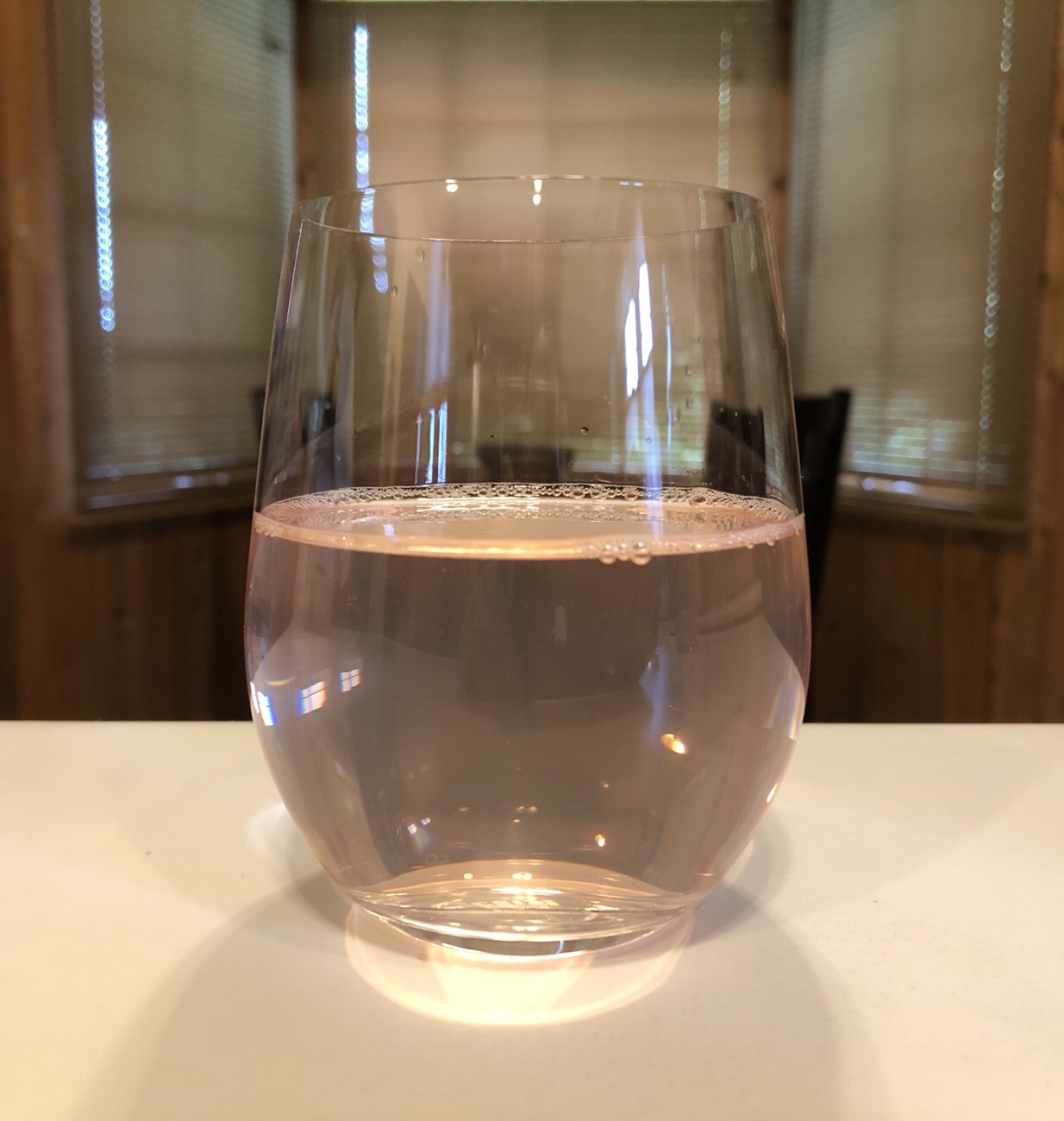 Which white, frilly, (edible) flower makes an amazing wine? Queen Anne's Lace*, of course. And, yes, it's a wild-growing plant that some would consider a "weed".
My first batch of Queen Anne's Lace wine has now been bottled and sampled! I find the flavor profile nearly identical to that of the jelly I made earlier: sunny, honeyed citrus, a bit grapefruit-y. It's not at all what you might imagine it would taste like…especially since it smells like cooking carrots while the "tea" is infusing!
This wine is wonderful chilled and slightly sweetened (and Queen Anne's Lace syrup would just enhance that delicate flavor). I'd pair it with something fresh and raw, like a banh mi spiralized veggie bowl. Floral wines are really something special: they're completely different in flavor than other country wines I've made, and it's such a treat to turn beautiful, chemical-free, wildflowers into craft wines. Quite frankly, I could see having a flower (and herb) garden just to supply my home winemaking and herbalist needs.
When I pour a glass of this blush wine (I think it's closest to Pale Copper in color), each sip will remind me of the hot, muggy summer days when I harvested the blooms – an ultimately worthy (though sweaty and buggy) endeavor. I'll be making this one again for sure.
*Know what you're harvesting: with any wild plant, it's critically important that you correctly identify it to avoid ingesting a potentially toxic lookalike. If you're a novice forager, it would be prudent to have an expert instruct you in the proper identification of this or any plant with which you are unfamiliar before you eat or use it. In short, as is stated in this Guide for Foragers, "DO NOT EAT ANYTHING YOU CANNOT POSITIVELY IDENTIFY AND DEEM SAFE."
Stay tuned for more posts on wildcrafted eats and drinks – we're coming into the most productive foraging time of year around here!