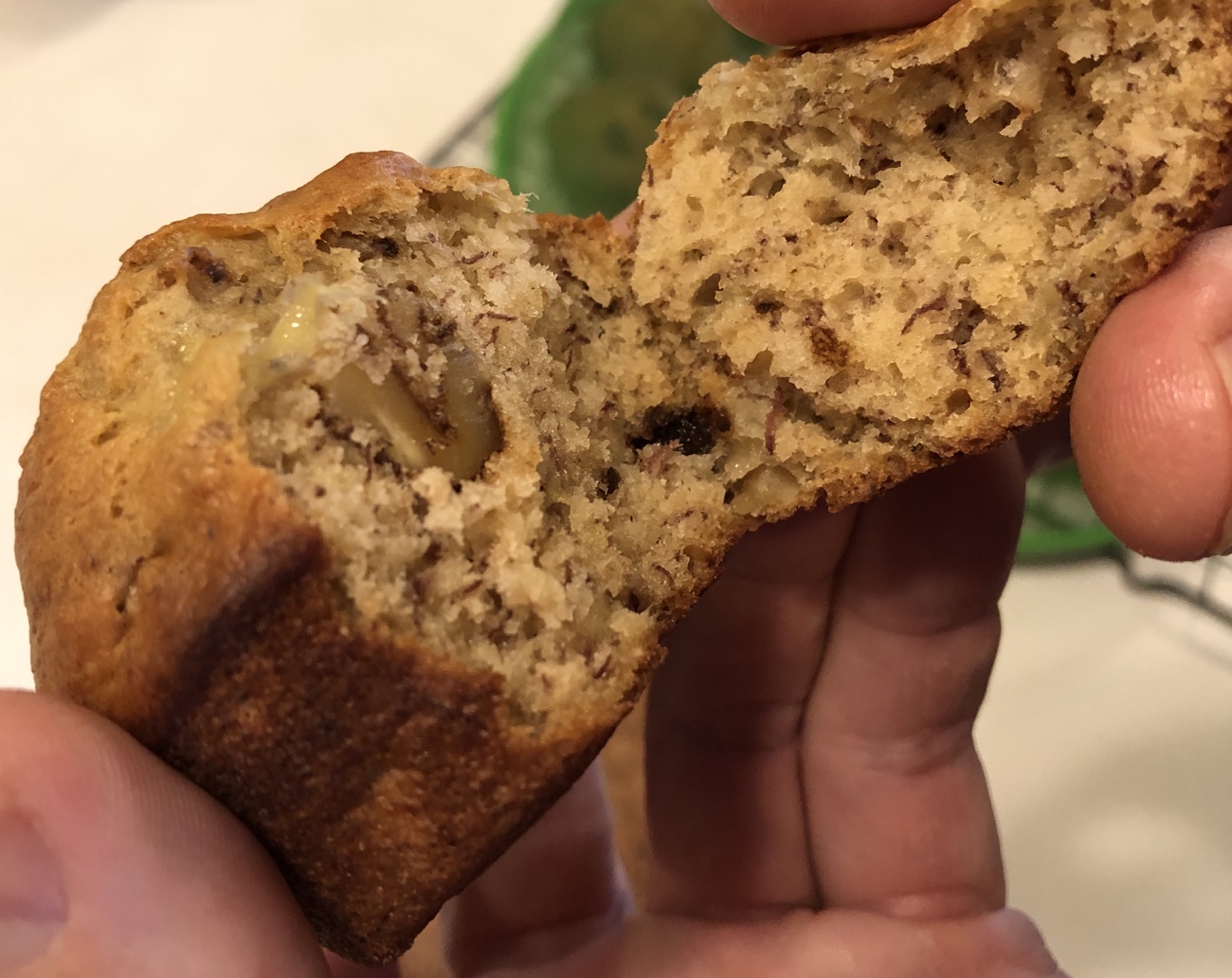 Faced with ripe bananas growing more spotted by the day, some people might opt to make banana bread. While a respectable choice, I prefer to make muffins…and these banana chocolate chip muffins are just right, with lots of banana flavor, crunchy walnuts, and an occasional chocolate chip.
This is another easy recipe that uses ingredients that I had on hand: bananas, an egg, flour, sugar, baking soda, salt, chocolate chips, and walnuts. It also calls for either buttermilk or milk, and while making buttermilk with vinegar or lemon juice is very straightforward, I subbed milk kefir, instead.
As with other baked goods recipes, I reduced the amount of sugar; here, I used half the amount the recipe called for, skipping the 1/2 cup of granulated sugar entirely, and using just 1/2 cup of raw sugar. This was plenty, and still allowed the sweetness of the bananas to come through. There was also some sweetness imparted by the chocolate chips (and I added an extra tablespoon's worth because the 2-3 tablespoons the recipe called for seemed skimpy to me).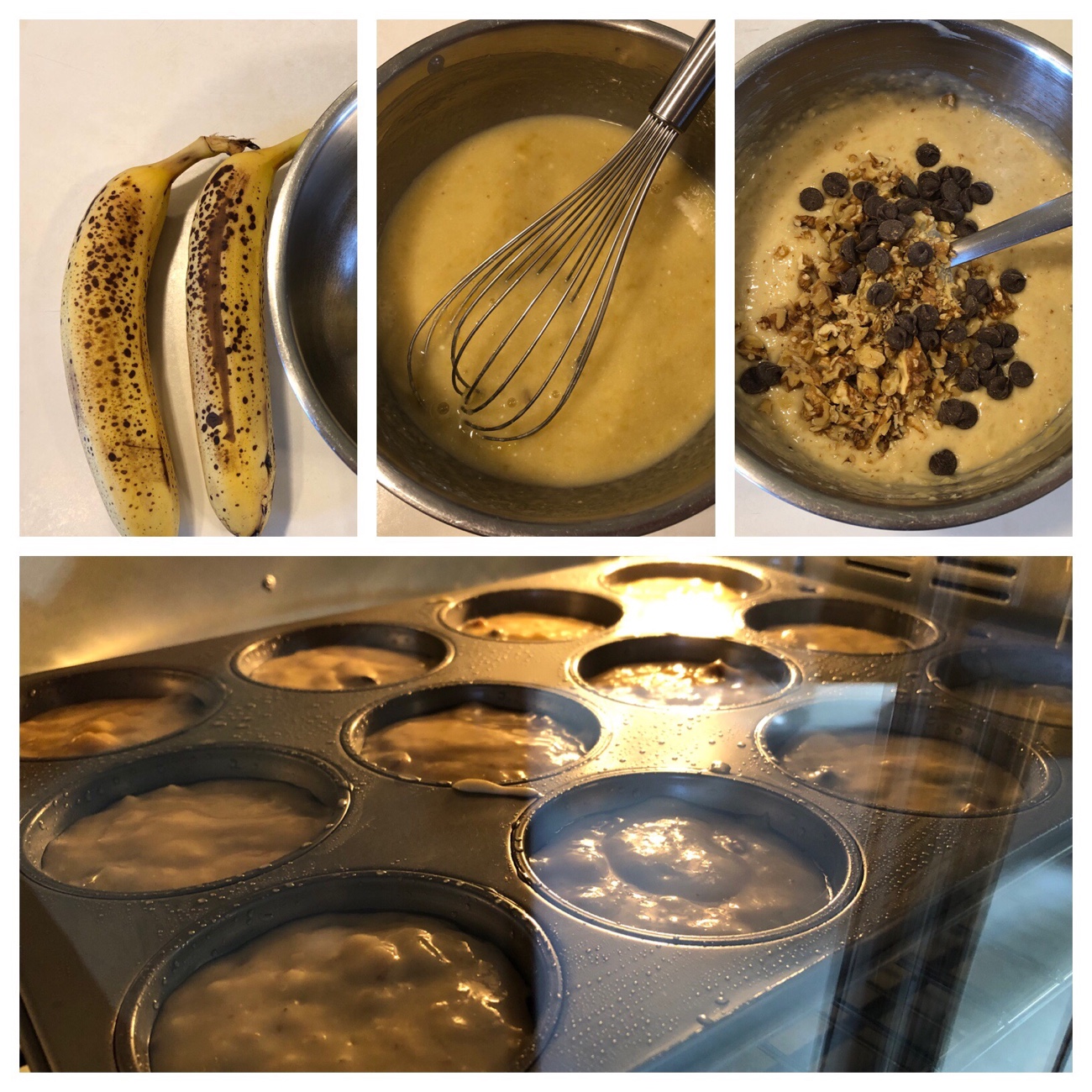 I baked these in my countertop oven (my toaster oven replacement), and they came out nicely. I did notice that some muffins browned slightly more than others, but not to the point of looking burned. Why fire up the full-sized oven to do a dozen muffins when you can just use the perfectly-sized countertop oven? I'll try the convection bake setting next time.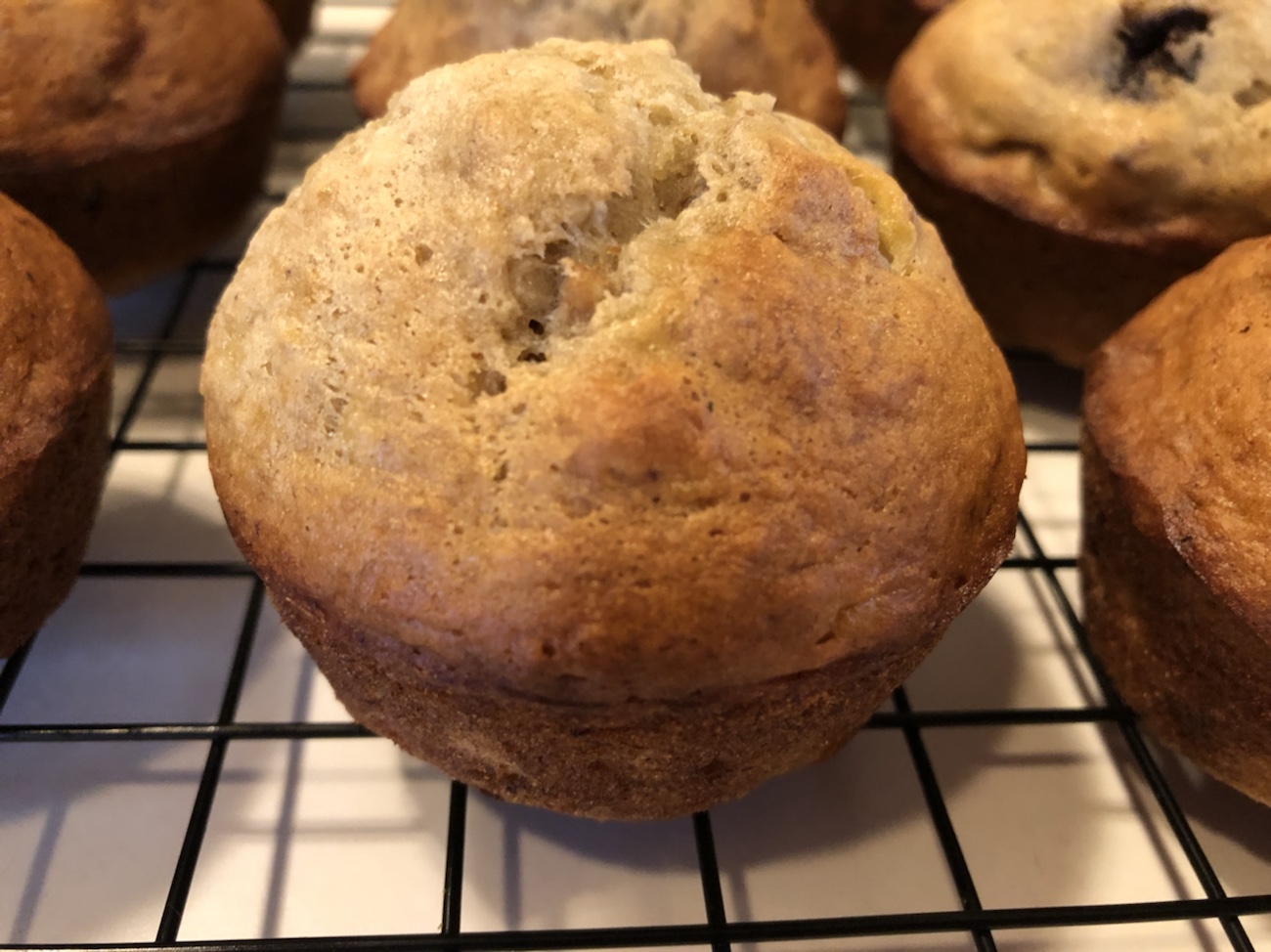 The finished muffins were like single-serve portions of banana bread. While I generally dislike chocolate chips in muffins, the few chips in these complemented the banana flavors incredibly well, and discovering one felt a bit like finding a prize. Coconut flakes or peanut butter powder (for the peanut-tolerant) would be tasty additions to this recipe, too.
Vegetarian/vegan ideas: replace the milk kefir with kefired coconut milk or just full fat coconut milk; use vegan chocolate or carob chips; replace the egg with a flax or chia egg.
The next time you have very ripe bananas, try this recipe. I think you'll find that these muffins won't last long!