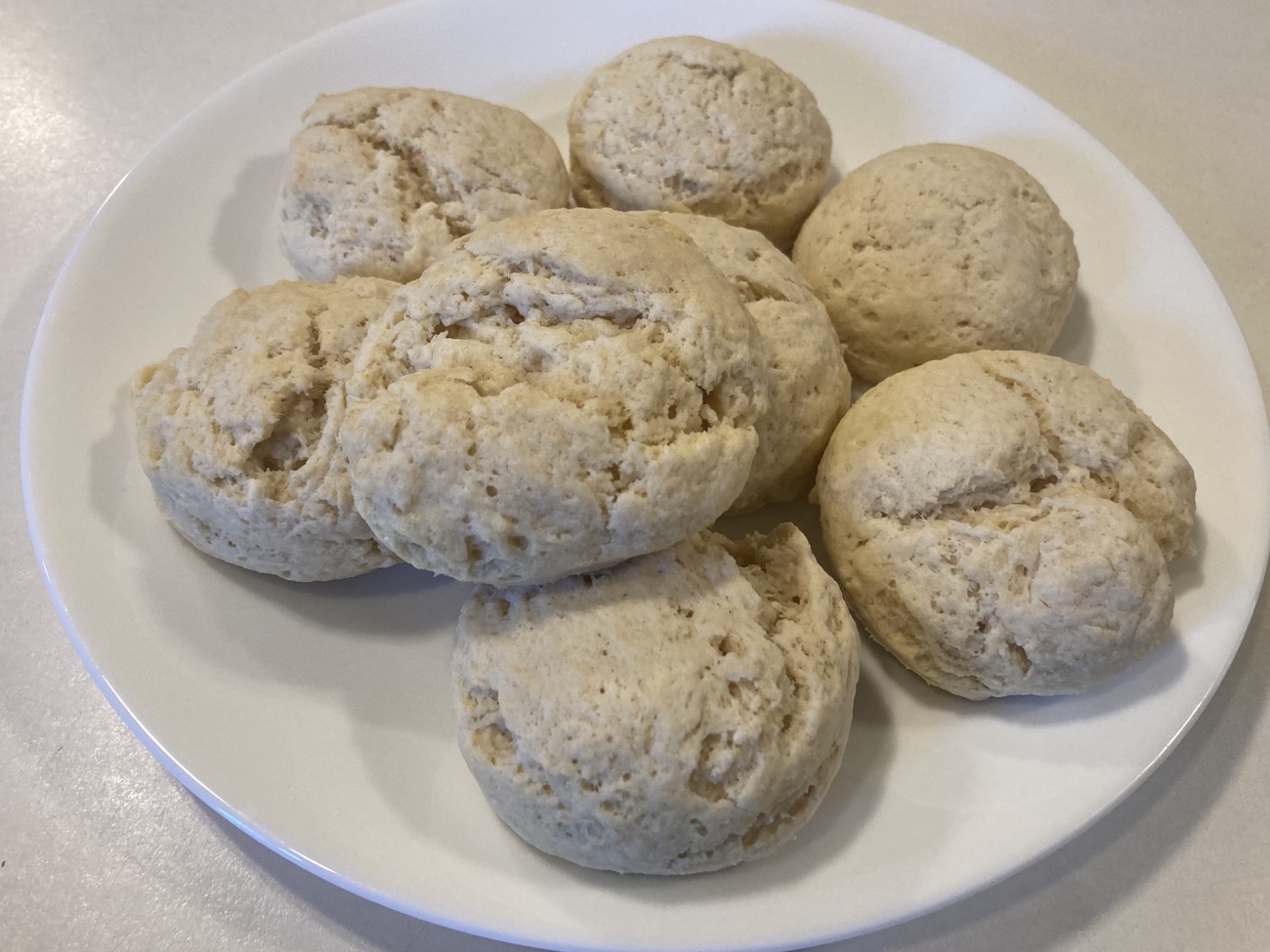 Who doesn't love a hot, fresh, and easy-to-make biscuit? And I'm not talking about ones that come out of a tube. You can make these biscuits from scratch, no special equipment needed…not even a biscuit cutter! And they're made with sourdough, so that extra starter you've been thinking about pouring off can be put to work instead of wasted. Sound good? Read on!
Apparently, sourdough starter became trendy during lockdown…and then, as some people returned to offices or to life that more closely resembled how it was B.C. (before Covid), I suspect that their probiotic pets were simply left to languish, unfed and unstirred, to weep great pools of "hooch" in their hungry misery. Some probably died. Why? Because maintaining a ferment requires commitment, and in our (B.C.) convenience culture, it's just easier to buy cheap bread from the store. Easier, but not better.
Making these biscuits doesn't even require a lot of planning – got a cup of active sourdough starter? Salt, flour, baking soda, baking powder, and butter? Then you can make these! And, instead of a biscuit cutter, just use a regular-mouth mason jar, and you'll have perfectly-sized biscuits.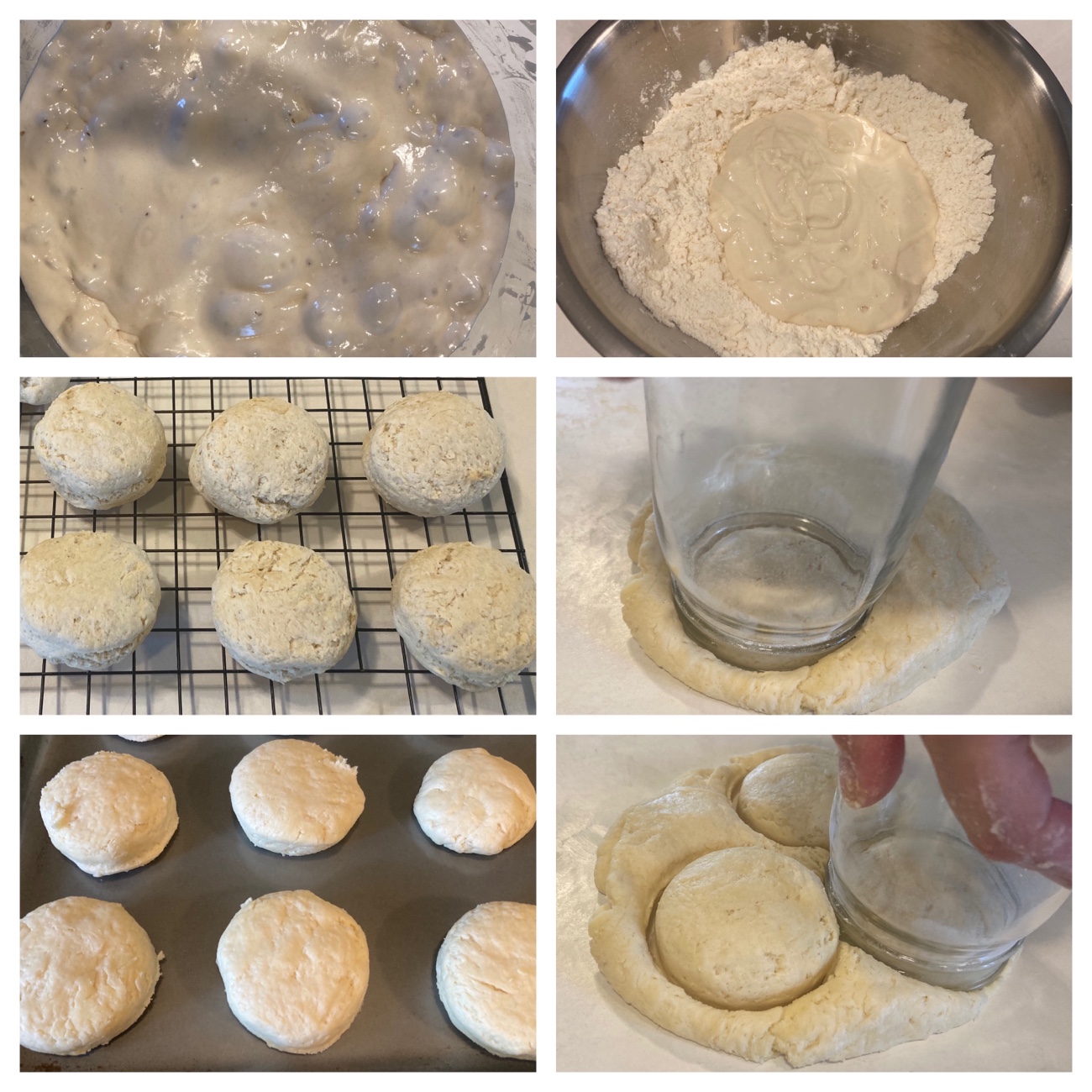 Wondering what these taste like? Honestly, they remind me of buttermilk biscuits: tender, flaky, and delicious. The kind of emphemera that you dream about, and once experienced, even fleetingly, you'll revisit the memory again and again. It's a really, really good biscuit.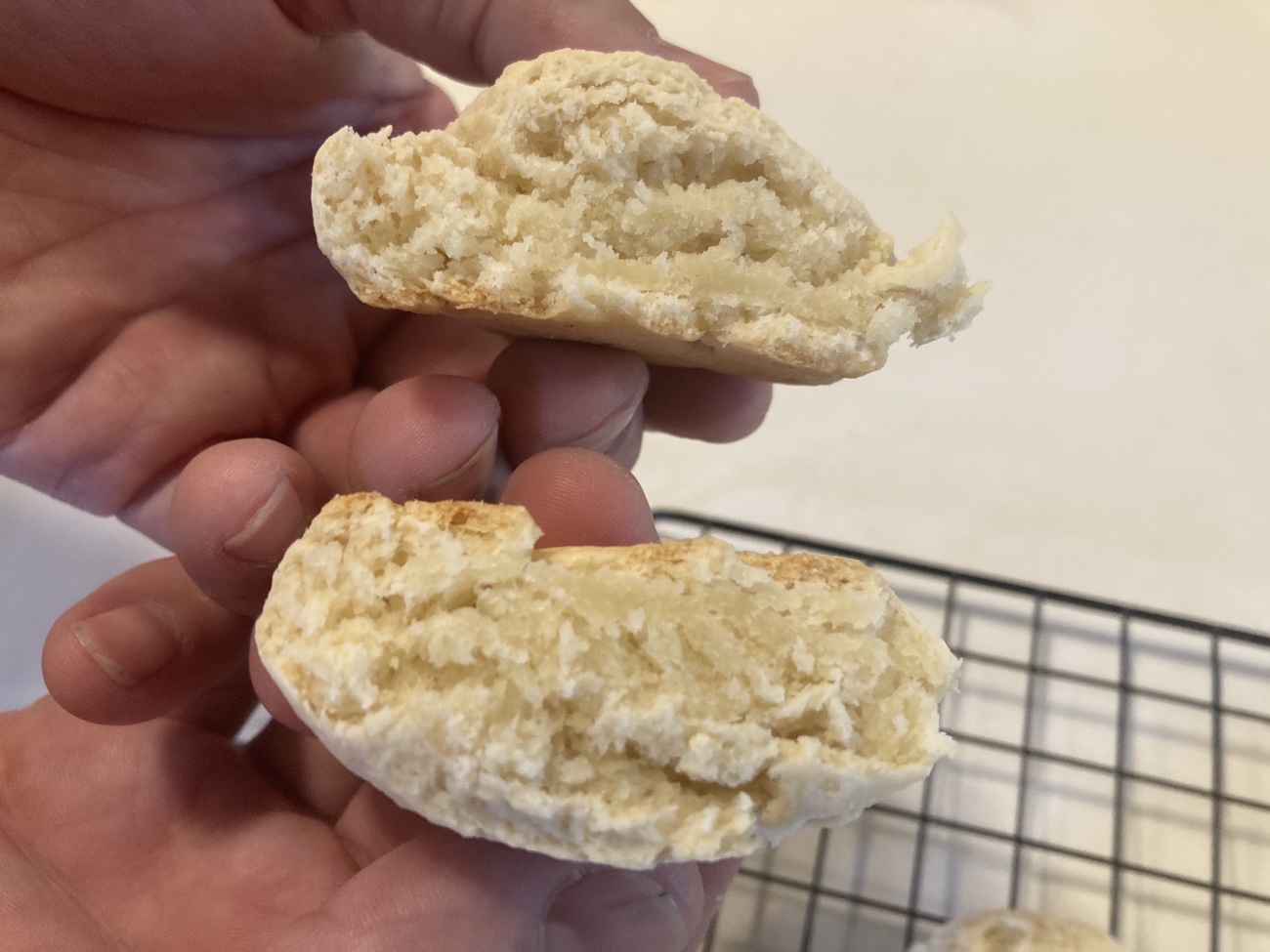 Here's the recipe for Grandma's Sourdough Biscuits. This is a regular in our baking line-up, and we hope you enjoy it as much as we do. And remember, sourdough isn't a fad, it's for life! 😁