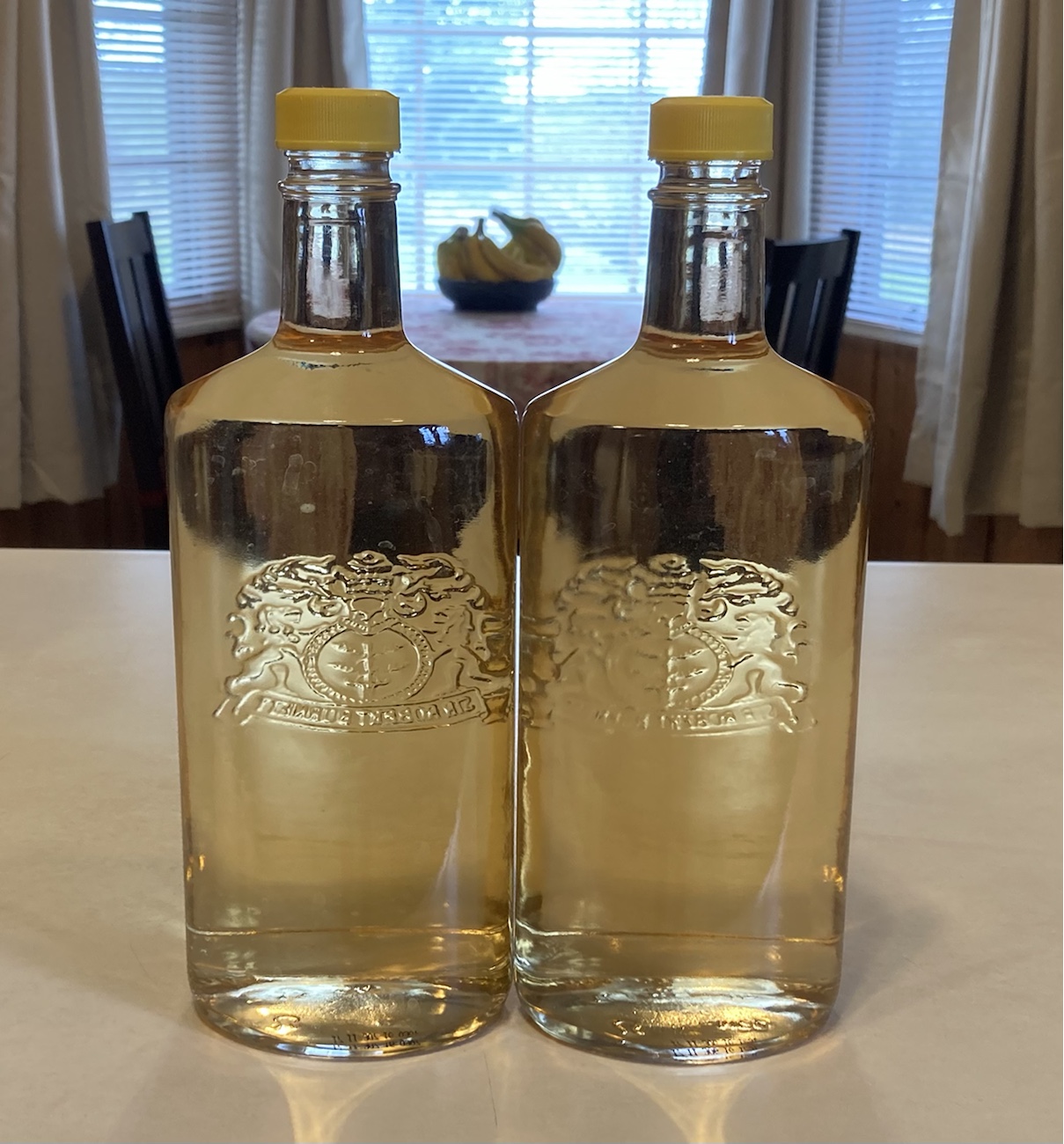 Did you know that you can infuse vodka with pine needles and create a uniquely delightful foraged liquor? Not just a pretty evergreen, pine adds teasingly complex flavor to the blank slate of vodka.
Pine: smelling so warmly fragrant and evoking an undeniably "holiday" feel – perfect for this time of year. I keep vodka on hand for tincturing foraged flowers, herbs, and roots, so procuring an inexpensive infusion medium was as easy as raiding the liquor cabinet. But could simple resinous pine needles transform plain vodka into something more pleasing?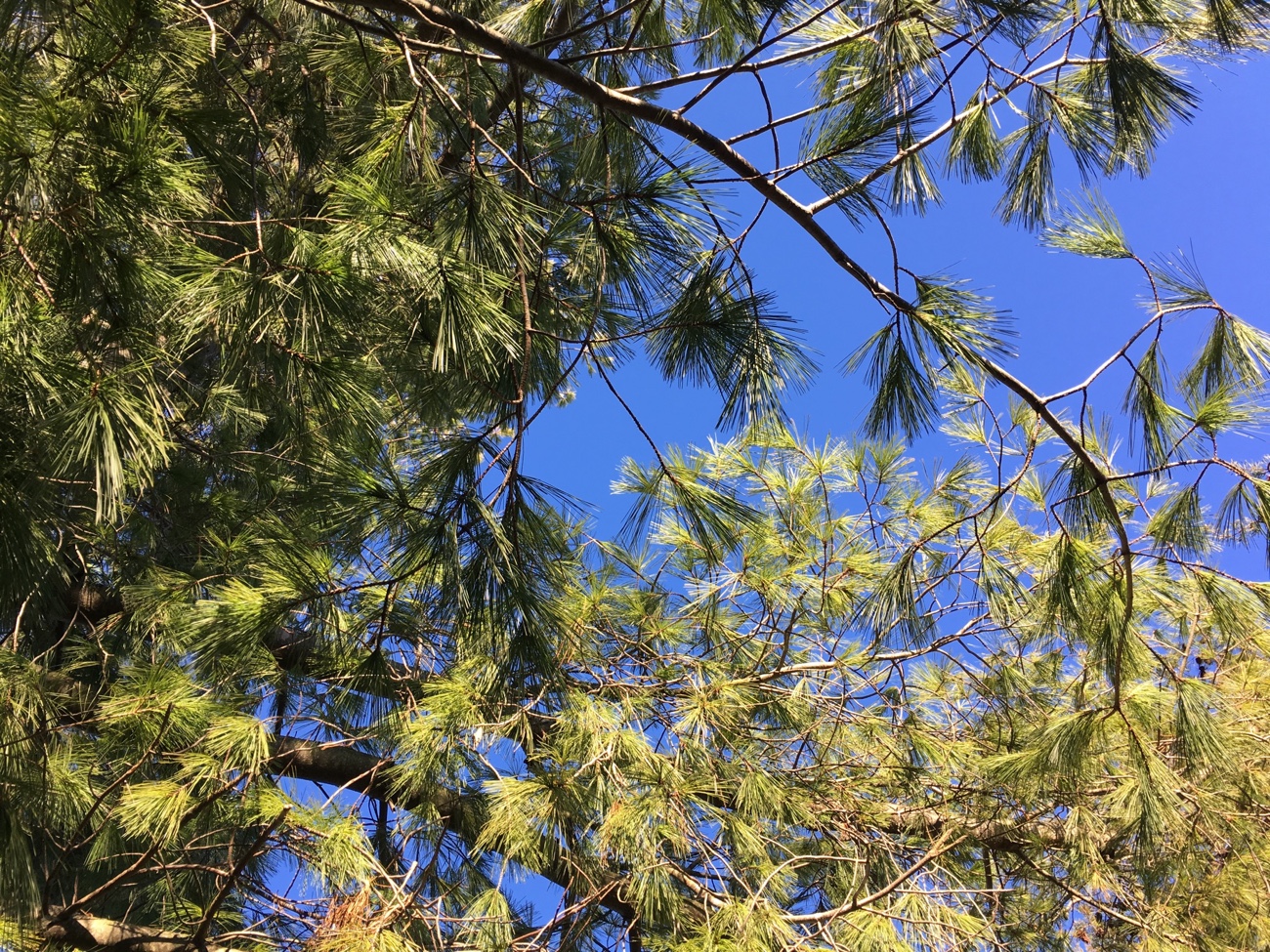 Pine needles weren't difficult to find, thanks to the several large, mature trees on our property. I've harvested needles before (with some regularity) for probiotic sodas, typically using needles collected from windfall, but needed to prune a few small branches to gather the needles this time. Thanks and apologies to the tree.
Once the needles were stripped from the branch, I chopped them up and placed them in the jars. I topped the jars up with vodka, and to one I added chopped ginger; to another, I added lemon zest. Then the jars rested for two months in a dark place. The time passed surprisingly quickly.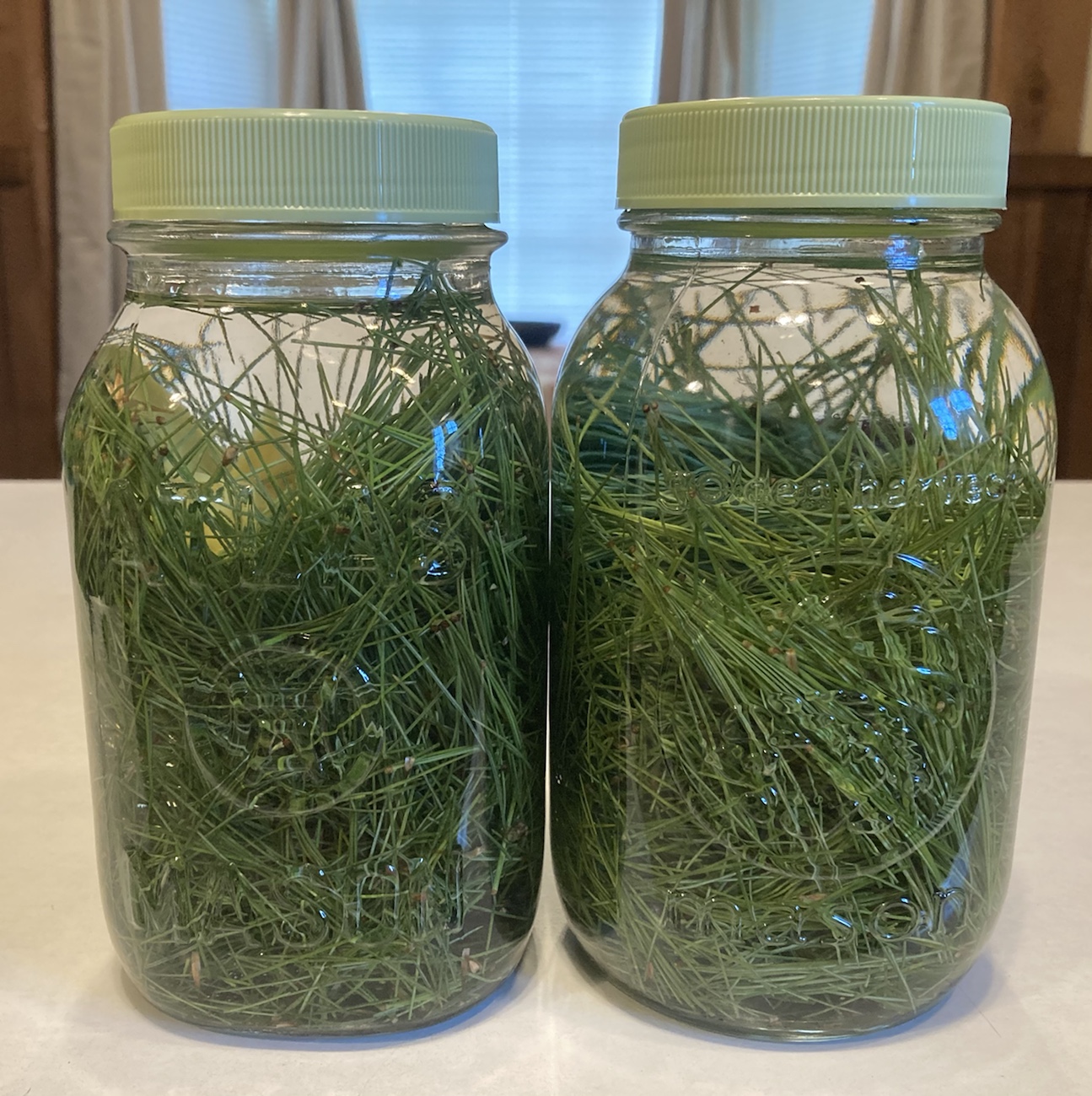 It's now two months later and the infusion smells and looks great. The clear vodka has turned a warm amber color and has a nice piney fragrance. I foresee this homemade infused liquor making an appearance in some very unique cocktails here on the farm. Stay tuned!
Interested in trying your hand at making this? Find the recipe for conifer-infused vodka here.