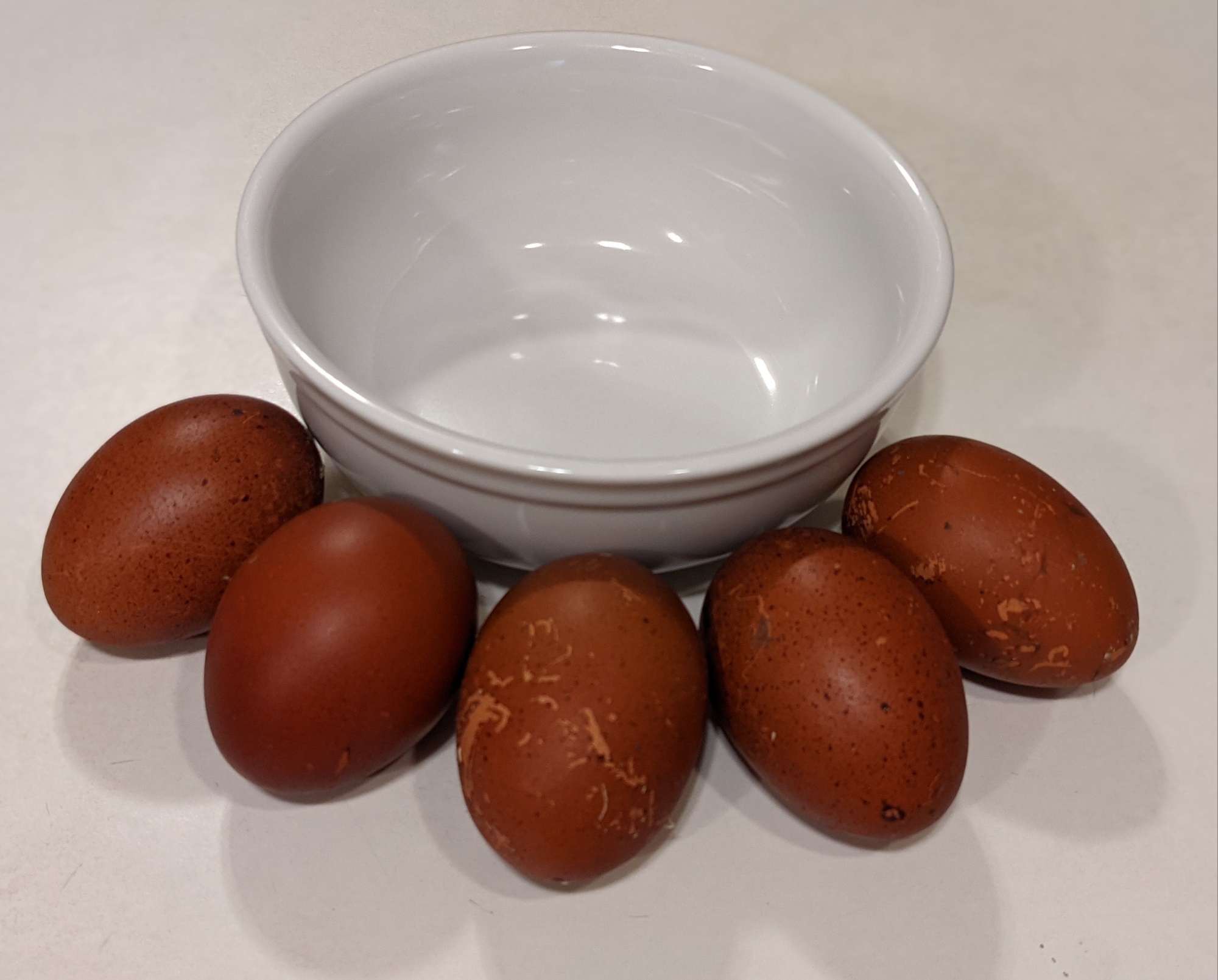 As is expected at this time of year, egglaying has slowed in our flock. I don't begrudge the girls their break from this resource-intensive task, and I don't artificially light their areas to encourage them to resume laying. All things in their time. The eggs we do collect, though, are still lovely and delicious, and they make a tasty one bowl meal!
First, I must acknowledge the source of this dish, an old friend who loved to cook and went on to become a professional chef. My friend, R., hailed from Hawaii, a unique and diverse (culturally and culinarily) place. This individual was, even as a young adult, the kind of person to whom cooking well came so naturally that he could look in a refrigerator containing 3 ingredients and make something amazing. A truly talented chef and food artist.
This Asian-influenced dish is made from just a few ingredients: eggs, chopped tomato, and oyster sauce. I hesitated briefly in posting about this dish because the oyster sauce is not what I would consider to be clean food, containing "water, sugar, salt, oyster extractives (oyster, water, salt), monosodium glutamate as a flavor enhancer, modified corn starch, wheat flour, caramel color". While this isn't the worst ingredient list I've seen, the MSG, modified corn starch, and caramel color are additives that give me pause and would cause me to disqualify this sauce from being part of "clean" eating. That said, only a small amount is used in to make the dish, and this one doesn't contain the preservatives many other brands do.
The process is easy: scramble the eggs, then add the chopped tomato and the oyster sauce. I make this to taste, using as many eggs and as much tomato as I choose (and have available), and a dollop of oyster sauce – a little goes a long way. Served atop hot jasmine rice, this is an easy meal and an enjoyably different way to appreciate eggs.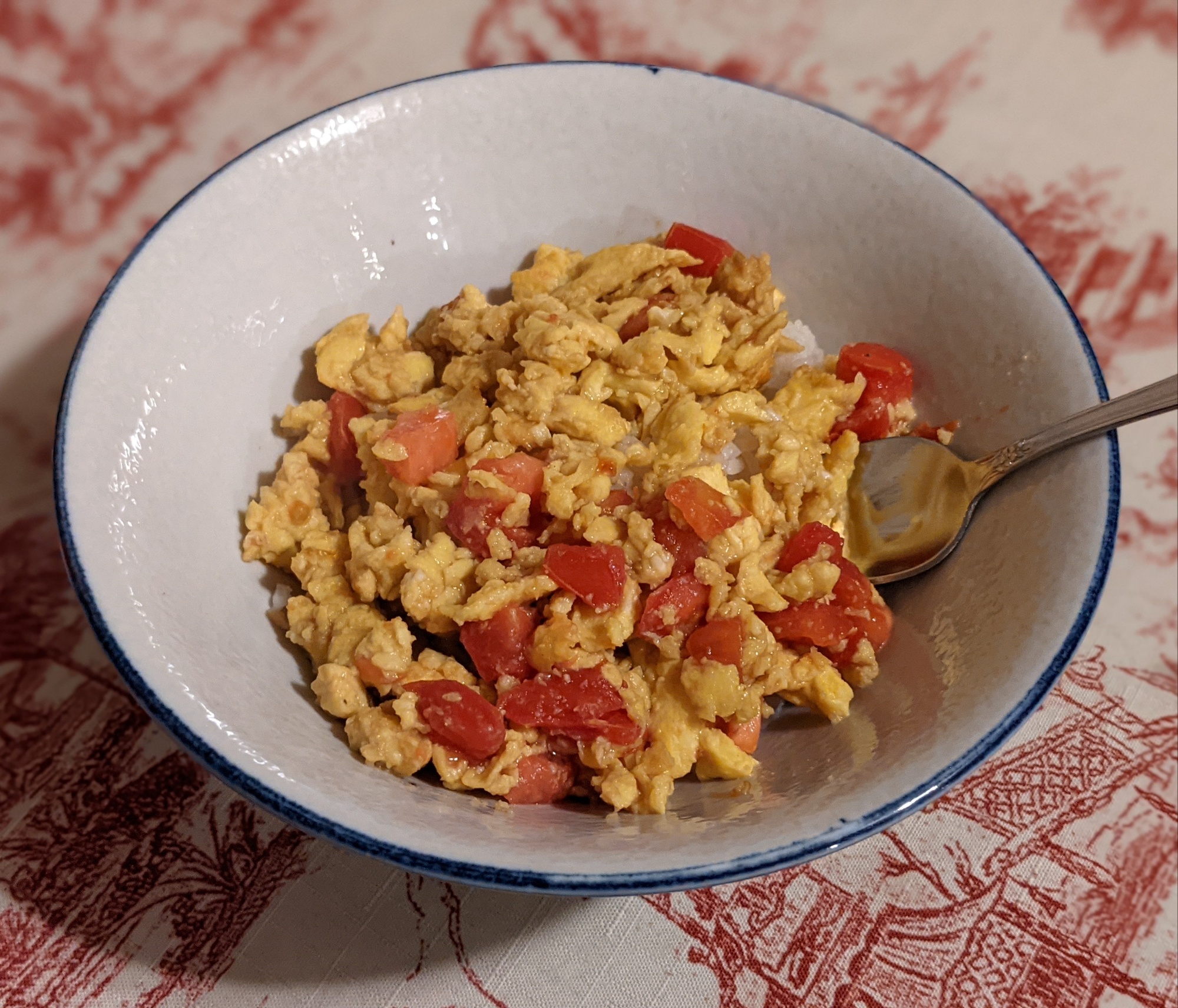 Low carbers: this is clearly not a low carb dish – and the oyster sauce contains sugar. To make it lower carb, sub shirataki rice and use the oyster sauce sparingly. If anyone has a good homemade oyster sauce recipe, I'd love to try it!