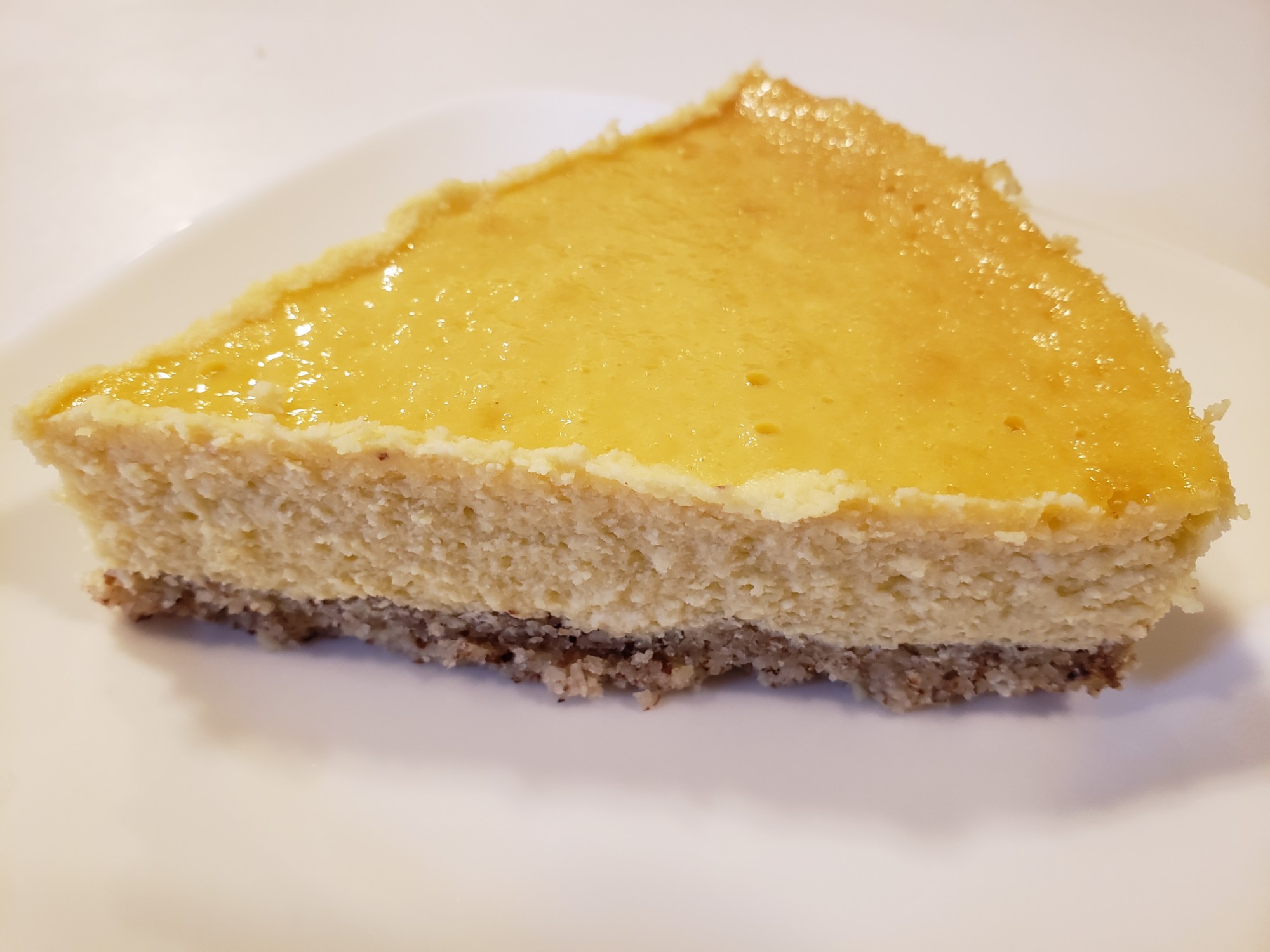 I previously posted about making duck egg cheesecake, but it felt like it was time to make the next iteration. Fortuitously, I had all the necessary ingredients on hand…like it was meant to be.This is a great way to use 5 duck eggs, which are phenomenal for baking. At the height of laying season (we have Muscovies, which are seasonal clutch layers), we often find ourselves with a surplus of eggs and look for creative ways to use them. And who doesn't like cheesecake? This can easily be made low-carb by substituting a low-carb sweetener for the sugar (I just cut back the sugar because most recipes are far too sweet for my taste).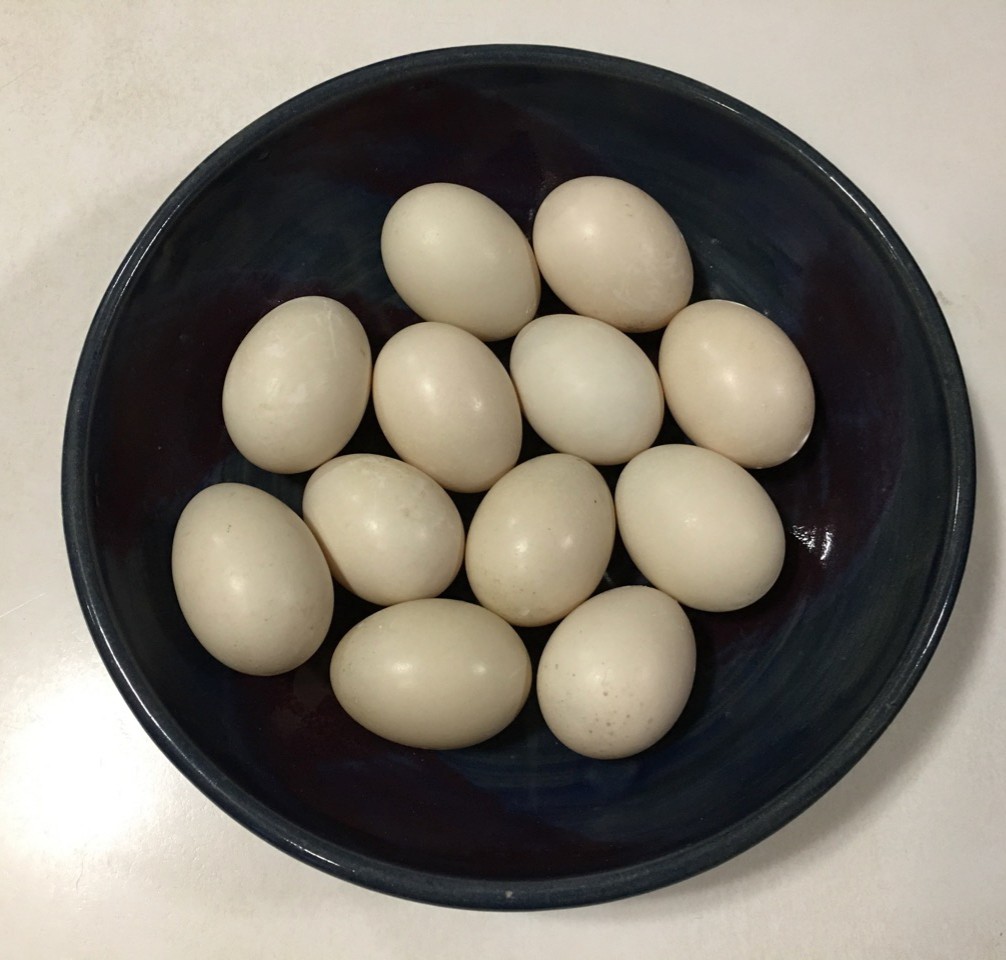 Back to the Duck Egg Cheesecake Recipe: the cream cheese needs to be at room temperature when creamed with the sugar, so I took it out of the fridge while I worked on the Almond Meal Crust. This time, I used separate recipes for the filling and the crust because I didn't care for the flavor and texture of the graham cracker crust I made last time, and because I wanted a lower carb option. I ground whole raw almonds, skin on, with a mini food processor attachment for my blender.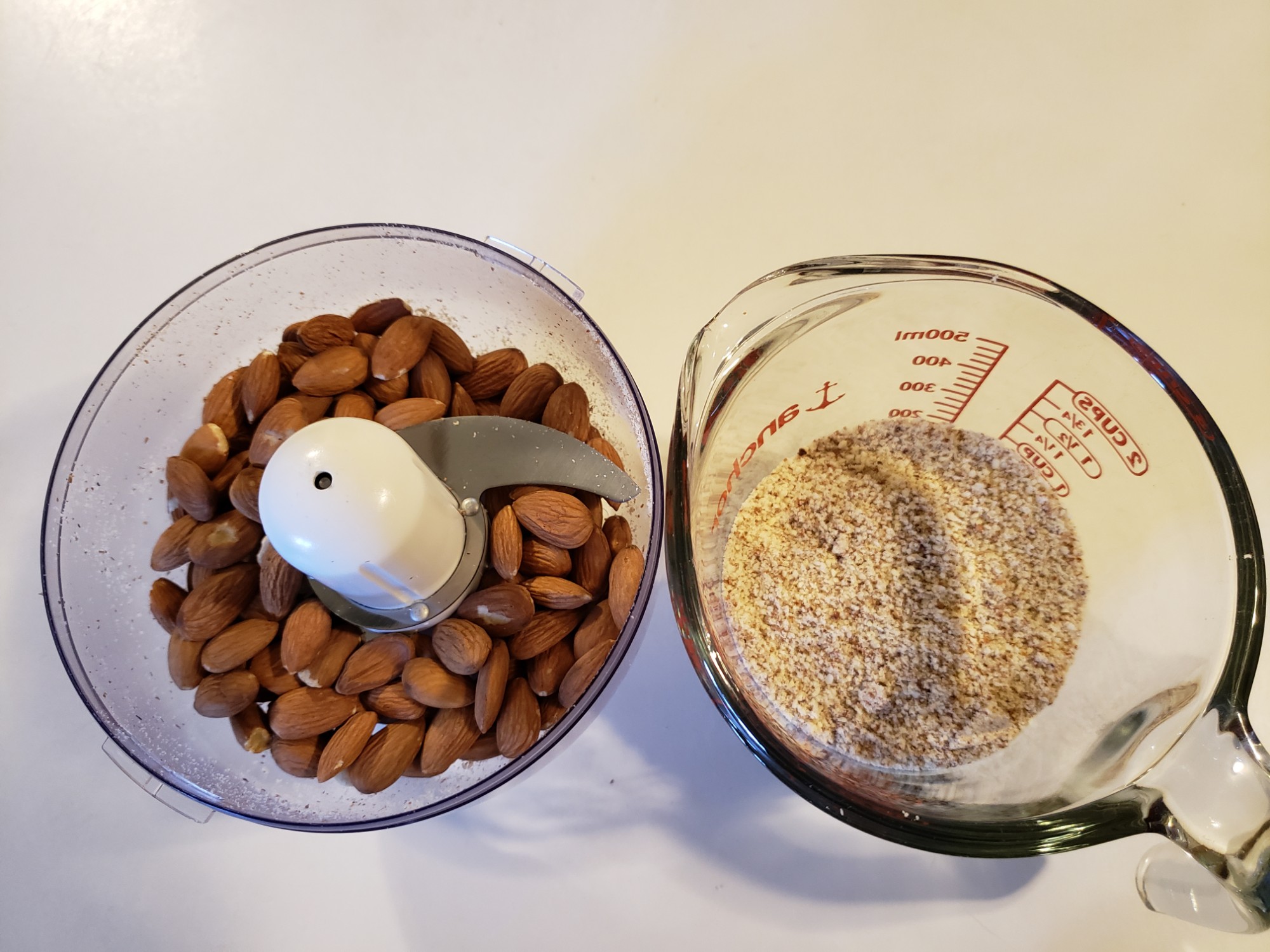 I wasn't sure how many almonds would be needed to produce 1.5 cups of almond meal; I ended up with a total of nearly 2 cups of meal from 1.5 cups of whole almonds. I mixed the almond meal with melted butter and added about 3/4 tablespoon of sugar (I considered adding maple syrup, instead, but wasn't sure how it would affect the end result – I also keep stevia on hand, but need to do more research to figure out what the appropriate amount of stevia would be for the recipe). Once mixed, I pressed it into the oiled springform pan and tried to smooth it down fairly evenly. It baked for 15 minutes and then I let it cool while I prepared the cheesecake (filling).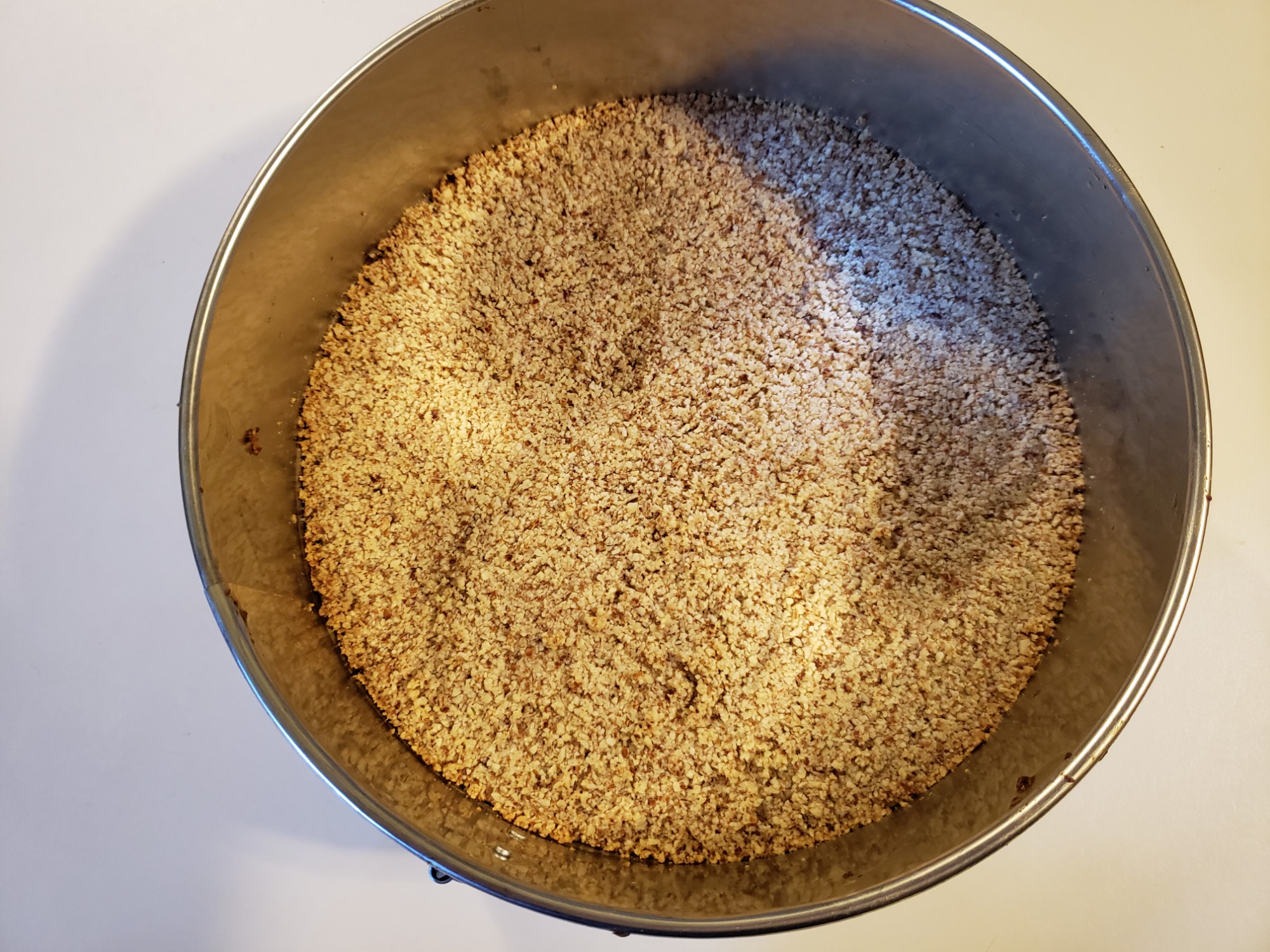 Making the cheesecake starts with creaming the cream cheese and sugar together, then adding an egg at a time until they're all mixed in. Vanilla is added, then the flour is slowly mixed in. I poured the cheesecake into the springform pan and shook it gently to settle it. It already smelled and looked good! The recipe recommends using a bain-marie to help prevent the top of the cheesecake from cracking, so I wrapped the springform pan in several layers of foil to prevent water from infiltrating and set it in a broiler pan filled with water. The cake baked for about 1.5 hours, then it sat in the oven, which was turned off with the door slightly ajar, for another 2 hours. After that, it went into the fridge for 24 hours.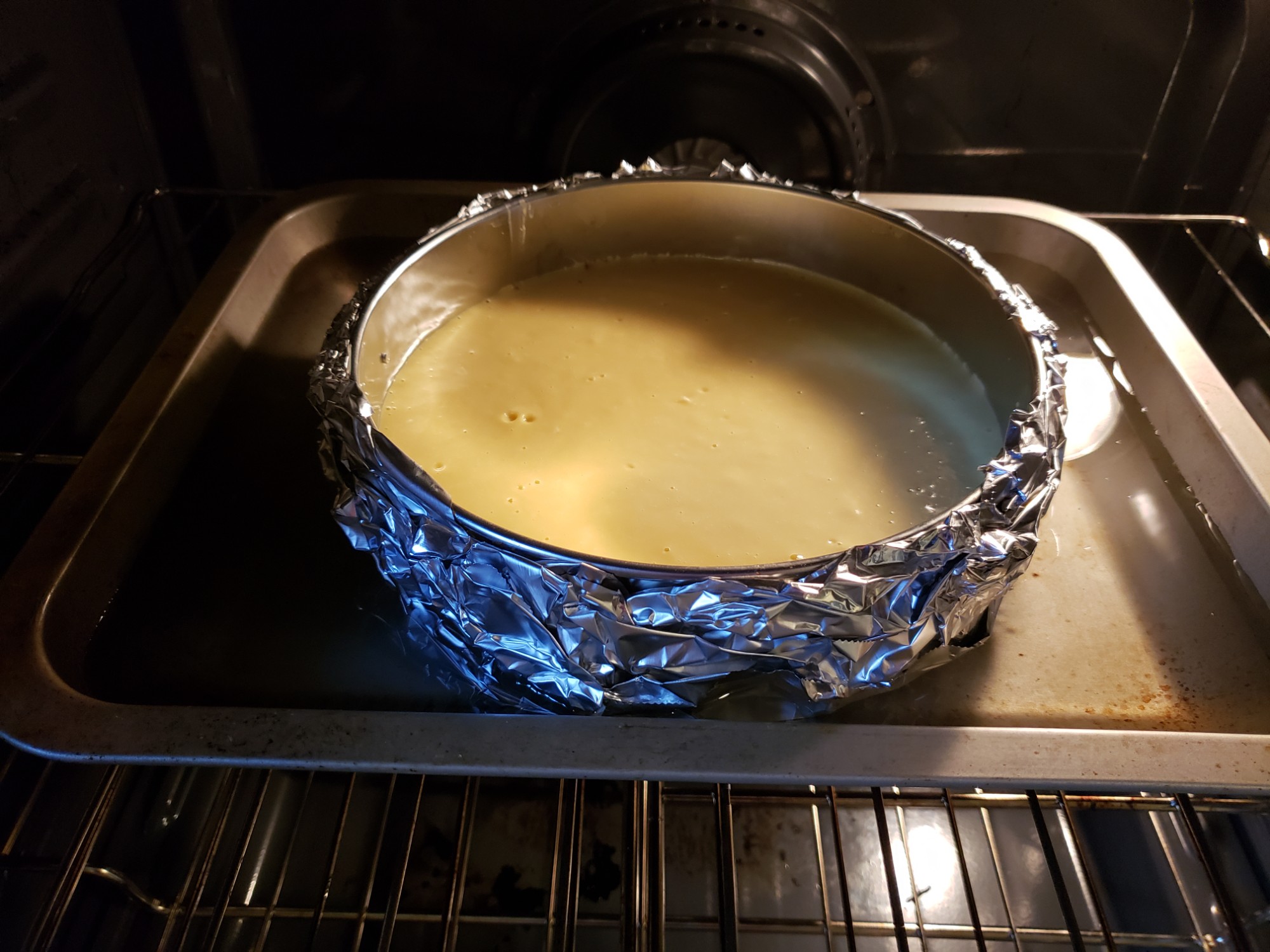 I couldn't wait the full 24 hours – I had to try that cheesecake! Using a slightly smaller springform pan than the recipe calls for (I used an 8.5″ one this time) produced a slightly taller result, which I prefer. The almond crust adds nice texture and is a perfect complement to the smoothness of the cheesecake. It's rich, creamy, dense, and incredibly delicious. This is a definite must try!