Looking for a vegan alternative to egg salad? This recipe uses organic extra firm tofu to create a very convincing "eggy" base, with lots of protein and a dash of powerhouse turmeric.
This is another dish based on a recipe from "101 Things To Do With Tofu" by Donna Kelly and Anne Tegtmeier (and it's available as an e-book, too). Last time, I made Pear Streusel Coffee Cake, and was very pleased with the moist and tasty finished product. This time, I was looking for something quick and easy to make for lunch, and the Eggless Salad fit the bill.
For this dish, the tofu is pressed to remove the extra moisture, then crumbled into a bowl. If you like getting your hands dirty, you'll enjoy this step (even though your hands will actually be pretty clean afterward) – it's squishy!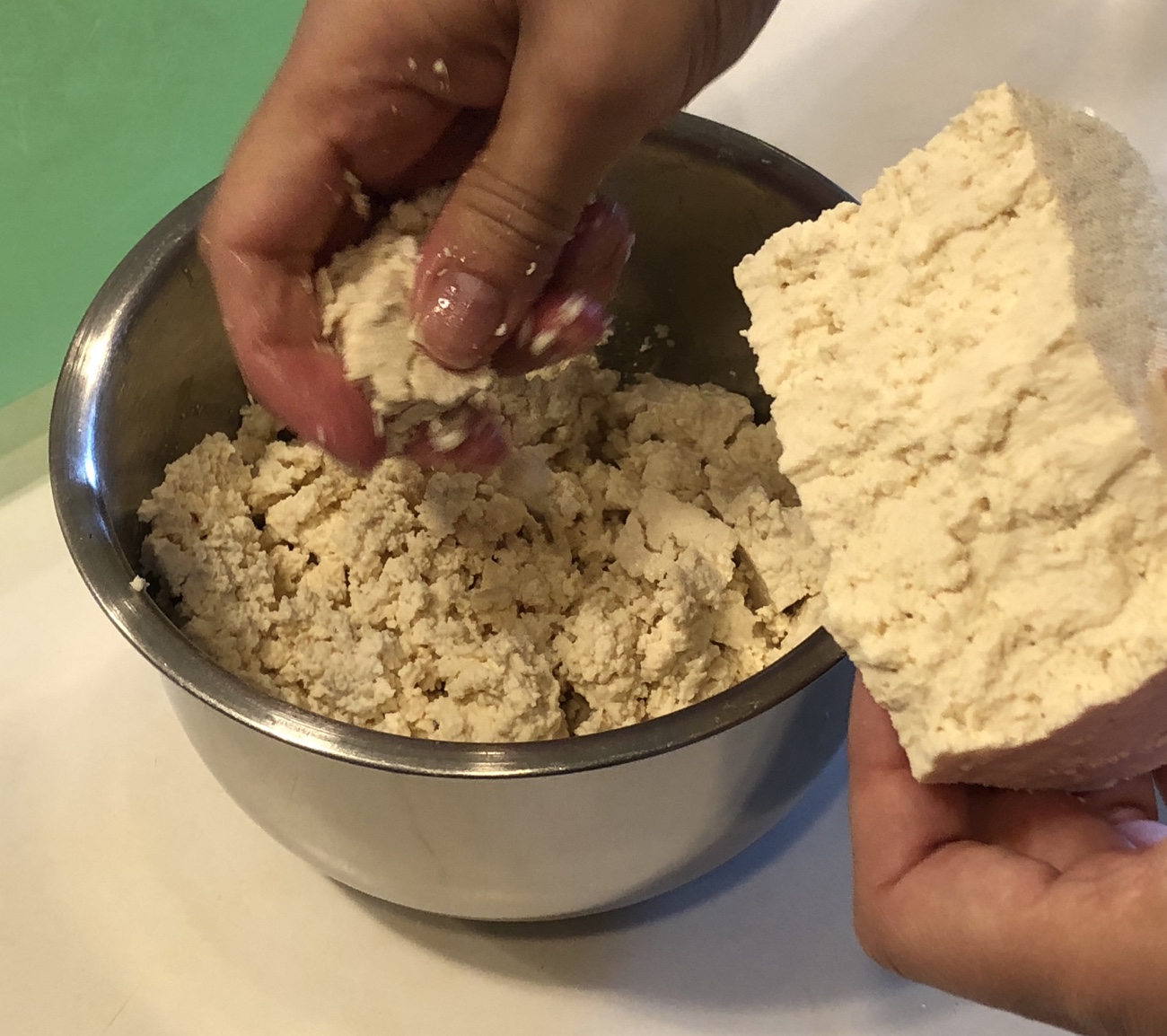 Minced celery, yellow mustard, lemon juice, salt, and turmeric are added. Purely for convenience, I used Vegenaise® (instead of the tofu mayonnaise the recipe called for), and since I don't keep pickle relish on hand, I just minced about half a dill pickle and mixed the ingredients together. I spread about a quarter of the mix onto two warmed wraps, then topped with lentil sprouts.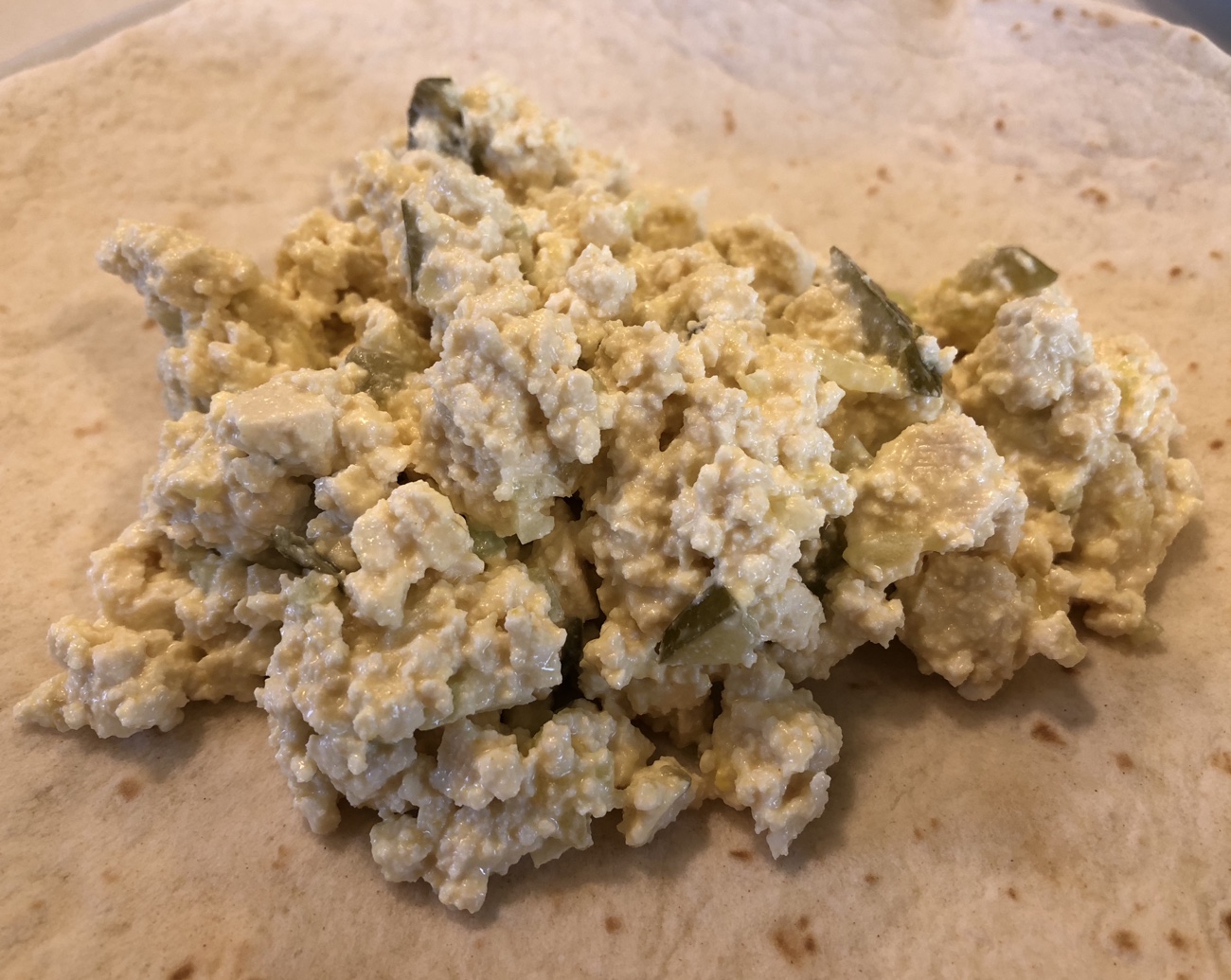 The eggless salad has a very convincing, creamy texture. It was a little bland at first, so I added garlic powder, pepper, paprika, and more turmeric. It really punched up the flavor! I think that the onions and sugar in (the missing) pickle relish are key flavor components, so in future batches, I'll add more pickle juice, plus onions and a little sweetener. The paprika was inspired by deviled eggs…which always have paprika on top!
This is a meal that I think everyone will enjoy: vegans, vegetarians, flexitarians…and if you're not already, try a meatless meal once in a while just to mix things up. You may be surprised by how good you feel after eating one and they can be very quick, easy, and economical to make. Bonuses in my book!