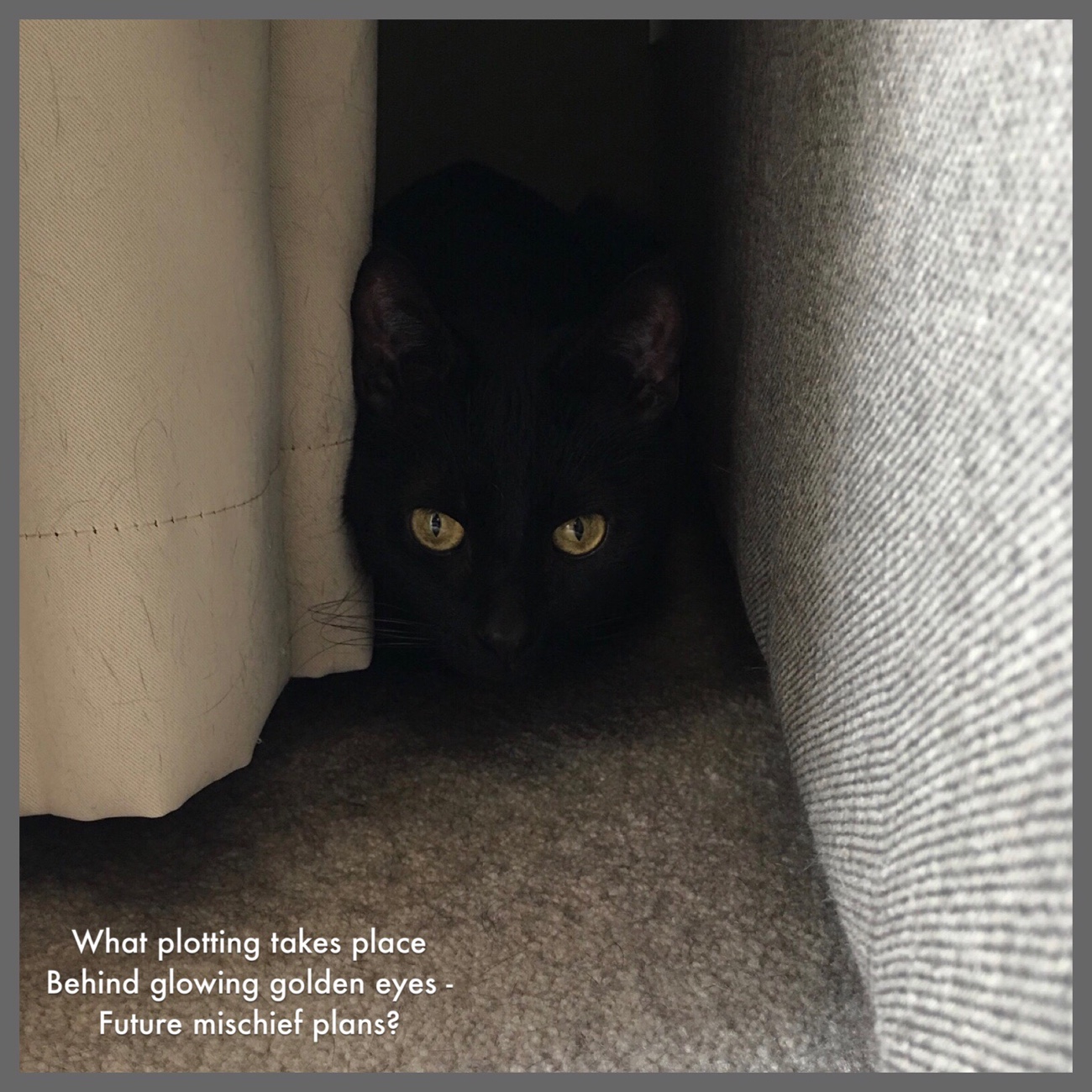 Some people find the unblinking stare of a cat unsettling, but it captures my imagination. It makes me think that the wheels are turning…that schemes are being concocted.
Or, perhaps, that he's observing or contemplating something that tests the boundaries of human comprehension: multiverses, apparitions, the meaning of existence, free will versus determinism..?
Or maybe he's just tracking dust motes or other miniscule objects that I simply can't see.
What do you think is going on here?