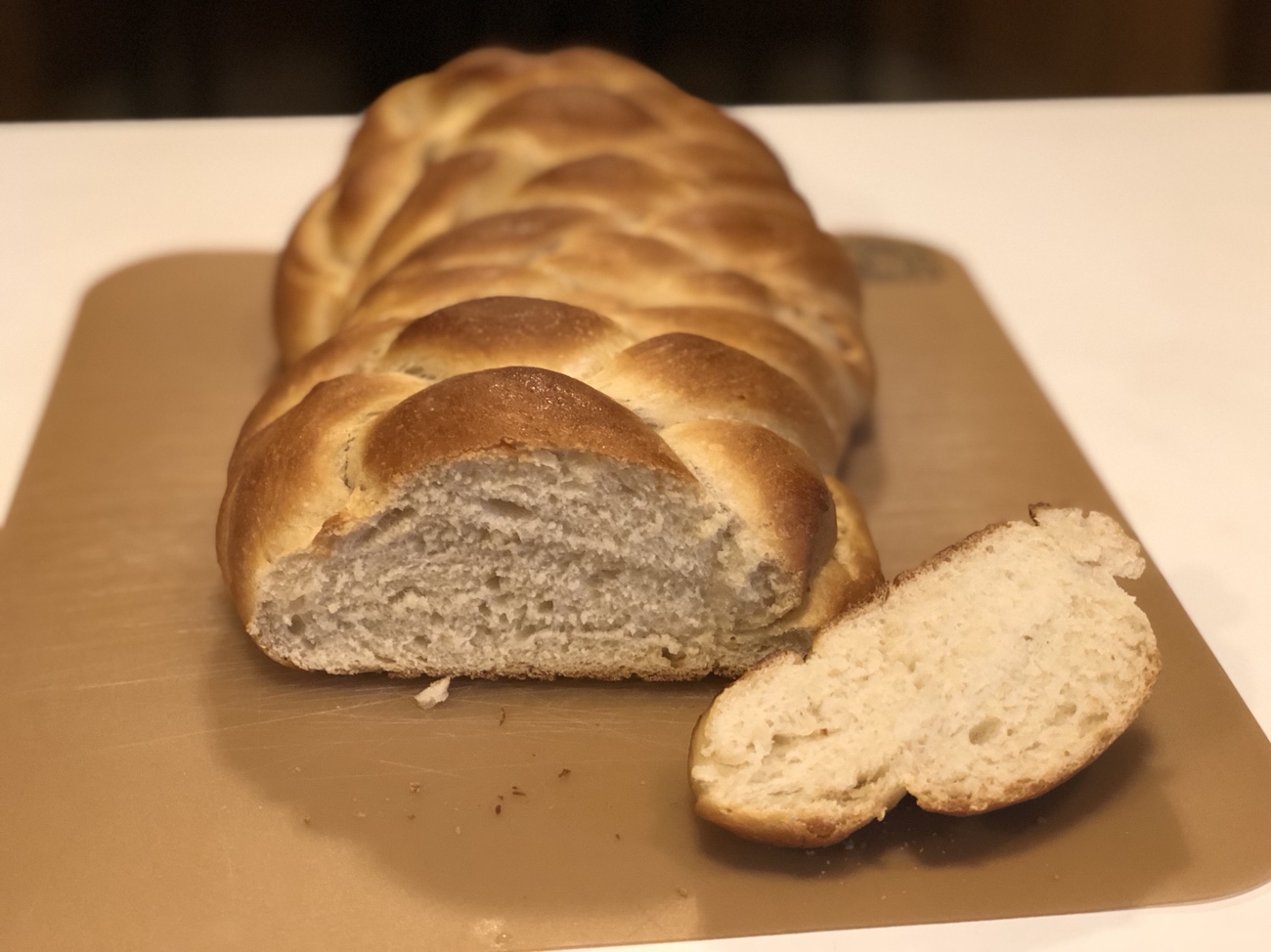 Winter often means fewer eggs, so vegan recipes are especially welcome. Despite the fact that most people think of challah as a very eggy bread, it can be eggless and delicious…thanks to an ingredient that could be considered "waste"!
So what's the mysterious and almost magical ingredient that stands in for eggs? Bean brine – you know, the liquid you drain from a can of beans or chick peas before you use them. Called aquafaba, it can be used to make meringues, dessert topping, and even bread.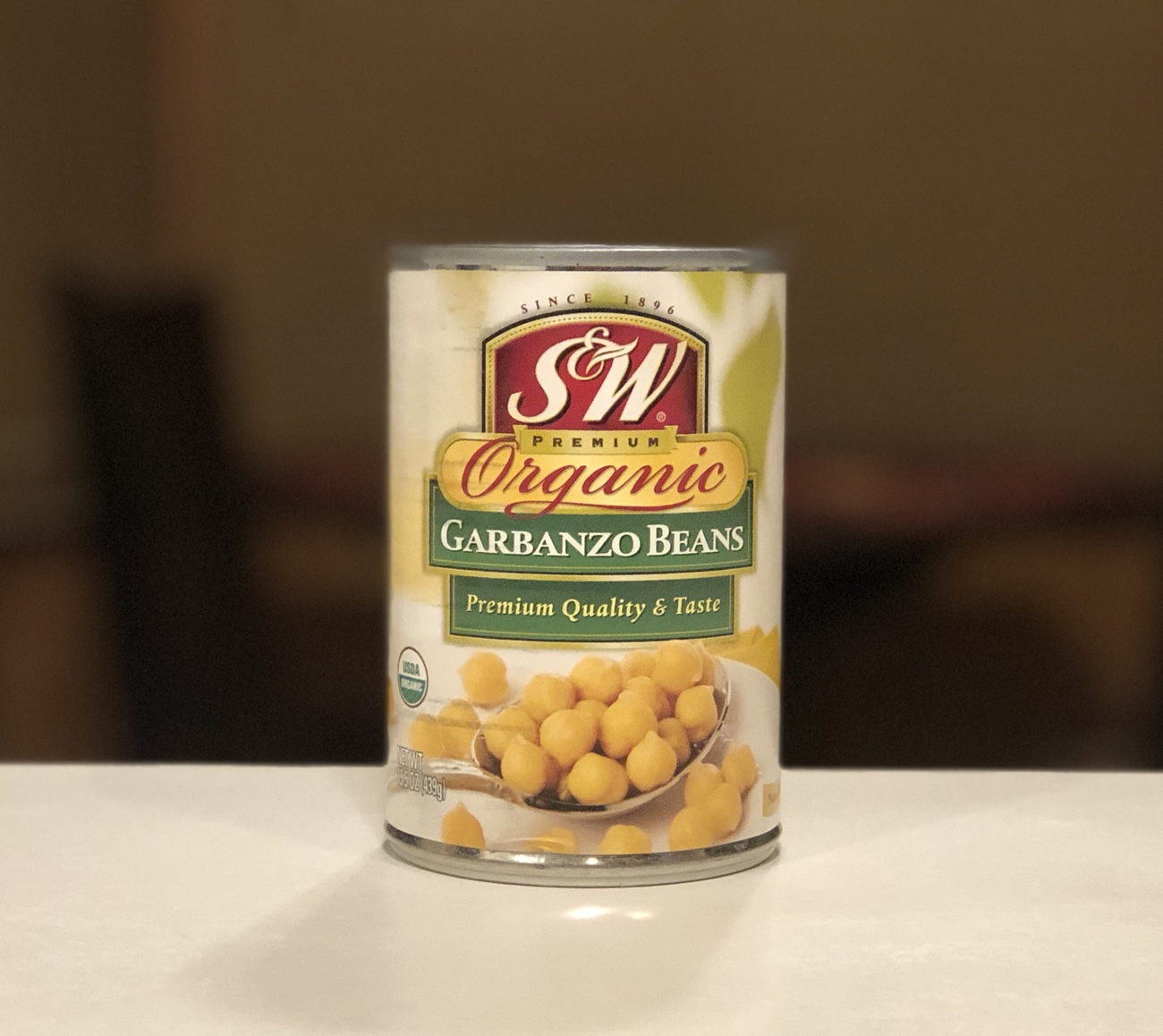 When I made the Vegan Chana Masala, I drained the cans of chick peas and reserved the liquid for projects. I toyed with the idea of making vegan marshmallows, but when I found a vegan sourdough challah recipe, my curiosity was piqued. Vegan challah? And with sourdough starter, rather than baking yeast? Bring it on!
The process begins with a pre-ferment: a mixture of starter, flour, and water the day prior to the bread-making. This sponge sits quietly and sends up the characteristic sourdough bubbles, looking very much like well-fed, growing starter.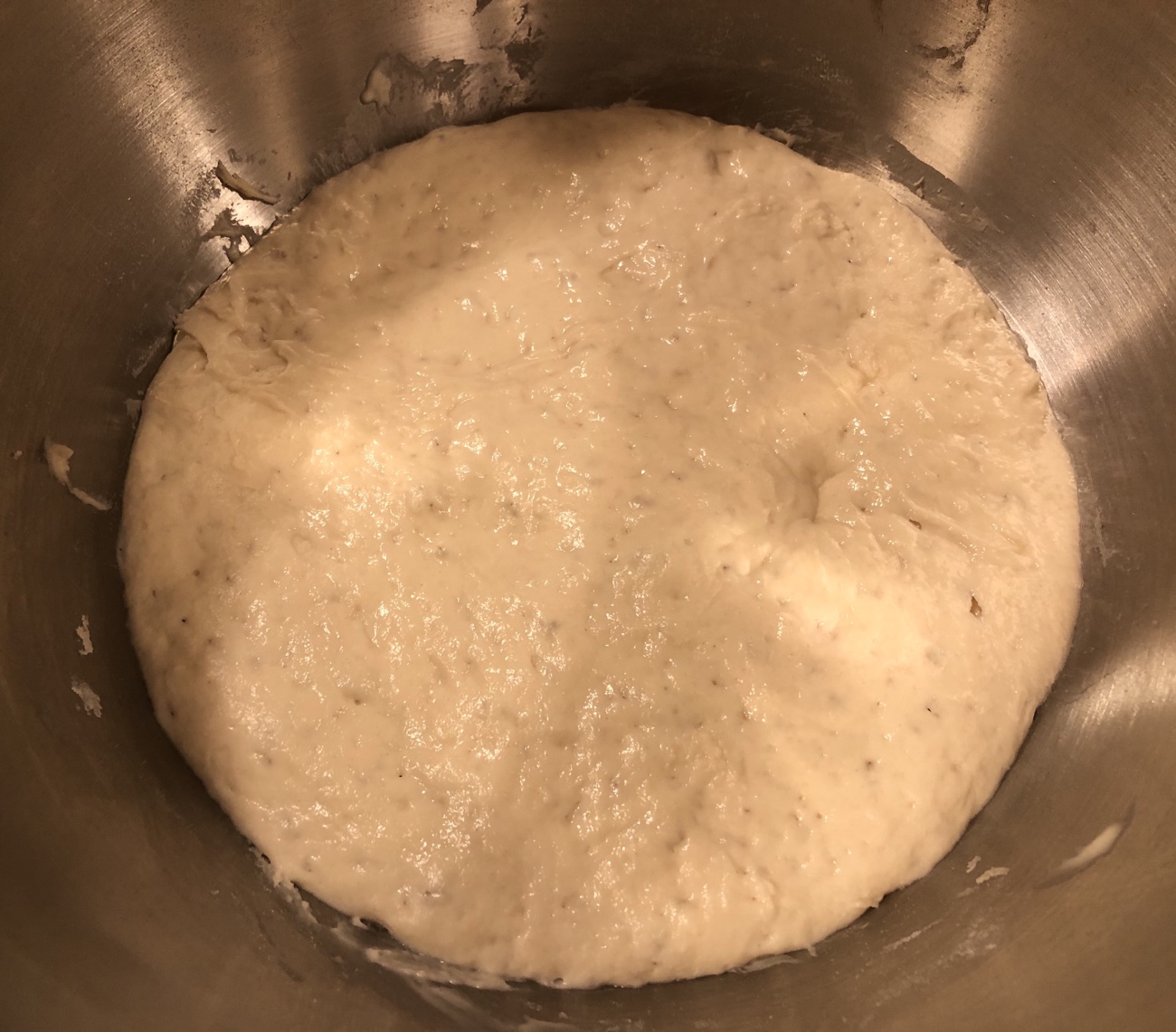 The following day, the dough is made by adding the rest of the flour, aquafaba, maple syrup, and olive oil; kneading; and allowing it to proof.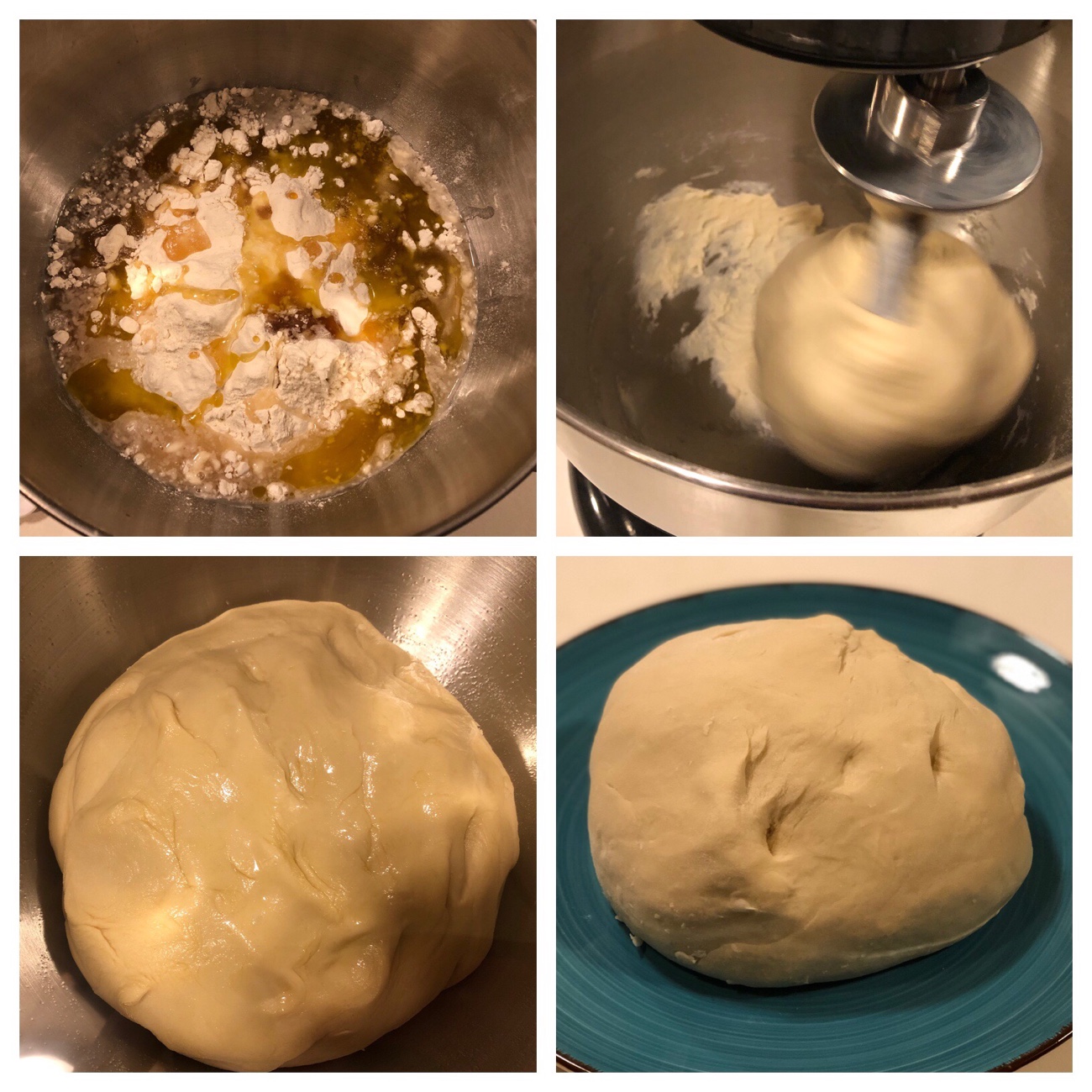 Once it's doubled in size and has been lightly kneaded, it's time for the fun part: braiding! In accordance with our "go big or go home" mantra, we decided to try a six braid design for our inaugural loaf. Tori Avey provides excellent instructions here for how to create various challah shapes, including four and six braid, turban, and linked loops.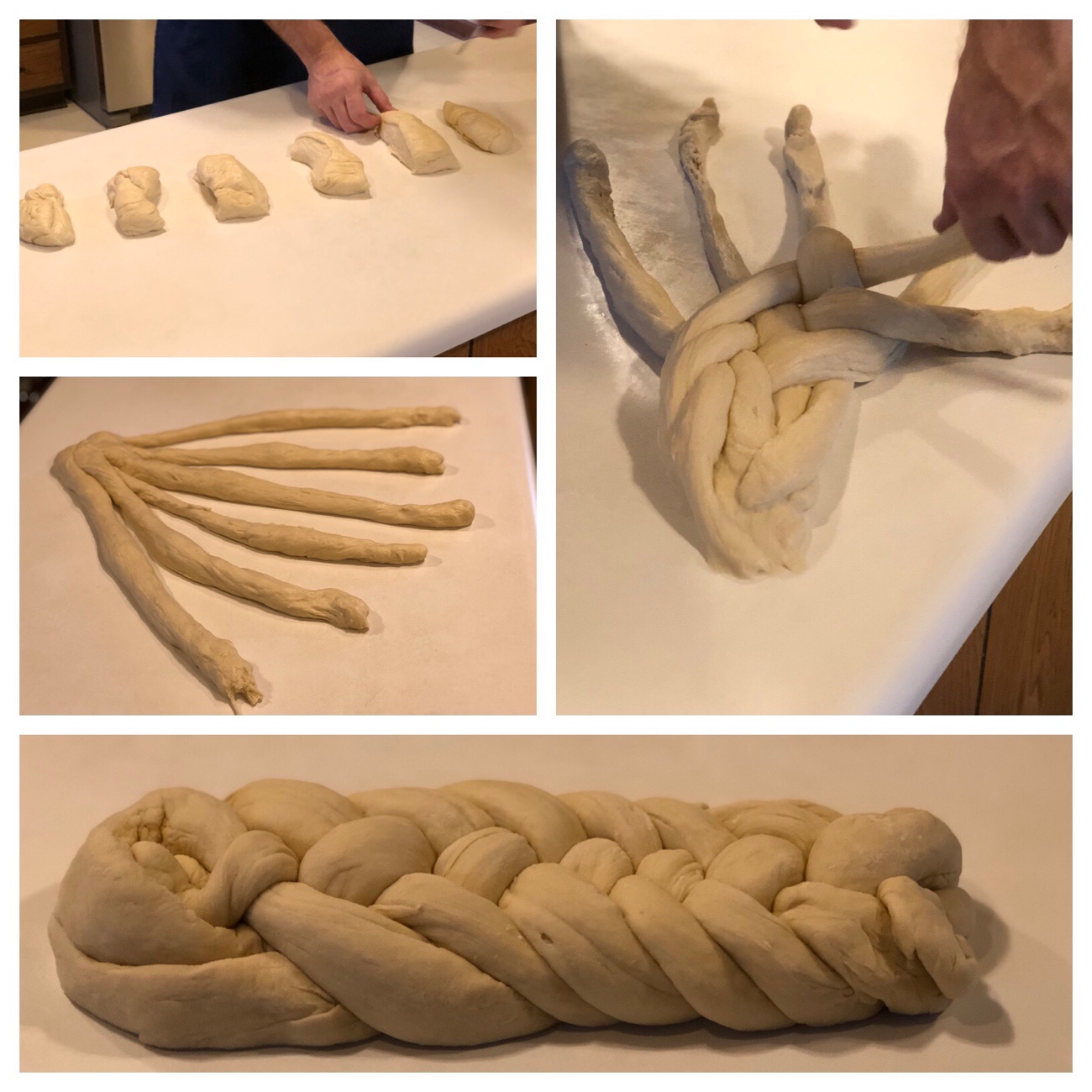 After a couple of attempts, the loaf was braided, brushed with an olive oil-aquafaba-maple syrup wash, and ready for a rise.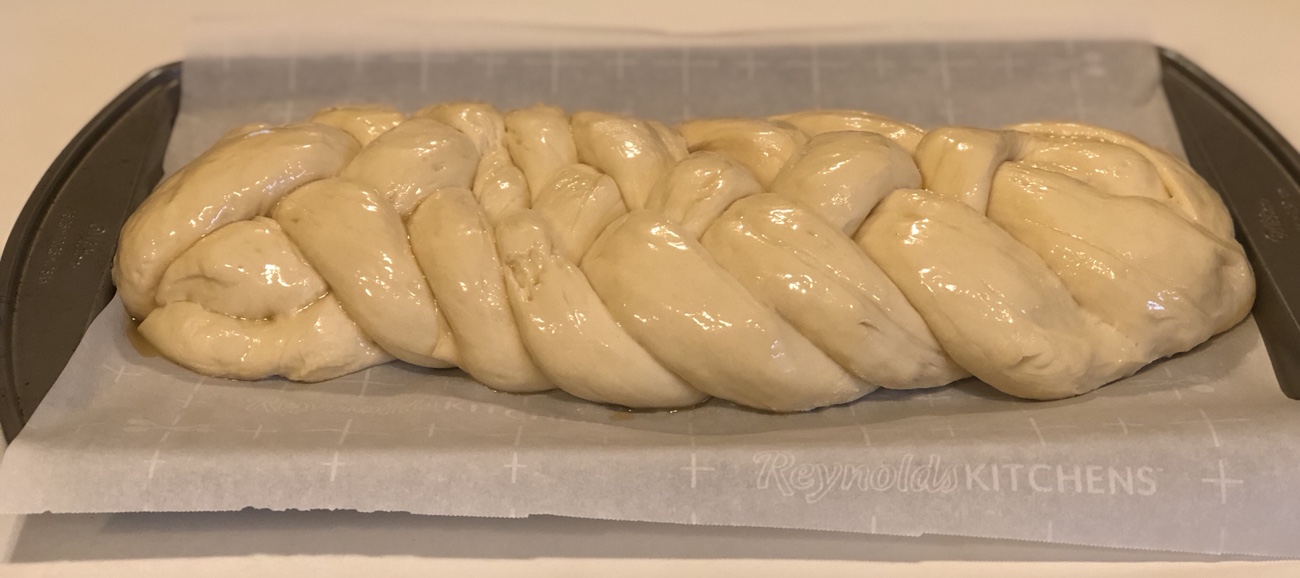 An hour later, it's ready for baking. The wash (two coats) turns it a beautifully golden brown in the oven, and it smells amazing!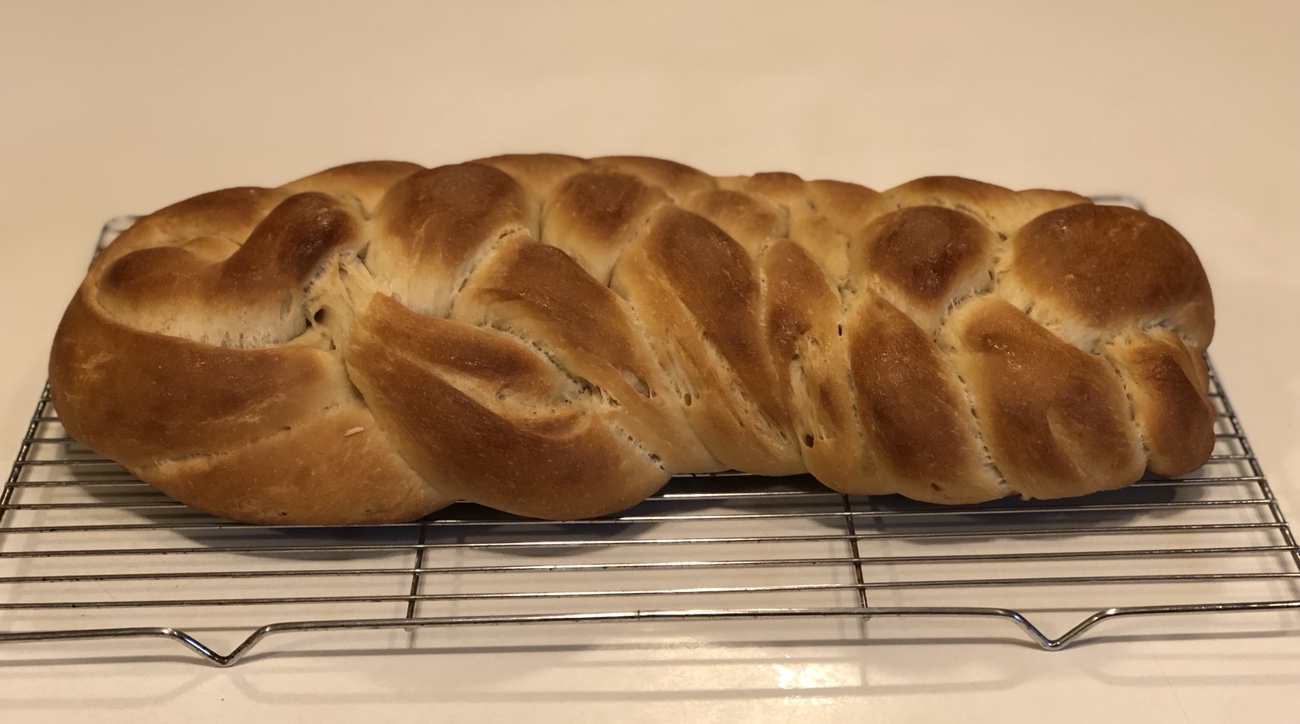 Arguably most impressive, even sans eggs, it has the dense, moist texture of traditional challah. And it makes the best french toast!