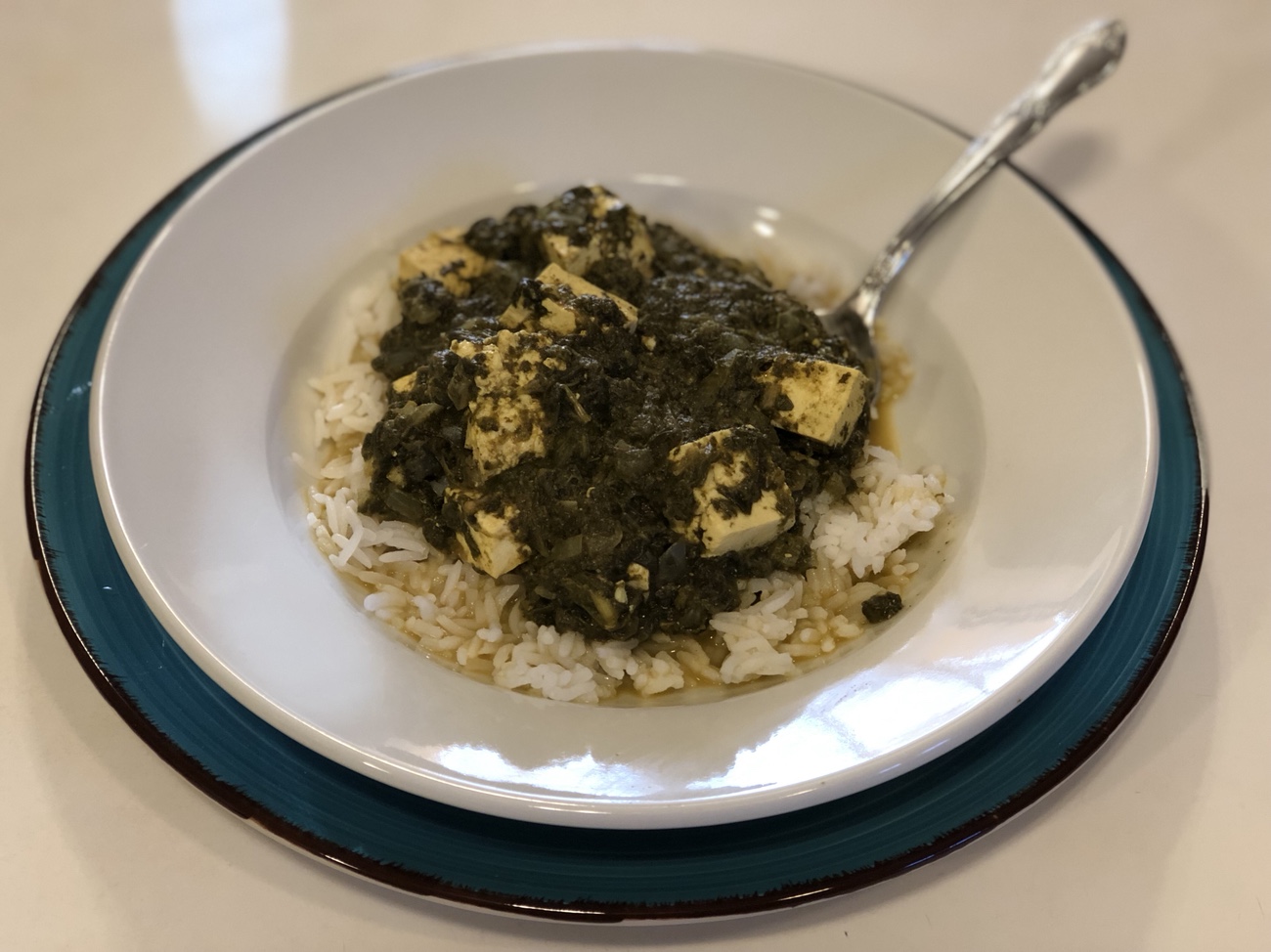 While it's not technically "Slow Cooking Month" anymore, I'm still making delicious meals in my slow cooker and will be for the remainder of the year! This time, I've adapted a stovetop recipe for one of my favorite Indian dishes, Palak Paneer, into a one bowl meal where tofu stands in for the traditional cheese.
This is an easy recipe to make, but you will need a few specific spices, including garam masala, turmeric, and red chili powder (I used cayenne pepper). It also calls for a green chili – I just scooped out some (in-process) fermented jalapeño slices.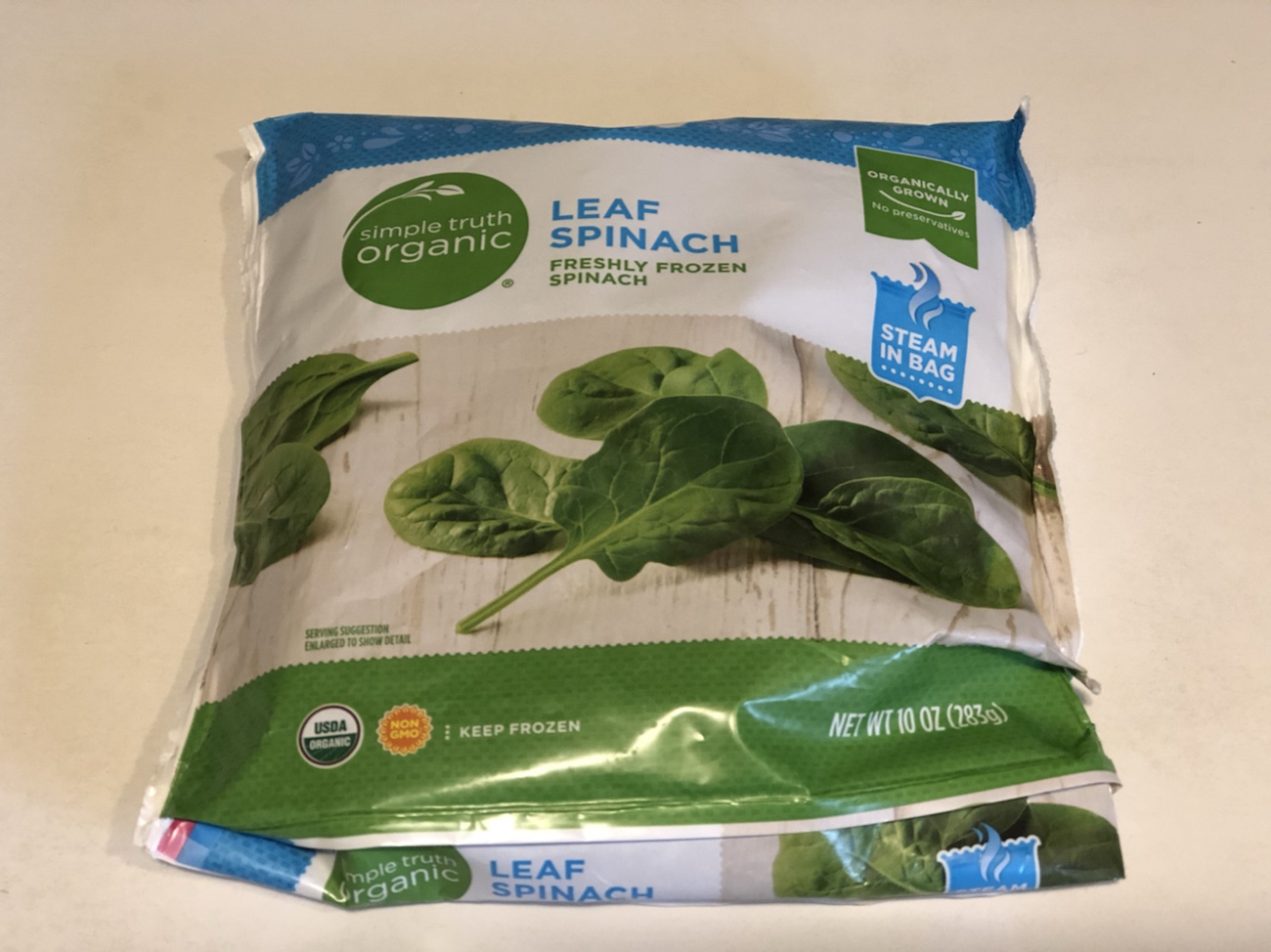 I began by thawing organic frozen spinach and blending it with the jalapeño, ginger, tomato, and garlic. My mini food processor kept spewing spinach juice out on the counter, so I moved the mixture into the blender and, with several stirrings by spoon, was able to get these ingredients to a semblance of purée. Note to self: just get out the big food processor next time.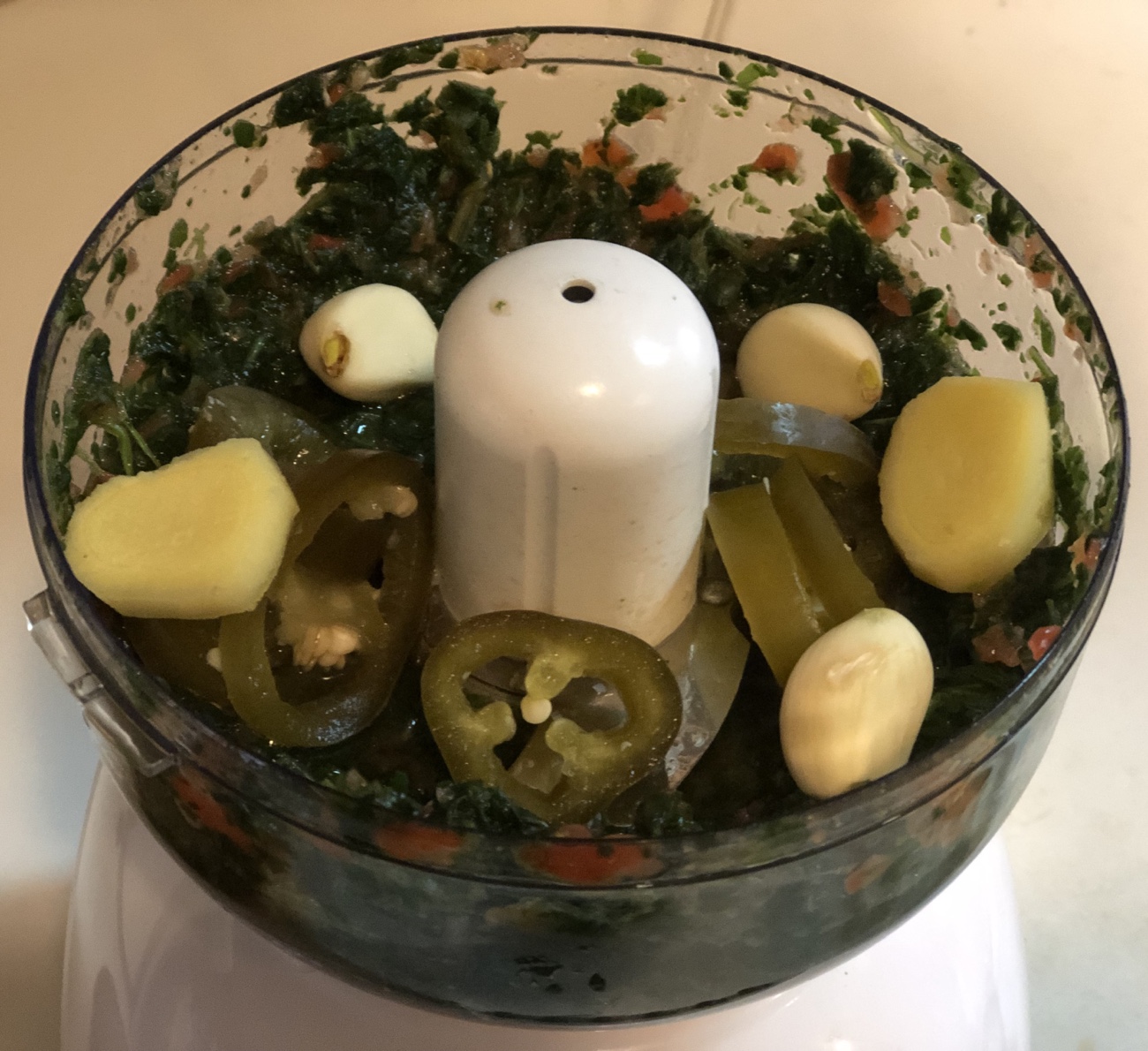 Once blended, the mixture went into the slow cooker on low. Then, I sautéed chopped onions and minced garlic in a skillet until the onions were translucent; once cooked, they were added to the slow cooker crock. I added about 1/2 cup of water and the spices, stirred, and left it to cook for a few hours.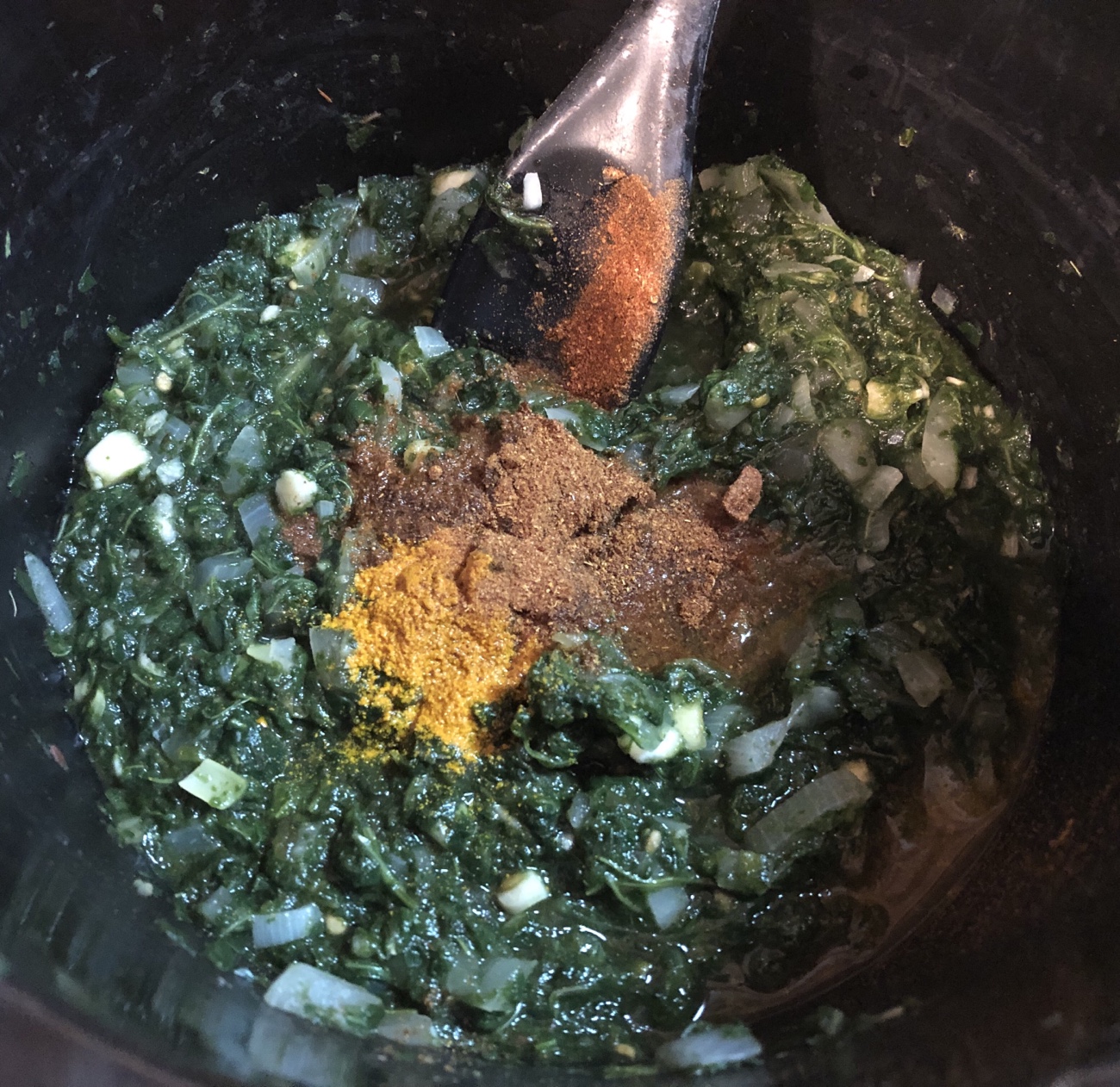 After pressing excess moisture out of a block of firm organic tofu, I cubed it and added it to the pot. A little heavy cream also went in, and the mixture cooked for another couple of hours.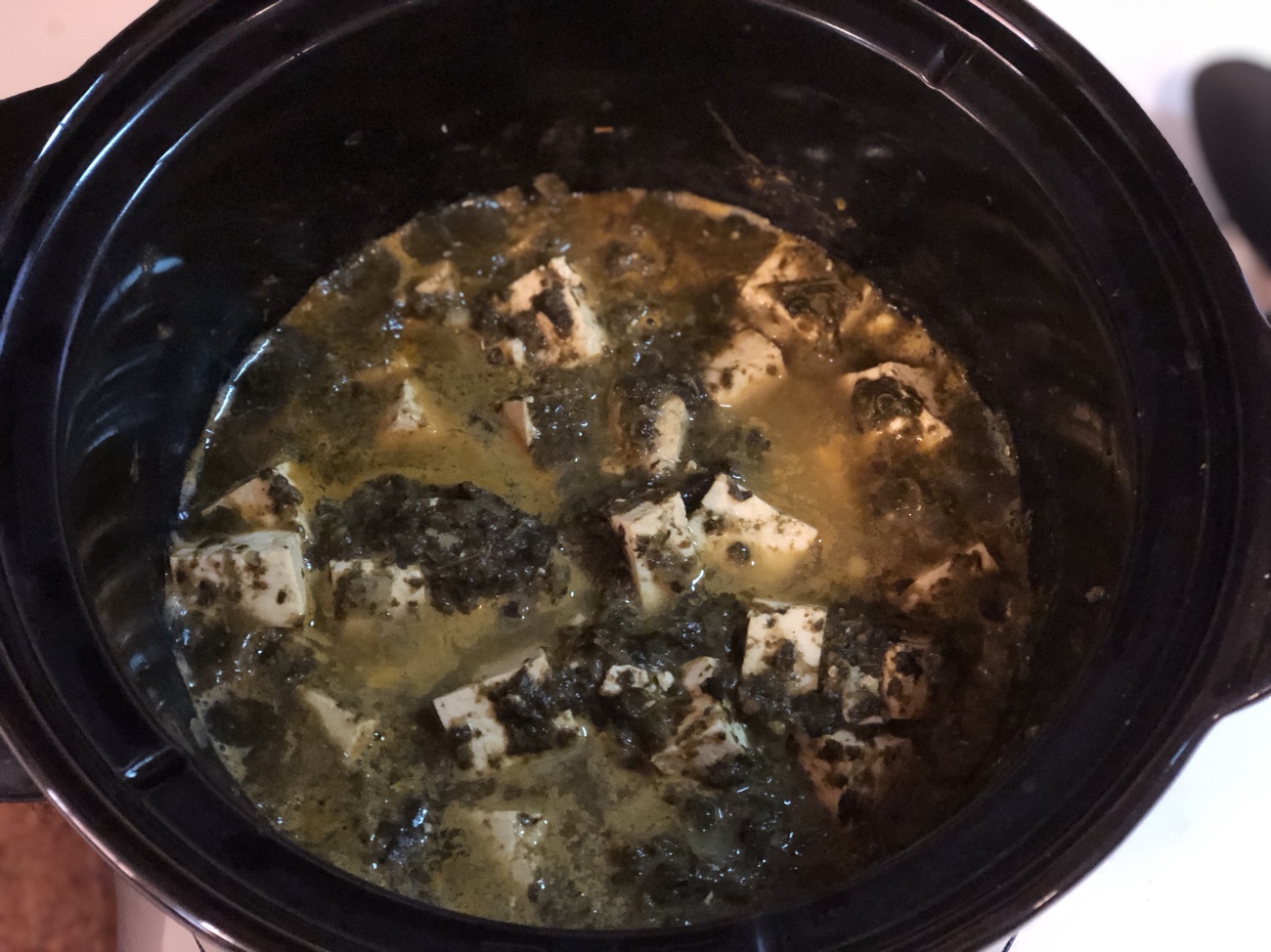 Served on a bed of jasmine rice, this was a flavorful, filling dish. It was a bit more watery than I expected, so I'd reduce the water and increase the heavy cream to at least 1/4 cup the next time I make it; I also just stirred extra cream into the finished dish and it incorporated flawlessly.
This one's a winner: full of bright, complex flavors, with a very nice touch of heat from the cayenne and jalapeño. Like many wonderful Indian dishes, this slow cooker Tofu Palak Paneer is so satisying, you won't even realize that it's meatless…and it pairs perfectly with a glass of homemade pineapple peel wine!