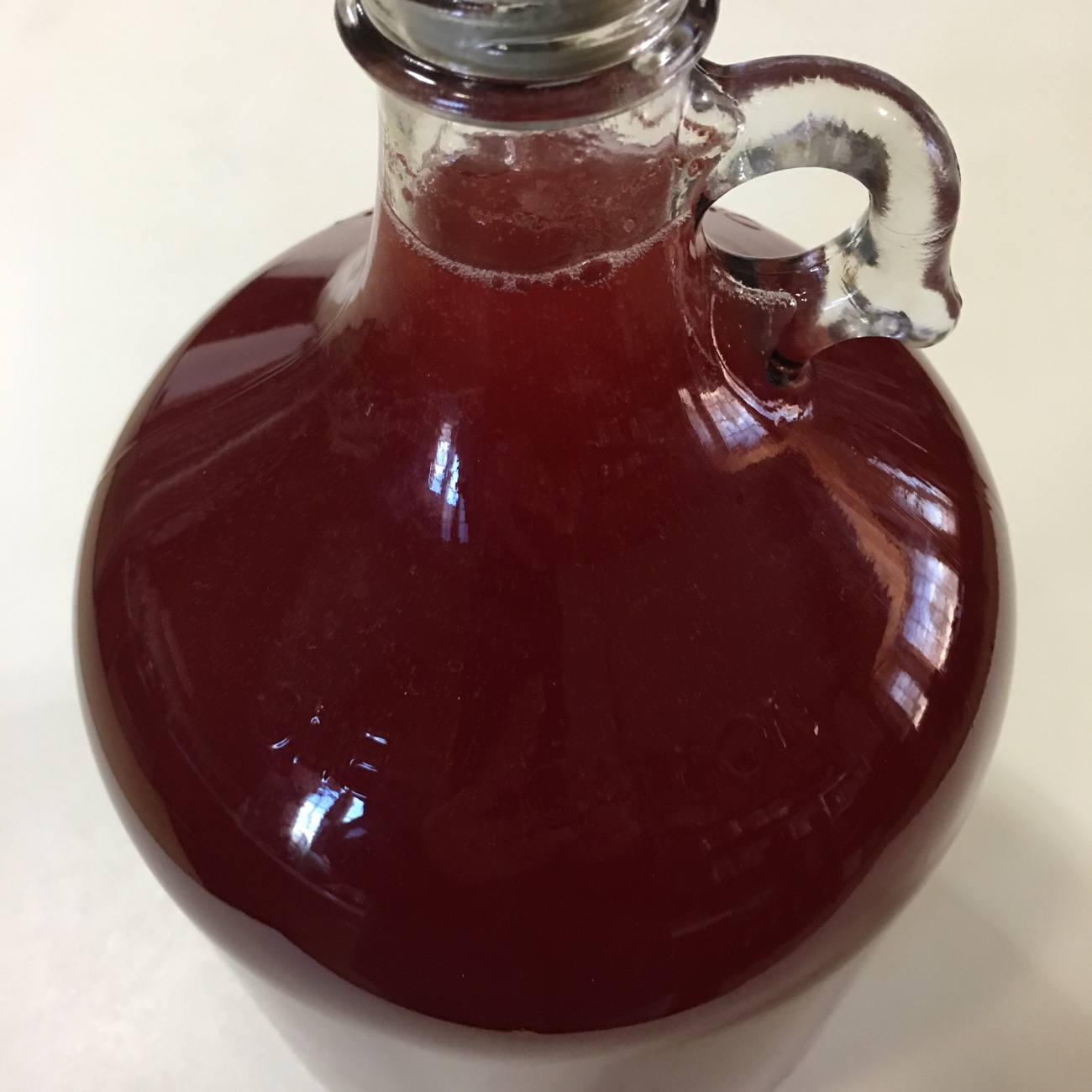 I'm eagerly awaiting the arrival of spring and summer, when foraging finds will become unique and memorable wines. As I've waited, I've had to entertain myself by finding other kinds of wine to make…and you know I have!
Four batches of wine are now in secondary fermentation, as follows: Earl Grey Mango-Passionfruit Kombucha Tea, Pineapple Peel-Strawberry-Blueberry, Strawberry, and Tropical Melange. More detail follows below.
Earl Grey Mango-Passionfruit Kombucha Tea
Kombucha tea wine rocks. I've only used Concord grape juice in it to date, and it's been delightful. This time, I decided to try using some Earl Grey tea to make the base kombucha. If you're a kombucha brewer, you know that the prevailing wisdom is that you shouldn't use it to make the tea medium because the bergamot is unfriendly to the SCOBY and may damage it or thwart fermentation. I figured this would be an interesting experiment, so I forged ahead with making the "high yeast" kombucha tea base from the loose Earl Grey. After ten days, the tea barely smelled fermented, which is very unusual, leading me to conclude that the bergamot oil in the tea does seem to inhibit fermentation; however, since there was no mold present, I proceeded to the next steps in the winemaking, adding the remaining ingredients (using mango-passionfruit juice) and wine yeast. I also noted that there was no new SCOBY formation in the base tea (also unusual). The wine had an active fermentation in primary, and has now been moved to the secondary fermentor.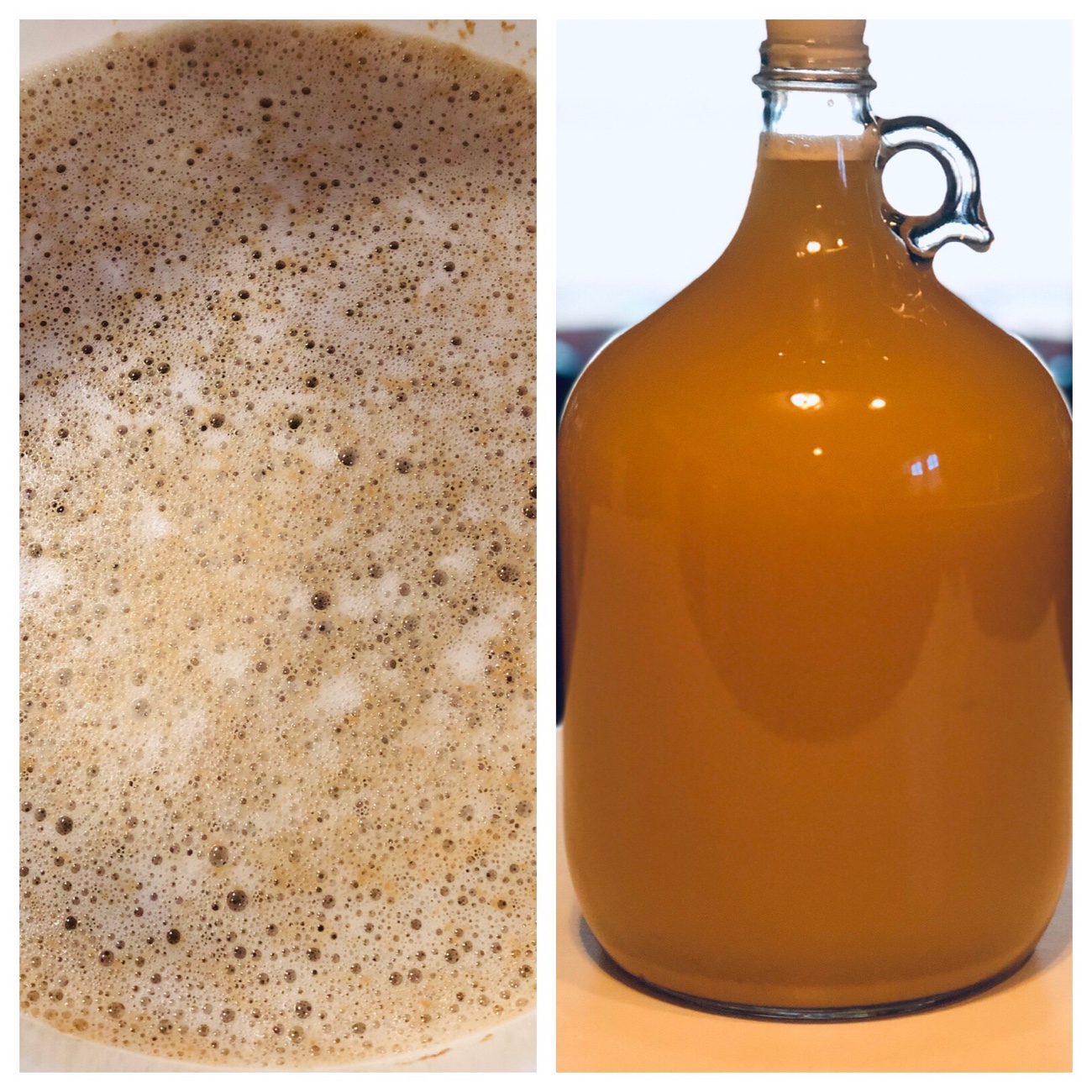 Strawberry
I used Raymond Massaccesi's recipe from the Winemaker's Recipe Handbook to make this one. Since my bag of frozen berries was a 4 pound bag and the recipe only calls for 3.5 pounds, I had some left over – perfect for making another batch of wine! This one had an initially slow start to the ferment, so I boosted the wine yeast with a little lemon balm wine slurry and it picked up. I think the subtle lemon balm flavor will complement the strawberry nicely, too.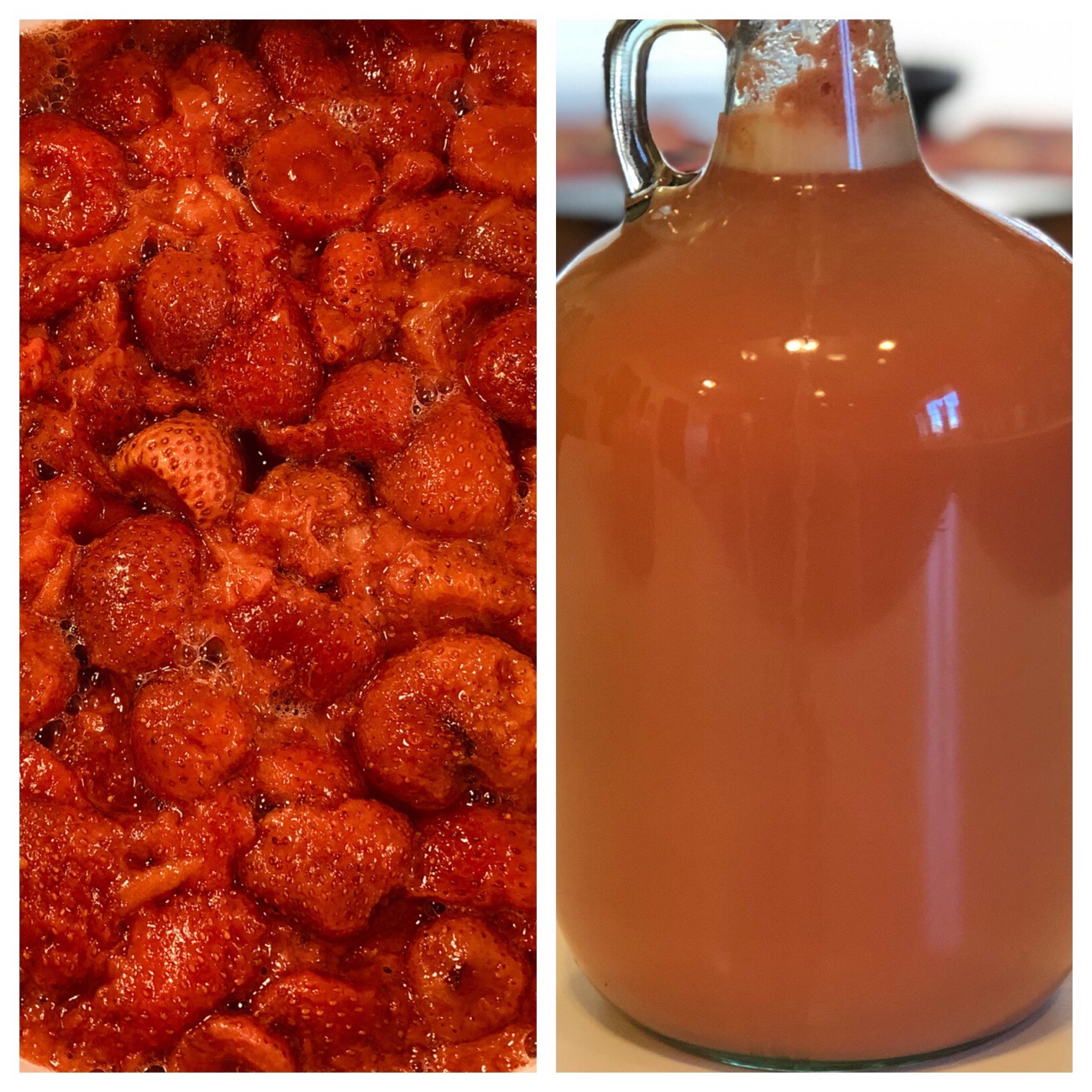 Pineapple Peel-Strawberry-Blueberry
This was an amalgamation of my Pineapple Peel wine recipe and recipes for strawberry and blueberry wines. It used one frozen pineapple peel/core, along with the leftover half pound of frozen strawberries and about 3 ounces of orphan blueberries I found in the freezer. This one had a very active ferment from the start, with lots of foam. It smells fruity and I think it's going to be very tasty!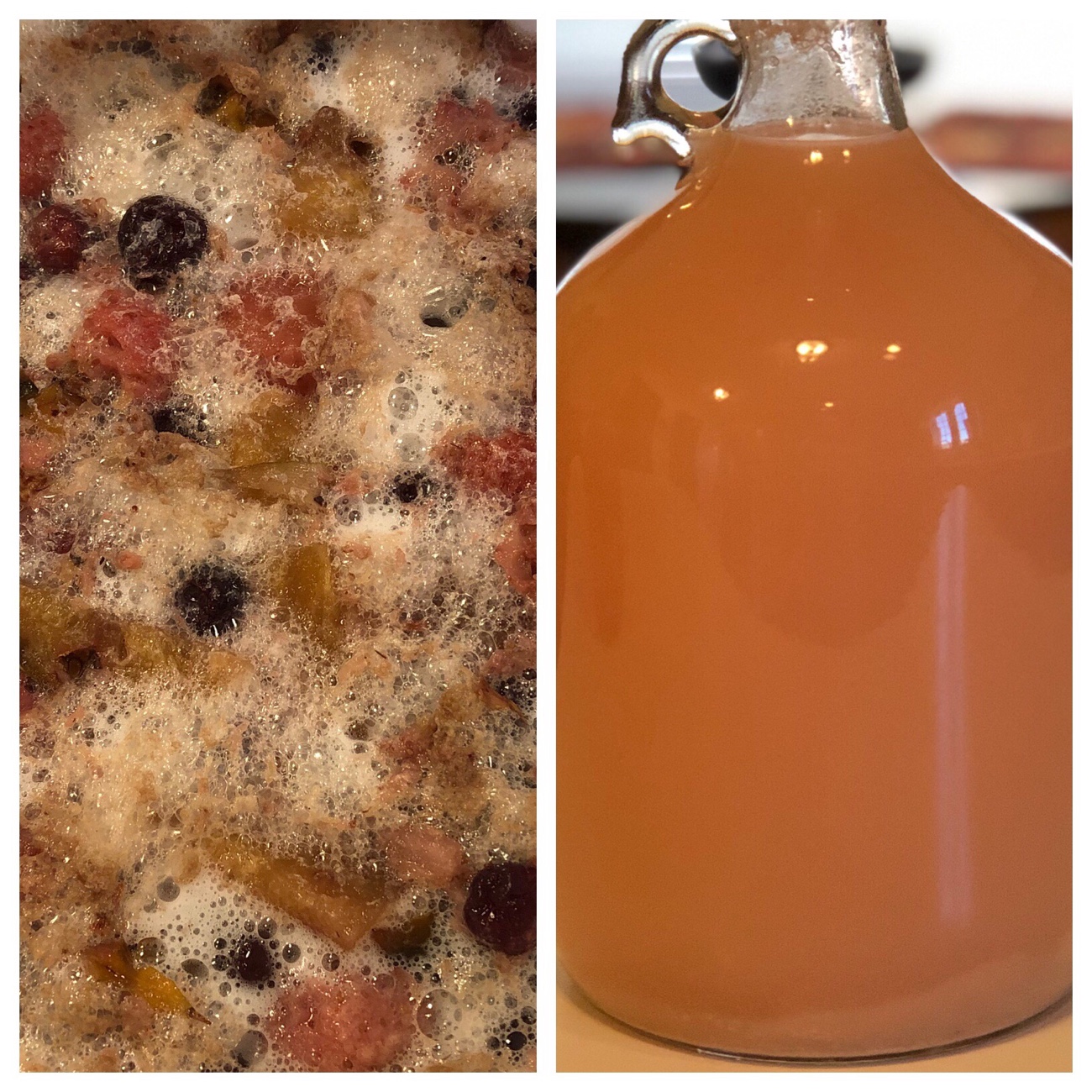 Tropical Mélange
With about 24 ounces of leftover mango-passionfruit juice left in the refrigerator, I wanted to use it up before it began to grow things in the bottle, so I started a batch of wine with the juice and added a can of tropical fruit cocktail for added flavor and sugars.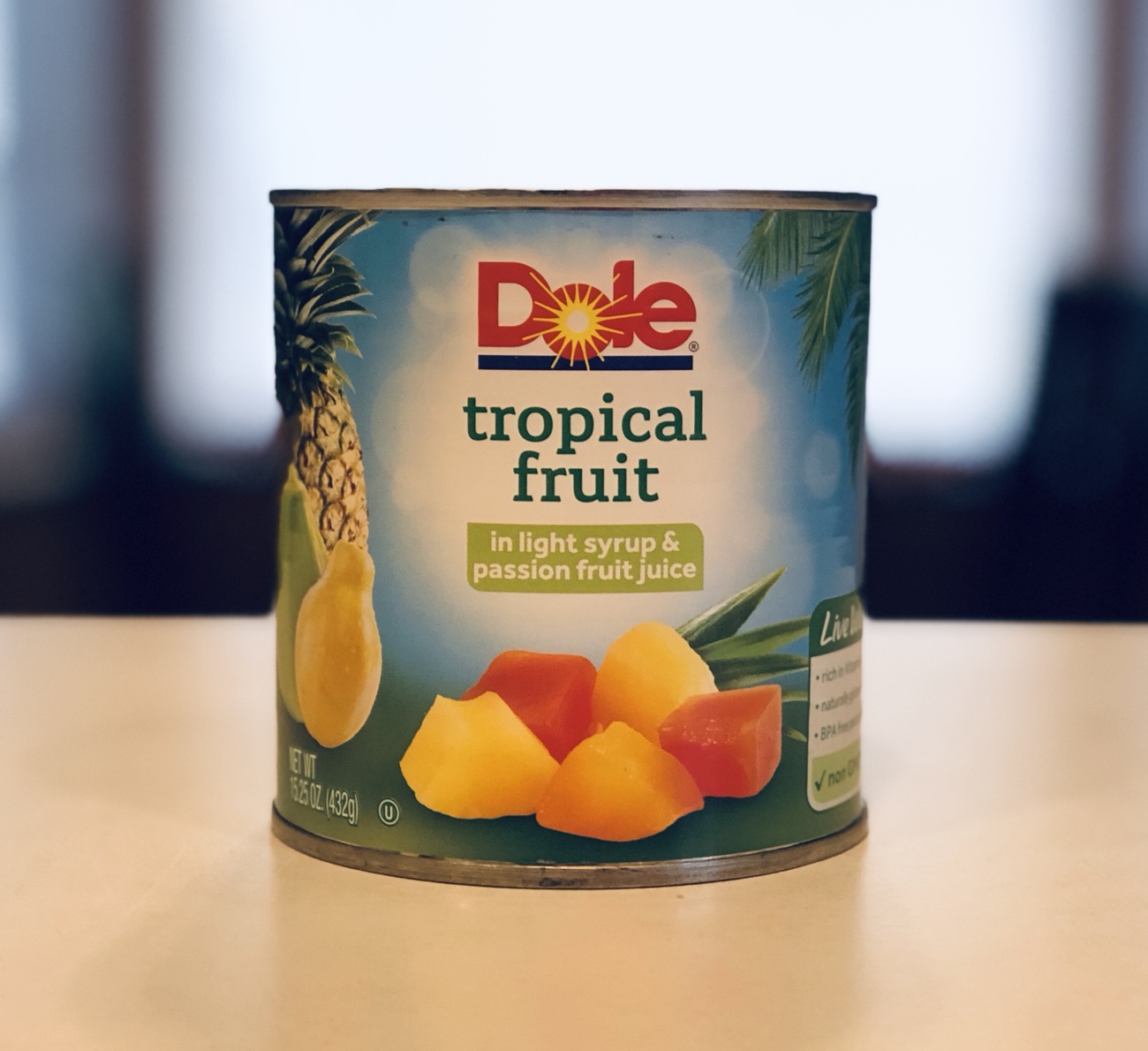 The fruit cocktail contains papaya, pineapple, and passionfruit juice, so it should meld very well with the mango-passionfruit base. Fermentation is good. I'm really looking forward to trying this one, too.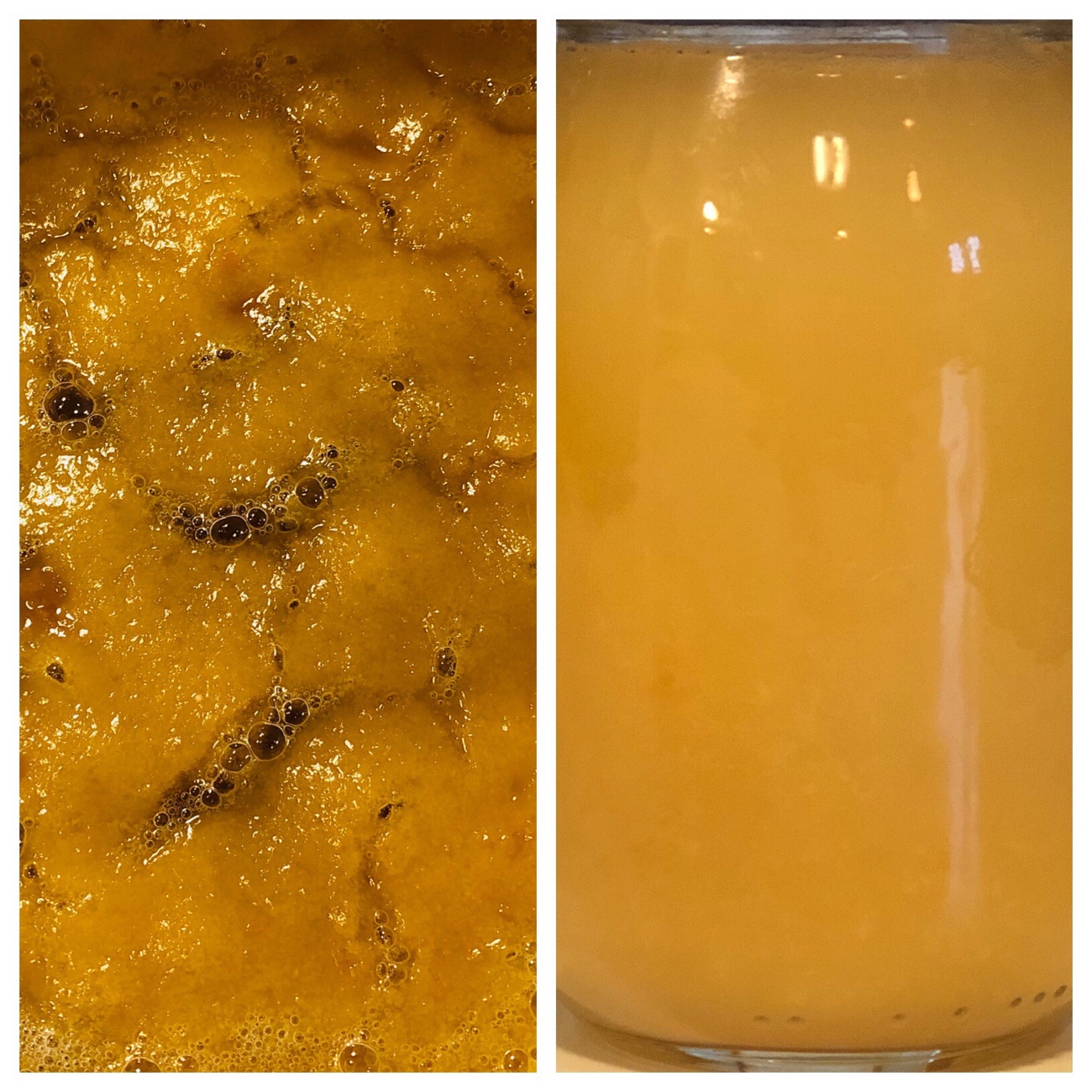 Are you interested in trying your hand at making homemade wine? It's easy, economical, and rewarding. Check out this post for more information on how to get started!