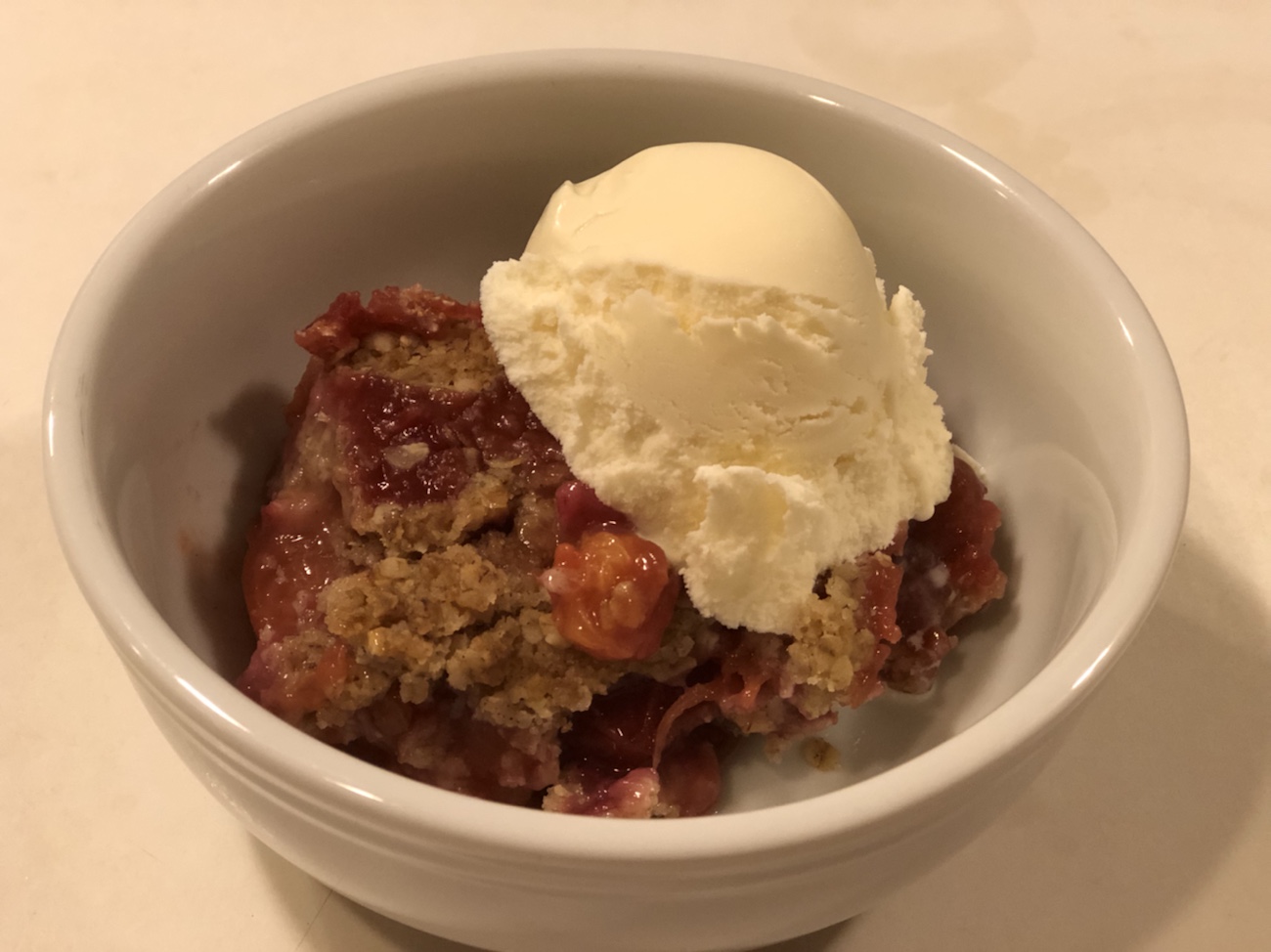 With a box of very ripe peaches, one of my favorite (and so easy to make!) desserts was on my mind from the moment I spied that basket at the farm stand: peach crisp.
Eating a tree-ripened peach is an experience next to which the typical store peach pales; it retains sun-kissed flavor, deep, sweet, and luscious. The fragrance heralds the ripeness of the fruit, reminiscent of hot summer days and picnics in the shade.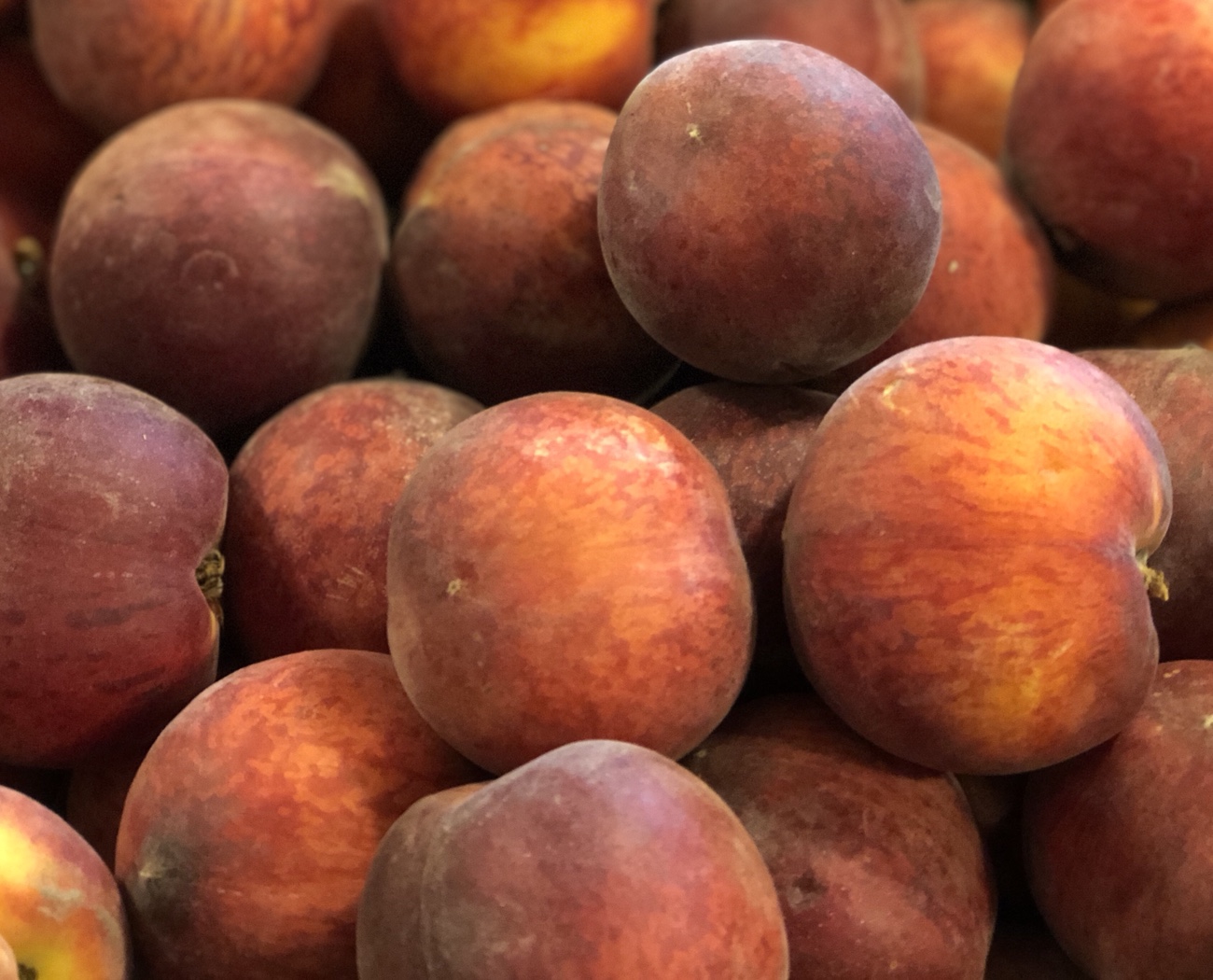 This crisp consists of two parts: the topping and the fruit filling. For the topping, butter is cut into the flour, oats, sugar, and spices. We cut the sugar called for in half, and it was plenty sweet; I also added some psyllium husk for fiber, and it was undetectable.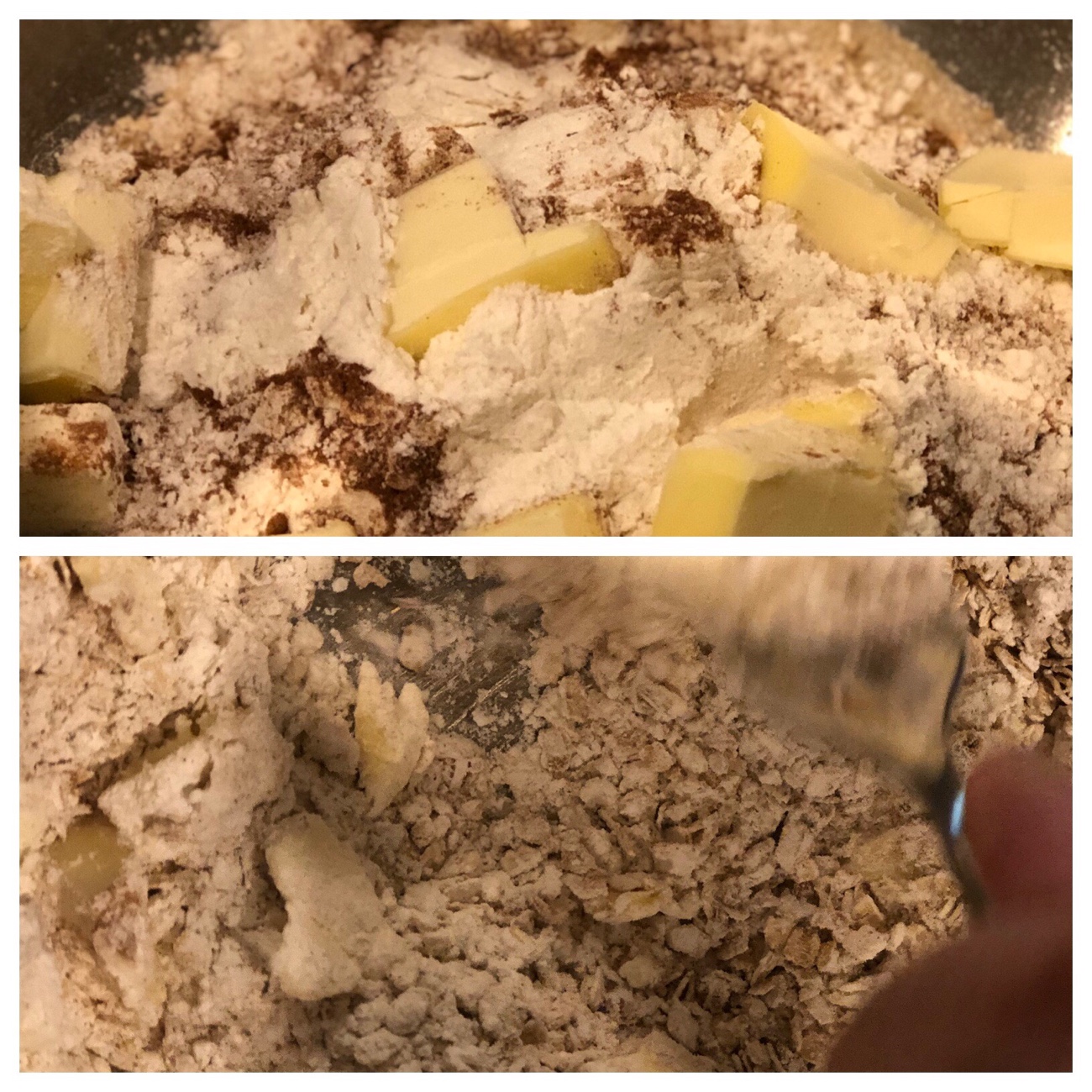 The filling consists of sliced peaches, lemon juice, spices, vanilla, salt, and cornstarch, mixed together and spread into an 8×8 baking dish (that I greased with coconut oil to make removal easier).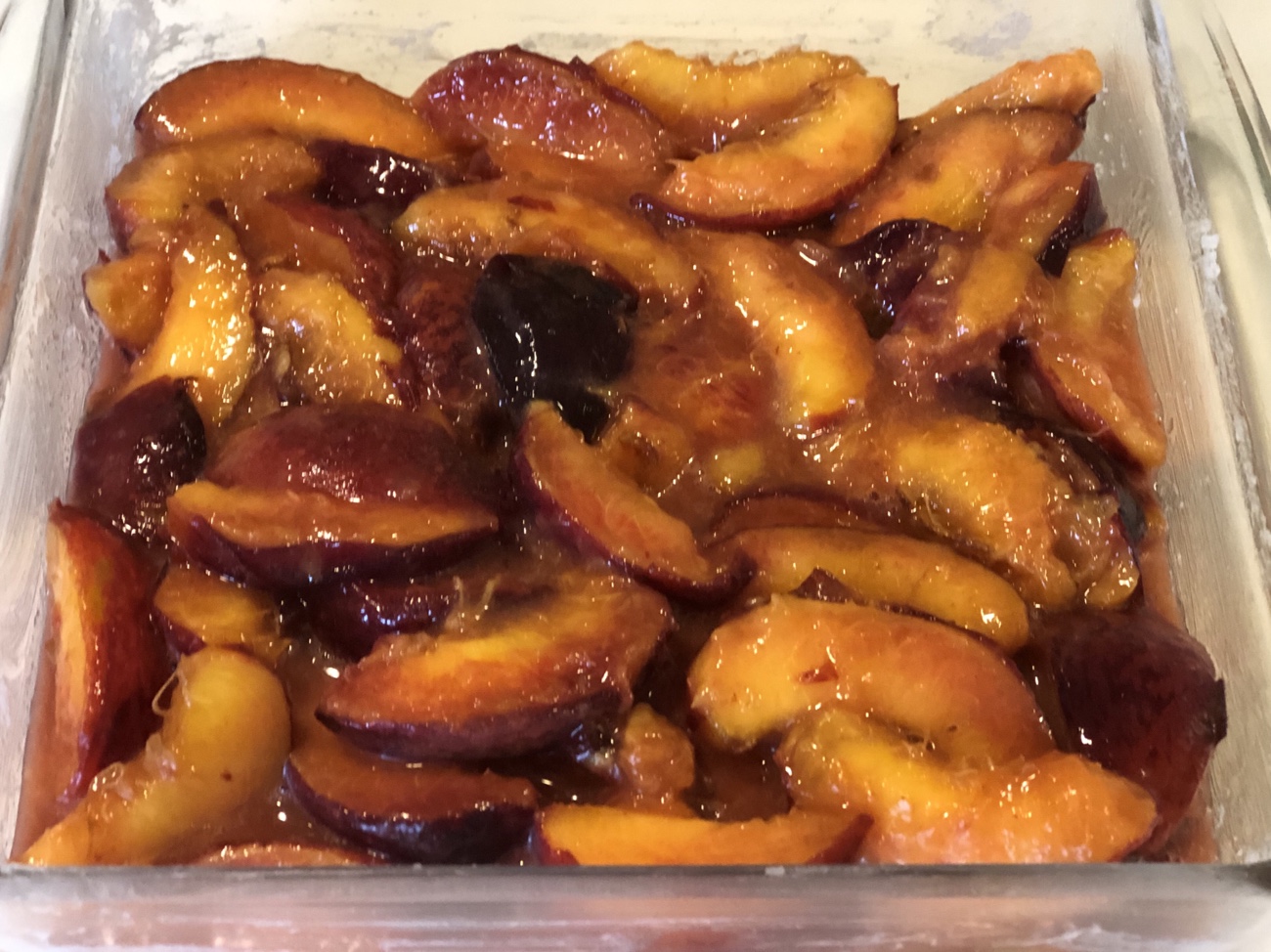 The topping is sprinkled evenly over the filling, the dish is baked for about 20 minutes, then it's done.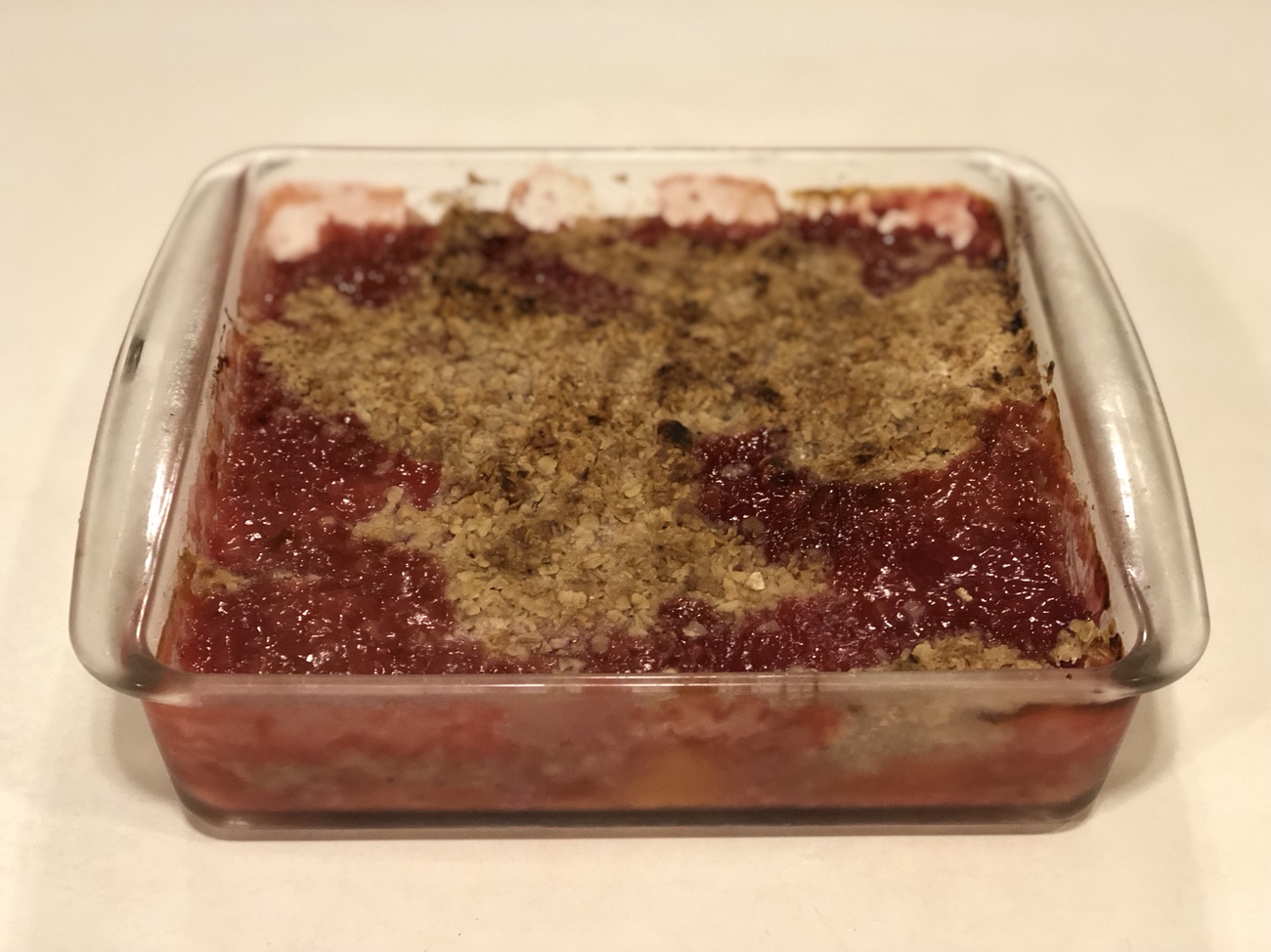 It can be enjoyed warm or cool, and some Häagen-Dazs Vanilla Ice Cream complements it nicely. Check out these ingredients, too: cream, skim milk, cane sugar, egg yolks, vanilla extract. No carrageenan or other undesirable ingredients, also non-GMO. And I don't get paid for saying this – I just like clean, unadulterated ice cream.
So if you see some tree-ripened peaches for sale, snag them and make some incredibly easy peach crisp. It's summer in a bowl!