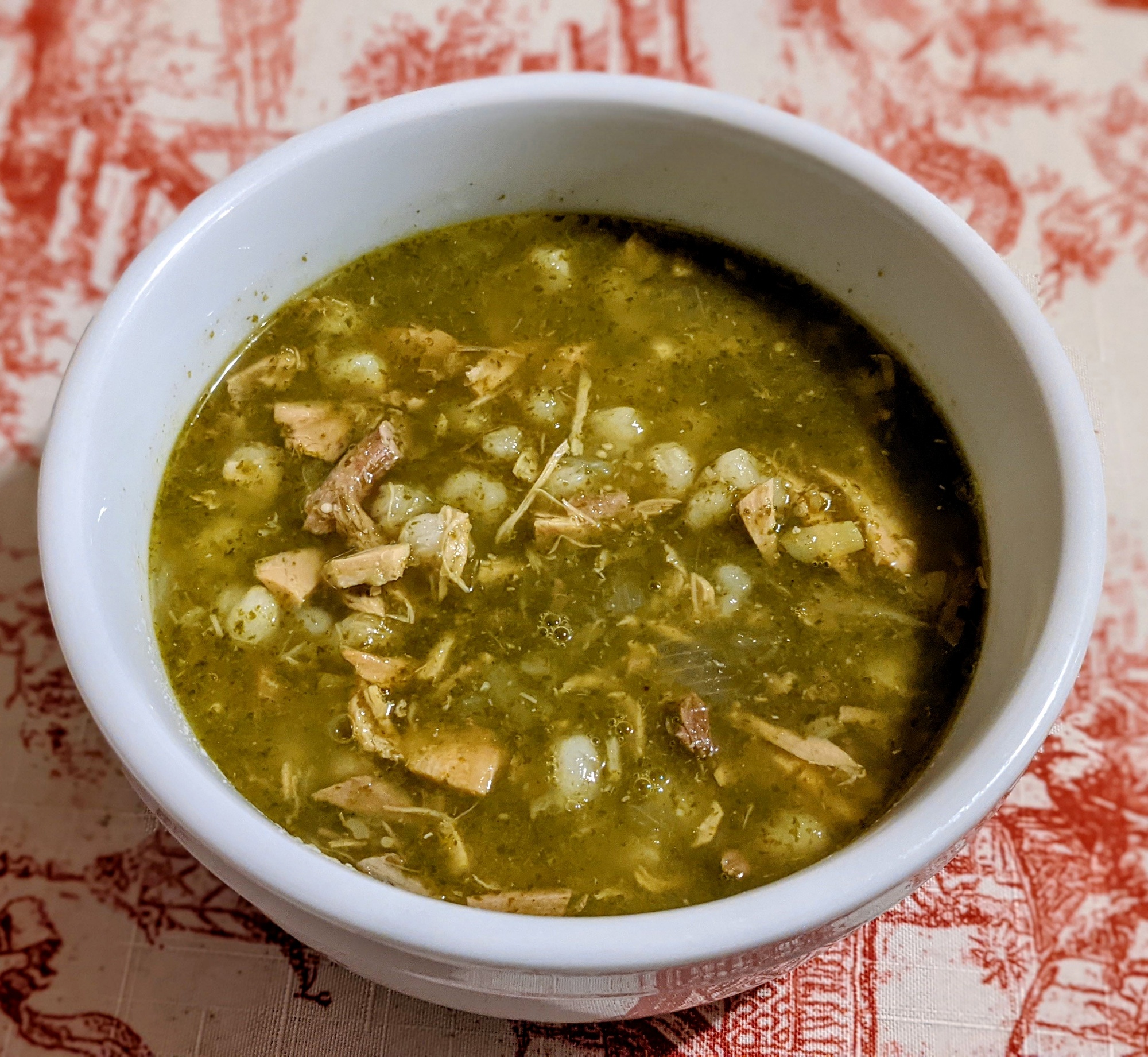 For us, the arrival of winter means hearty, warming soups…and with the Instant Pot's help, they don't require much advance planning or cooking time. This time, farm-raised chicken, fresh tomatillos, homemade bone broth, and hominy combine to make a delicious soup.
The recipe starts by making salsa verde: blending cilantro, chili peppers, garlic, and lime. My local grocery store didn't have any poblano peppers in stock, so I used 1.5 jalapeños, instead (making it quite spicy).
While it's possible to sub green tomatoes or premade salsa verde, I think the fresh tomatillos (I was surprised the local grocery store had them in stock) really punch the flavor up.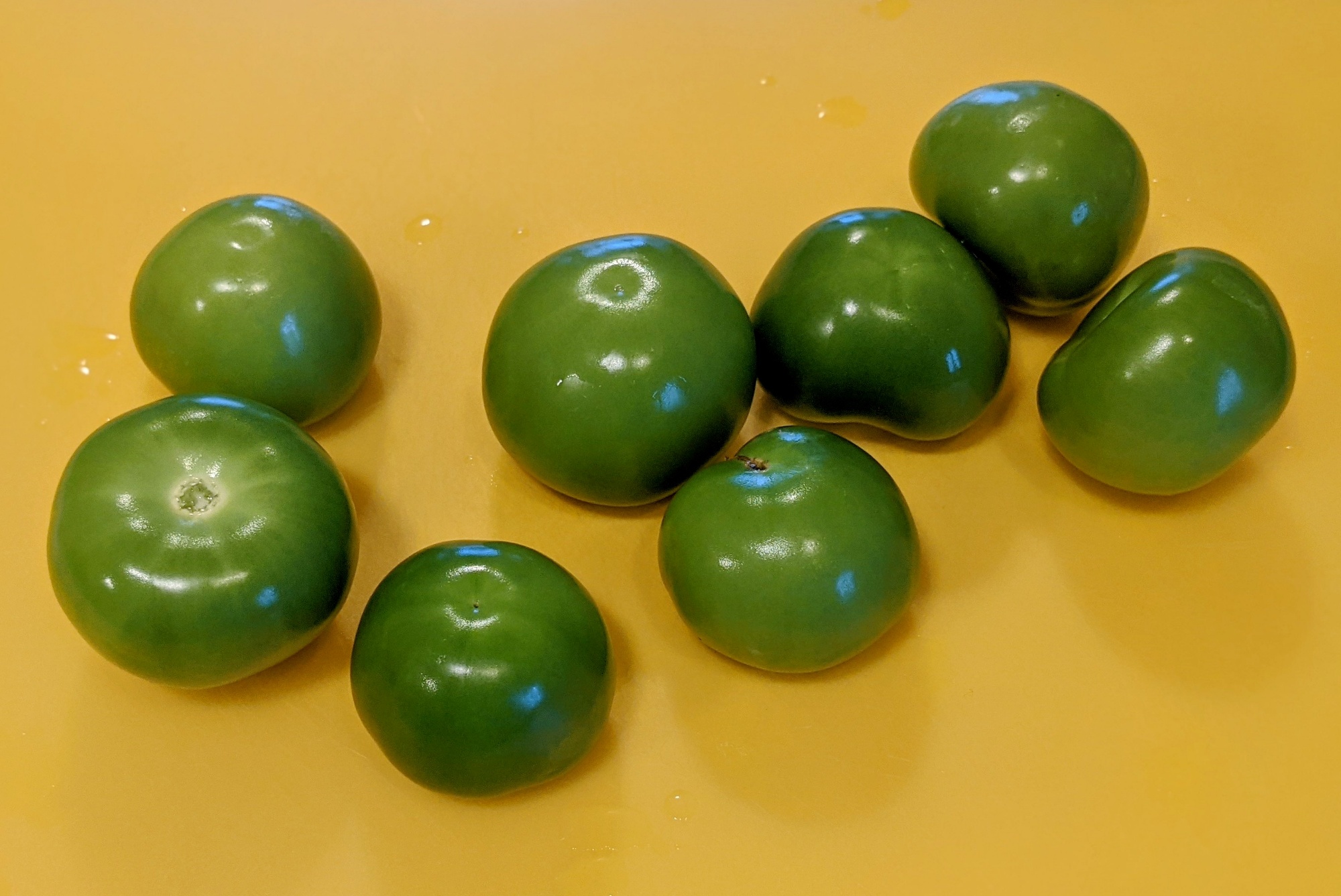 In the Instant Pot, I sautéed chopped onion and spices in oil, then added the cubed cooked chicken. I added the remaining ingredients and set the IP on Manual for 20 minutes.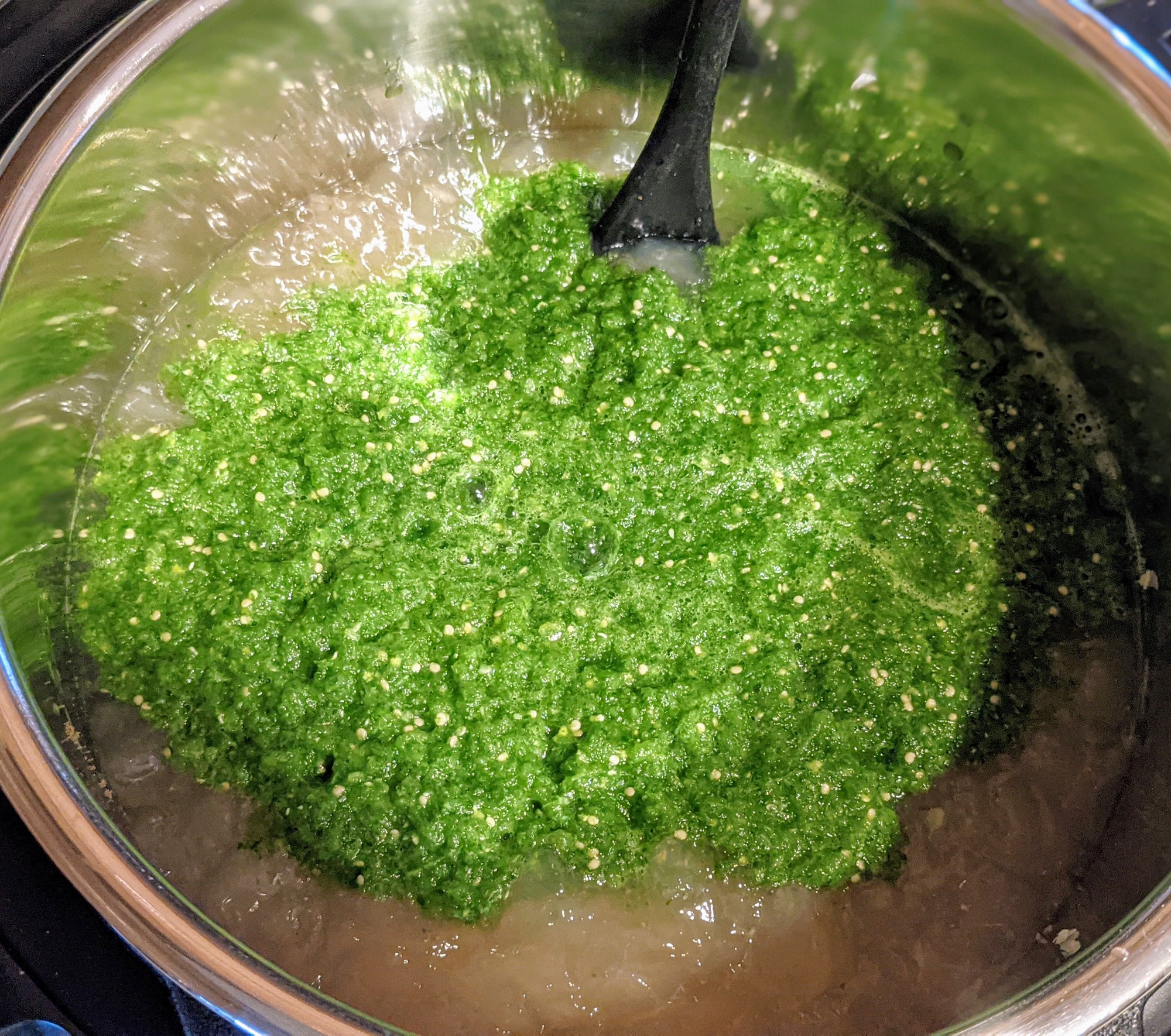 Since I don't keep Mexican oregano on hand, I just used "standard" oregano and the soup still came out great; in the future, however, I'll try to find Mexican oregano or a more similar substitute. Why? Because Mexican oregano apparently has a very different flavor profile. Read more here.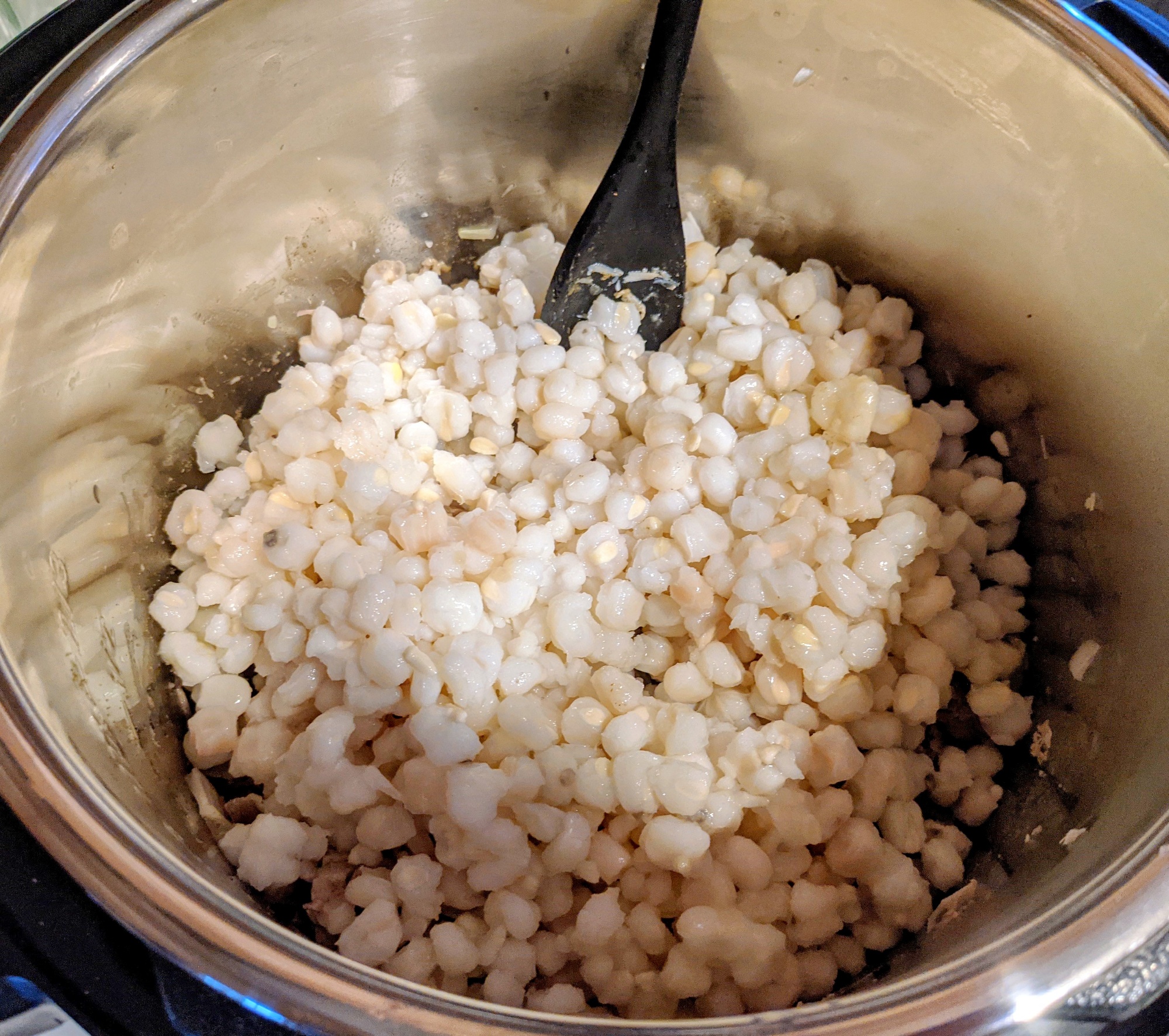 My recipe "hacks":
Subbed cubed cooked chicken
Used homemade bone broth
Added half an extra jalapeño for the poblano
Used regular oregano instead of Mexican oregano
Allowed natural release (NR) after cooking cycle completed
Low carb suggestion: while I haven't yet tried it, I think subbing precooked, chopped cauliflower florets (in the same quantity) for the hominy would work well. The hominy itself doesn't have a pronounced flavor, and small florets would be texturally similar. Let me know if you do try it…and I'll update this post when I do, too.
Spice up a chilly winter's day with the bright flavors of Chicken Posole Verde soup…and enjoy its slow-cooked flavor in a fraction of the time!