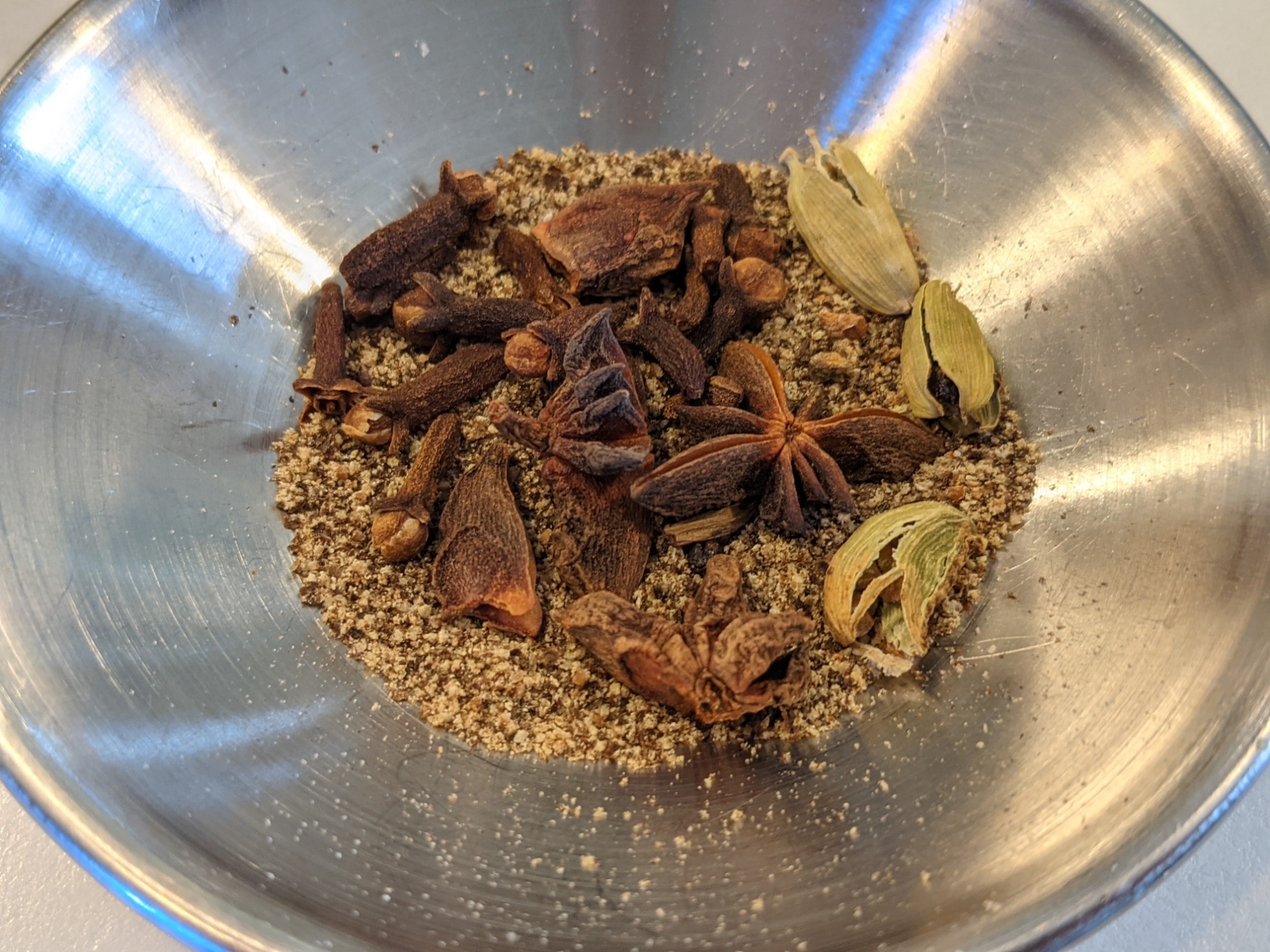 Spring is in the air and in a few months, I'll have the bounty of the land available to forage and create wildcrafted wines. Huzzah! Until then, though, there are delightful wines to be made from other ingredients, like chai tea.
Does it sound strange to make wine from tea? It's really not, and the wines produced from tea can be very tasty. A bonus to tea-based wine is that most of the ingredients may already be in your pantry. For this batch, I used a couple of Irish Breakfast tea bags (because that's what I keep on hand) and spices that were already in the cupboard.
The wine starts by creating an infusion of the spices (steeping them in almost-boiling water).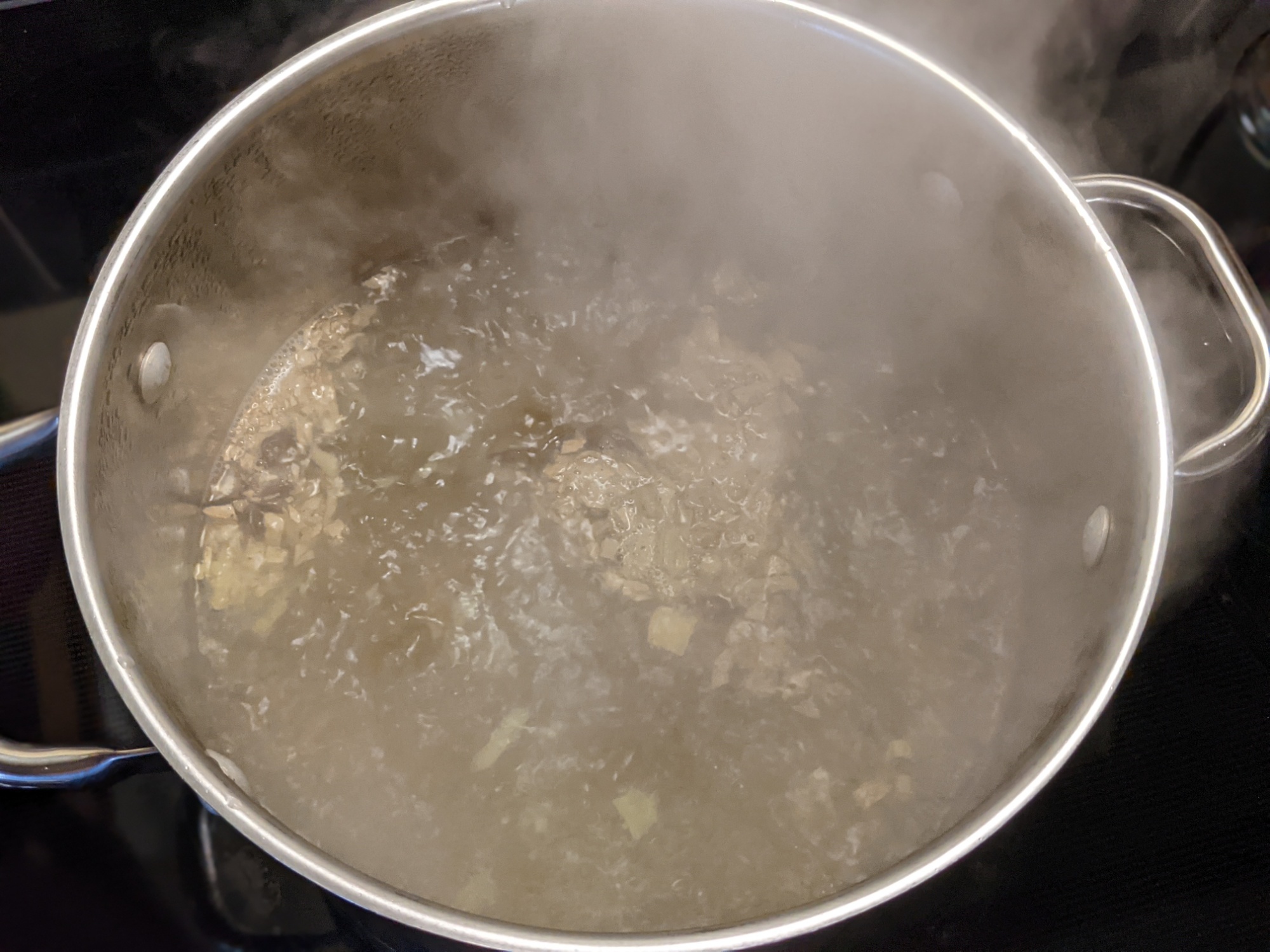 Along with the chopped ginger…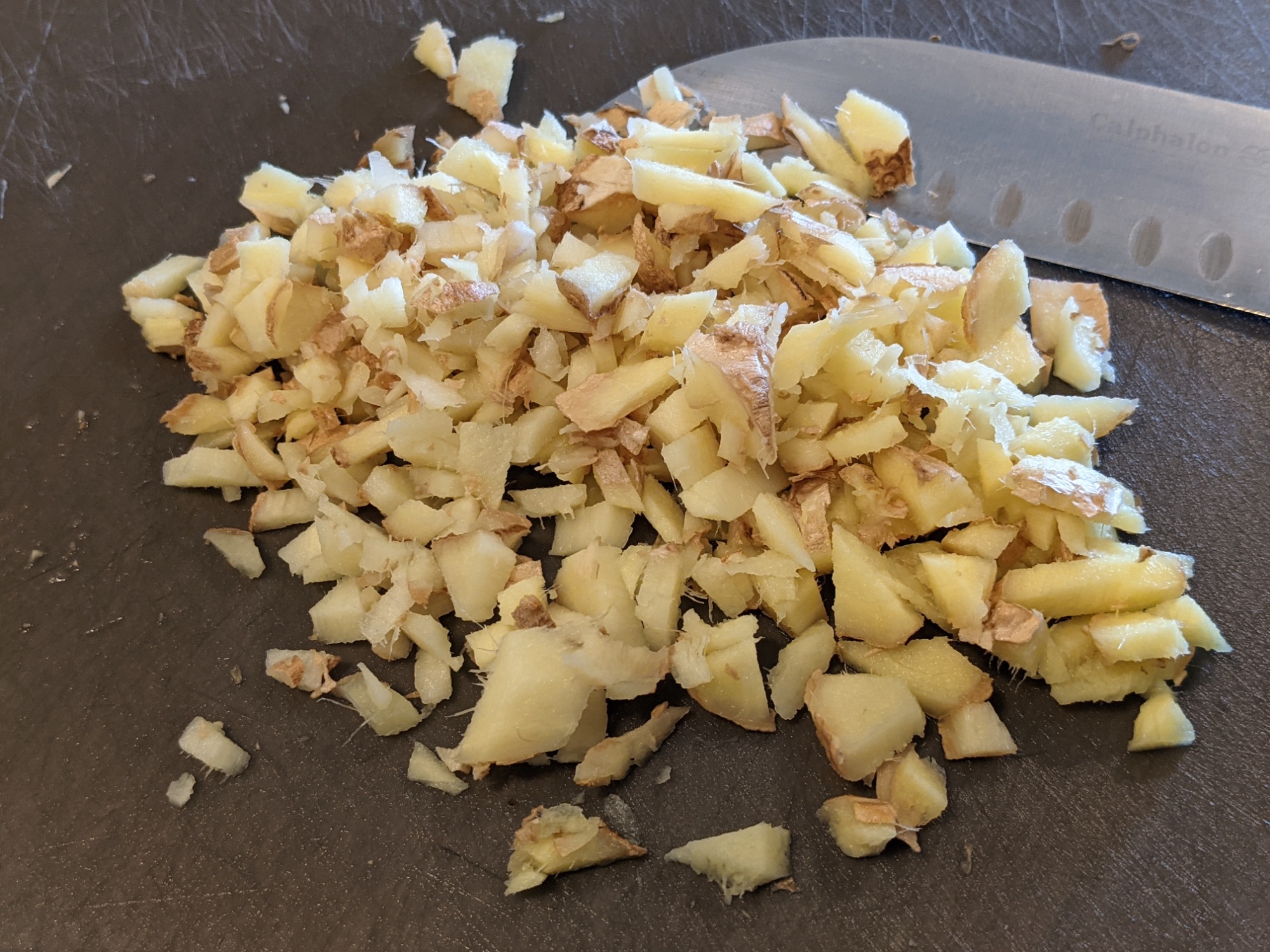 …freshly-ground black pepper, whole cloves, star anise, and cinnamon stick (I only added one), I also threw some crushed green cardamom pods into the mix.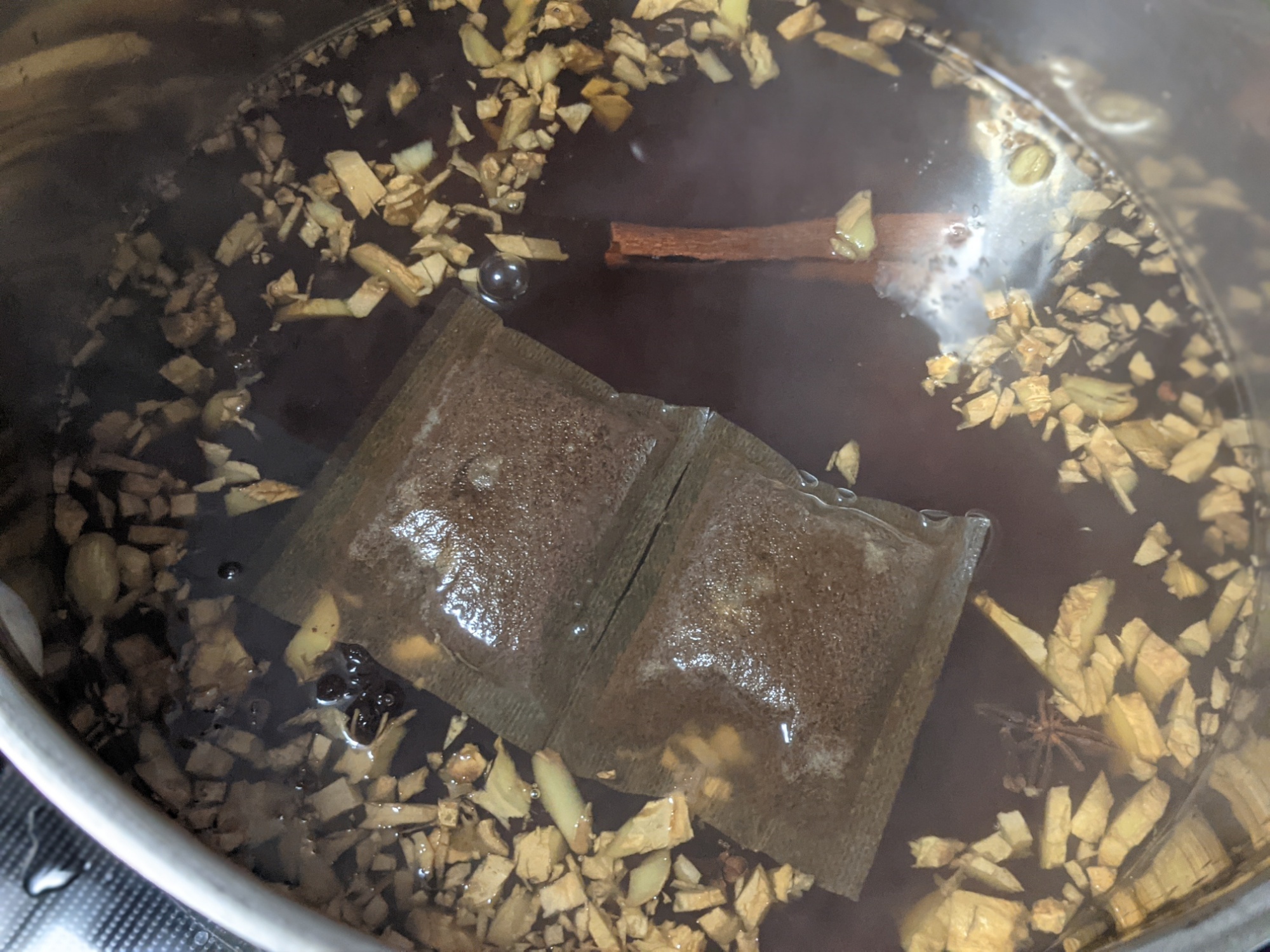 After a few minutes, the tea bags are added to the infusion – and, unlike many other wines, no additional powdered tannin will be needed because the tea contains tannin. The spices and tea steep for about 15 minutes, then the tea bags are removed. I diverged from the recipe yet again by deciding not to strain the spices out when pouring the liquid into the primary fermentor, with the idea that the spices will be more prominent in the finished wine given additional steeping time.
Since Amber (the author of the recipe this wine is based upon) noted that it could use some additional body, I chopped a handful of raisins and added it to the primary fermentor, along with the sugar.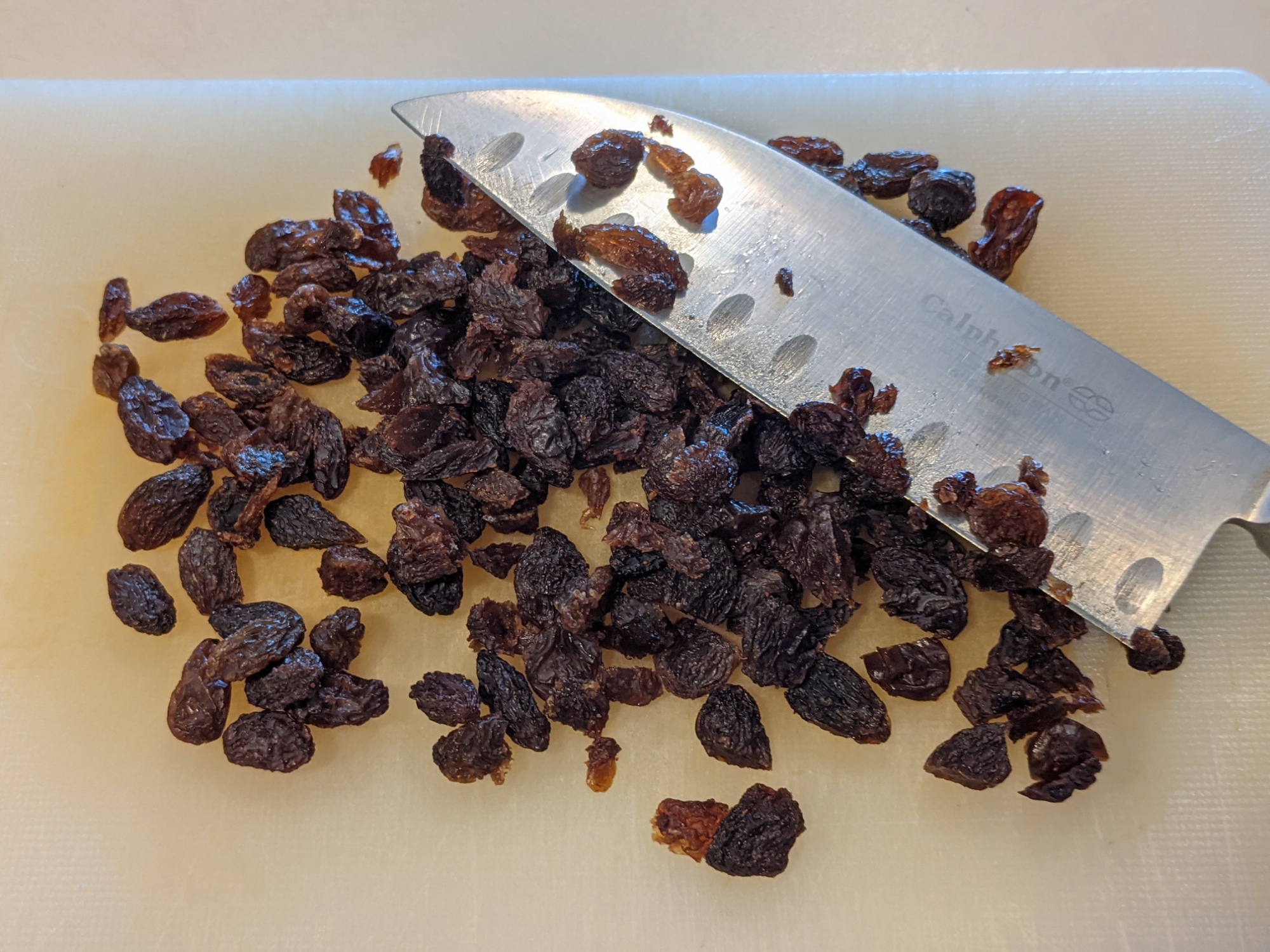 The hot liquid and sugar are stirred together, topped up with more filtered water, and left to cool. Once sufficiently cool, I pitched the yeast (Premier Cuvée) and added some yeast nutrient to help ensure an active ferment.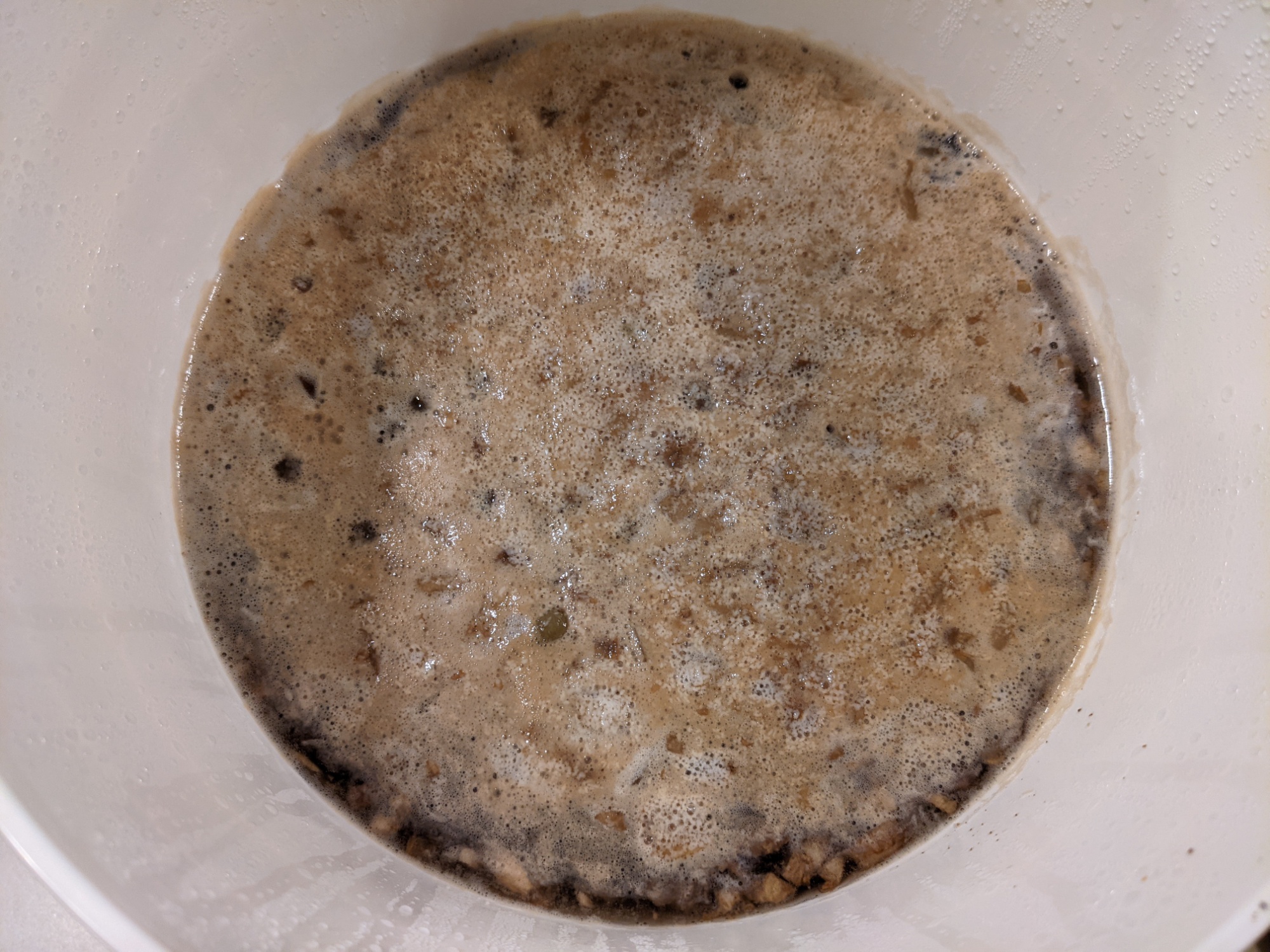 In a few days, this will be strained and moved to a secondary fermentor to finish. I have previously made this wine, and, as noted in the recipe, it does finish spicy and dry, benefiting from a little sweetening (which I prefer to do when I pour). It'll be interesting to see if the raisins affect the flavor profile as well as adding additional body. Stay tuned to find out!