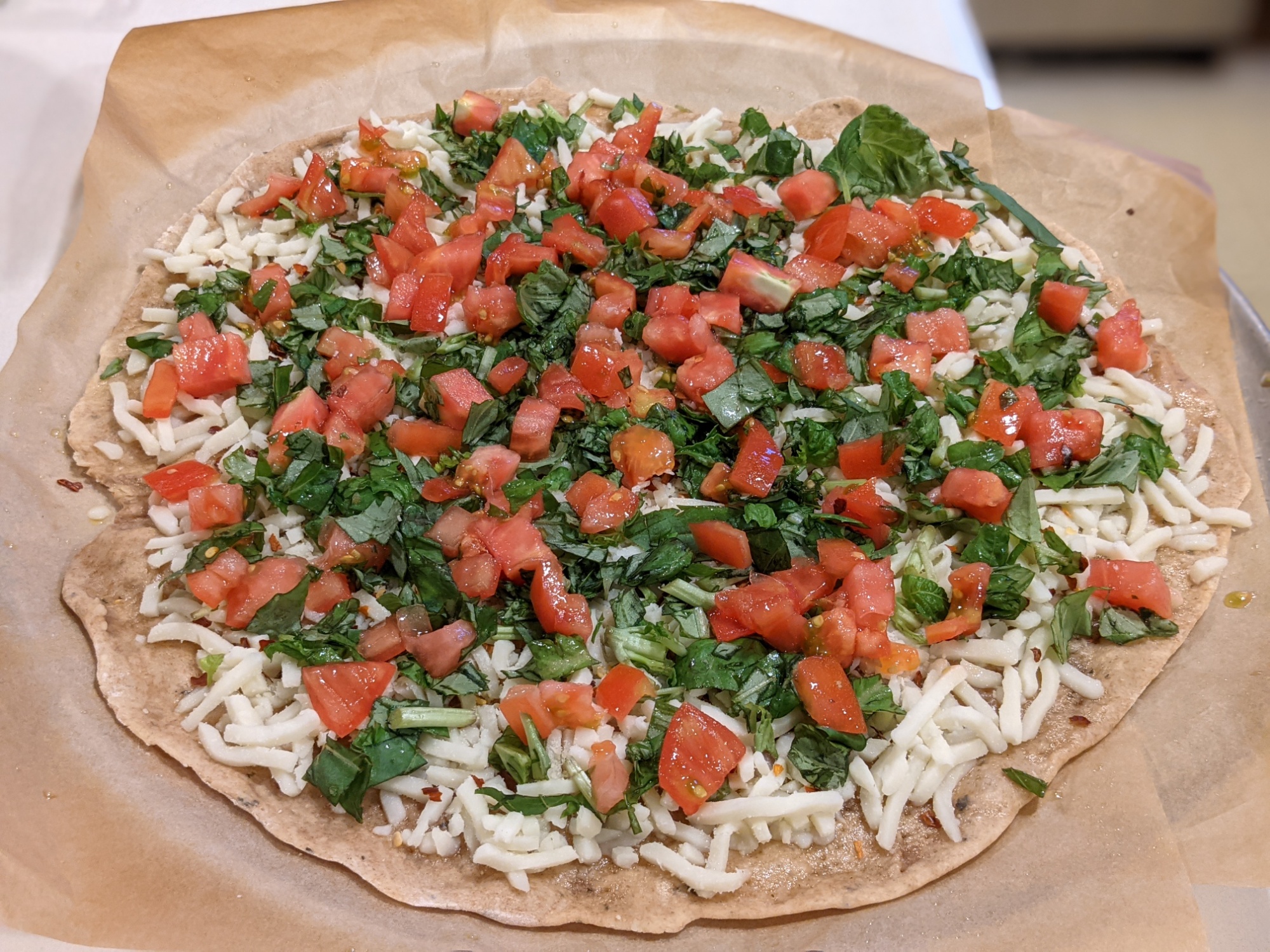 Who doesn't love pizza, right? We do, too…but it must be thin crust, lightly sauced (if at all), and full of fresh ingredients bursting with flavor. Where do we find this mythical pizza? Only here at home – and this time, it's from-scratch margherita!
Low carbing friends, sub a cauliflower or other suitable crust. While my diet leans low carb/low GI, I love a crispy pizza crust. Let me be clear: the thinner the better. I like a crust that doesn't distract from the main event – the toppings. What I really dislike is a thick, foamy crust that's basically tasteless, spongy filler. Yuck. Sadly, this seems to be a crust that's often found in "take and bake" or delivery pizza. In addition, yeast breads just don't seem to agree with me since I pretty much only eat homemade sourdough, so I have even more reason to avoid those fluffy crusts.
Enough about bad crusts, though. We picked up fresh, local produce at the grocery store (tomatoes and basil). I was surprised that it (1) was local and (2) looked good, because produce has looked terrible at the stores lately.
After prebaking the unleavened pizza crust, it was lightly brushed with olive oil, followed by a light layer of mozzarella to cover the crust, then a liberal sprinkling of crushed red pepper flakes, then 1 oz of fresh chopped basil, then 1 medium chopped tomato, then a light sprinkling of shredded cheddar cheese, then some parmesan cheese, and, finally, another layer of mozzarella.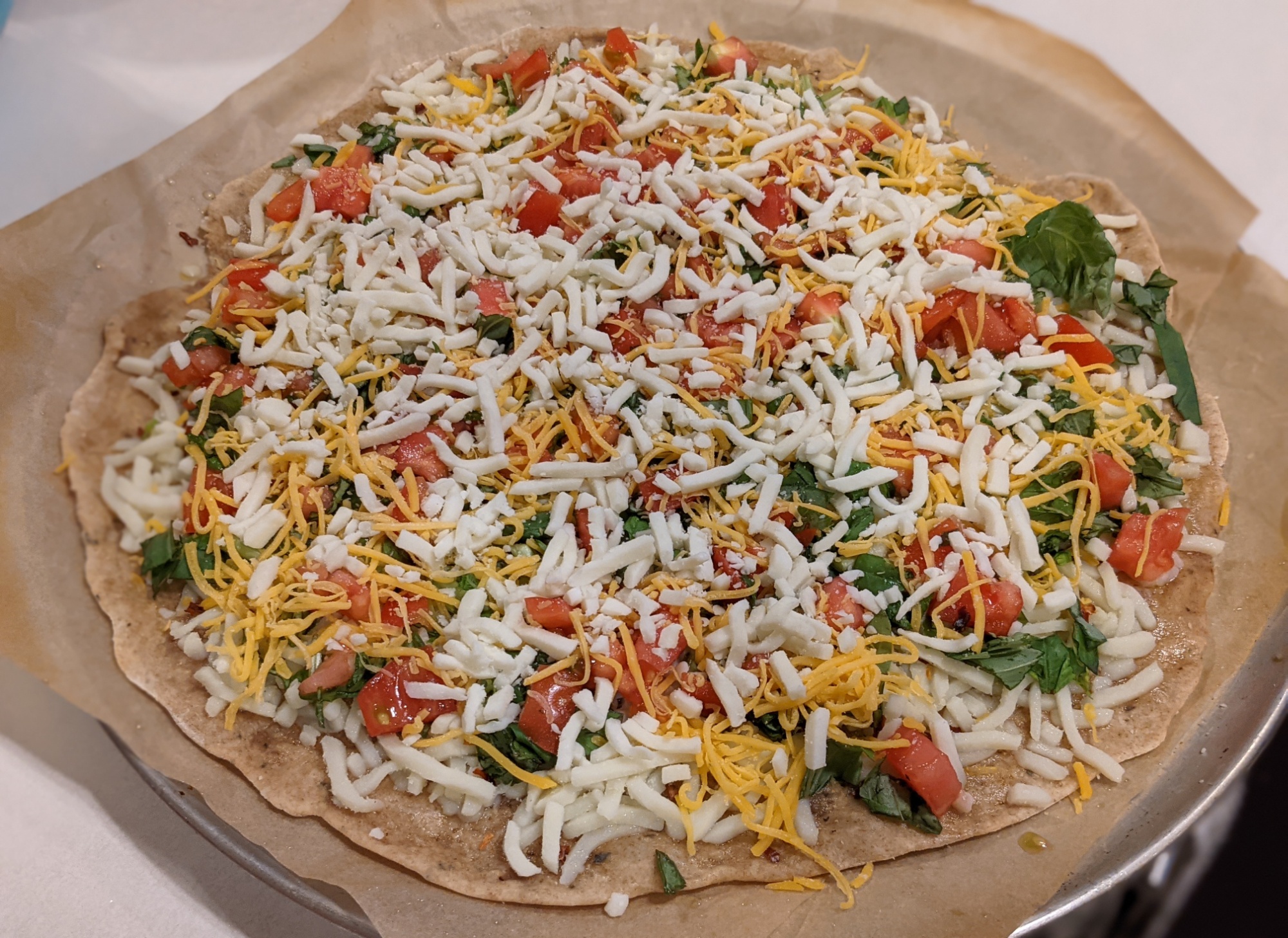 After it baked to perfection, we dug in. A beautifully thin, yeast-free crust served as a delicately-flavored foil for the sheer deliciousness of the toppings.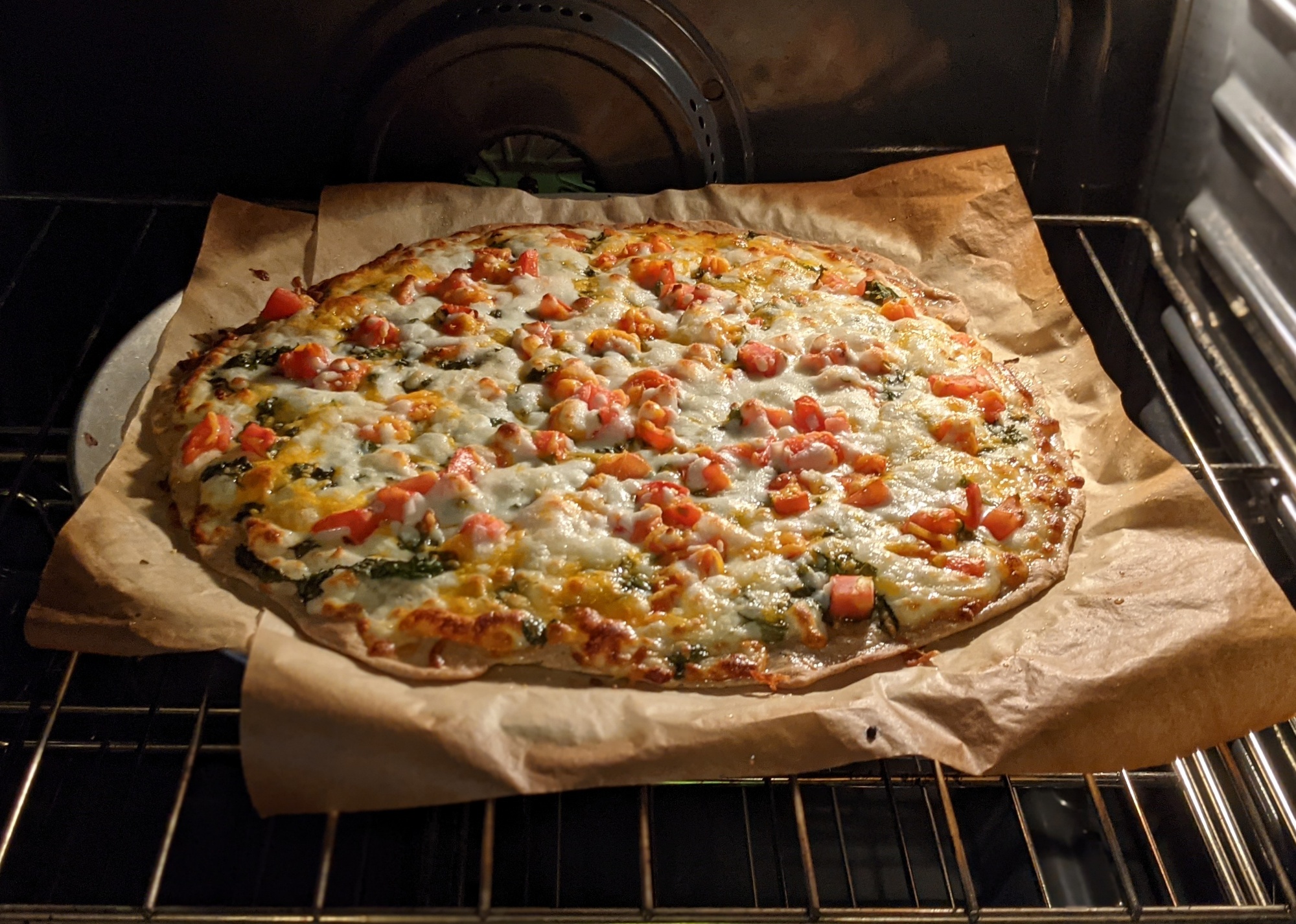 And it was just as good the next day, right out of the fridge!
The next time you get a pizza craving, make one – you'll save money, get quality ingredients (if you choose them), and you'll get exactly what you want.