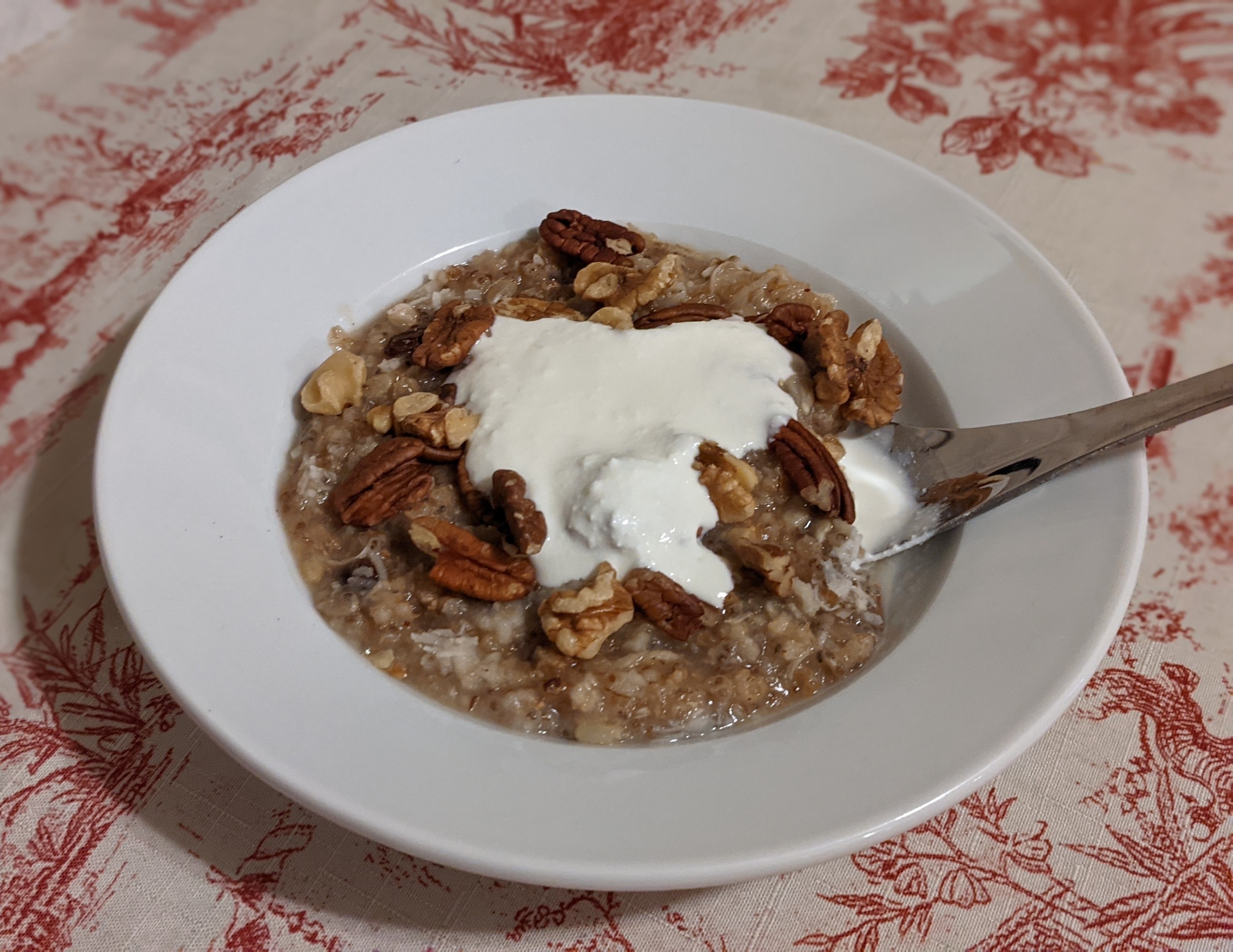 Does the word "porridge" make you think of a Dickensian-type gruel, watery and unfilling? It doesn't have to be like that – and you also don't have to deal with a crust of burned porridge stuck to the bottom of your pan when you use your Instant Pot. Just 6 minutes on the Porridge setting, and you could be enjoying thick, creamy oatmeal!
I'm not a big fan of oatmeal, primarily because I find myself hungry quite soon after eating it. I also dislike cooking it on the stovetop because, inevitably, I'll turn my back and when I turn around, the oatmeal has foamed up over the top of the pot and burned onto the stove. What a mess!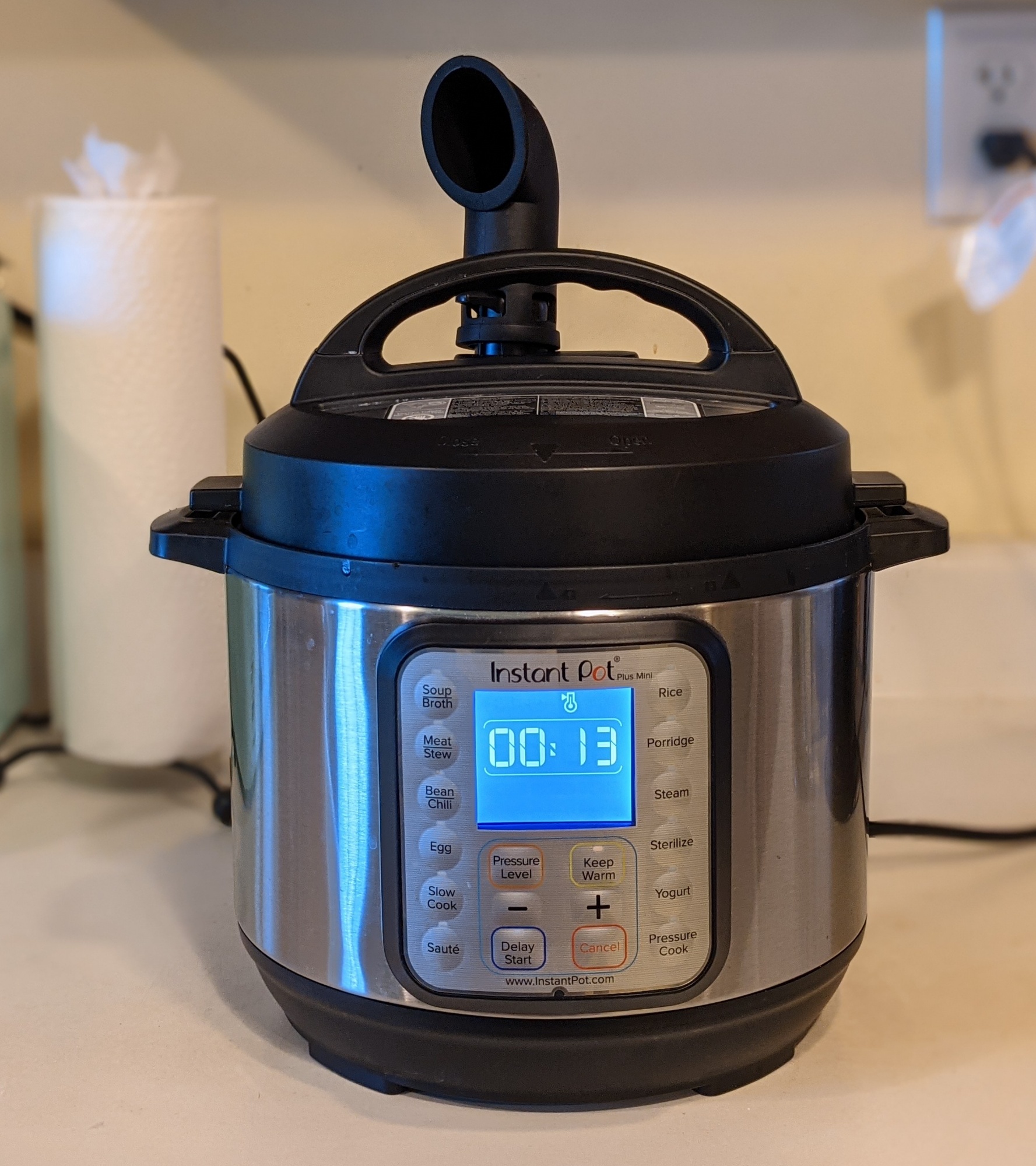 The Instant Pot, however, has made me an oatmeal fan. Rolled oats cooked in the Instant Pot come out soft and plump, and when you add nuts, raisins, shredded coconut, heavy cream (or milk kefir), and a few (optional) stevia drops, it becomes a satisfying and nutritious meal. All that fiber, good fat, and protein starts the day off right!
I also like to cook muesli or a mix of muesli and other rolled grains (like rye, barley, and oats) into a porridge in the Instant Pot. For either oatmeal or muesli, I soak a cup of the oatmeal/muesli in water for about 5 minutes, then cook on Manual for 6. The soaking time helps avoid a "burn" message from the IP.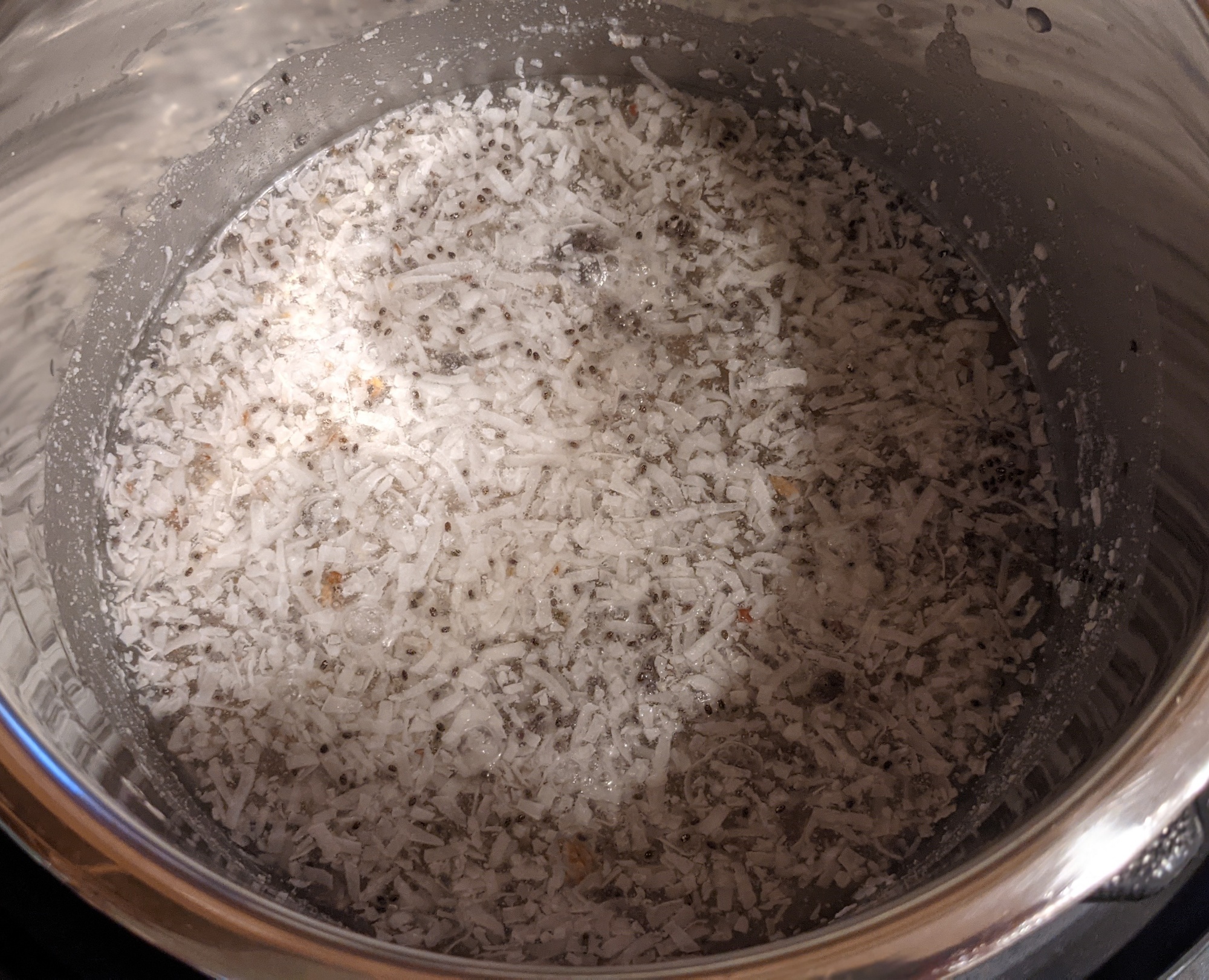 After the cook time has elapsed, I just allow the IP to do a natural release (or, if I'm in a hurry, about 8 minutes of natural release followed by a quick release works).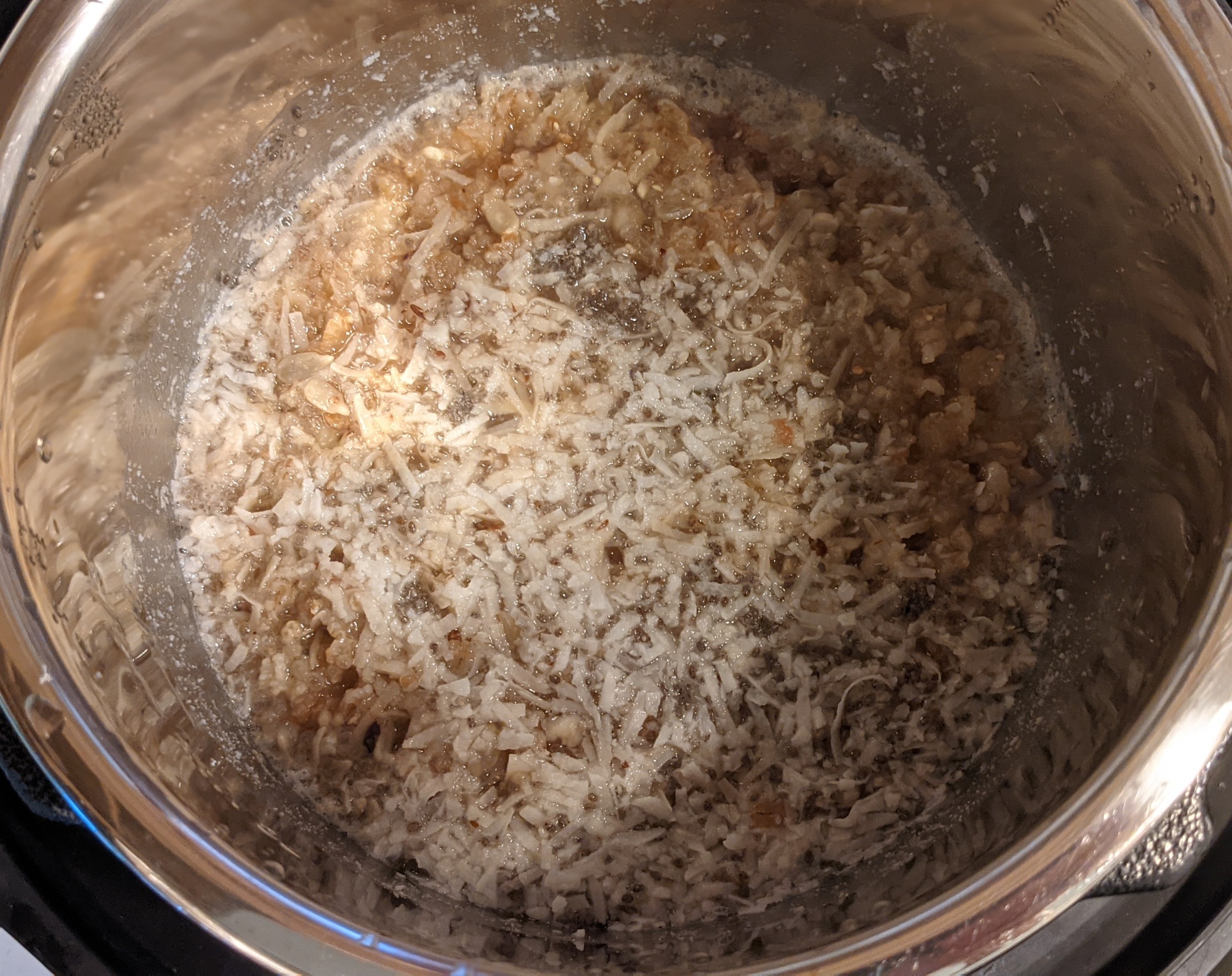 With the cooler weather of fall rapidly approaching (remember, the autumnal equinox occurs on 9/22 here in the Western Hemisphere), oatmeal is a hot, comforting meal that you can make in very little time.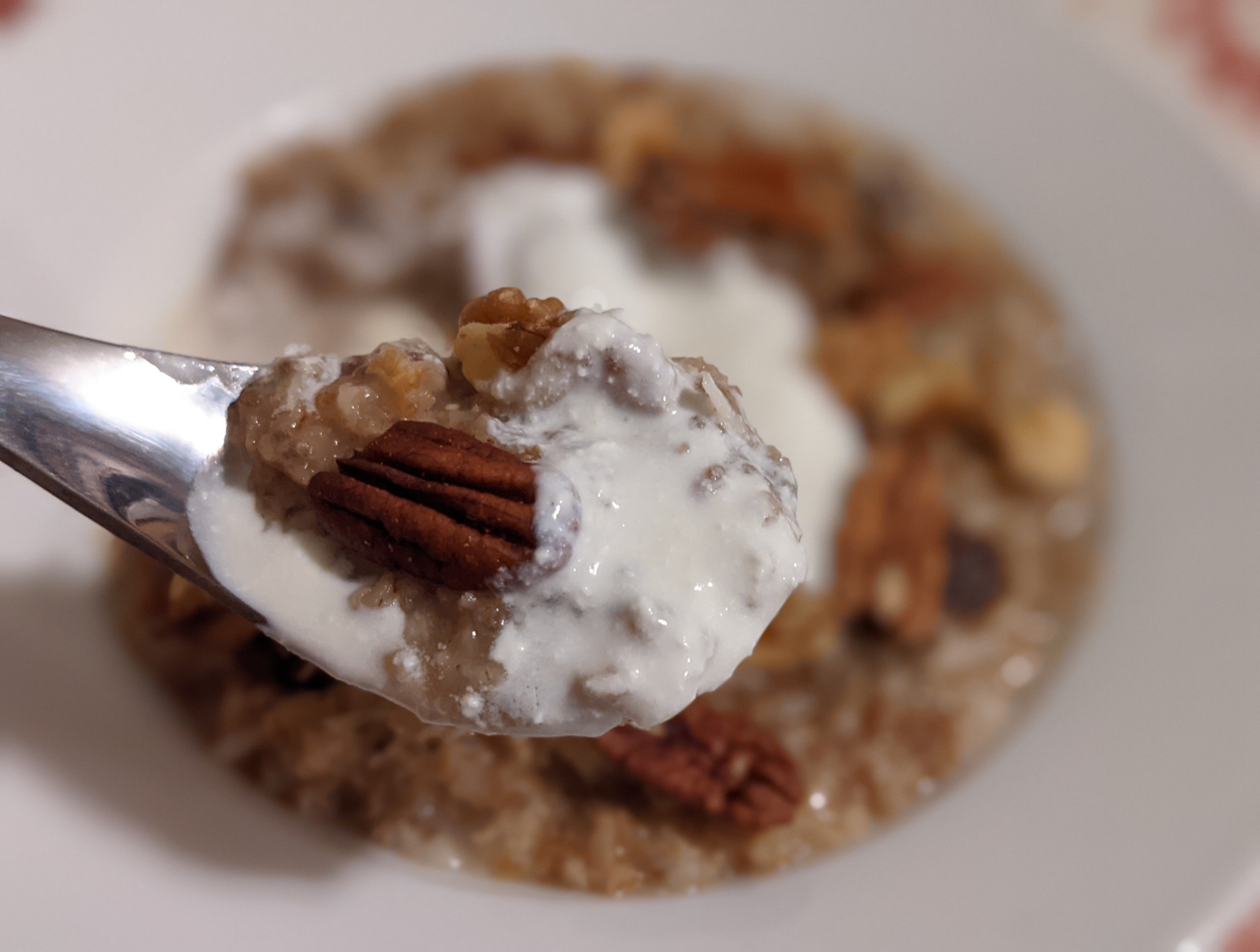 Try it and you may never cook oatmeal on the stove (or microwave) again! Find the base recipe here. Note: I make mine in a 3 quart Instant Pot.
Did you know that oats are loaded with fiber, vitamins, minerals, and antioxidants? Read more about the health benefits of oats and oatmeal.