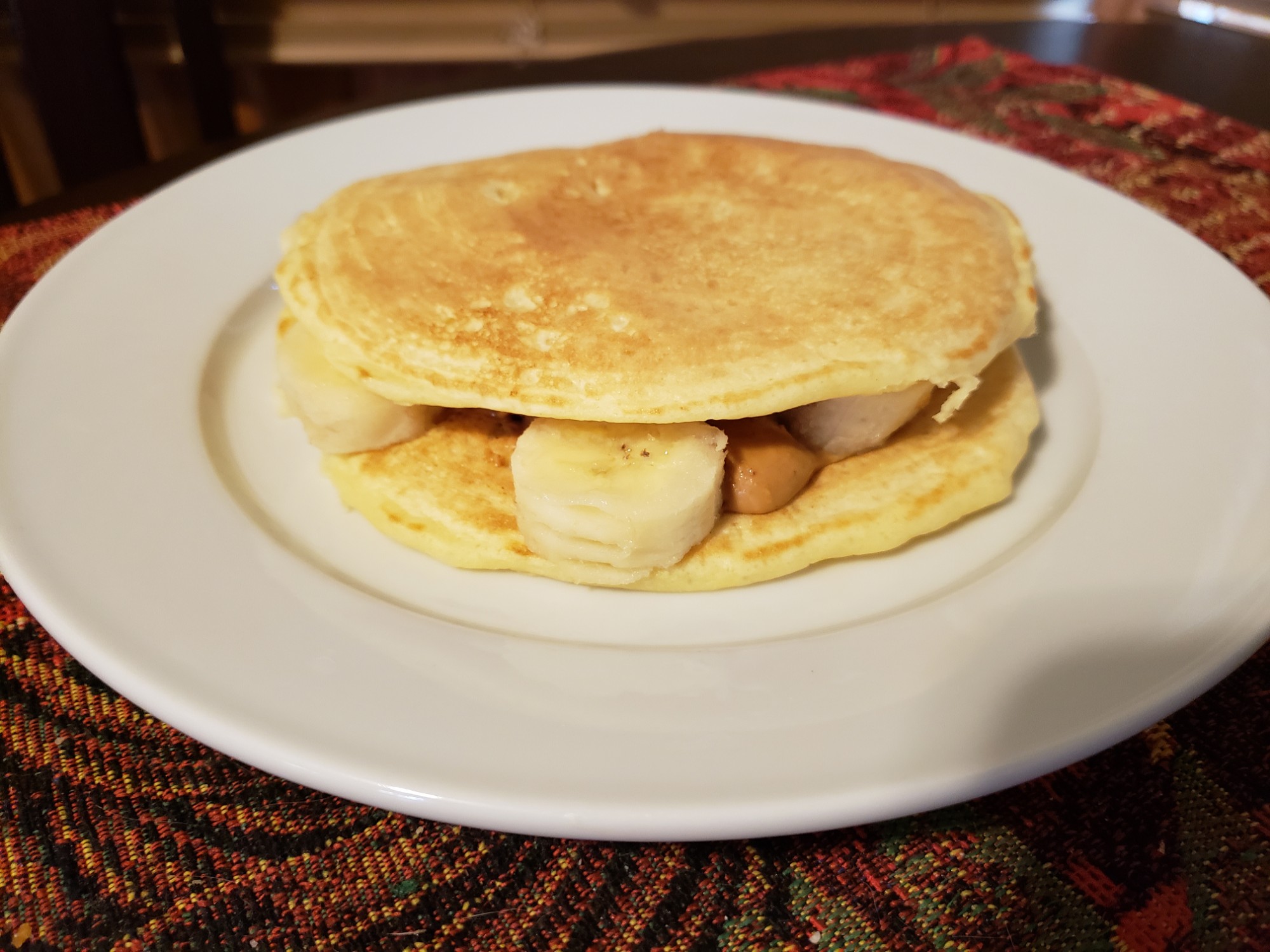 I love a good peanut butter and banana sandwich, so at dinnertime, it seemed only natural to make one using two sourdough pancakes as the "bread"!
We're still doing "dinner for breakfast", and it makes for great, filling first meals of the day. Dinner is usually lighter fare, and it's been enjoyable not only to shake up the routine, but to end the day full but not bogged down by a heavy meal.
My go to peanut butter is Earth Balance Coconut and Peanut Spread. It's creamy and delicious, and you really don't taste the coconut oil. It's also vegan and gluten-free. Paired with ripe banana, it's a delectable salty/sweet combination, and the protein will keep your hunger satiated. And you can use up those too-quickly ripened bananas (don't they seem to ripen in the blink of an eye??)!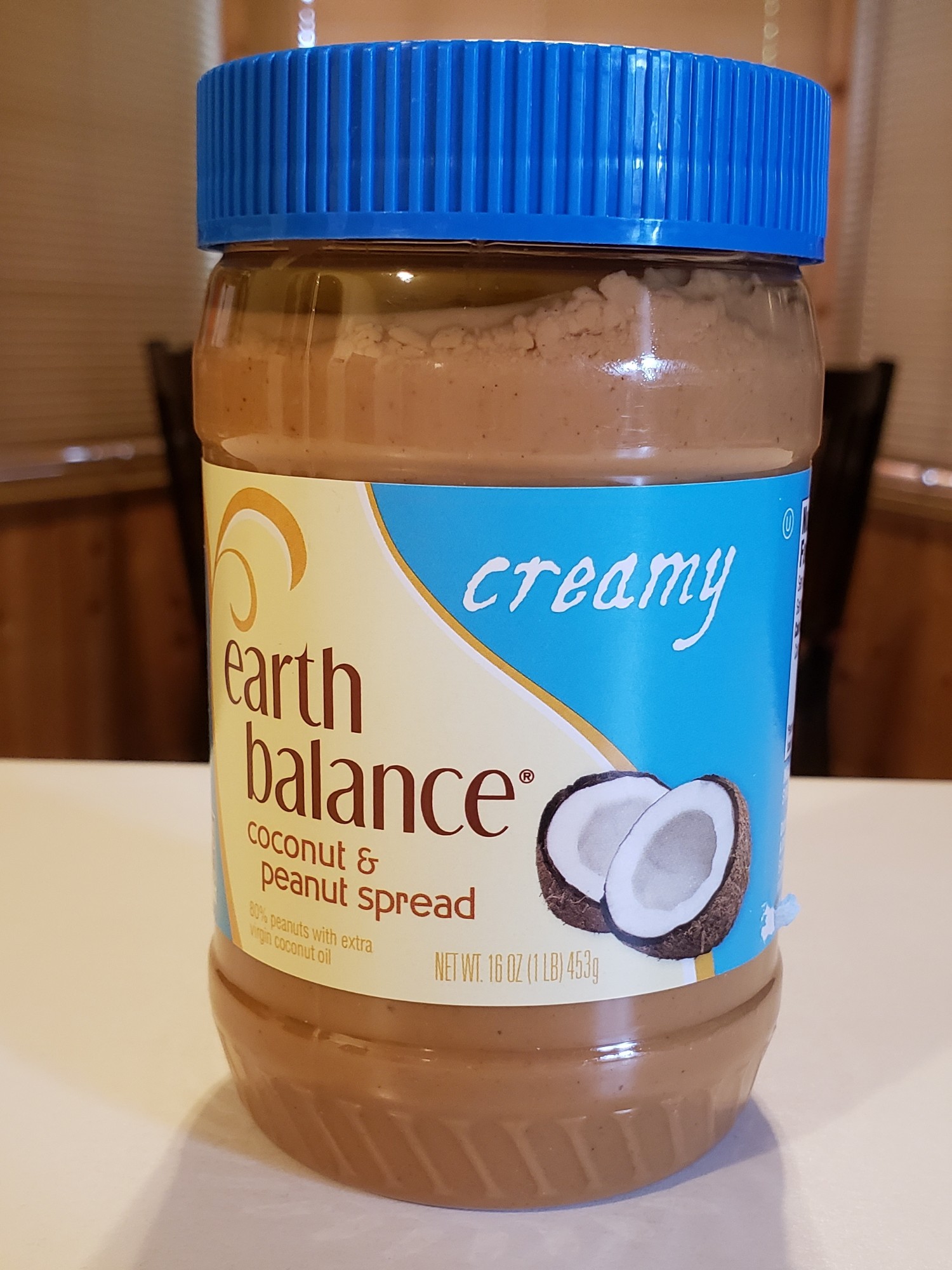 Breakfast for dinner is a definite winner! I'm going to go make one of these for dinner right now…