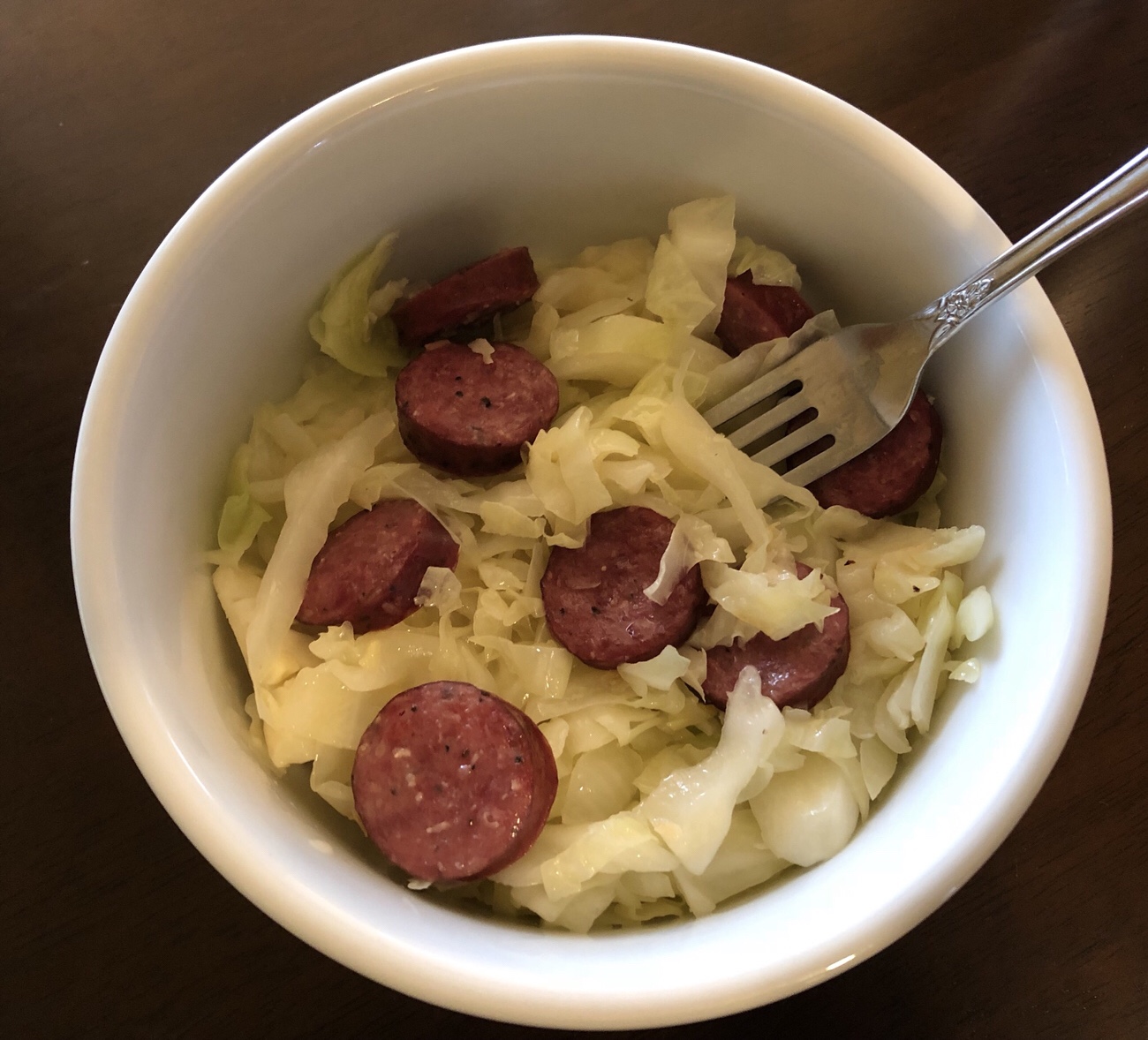 If I could eat nothing but one bowl meals, I think I'd be pretty happy. A mélange of flavors and textures suits me just fine…like in this cabbage and kielbasa bowl.
A large pan or wok works best for this dish due to the bulk of the cabbage; cabbage doesn't cook down the way that other vegetables may, and I aim for a "tender but still crisp" cooked texture. Add a generous dollop of butter (around 3 Tbsp) to the pan, on medium heat.
While the pan is heating, I start the prep by slicing up a medium-sized, dense head of cabbage. You'll know it's dense if it seems heavy for its size. A medium onion and 1 package of kielbasa (or 2 six-inch lengths) are also sliced, and all three are added to the heated pan.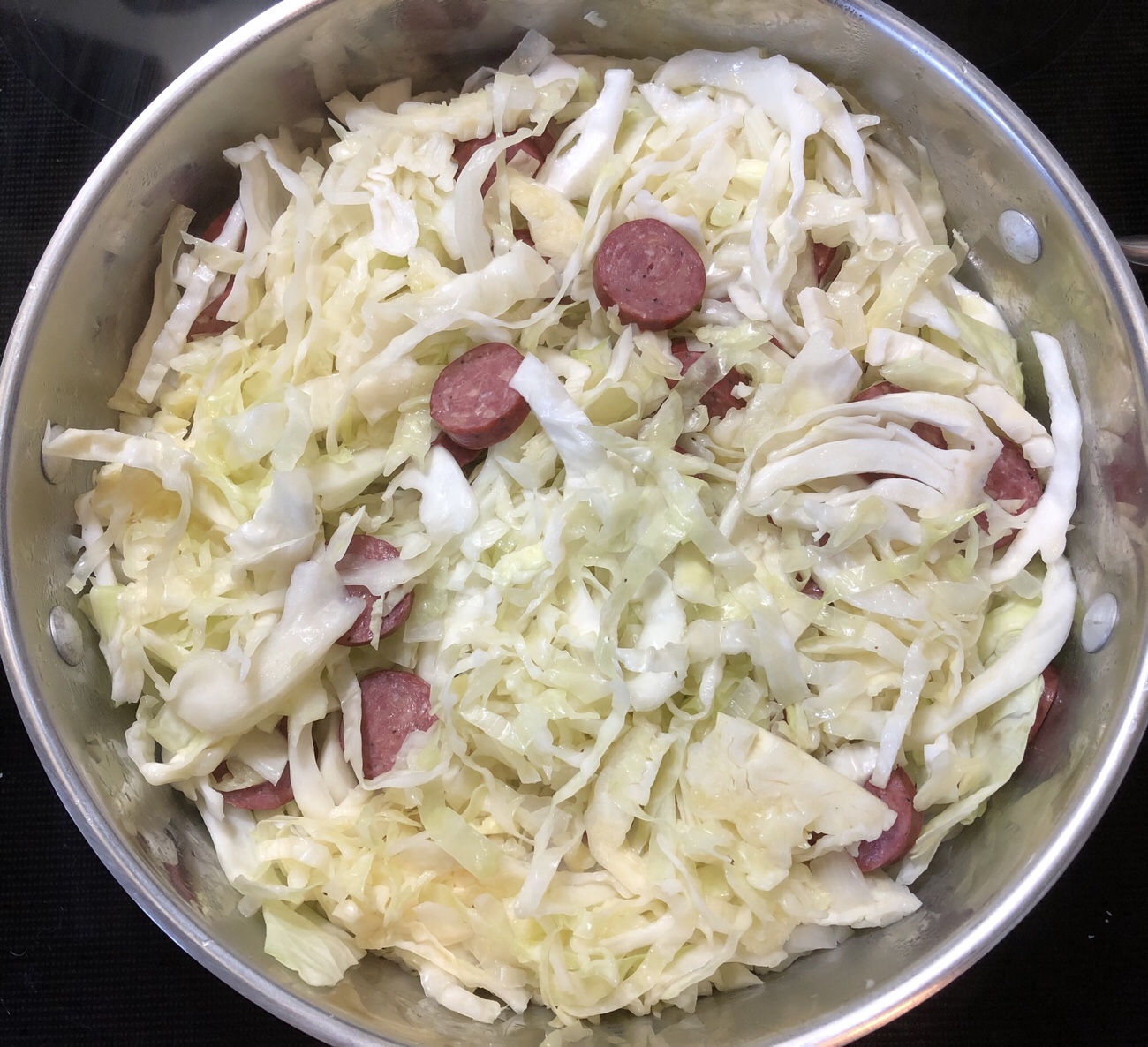 I know you're probably thinking "what's better than cabbage cooked in butter?", but the delicious smokiness of the kielbasa really adds a depth of savory flavor and a bit of saltiness that complements the sweet and buttery cabbage well. I look for grass-fed (and grass-finished) kielbasa that was made without the addition of potassum nitrate or sodium nitrite – both preservatives commonly found in meat products like salami, bacon, and kielbasa. I've found that natural food stores and co-ops (and even Costco in some areas) often carry "uncured" meat products that don't contain those potentially carcinogenic preservatives.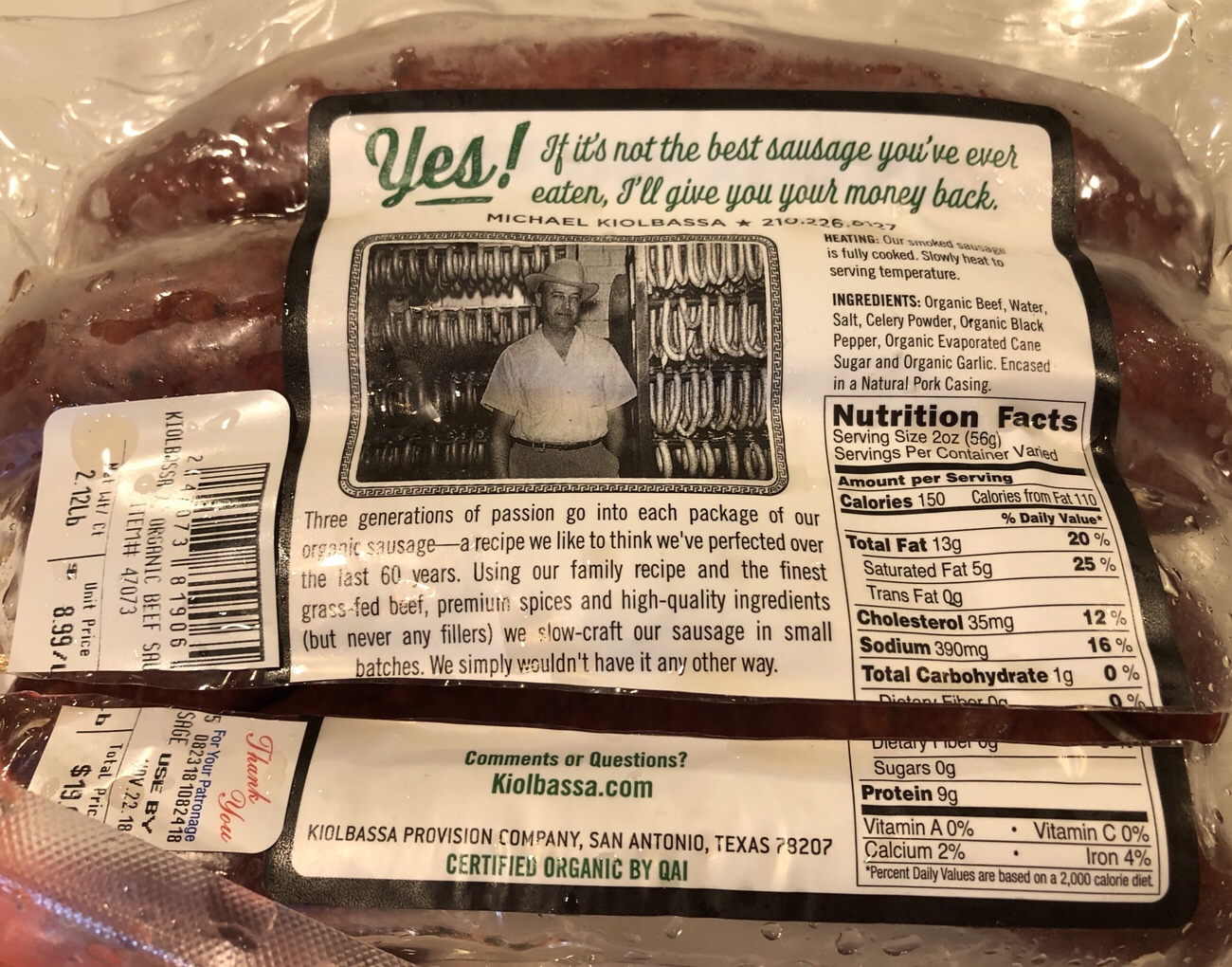 There's not a lot of meat in this dish, but the kielbasa's rich umami shines through. This is a great one bowl meal to make when you're looking for something different that's not too heavy, but it won't leave you looking for something else to eat afterward. Averse to butter? Use olive oil or a similar vegetable oil, instead – the dish will still taste amazing!