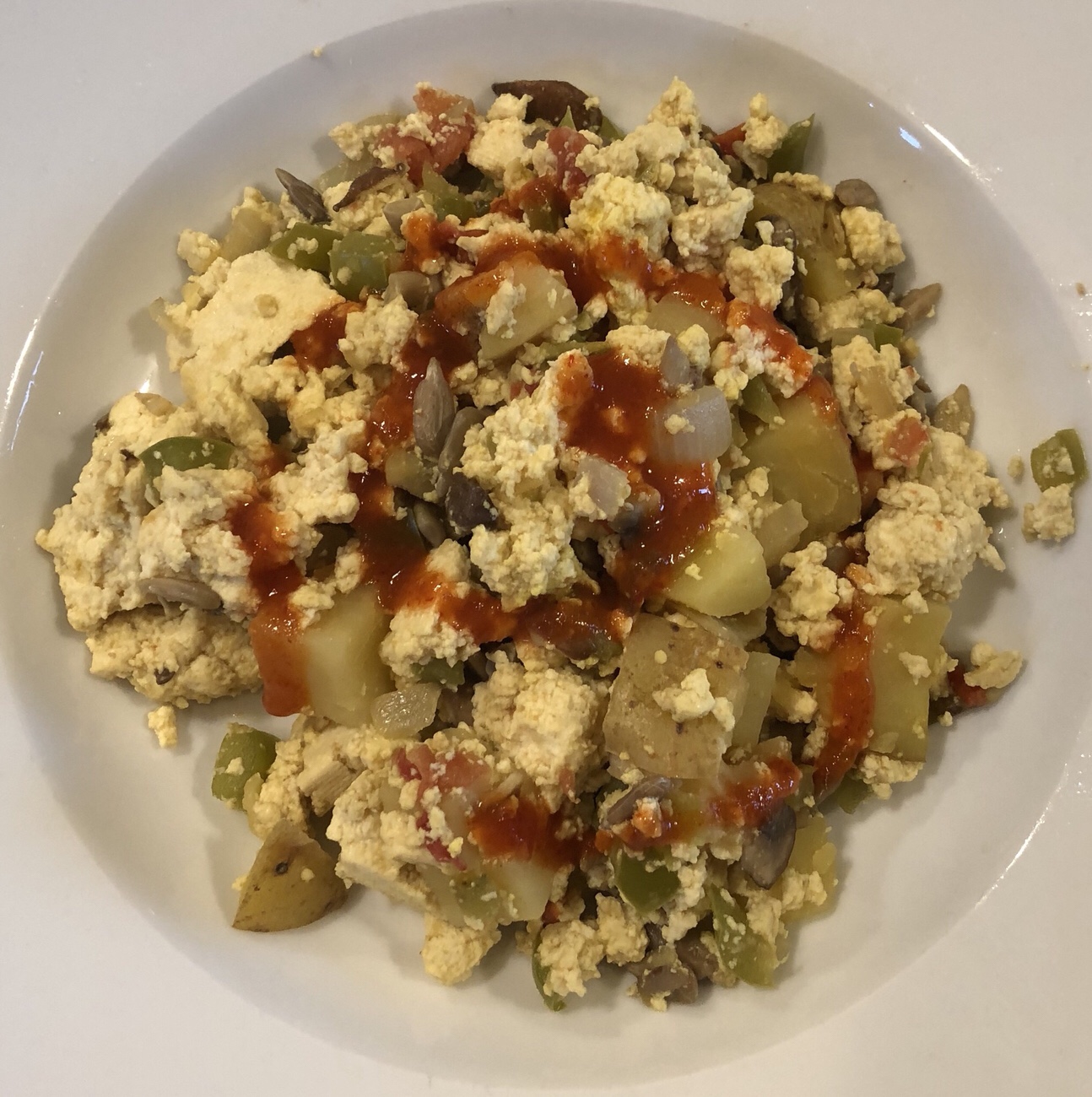 I recently waxed rhapsodic about one bowl meals, but they really do deserve to be lauded! Another favorite quick meal of mine is tofu scramble. Easy, flexible, and nutritious, it's a meal I enjoy on a regular basis.
I first tried a version of this at a food co-op and was hooked. It's reminiscent of a scramble made with eggs (even in color), but it's all vegetarian. Add or substitute veggies and adjust the spice level as you see fit – lots of room for creativity (and using leftover veggies) here!
Tofu Scramble
Ingredients
1 box Extra Firm or Firm tofu, drained
1/2 cup fresh mushrooms, chopped
1/2 cup leafy greens, chopped (kale, beet greens, spinach, etc.)
1/2 cup tomato, chopped and drained
1 bell pepper, finely chopped
2 small cooked potatoes, cubed
1/8 cup raw sunflower seeds
Directions
Heat oil in a skillet (medium heat).
Add veggies and cook until they are tender but crisp.
Add tofu, breaking it up into chunks, and the remaining ingredients.
Cook over medium heat until the mixture is hot throughout.
Serve with a drizzle of Sriracha or other hot sauce of your choice.
Adapted from PCC Natural Markets' recipe. Makes 4 large servings.
While there are many tasty ways to get your anti-inflammatory and antioxidant curcumin (like golden milk), this tofu scramble is so tasty, you'll forget that it's full of goodness. Make a big batch and enjoy a ready-to-go, hearty breakfast of leftovers – it's delicious cold, too!