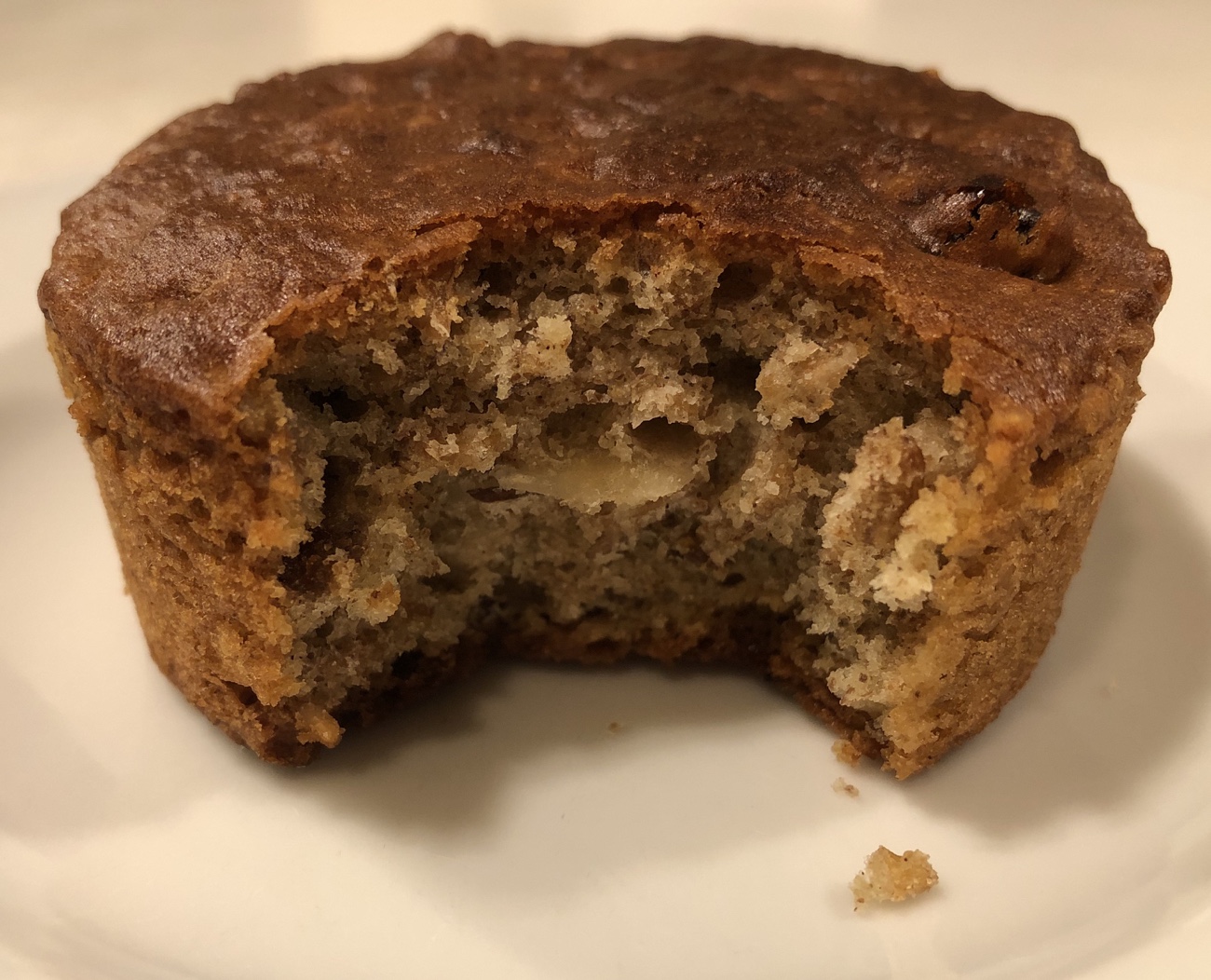 These Muesli Spice muffins have just the right combination of wholesome goodness and toothsome texture; if you like whole grain muesli, you'll enjoy these!
I used Bob's Red Mill Old Country Style Muesli for this recipe. It contains "whole grain rolled oats, wheat, rye, triticale, barley flakes, almond slivers, date crumbles, raisins, sunflower seeds, and walnuts". It's full of fiber, with just a touch of natural sweetness from the dates and raisins, and texture galore!
It also makes great hot cereal and soaked overnight muesli (see "Swiss style" instructions); basically, mix muesli with milk or yogurt (and fruit, if desired), stir, and leave it to soak overnight in the fridge. In the morning, it will be delightfully plump and soft. Making jars of soaked muesli can help streamline the morning breakfast routine, and it lends itself to variations with different fruit, nut, and soaking liquid options; I like mine with milk kefir, frozen wild blueberries (they thaw perfectly overnight), and a generous amount of unsweetened shredded coconut.
But back to the muffins – aside from being yummy, these are also probably some of the easiest muffins you can make: mix a few dry ingredients, mix a few wet, mix them together, then fold in the muesli. That's all. Really.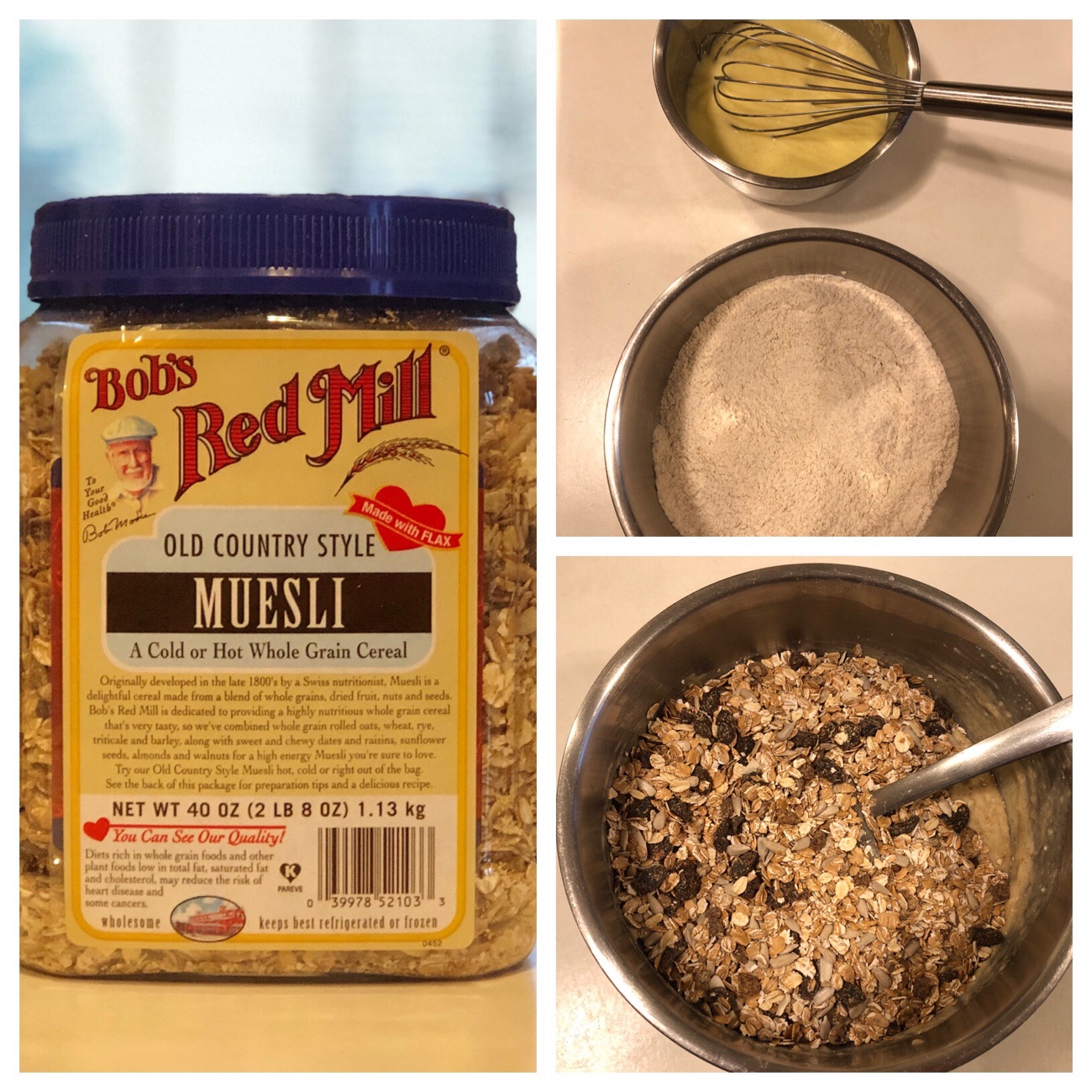 I used the Lodge cast iron mini cake pan for these, and was reminded that there's still a learning curve baking in the countertop oven. The muffins began to rise nicely almost immediately and the tops also turned brown very quickly – too quickly. I had to take them out prematurely to avoid burned tops, and the centers weren't completely cooked.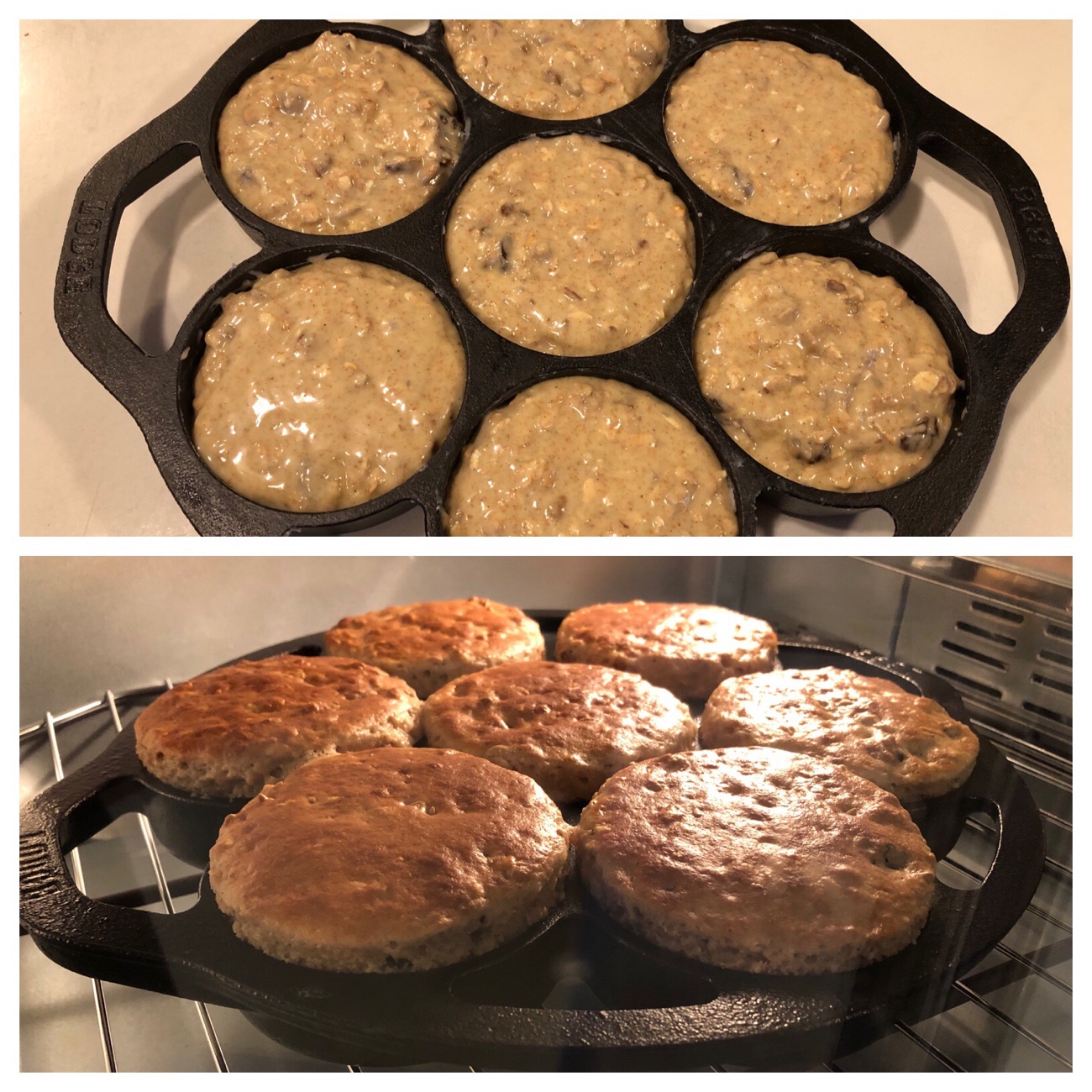 To finish the baking of the centers, I moved the muffins to a lightly oiled tray and baked them for another 10 minutes at 350 degrees (instead of 400). Clearly, I'll need to start these at a lower temperature next time – probably 350 for 25 minutes. Because of the two-step baking process, though, the muffins have a delightfully crunchy exterior that I really like. Disaster averted.
I used this Food.com recipe, with the following modifications:
Reduced sugar to 1/2 cup (and even 1/3 cup would probably be plenty)
Subbed milk kefir for buttermilk
Added a generous shake of cinnamon, nutmeg, and cloves (those quintessentially autumnal spices!)
These are substantial muffins – not sugary fluff that will leave you feeling hungry in an hour, and adding protein powder would bump up the staying power even more. I normally add some protein powder to my muffins, but wasn't sure how they'd bake in the new pan and countertop oven, so I skipped it. Next time, though, I'm throwing caution to the wind!