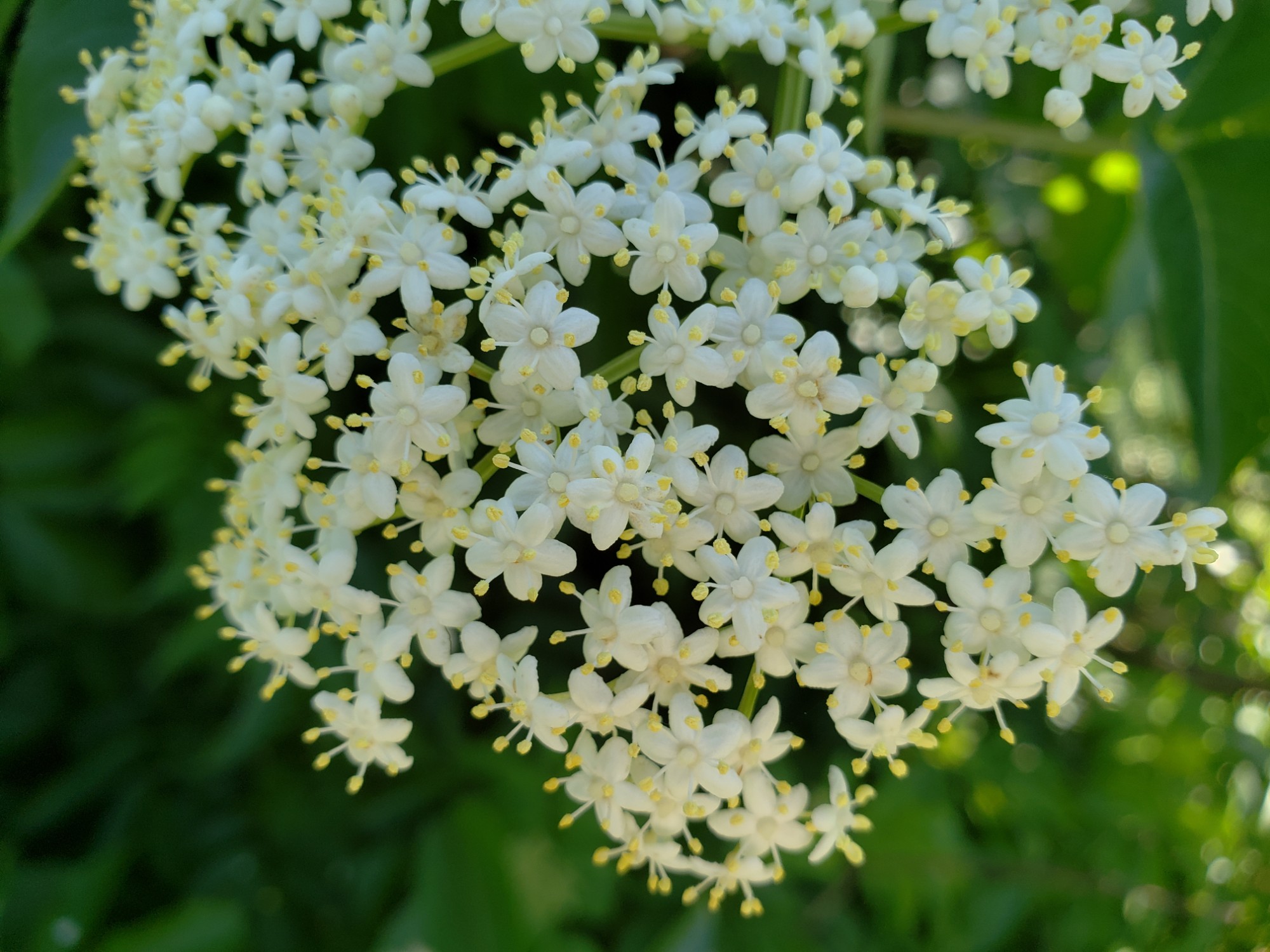 While there are many wild-growing flowers on the farm with amazing fragrances, elderflower may top them all. A very special wine, therefore, must be made!
Trying to describe the scent of elderflower is challenging…but it has been called "sweet", "creamy", and "summery". It's a delicate but powerful floral scent, and is truly intoxicating (oddly, though, to some people it can smell fishy or like cat pee). It's the kind of fragrance you want to drink up, literally and figuratively.
The elderberry bushes grow in two places near the barn, helpfully providing the fowl shade and cover. There's also a new, very tall bush in a brush pile – I harvested most of today's haul from there. Even better, most of the flowers are still in bud, so there will definitely be enough for another harvest.
After picking about a quart of the blossoms, I removed them from the stems, placed them in a large jar, and carefully poured a gallon of boiling water over them. The "tea" will steep for 4 days, then be strained.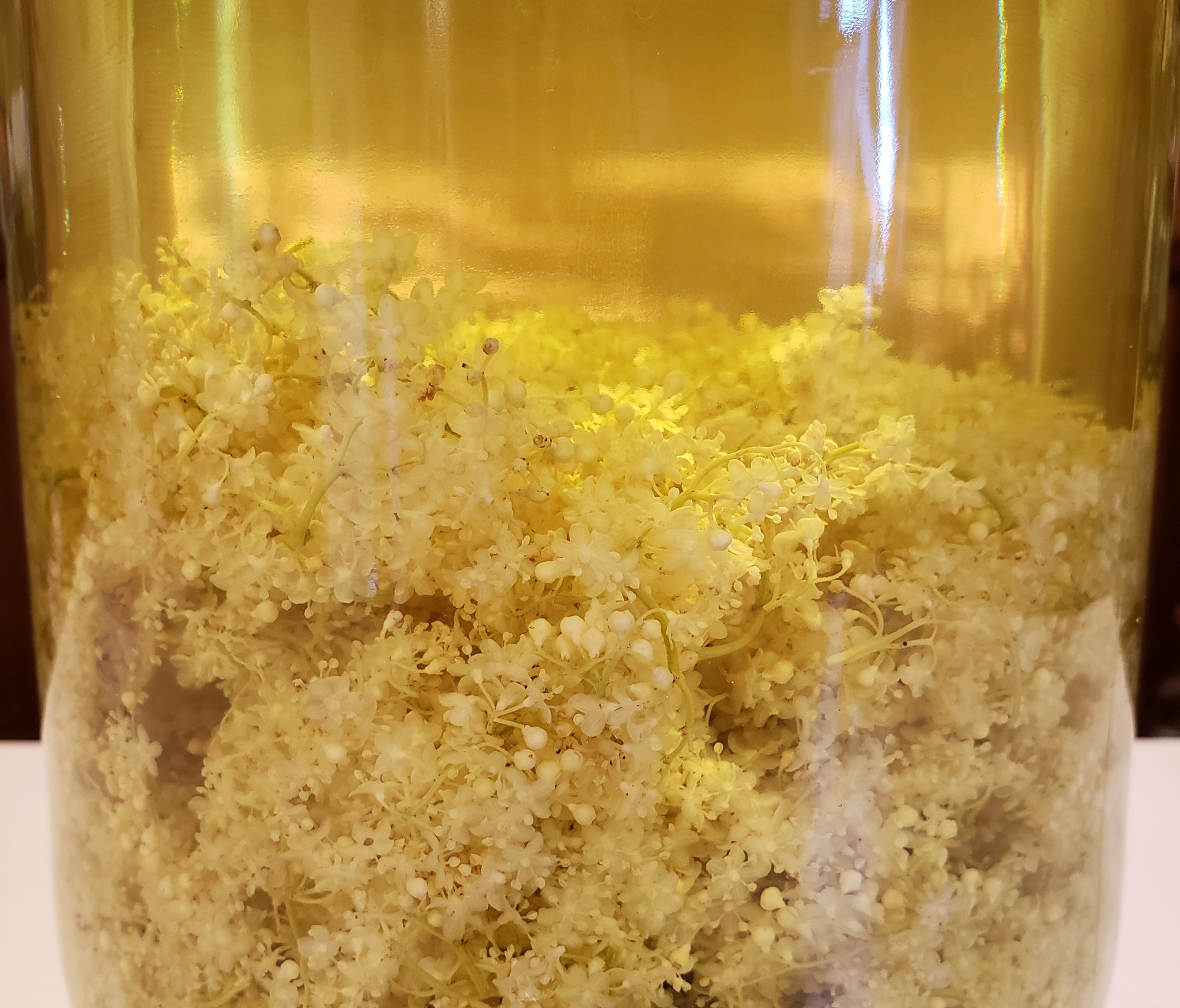 As with many wine recipes, sugar, acid, and yeast will be added and, if all goes well, the magic will happen. The recipe (a vintage Mother Earth News one, Elderflower Wine) doesn't dictate the type of yeast, so I'll use champagne yeast and possibly end up with a slightly effervescent wine. Sparkling or not, I'm really looking forward to sampling it someday!
Interested in how this wildcrafted wine progresses? Stay tuned for updates!