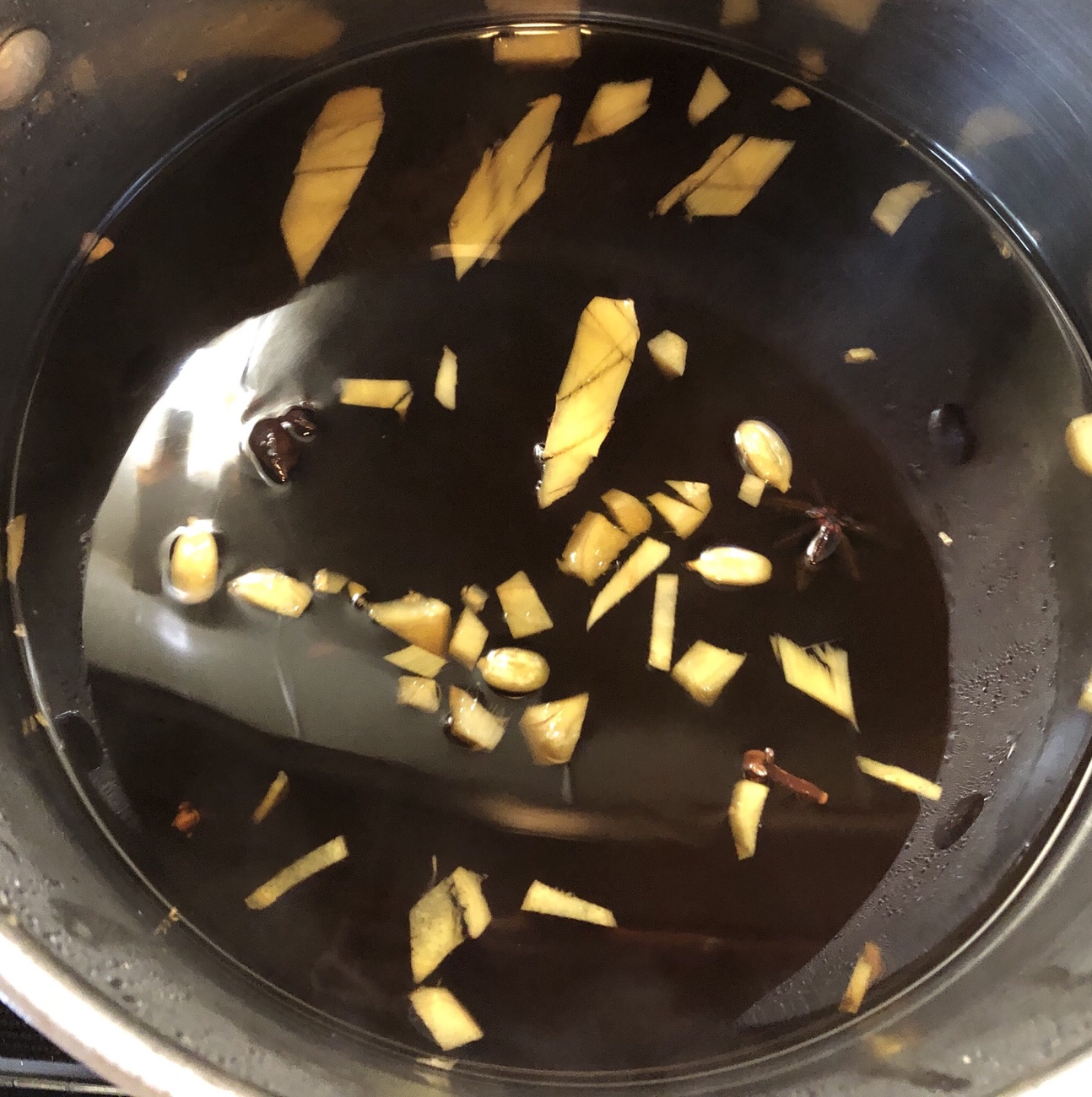 Do you like chai? I do, so a chai wine was a "must try" – rich, exotic spices infused into strong black tea sounds like a winning combination!
I based this brew on Pixie's Pocket's Spiced Chai Wine recipe. I did, of course, make some of my own modifications. Per the recipe, I added chopped fresh ginger, cinnamon sticks, star anise, freshly ground black pepper, and whole cloves to the steeping water; I also added a few green cardamom pods (just because I like them). In addition, instead of using 2 English Breakfast tea bags, I used 4 Trader Joe's chai (tea)bags which added some nutmeg, chicory, and vanilla bean. Good and spicy!
After the mixture had steeped for the allotted time, I strained it into a carboy, stirred in the sugar and about a teaspoon of molasses, and let the mixture cool for several hours; once cooled to room temperature, I added ginger wine yeast slurry from a recently-racked batch.
The must was very foamy when first transferred to the secondary fermenter, but it settled down after a couple of days (hence the "crust" in the neck of the jug below). It's happily bubbling away in the secondary fermenter now.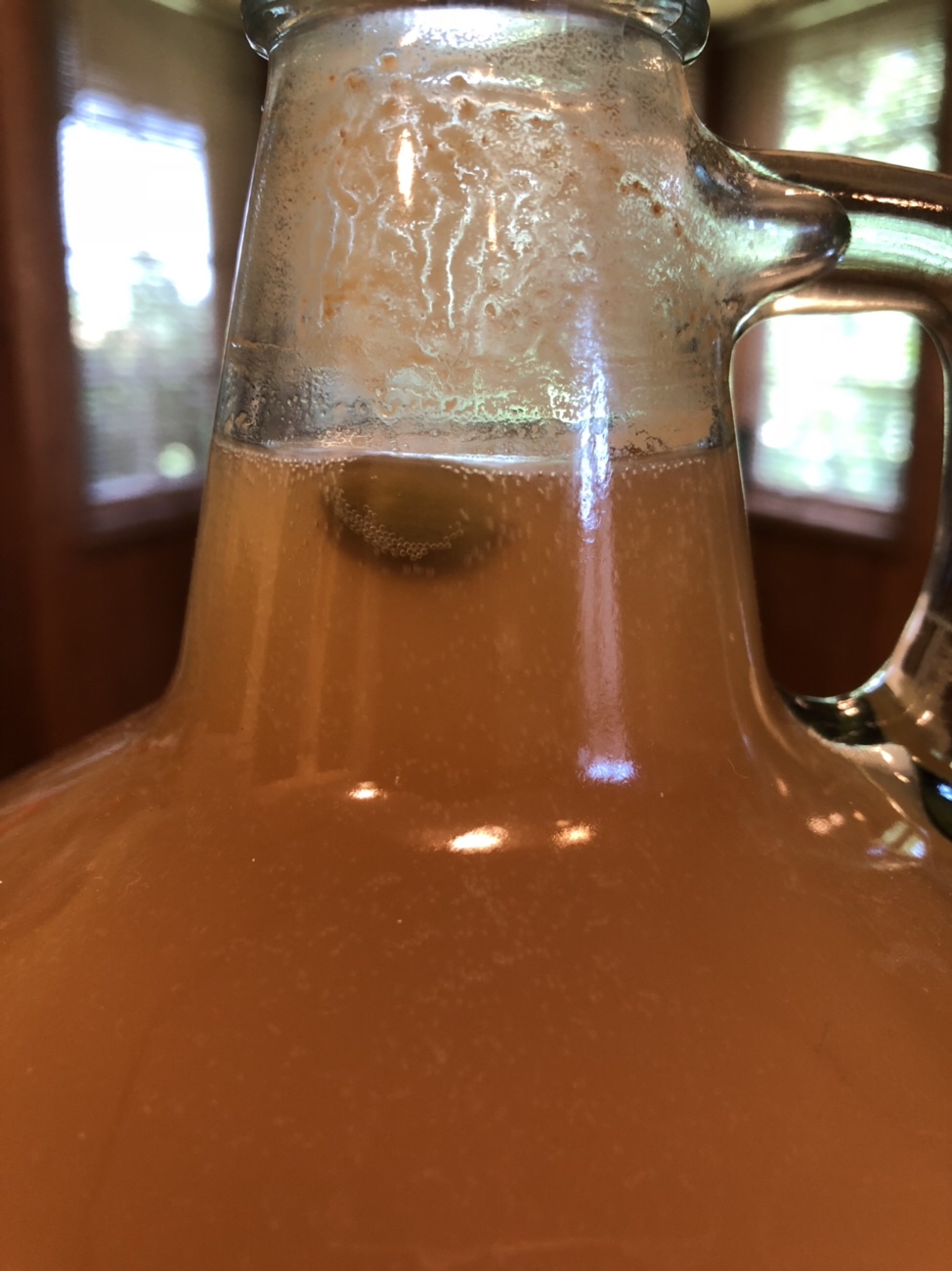 It'll work its magic for a month or so, then I'll rack it to a clean carboy so it's not sitting on the sediment. This warming, spicy wine should be ready to drink just in time for fall weather! 🍂
If you haven't tried tea wines yet, you may really be surprised at how good (and easy to make) they are!