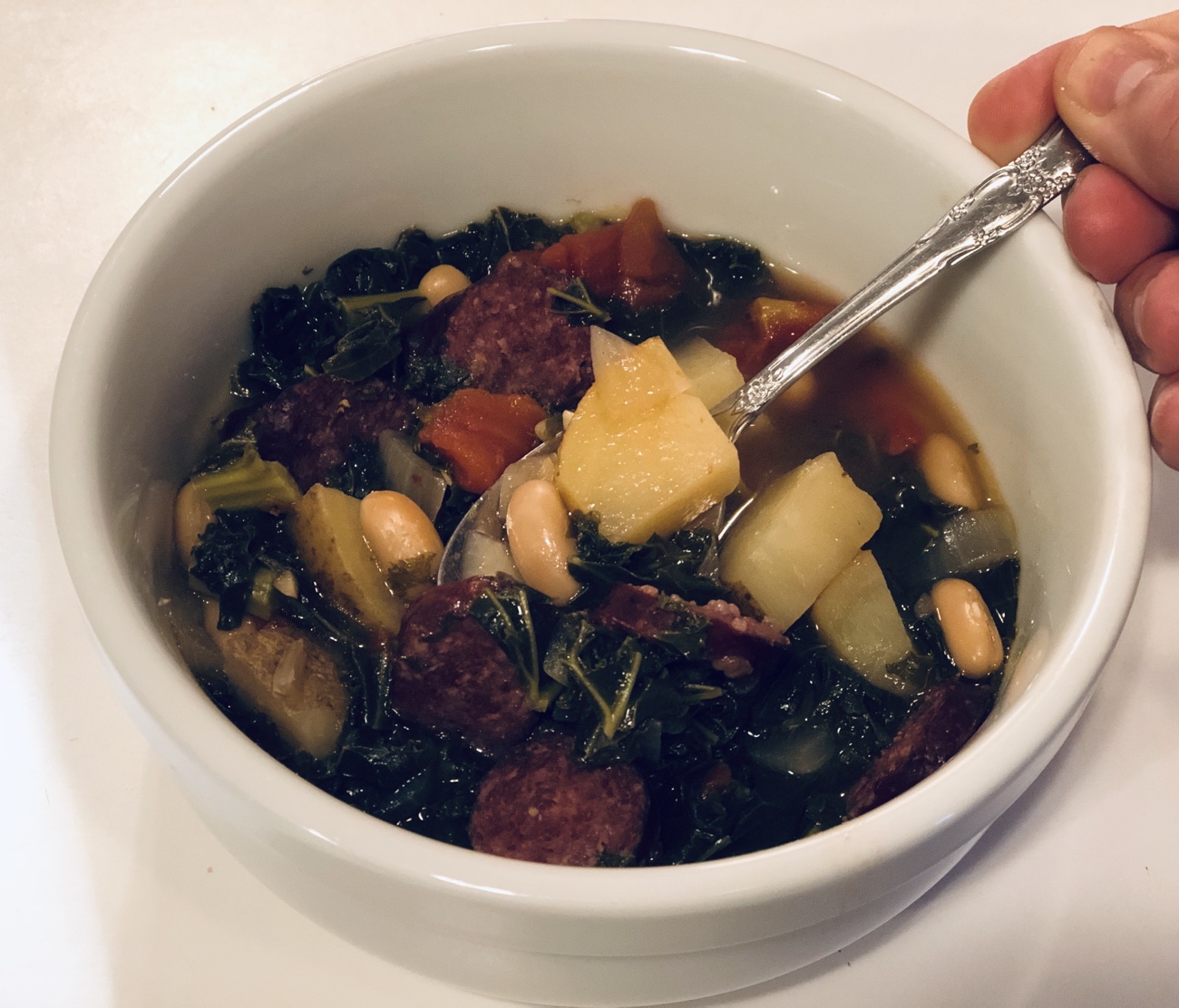 This is, without a doubt, one of my ⭐️favorite⭐️ slow cooker dishes. Its flavors meld into a hearty, savory, utterly delightful one-pot meal. Even if you aren't a big kale fan, you'll appreciate this soup!
First, a word of warning: even a very large slow cooker (like the 8 quart one I used) will not be large enough to hold all the fresh, chopped kale. Once it cooks down, it'll fit just fine, but the cook-down method really only works with a large stock pot on the stovetop (which makes sense, since the original recipe is intended for stovetop cooking).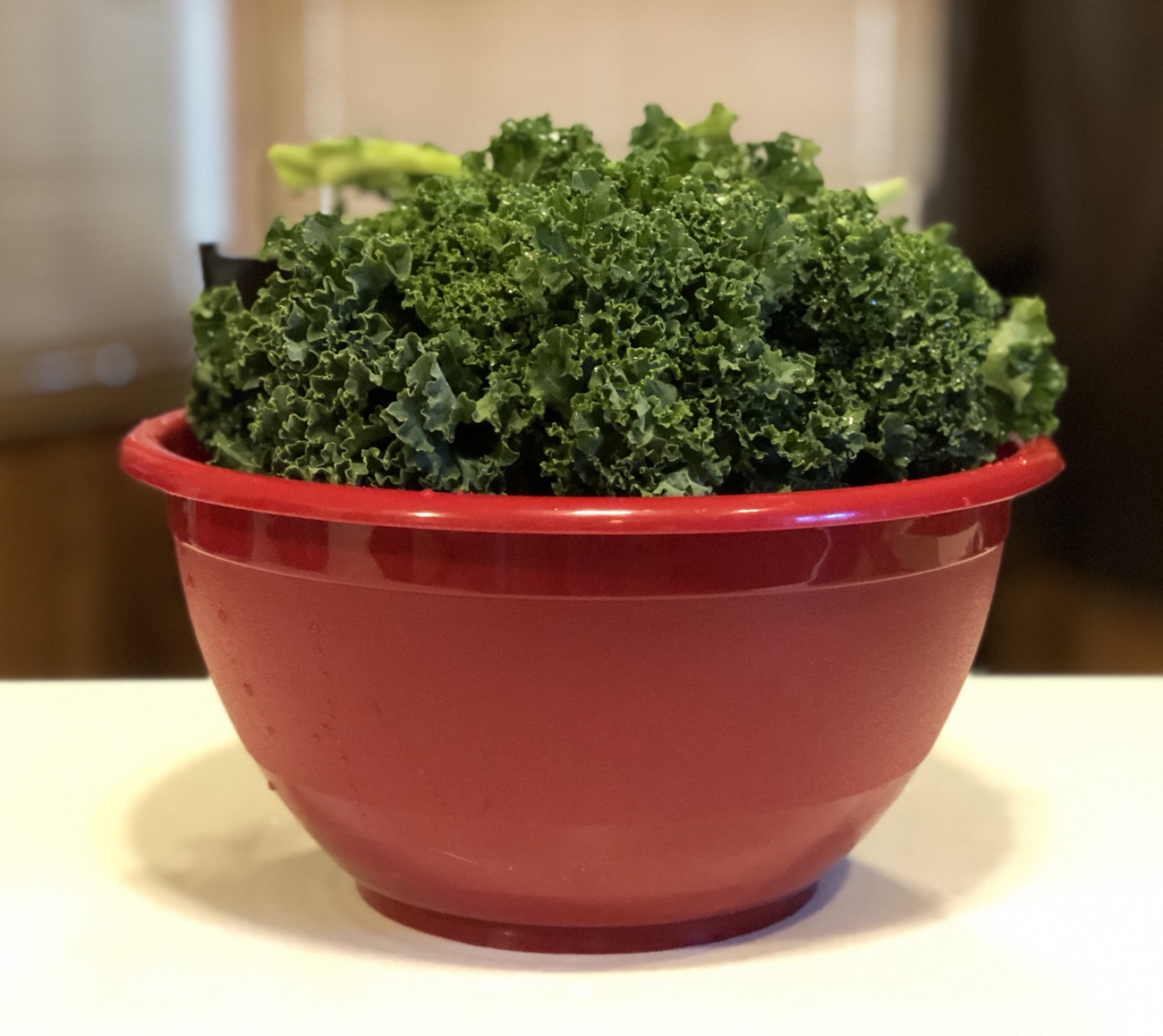 Wondering how to make this work in a slow cooker? Pre-wilt the kale. I washed, chopped (chiffonade), and then briefly sautéed the kale – in batches – in a stock pot. Once wilted, I transferred it to the slow cooker's crock, where it all fit comfortably. Problem solved.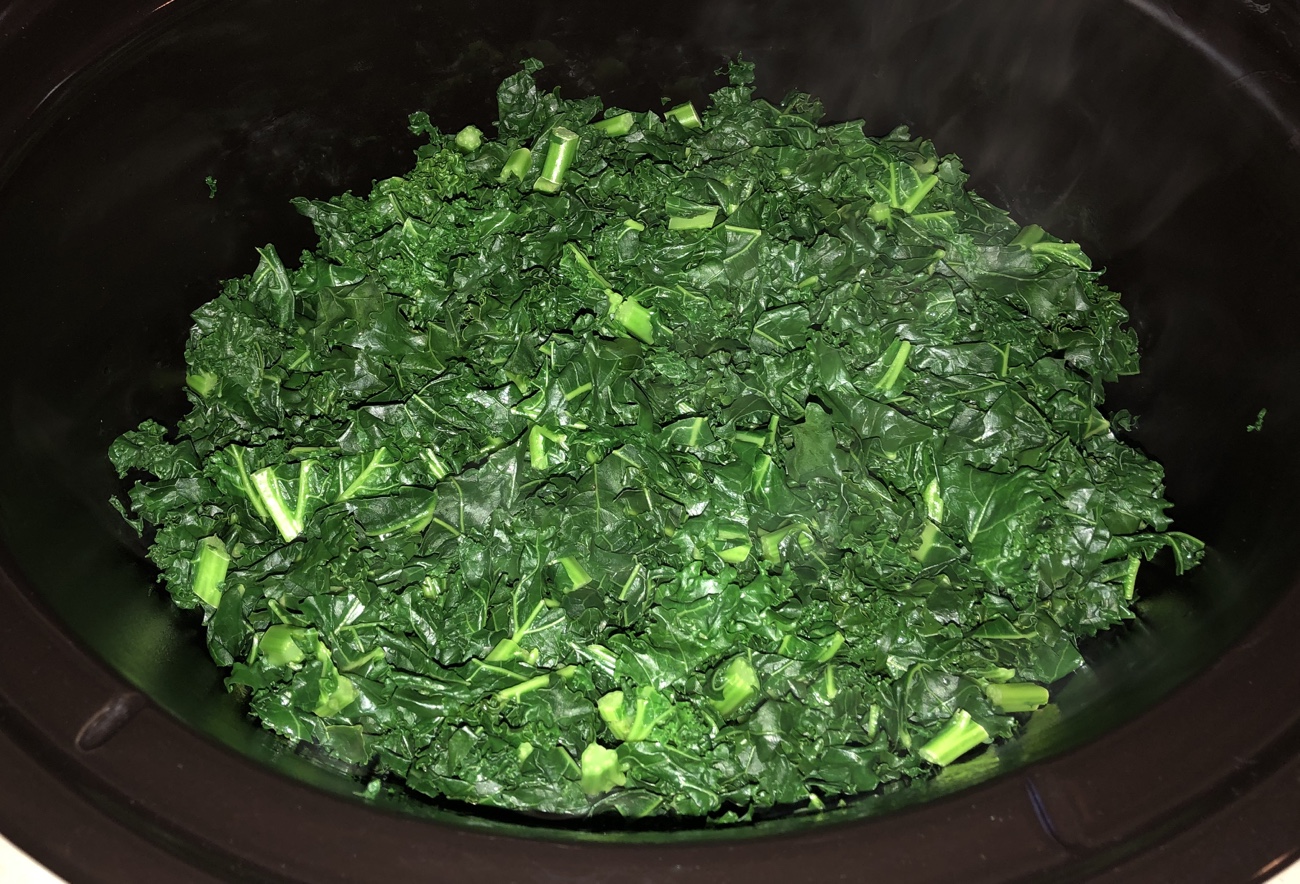 Everything else then just goes into the crock – no need to sauté the onions/carrots/garlic first because they'll cook beautifully. I also like to add an extra can of cannellini beans. Fortuitously, I was able to find organic, grass fed beef kielbasa again, too – and four links, sliced, are plenty to impart their rich flavor to the soup.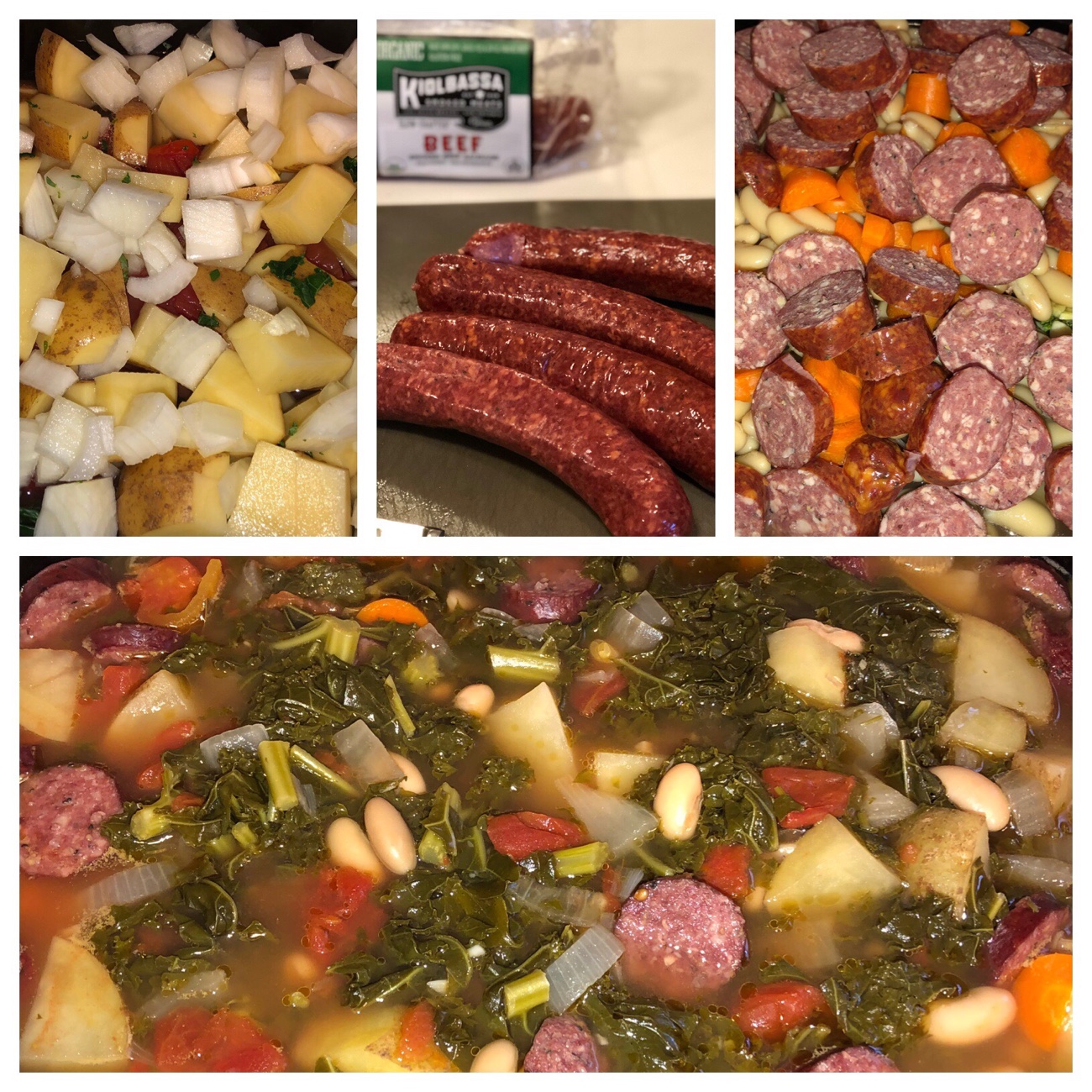 Just let this cook on low for 6+ hours (or until the potatoes and carrots are tender) and serve with some crusty bread. Leftovers – and there will be plenty – are as tasty as the first bowl, too. You'll wonder why you didn't make this sooner!
🥬Make this vegetarian with a meatless sausage like Tofurky kielbasa or Lightlife Italian sausage (or skip the meat analog entirely) and sub vegetable broth for chicken.