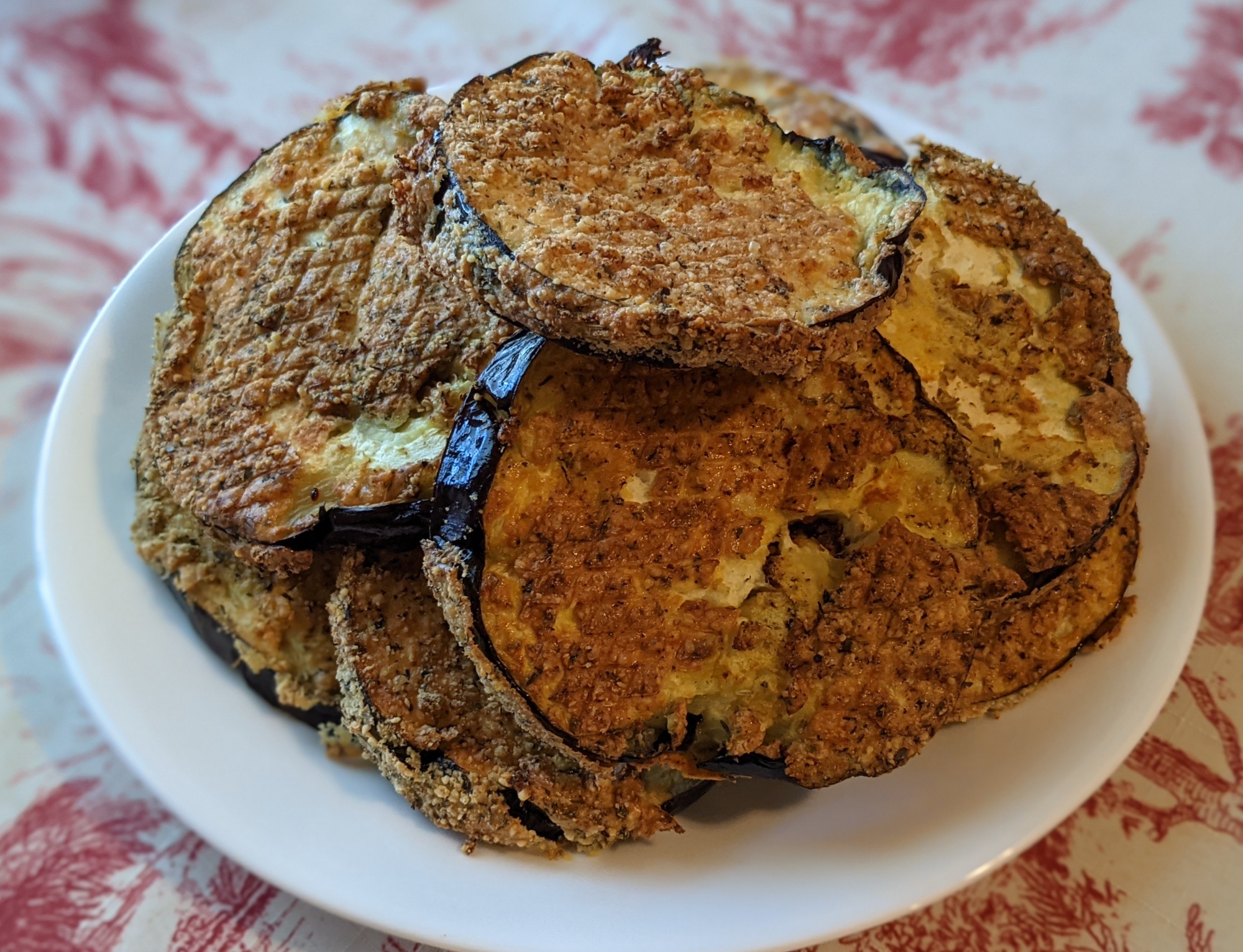 A countertop deep fryer sits forlornly on a shelf, its box gathering dust. I know I'll likely never use it – with an air fryer oven, I can fry food quickly and easily, so why bother with a messy deep fryer? If you like tempura-style vegetables, you'll love these low carb zucchini and eggplant slices!
So the small deep fryer was one of those appliances that I thought I needed (the plan at the time was to use it to make fried green tomatoes) but which ultimately turned out to be more hassle than it was worth; simply buying the needed (large) quantity of non-GMO vegetable oil for the fryer was cost-prohibitive. Unused, it joined the rarely-used bread machine in the "might be used one day" (um…sure) storage area.
In contrast, our Instant Omni air fryer oven gets daily use. We toast, bake, reheat, and air fry food in it. It uses very little oil to make breaded zucchini crispy and delicious, and there's no clean-up and disposal of used oil needed afterward. This air fryer oven is truly an appliance worthy of the counter space it claims.
Making various types of veggie fries in an air fryer is a breeze, so, naturally, these zucchini and eggplant slices are adapted from this recipe for keto zucchini fries.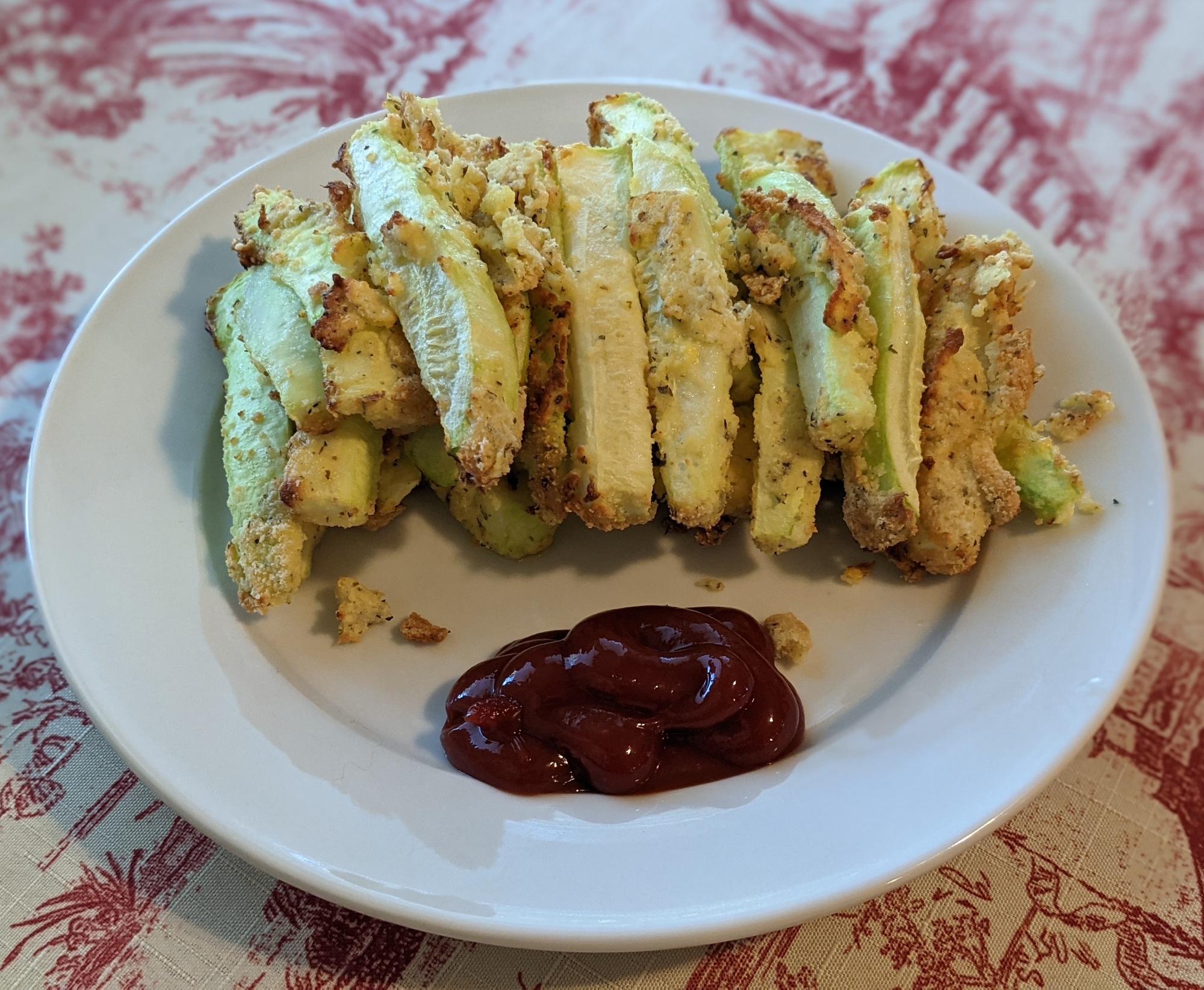 We found – after making the traditional "fry" shapes first – that slicing the veggies into rounds helped them stay firmer and easier to eat.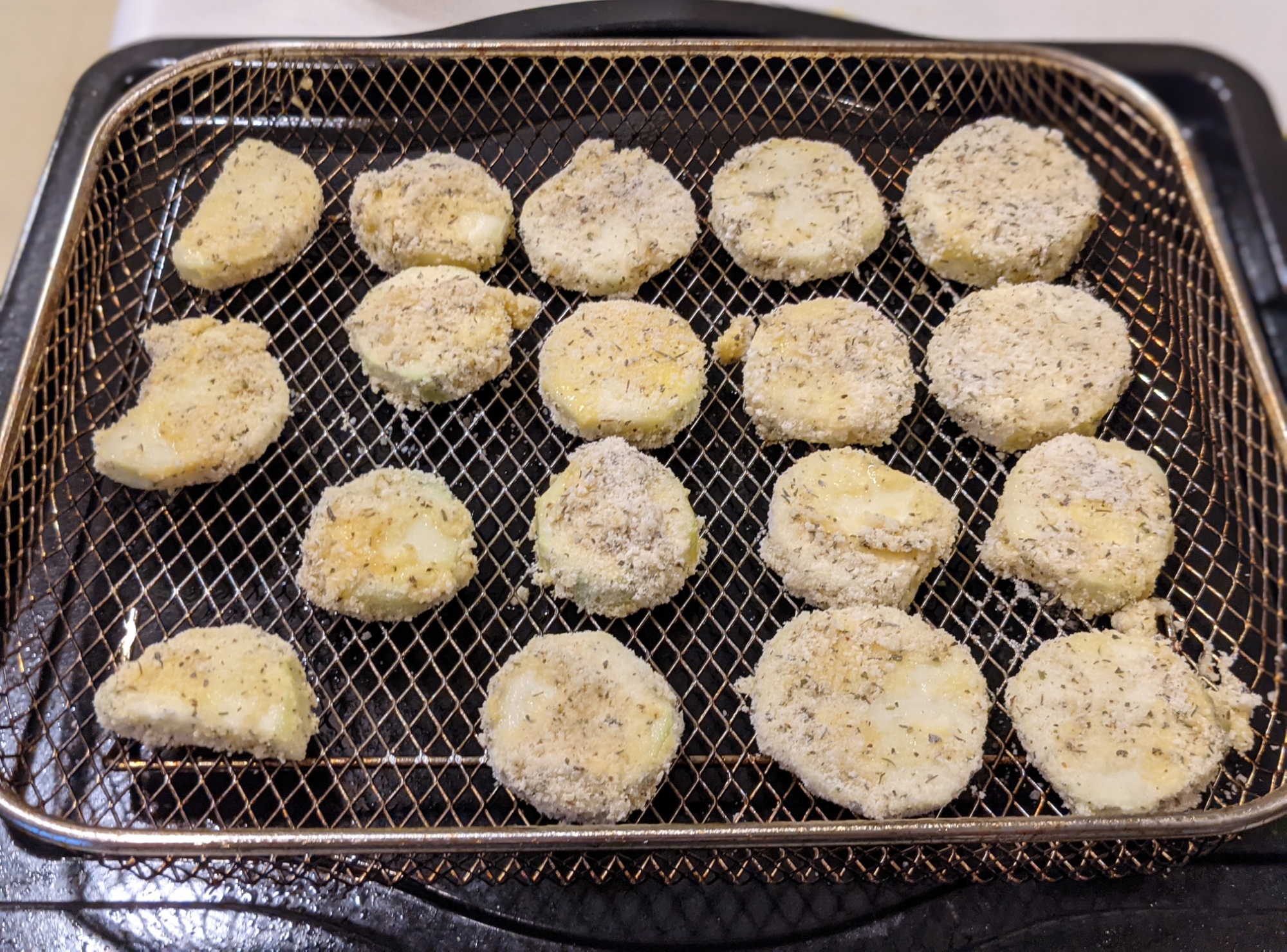 Another change we made was to the order of the breading process: we dipped the slices into flour first, then the egg wash, then the breading, which improved the adhesion of the breading.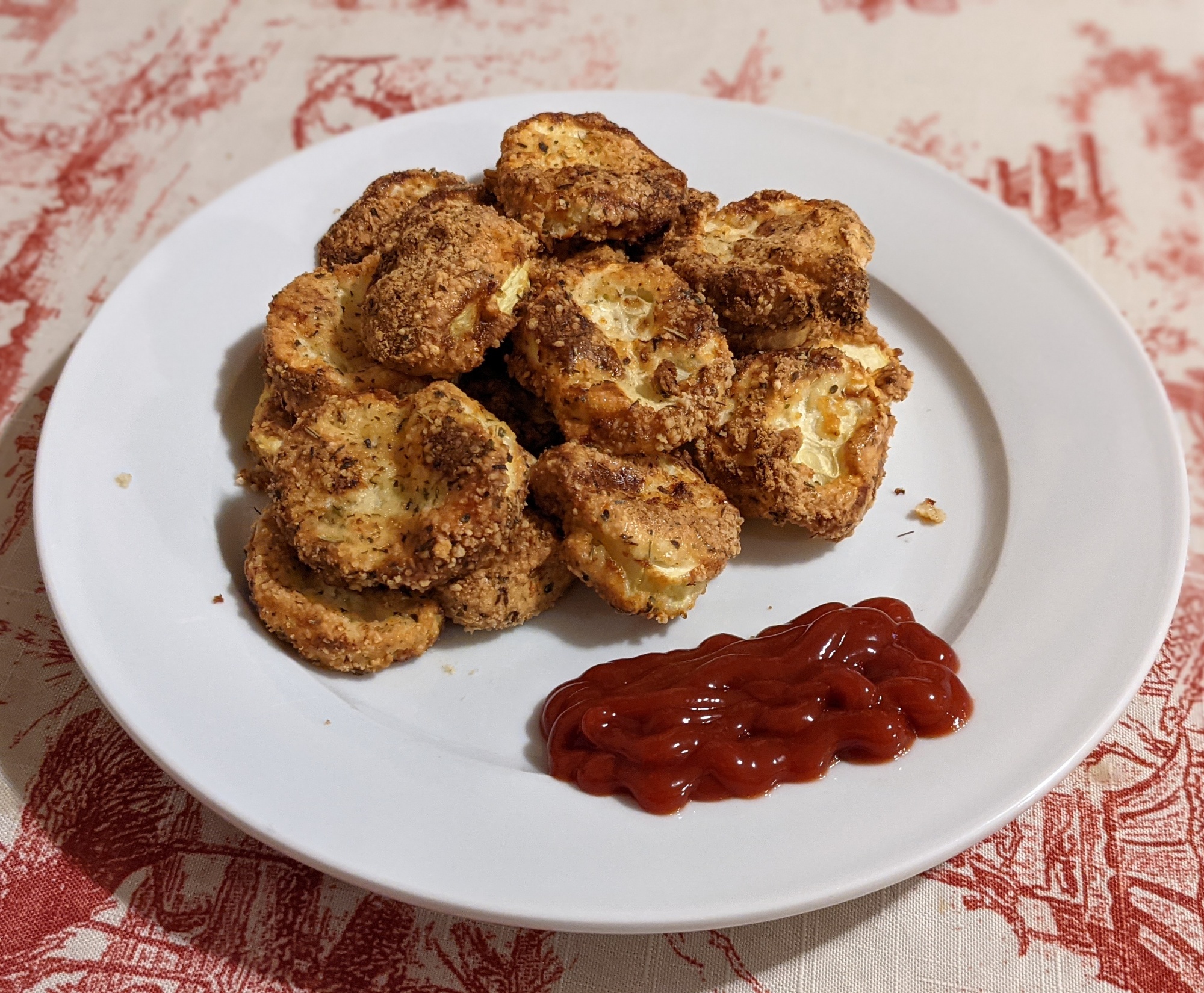 These air fried veggie slices are great snacks on their own or tasty sides for a meal: crispy and crunchy on the outside, but soft and tender on the inside. If you're looking for an alternative to potato-based fries, these should be in your lineup – and they're so good, you'll be making them often!