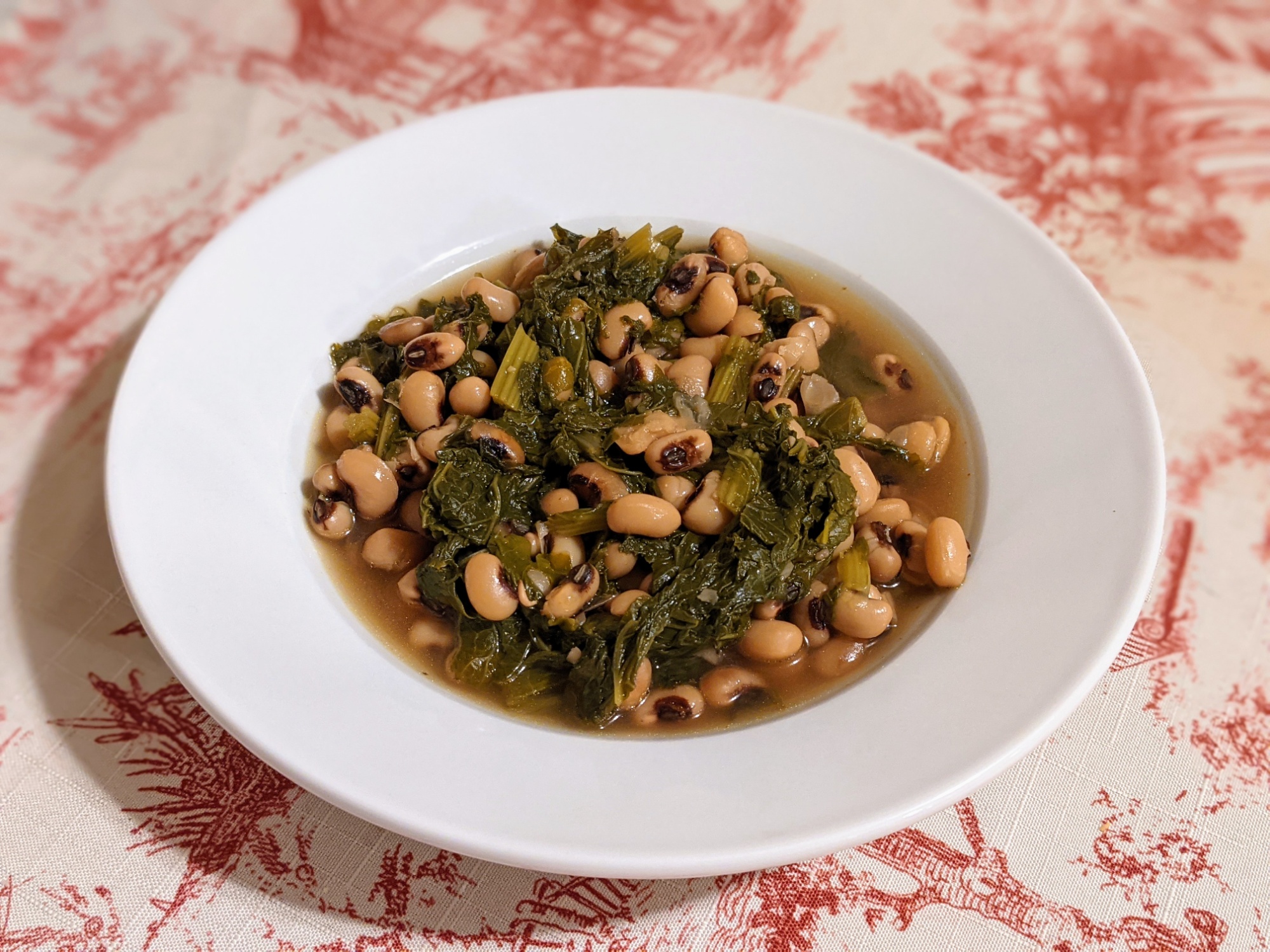 Looking to spice up your meal lineup? How about a dish that's quick, easy, and hearty enough to be a one-bowl meal? In an electric pressure cooker, Black-eyed Peas and Mustard Greens come out perfectly – accompanied by crusty bread to soak up the pot liquor, it's a nutritious and very satisfying one bowl meal!
Around here, we eat lots of legumes, like pinto and black beans, chick peas, lentils, split peas, and, of course, black-eyed peas. My Instant Pots have been game changers: I can now cook dry beans without soaking – something that's far too easy to forget to do the night before I plan to cook them.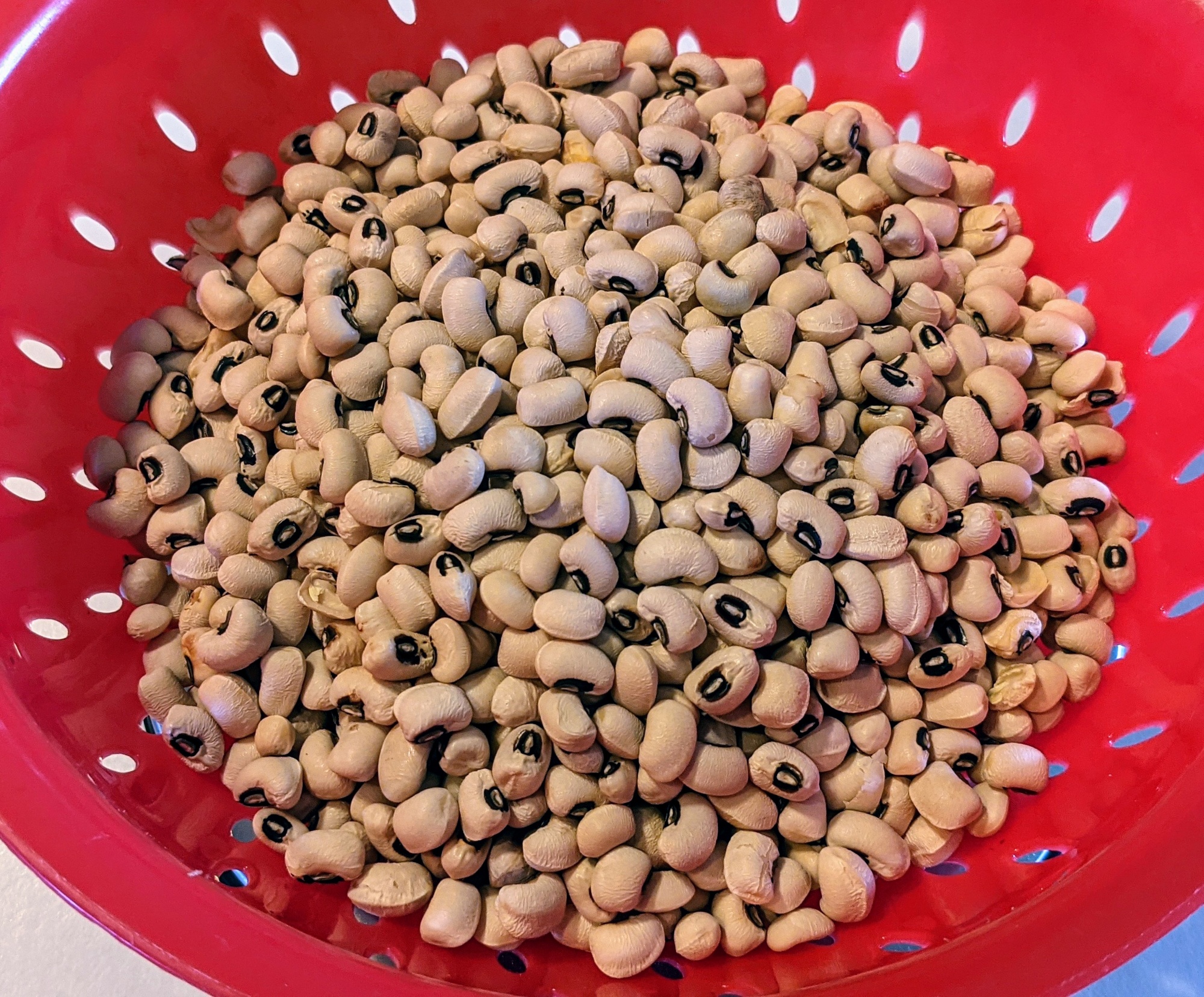 In addition, clean-up is a snap in the stainless steel pot (unlike the ordeal of cleaning a stoneware crock that looked clean, only to reveal crusted-on residue after multiple cleanings). Stainless inner pot = genius!
The greens are an important part of this recipe, and the bitterness is an important flavor component because it marries so well with the peas. I've used both mustard and collard greens, and slightly prefer the mustard because they become softer than the collards after cooking (plus, I can still find mustard greens, unlike collards). Other bitter greens like kale or dandelion greens would likely work well, too.
And I must give a shout out to the amazing flavor imparted by the homemade bone broth (also made in my Instant Pot, of course) – and that schmaltz! Substitute vegetable broth for a vegetarian version.
The recipe is simple: basically, sauté the alliums, add everything else, cook on Manual for 15 mins, natural release. When cool enough to sample safely, add salt and pepper to taste. Skip the side of crusty bread if you're strictly low-carbing; I stick to low-GI, homemade sourdough. With or without the bread, this is a tasty, nourishing meal!