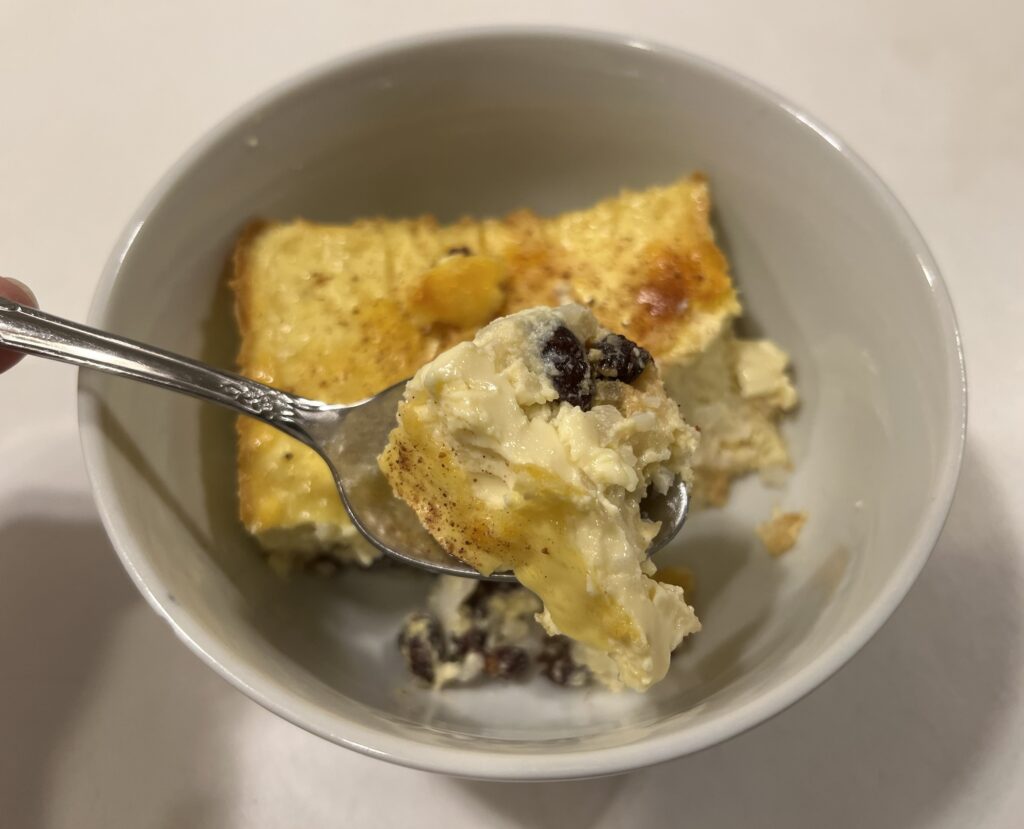 Laying season is now over for our geese, and we find ourselves with a few "extra" goose eggs that need to be put to good use. While goose (and duck) eggs are delightful in scrambles and other egg-based dishes, waterfowl eggs really shine in baked goods. As rice pudding fans, we decided to tweak a recipe we had for a custard-topped rice pudding – that we previously made with duck eggs – by using those enormous goose eggs, instead.
You may already know that goose eggs are much larger than chicken eggs. They're also richer, with very large yolks and unbelievably hard shells. The shells are so hard that cracking one feels like breaking a porcelain object, and the shards of shell can be quite sharp. Goose eggs are sturdy, indeed.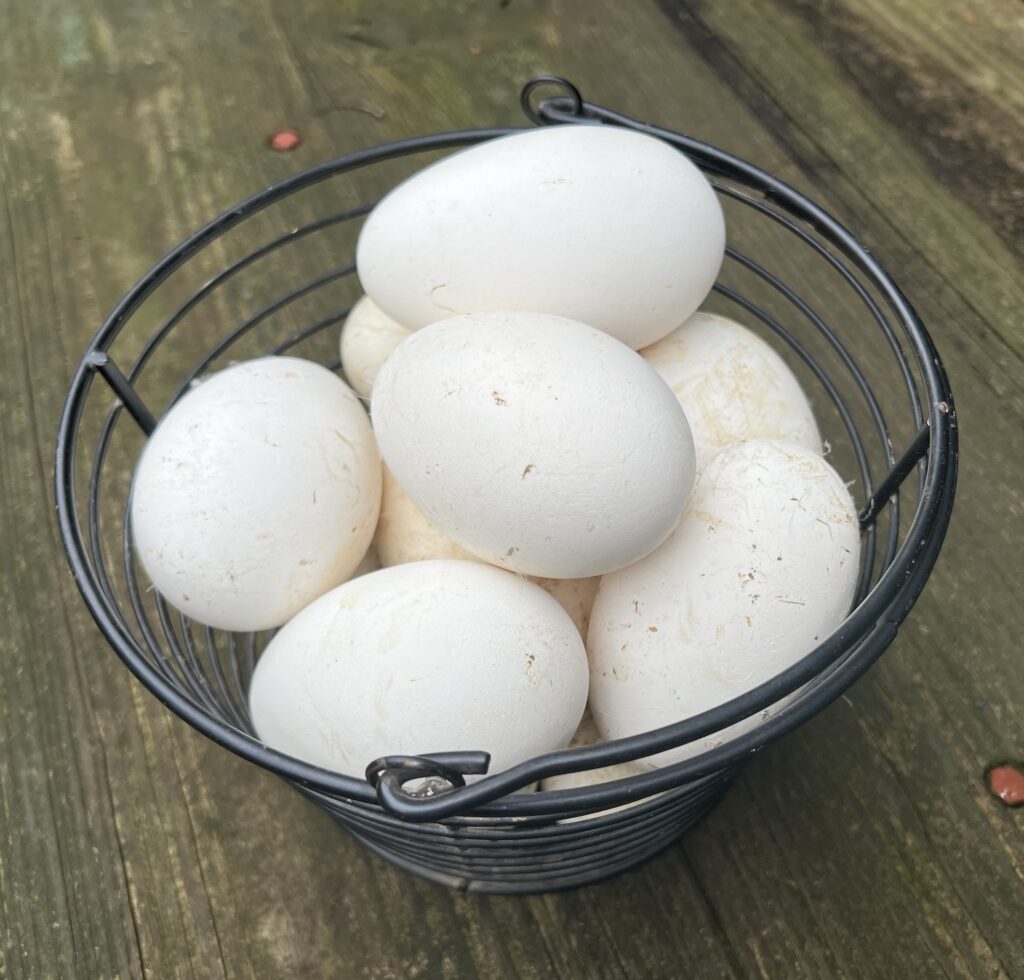 When used in recipes, the general rule is that one goose egg equals two large chicken eggs. To make the custard rice pudding, we used three goose eggs in lieu of the six chicken eggs called for by the recipe.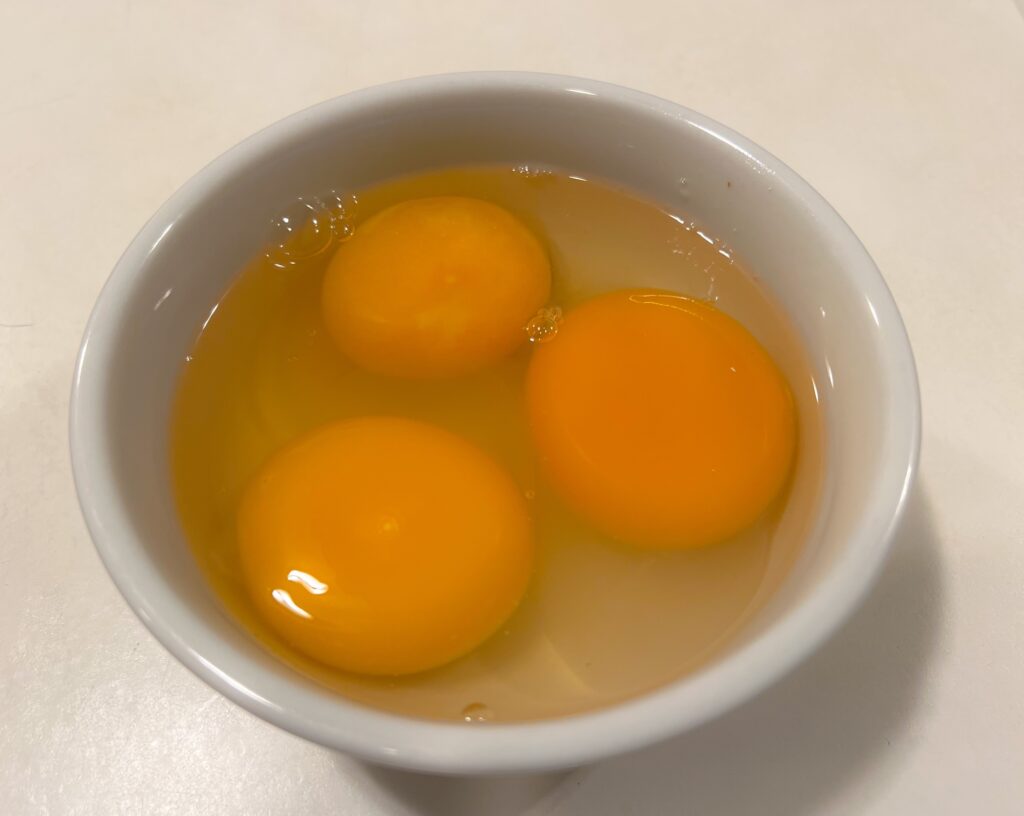 The recipe itself is straightforward: after beating the eggs, the other ingredients are added and mixed well, followed by the raisins and rice. We substituted powdered stevia for the sugar in half the amount called for, and it was plenty sweet.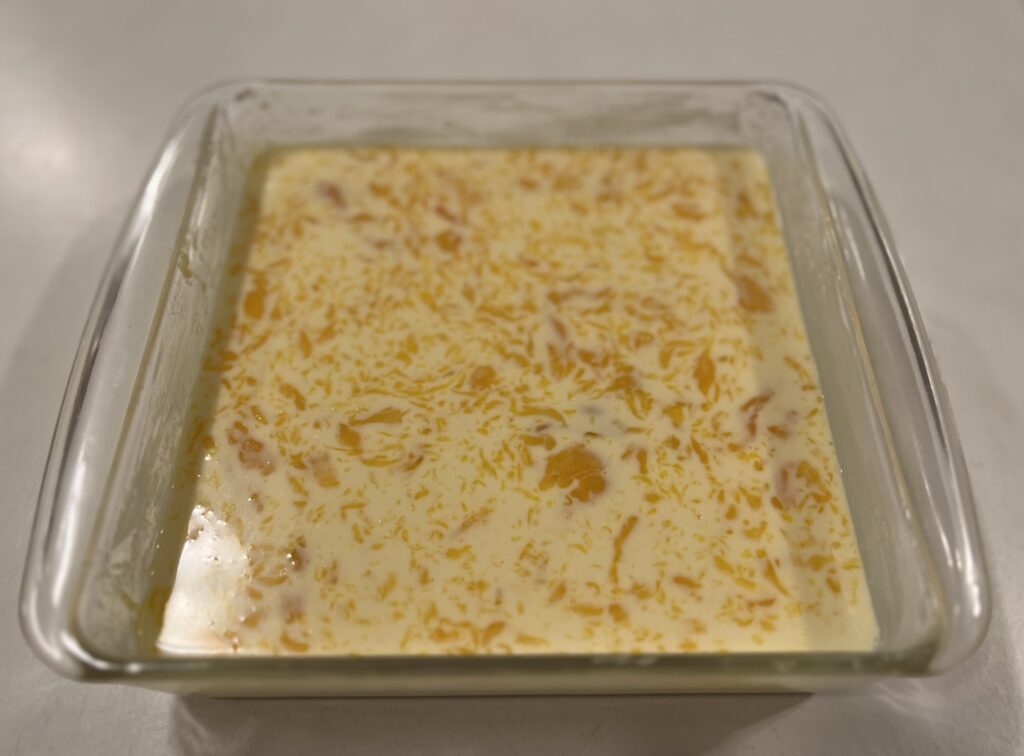 The pudding is baked in what's essentially a Bain-Marie (a hot water bath). We let it bake for an extra ten minutes because a knife slipped into the pudding at the 75 minute mark showed that it needed to go a bit longer. We weren't surprised because we found that the pudding needed to bake for an extra ten minutes when we substituted duck eggs on a 1:1 basis for chicken eggs in an earlier iteration.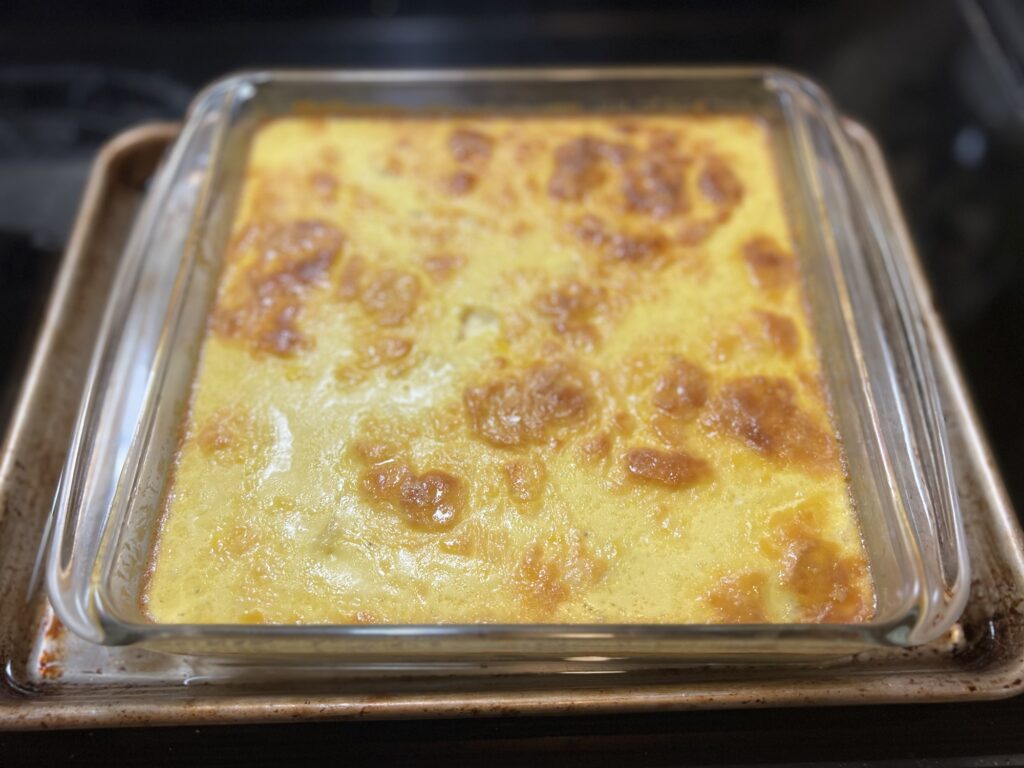 After allowing the pudding to cool, we sliced and served it. The chilling assisted the pudding in setting up nicely, with the finished product having a firm, solid texture. The raisins settled to the bottom of the pudding, creating – with the rice – a lovely "crust" of sorts.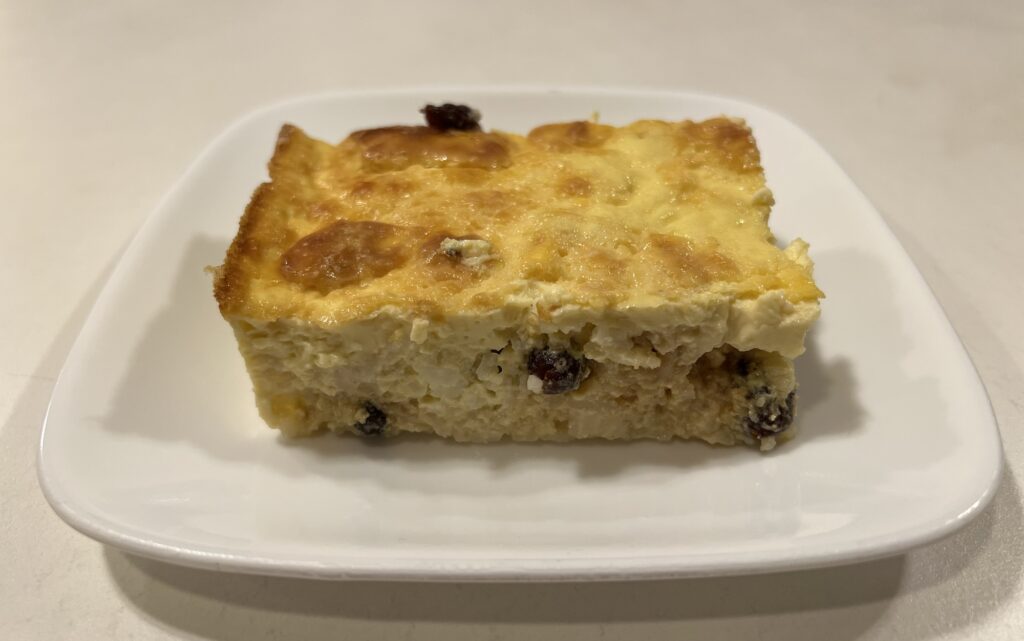 Verdict: incredibly rich, creamy, and decadent. The goose eggs made the custard at the top of the pudding so thick and custard-y that it had to be sampled to be believed. Would we make it again? Definitely! As a big Instant Pot fan, I think this recipe would lend itself well to a pressure-cooked version, so I'll be working on modifying the recipe for the electronic pressure cooker. (Instant)Pot-Heads, stay tuned!
Custard fans and rice pudding fans rejoice: this recipe is the best of both worlds, and if you use goose eggs, it's out of this world!