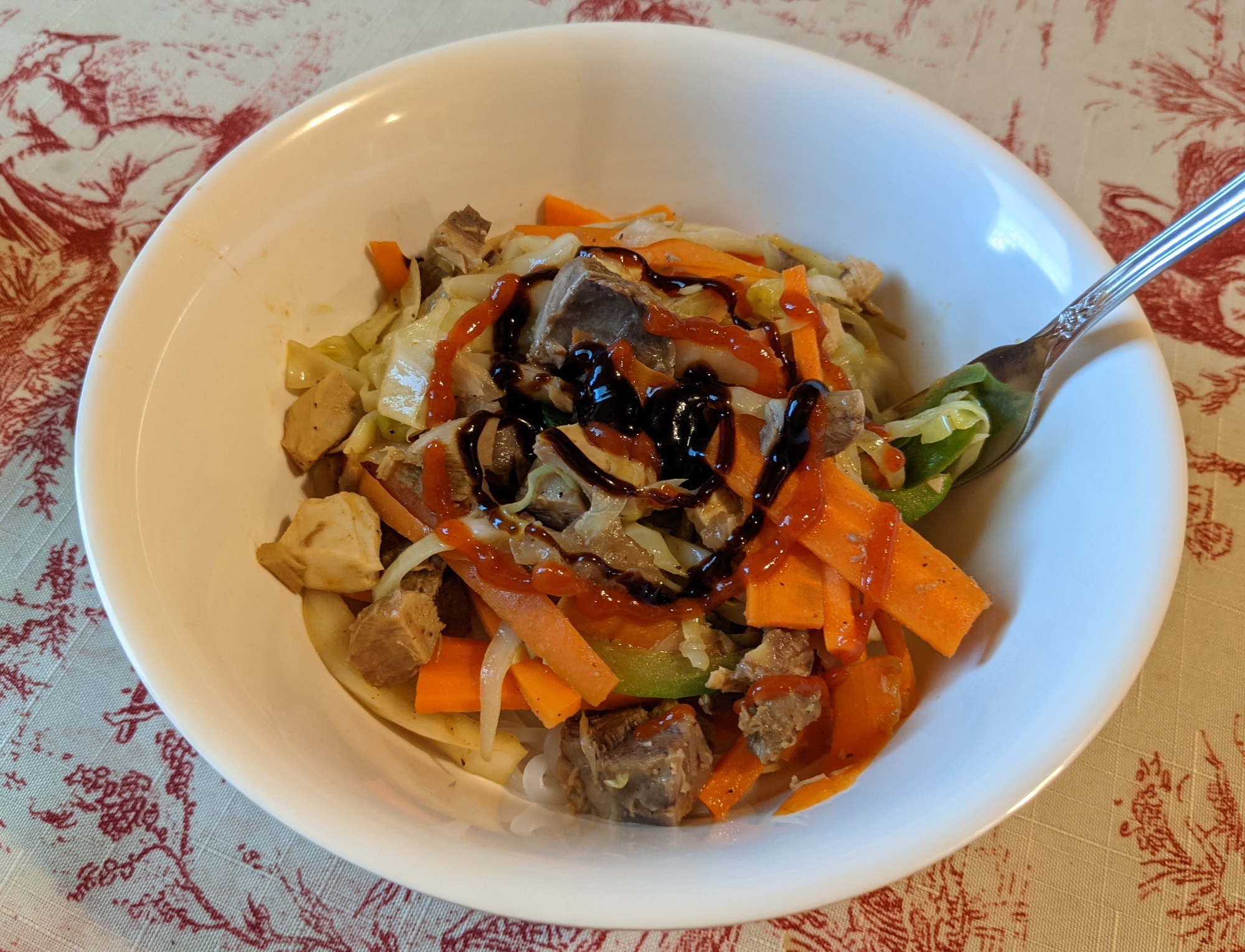 Summer is noodle bowl weather. I like to take leftover (homegrown) cooked chicken and make quick and easy meals with it, like an Asian-inspired noodle bowl. And when you use shirataki noodles instead of egg or rice noodles, it becomes a lower carb but still delicious version of a classic!
My low carb friends likely know all about the low carb/high fiber shirataki noodle, but for readers who may be unfamiliar, it's made from konjac, a root vegetable. This is no ordinary root vegetable, though: it's full of an indigestible fiber called glucomannan. Glucomannan has a unique ability to hold many times its weight in water, so when the vegetable is made into a "noodle" form, it basically has zero net carbs. You read that correctly: zero, when you subtract the grams of fiber from the grams of carbohydrates.
And all that fiber (and water) makes you feel really full. While they may look like the vermicelli rice noodles you've enjoyed in Vietnamese phở or bún, they're stretchier, more slippery, and more filling. Glucomannan is a type of fiber that also acts as a prebiotic, feeding your good gut flora. Remember: prebiotics + probiotics pack a one-two gut health punch.
The shirataki noodles typically come packed in water, and need to be rinsed before cooking. I also like to dry them by cooking them in a skillet for a few minutes. This process helps eliminate any "fishy" smell the noodles may have.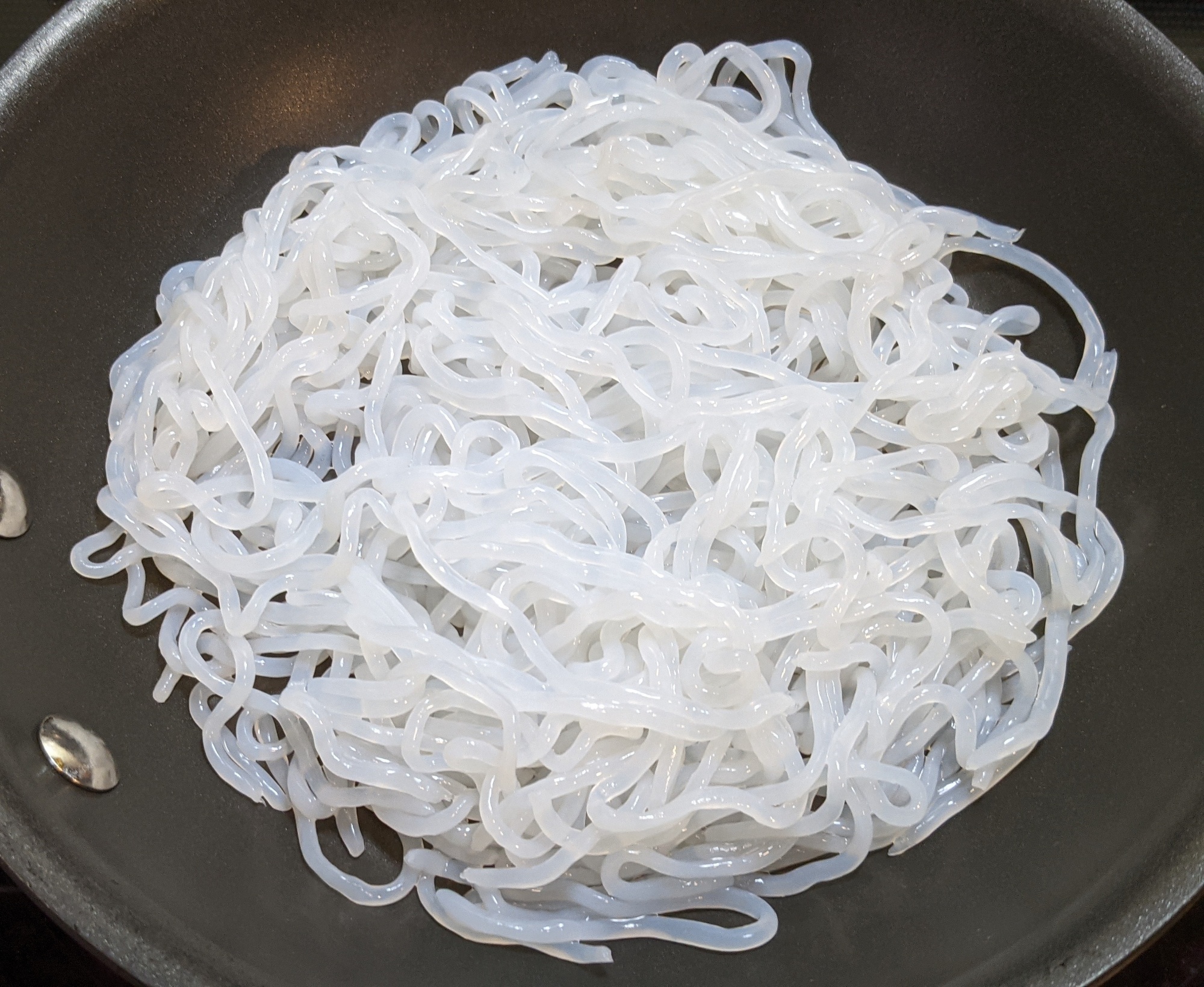 To make this noodle bowl, I shredded green cabbage, sliced carrots and bell peppers thinly, and sautéed them in a large skillet. I added a bit of toasted sesame oil for flavor, too. Chopped, cooked chicken also went in, along with the spicy peanut sauce (I added some chili-garlic sauce to this recipe for a kick).
Constructing the bowl: the noodles went in first, followed by the veg and chicken stir-fry, topped by some sriracha and hoisin. Like leftovers? I sure do. Since I cooked enough of the stir-fry part to make 2 meals, all I'll need to do for tomorrow's bowl is prepare the shirataki noodles and put it together with the veg. Easy! Quick! Tasty! Nutritious! Eat well and be well.