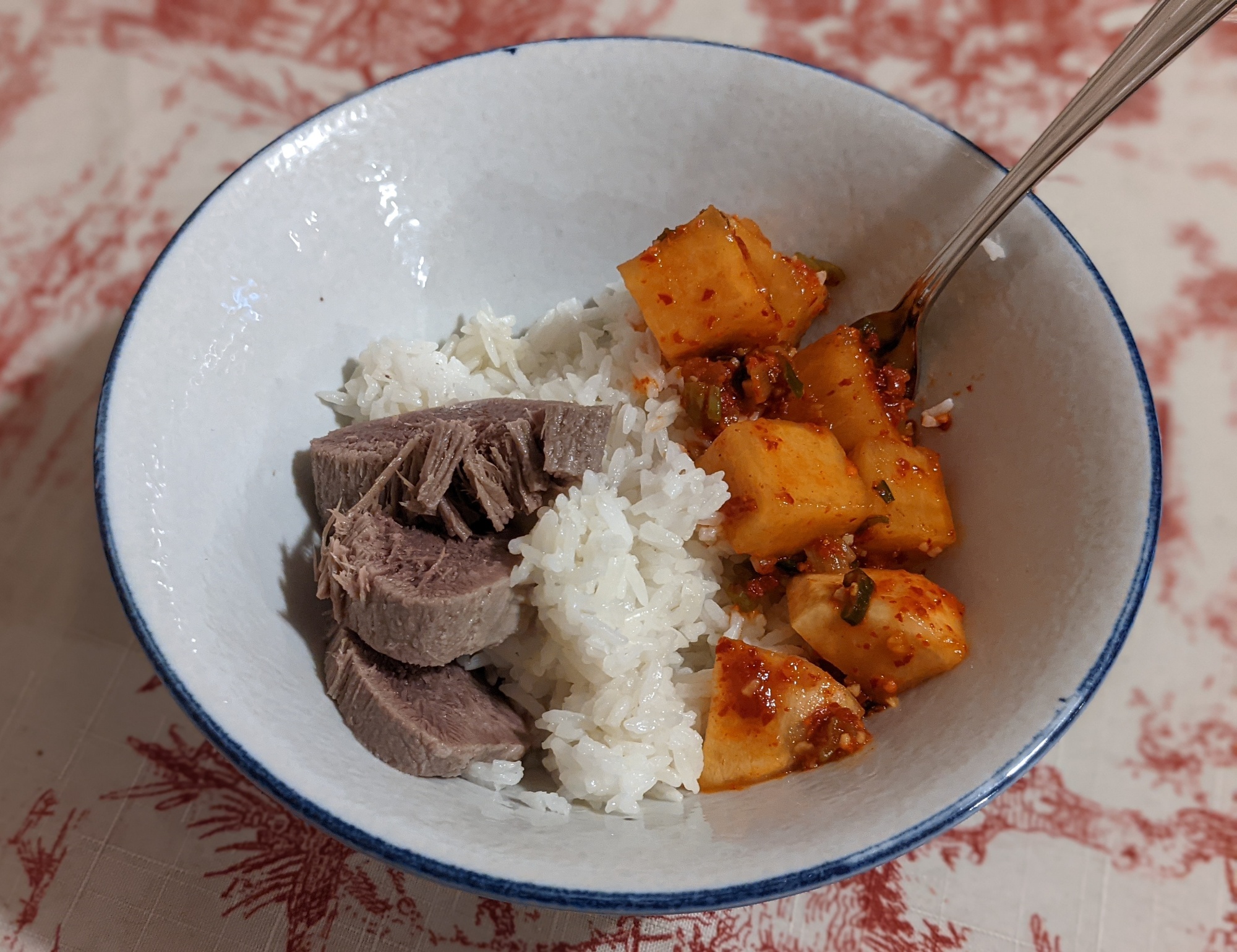 It's been a while since we posted about the delights of beef tongue. Yes, lengua tacos are nice, but tongue can be the basis for other toothsome dishes…like this super simple rice bowl.
In the past, I prepared tongue in a slow cooker – and it came out delicious – but I knew that I had to try cooking it in one of my Instant Pots (yes, I have 4, all different sizes). I've found my electric pressure cooker to perform similarly to a slow cooker, but much more quickly.
The tongue, accompanied by bay leaf, onions, and enough water to cover it, cooked for 90 minutes on Manual.
After a natural release, I removed the tongue and peeled off the outer skin. It was a very easy task, nearly peeling itself. And later, our dogs enjoyed the skin as a snack – no waste!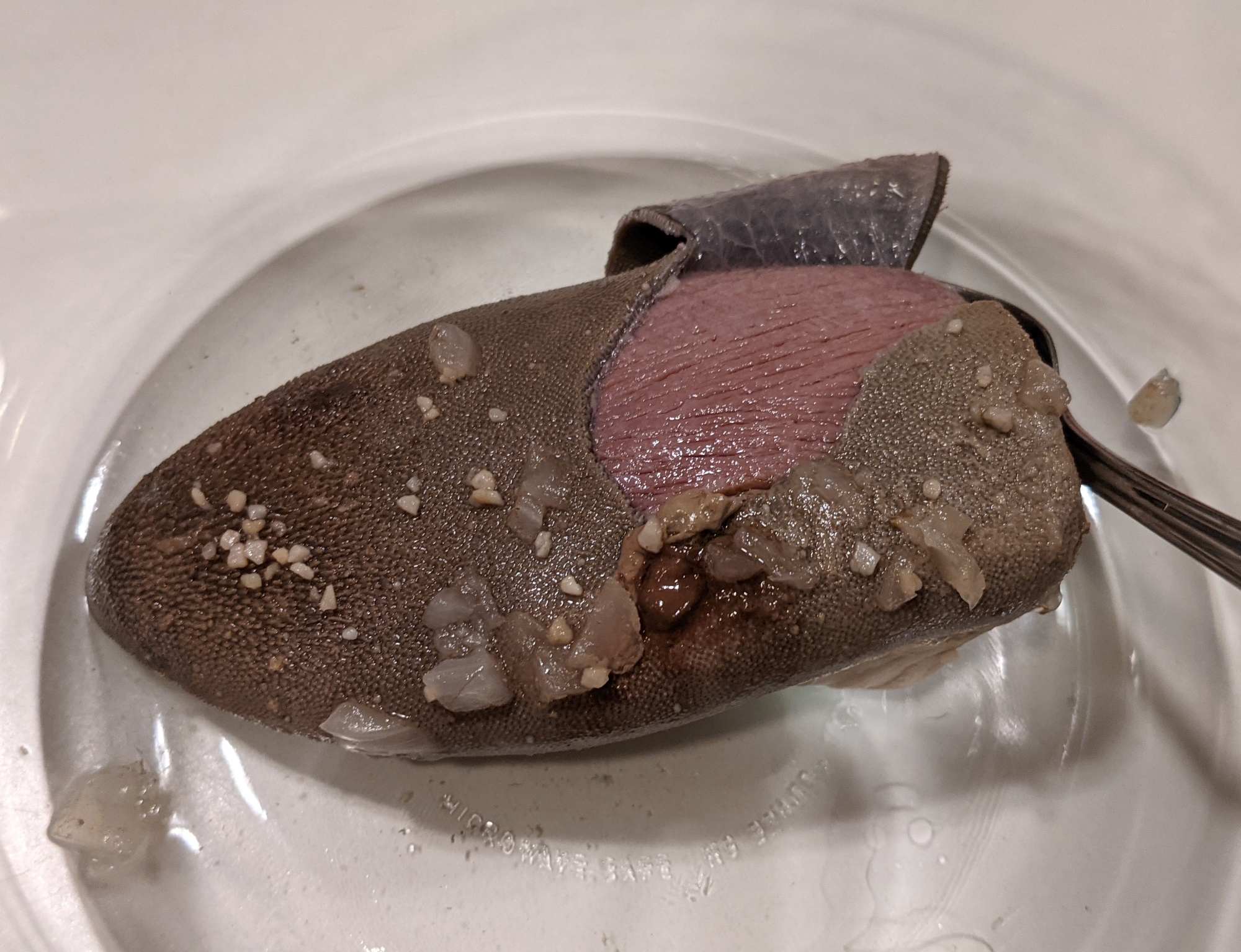 Once peeled, the meat was so tender that it was almost shredding itself – you can see how it lends itself to tacos. Since I wasn't planning to eat it on that day, I put it in the refrigerator.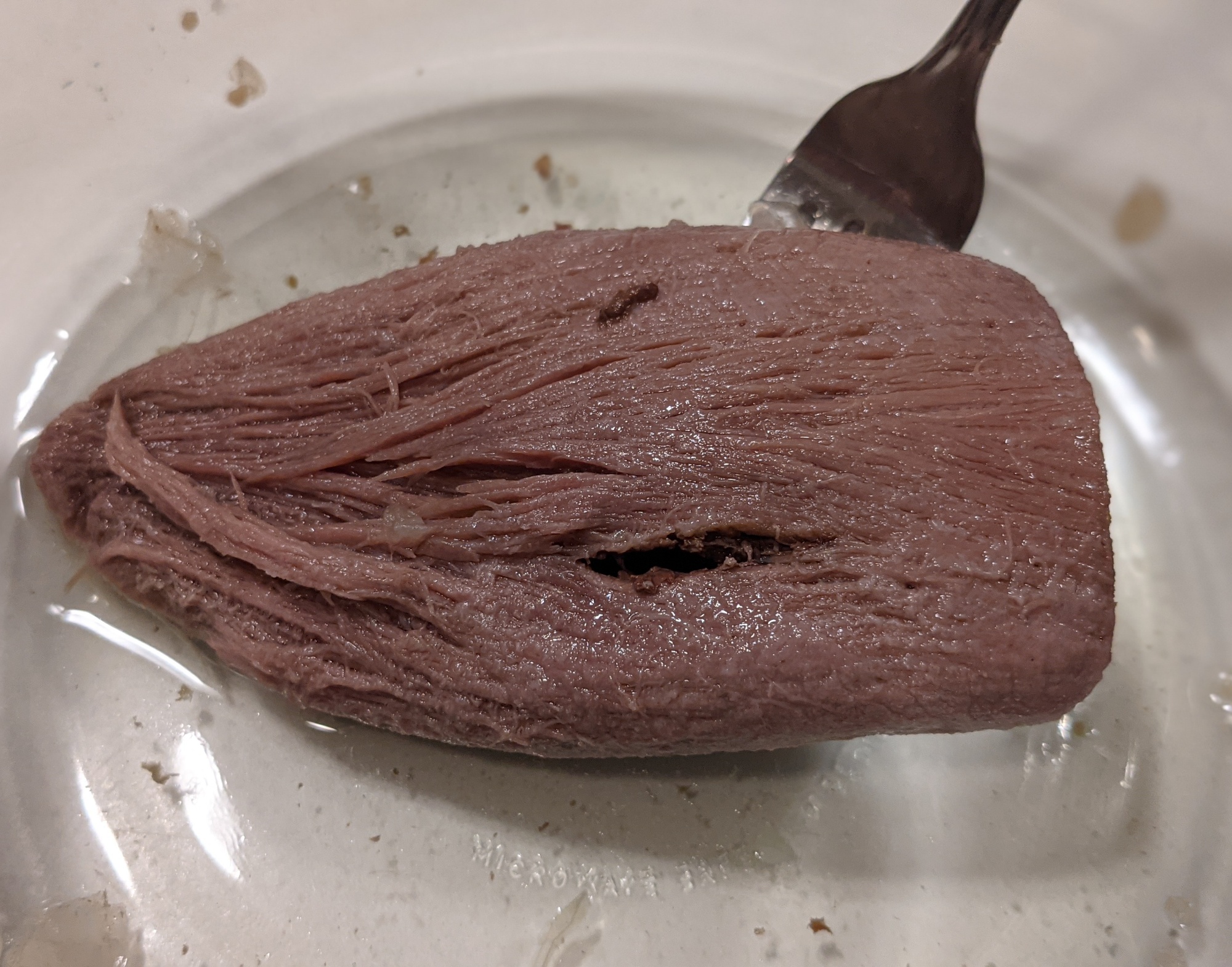 With the heat dome we've been having here, the last thing I want to do is warm up the house by cooking something on the stove or in the oven. Being able to retrieve the tongue (now cold) from the fridge, slice it, and place it atop hot rice made for a quick and not too heavy meal. A side of homemade kimchi added a nice pop of spice to liven the dish, too.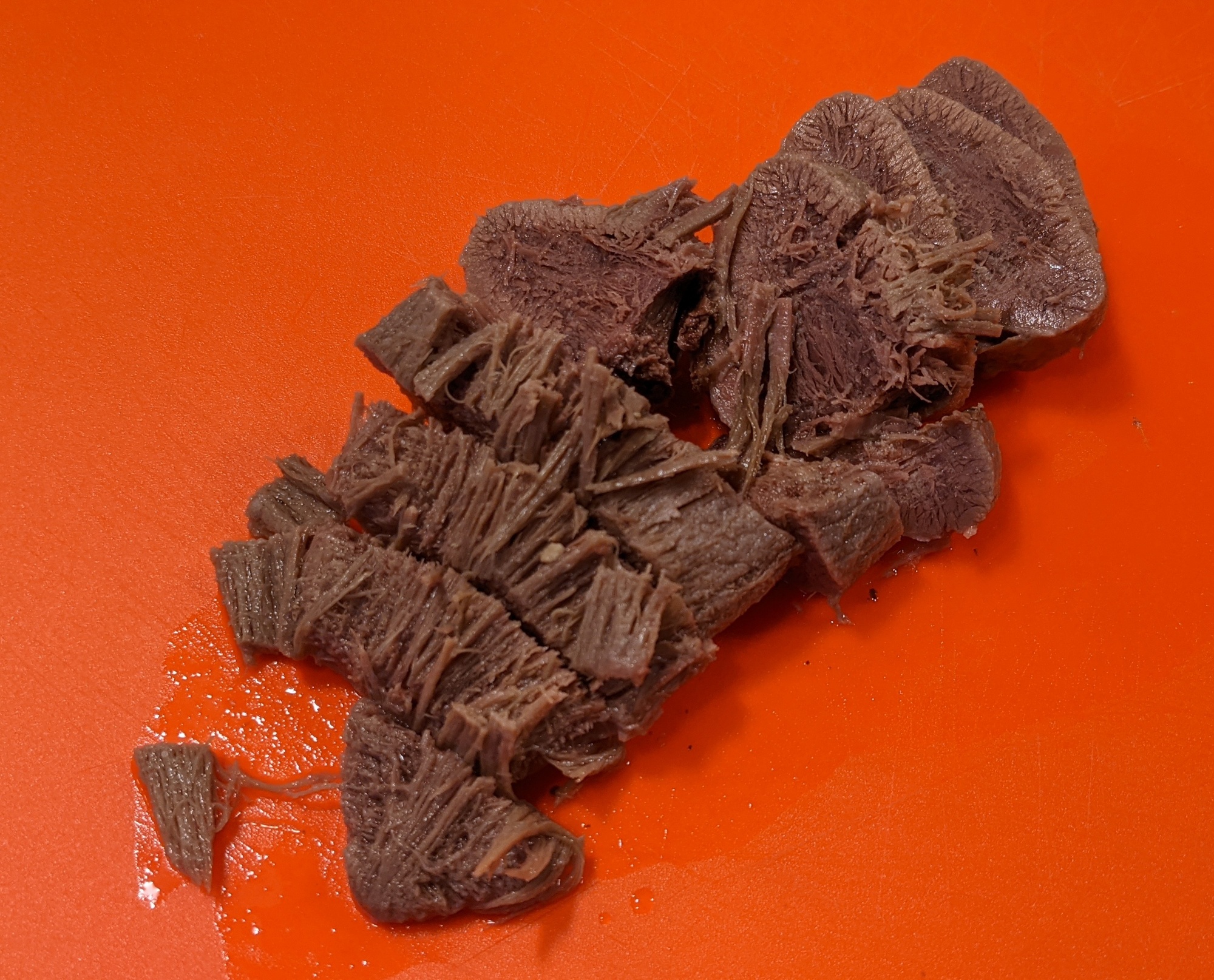 The tongue was, as expected, very tender, juicy, and pleasantly fatty. I've seen it likened to roast beef, but it's much more tender, practically falling apart. It would be great in meals like BBQ sandwiches or hash…and more.
And, lest we forget to mention it, this is a very affordable cut of meat, far less expensive than steaks or even ground beef. Tongue, while it may scare off the squeamish, is a tasty, frugal, and smart choice: each head of cattle processed has a tongue, a perfectly nice and edible piece of meat, and by utilizing it, you help avoid waste. Smart choice! We buy our beef from local farmers who feed their cattle only grass, including finishing them on grass.