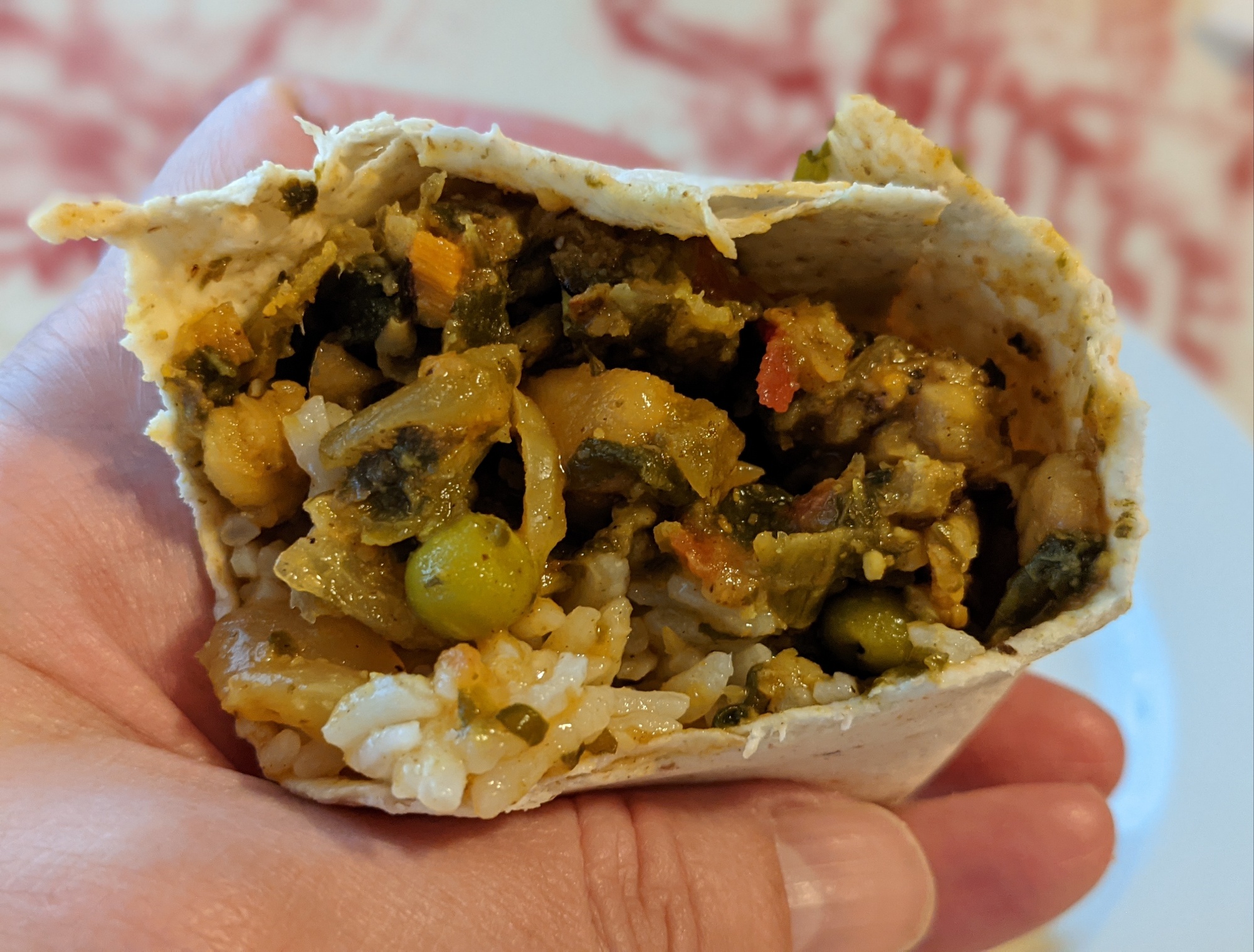 With the chill in the air, warming soups and comforting meals are just the ticket – and they can be made quickly and easily using an electric pressure cooker! For this one, I cooked dry chickpeas without soaking them first and used them as the base for a delightfully hearty and veggie-packed curry.
It's not unusual for me to use my Instant Pots several times a day…or even have more than one going at a time. They do their work fast, allowing me to be spontaneous and decide – as inspiration strikes – what meal to make. I'm not saying that meal planning isn't a wise move, but failing to do so isn't necessarily a barrier to eating well, if you keep staples on hand and an electric pressure cooker at the ready.
The first step in making the curry is to cook the chick peas. The recipe I based this dish on calls for canned chick peas (which will save some time) but I had dried ones in the pantry, so I cooked them first. After an hour cook time, they were soft and ready. I removed the chick peas, then cleaned and dried my 6 quart Instant Pot and began part 2.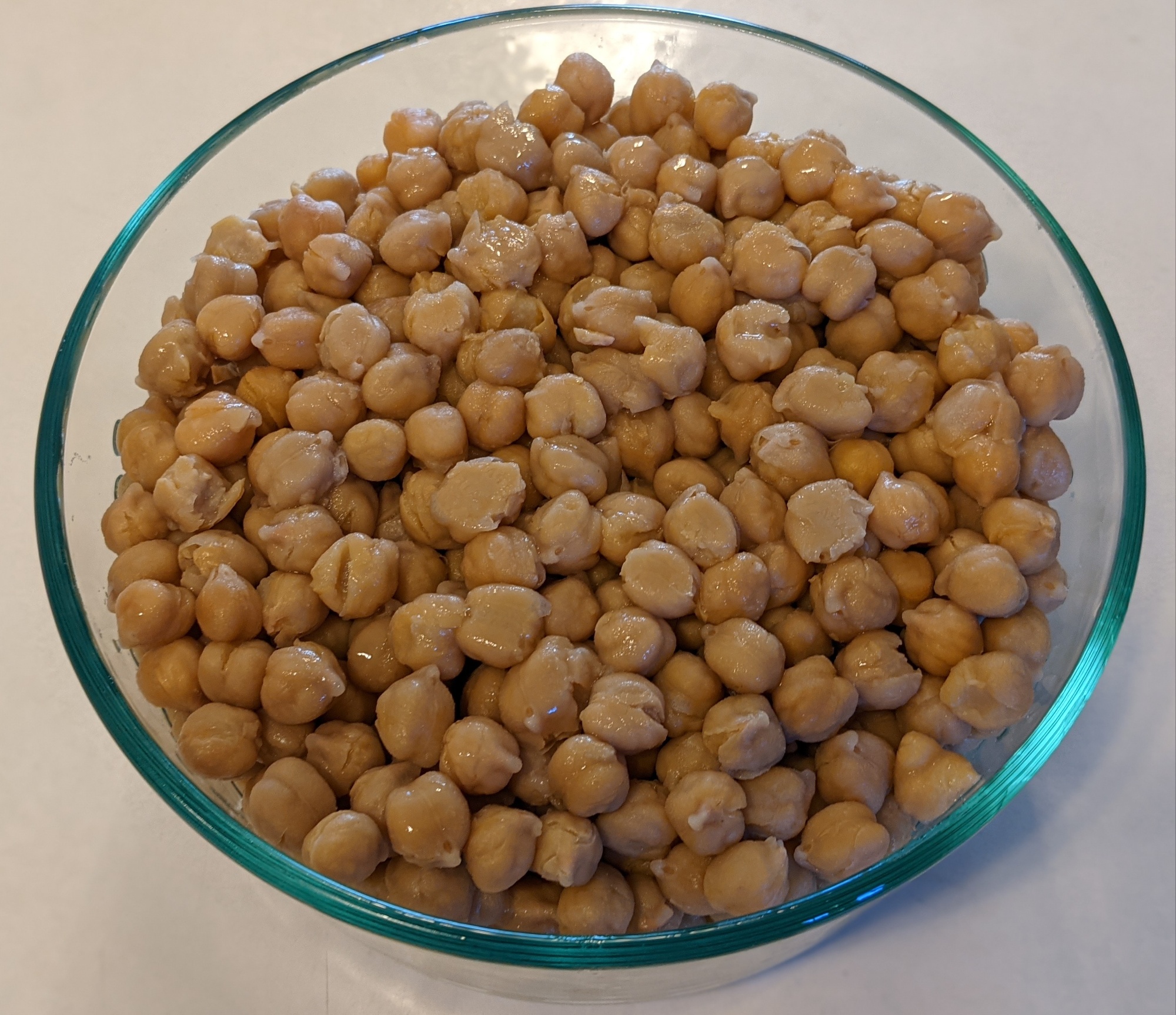 Next, the onion, bell pepper, and garlic were sautéed in oil.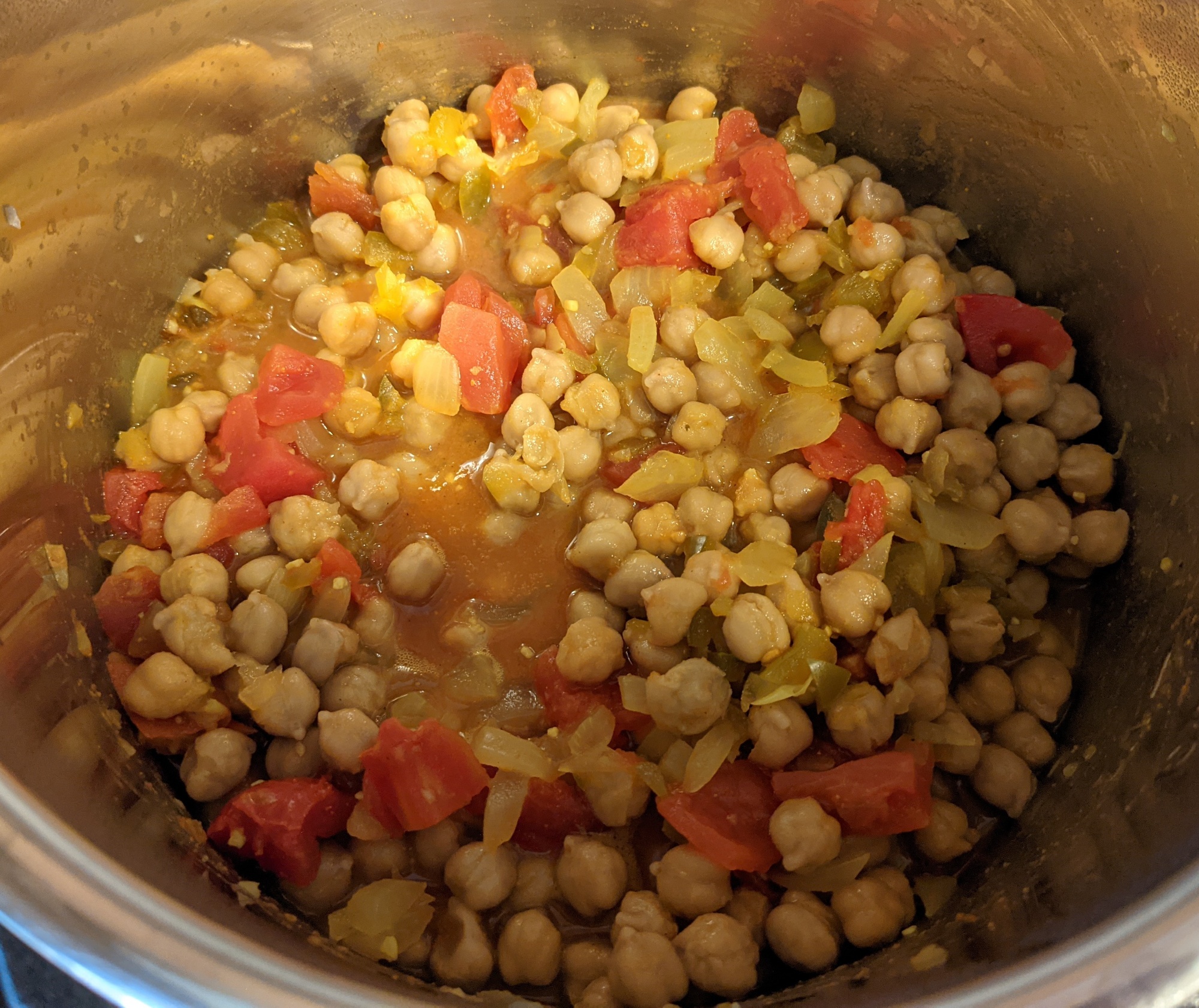 Curry powder (I doubled the amount, since I like my curry spicy) was added and briefly cooked.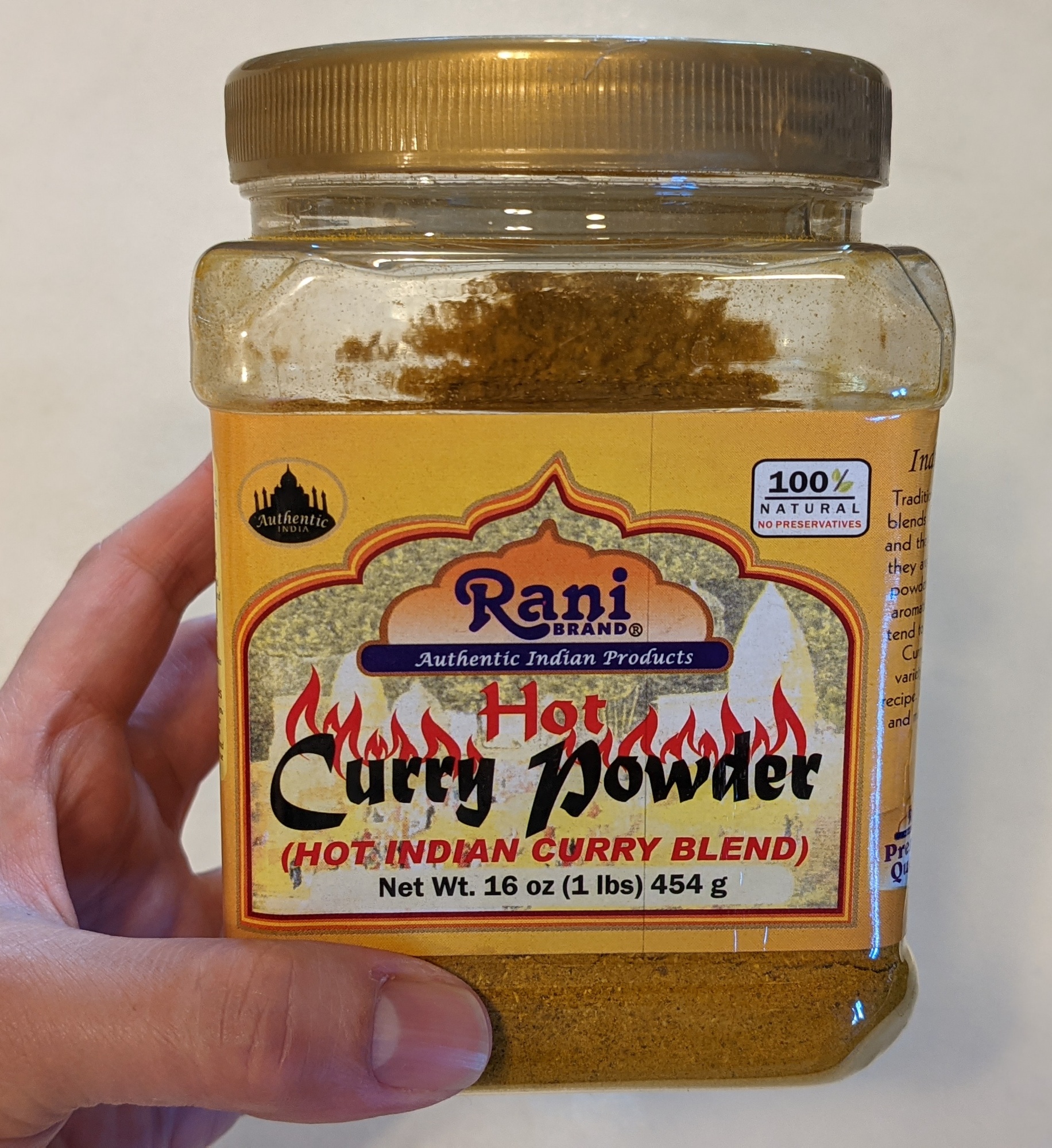 Then the chickpeas, canned tomatoes, mixed vegetables*, spinach*, riced cauliflower*, chopped cremini mushrooms*, broth, and maple syrup went into the pot. *my additions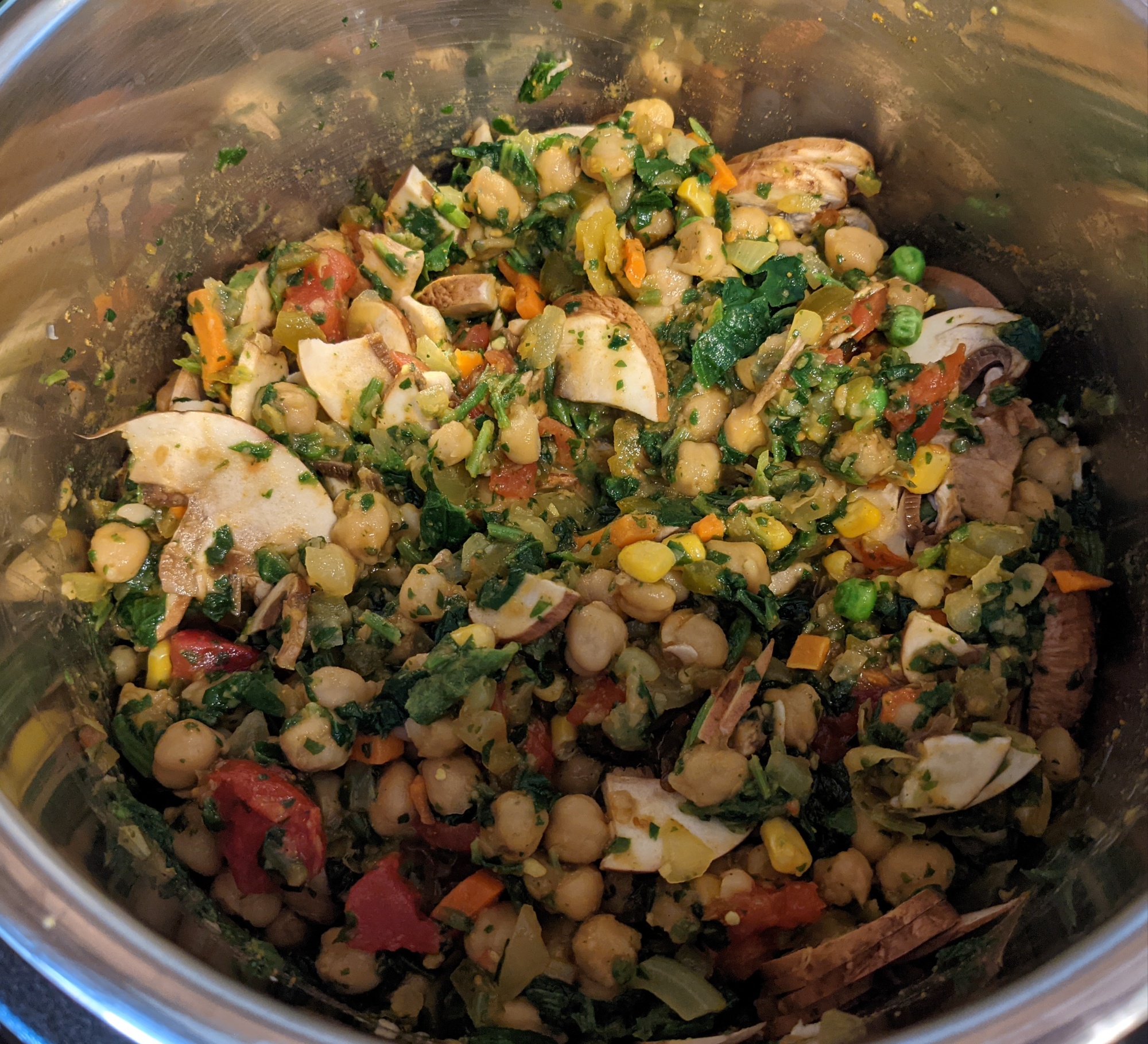 With the ingredients in the pot, I set the Instant Pot to cook for 15 minutes on Manual, then allowed a natural release – not that this differs from the recipe on which this is based, but I wanted the finished curry to be thick and stew-like. It was.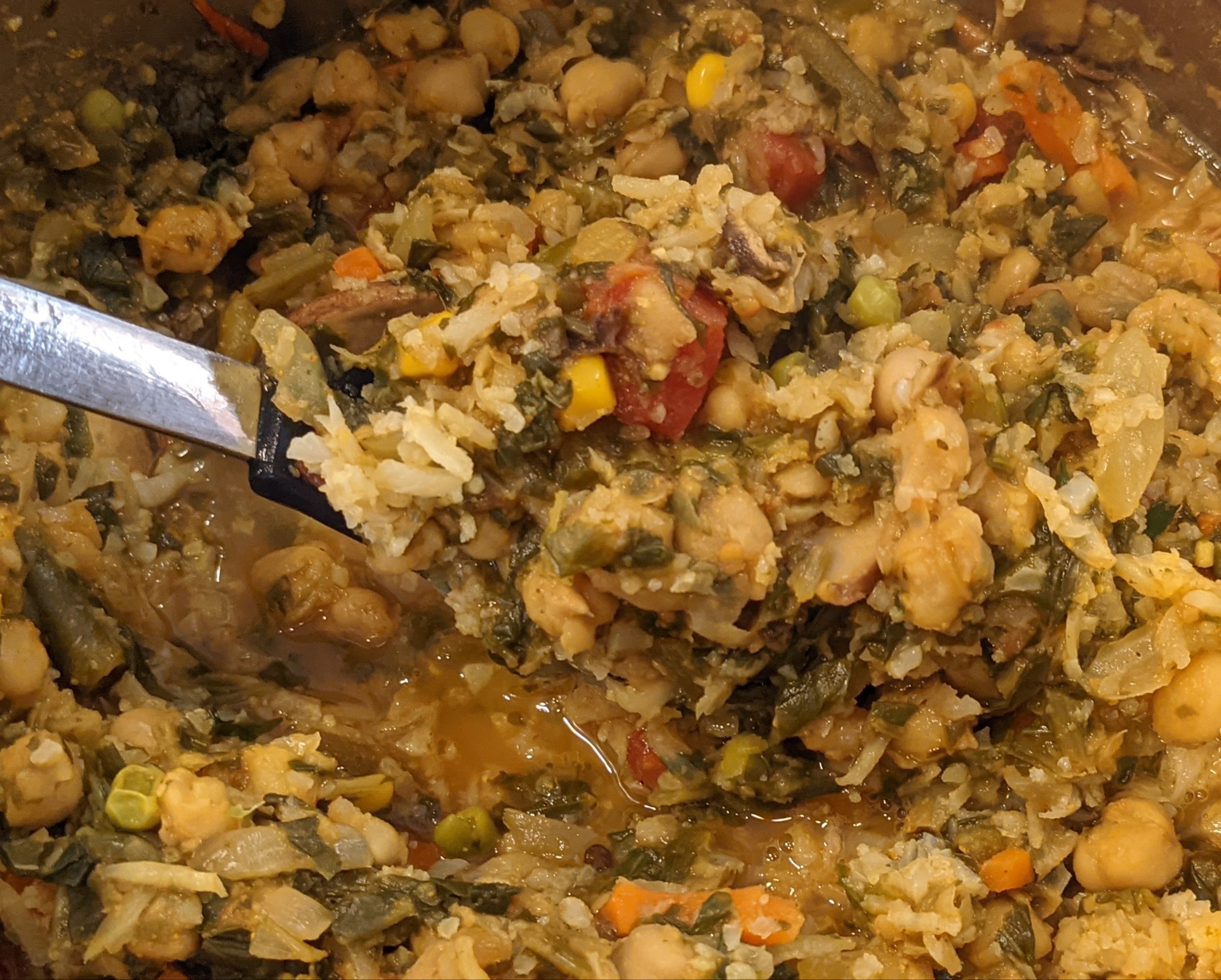 Superb in a wrap, this is also great atop hot rice, accompanied by a piece of homemade, no-yeast naan (recipe to come) for a warming, filling, Indian food-inspired meal.
Not a vegetarian or vegan? Neither am I, but eating less meat can have benefits for our health as well as the health of the planet. And it's delicious…so enjoy a plant-based meal today!