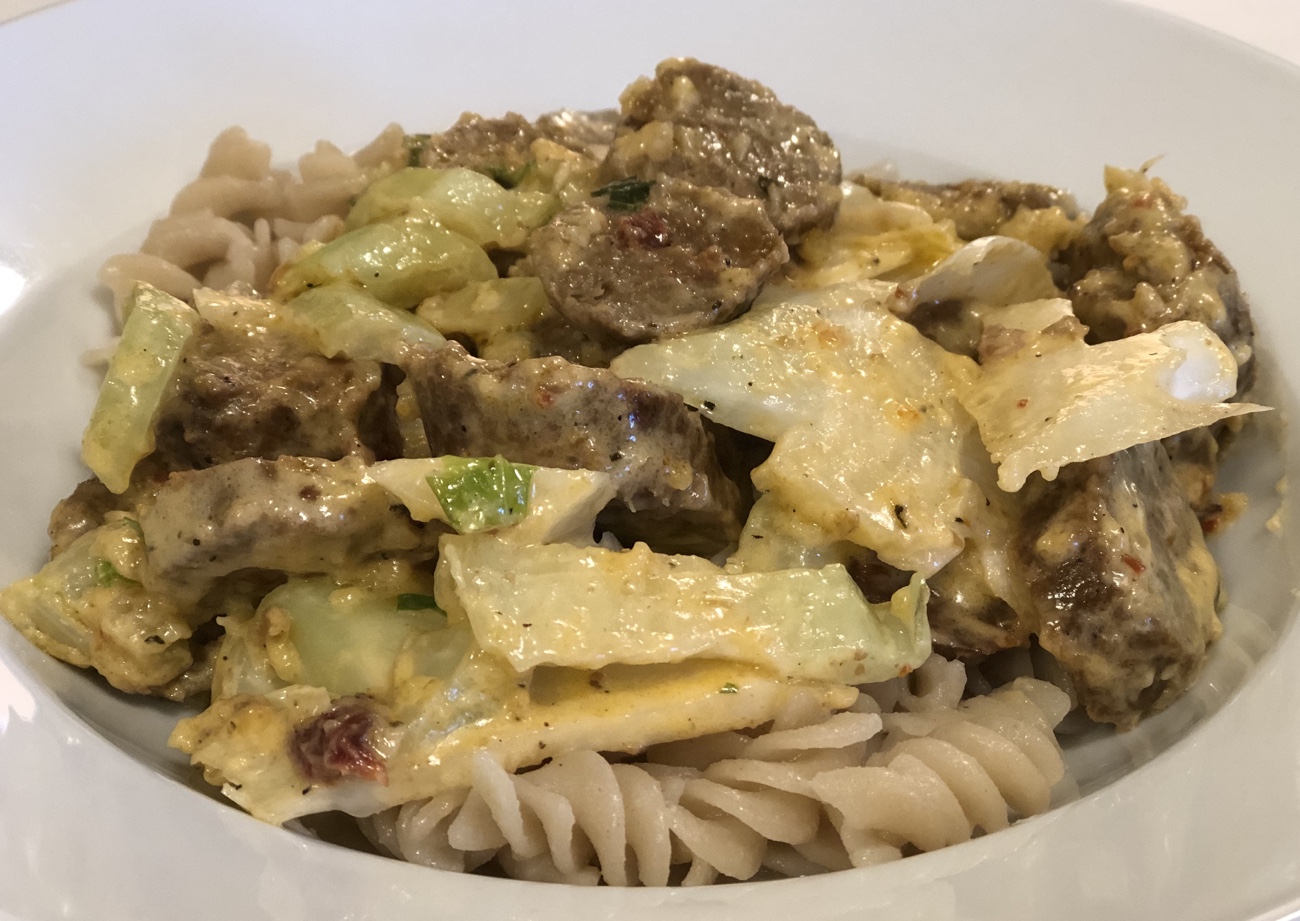 I hate food waste. It's a big problem in many places, with far-reaching impacts. It's also deeply troubling that as much as an estimated 40% of food here is wasted when, at the same time, so many people are food insecure. Let's see what we can do to minimize and/or avoid wasting these precious resources…and make some tasty meals!
This dish was inspired by Sherri Brooks Vinton's book, "Eat It Up: 150 Recipes To Use Every Bit And Enjoy Every Bite Of The Food You Buy". I'm always looking for ways to use parts of whole foods that (though edible) are usually just discarded: bits like peels, leaves, and rinds. My grapefruit rind experiment really opened my eyes to the possibilities – and pineapple peel wine and tepache are a couple of easy ways to turn "waste" like pineapple peels and cores into tasty beverages!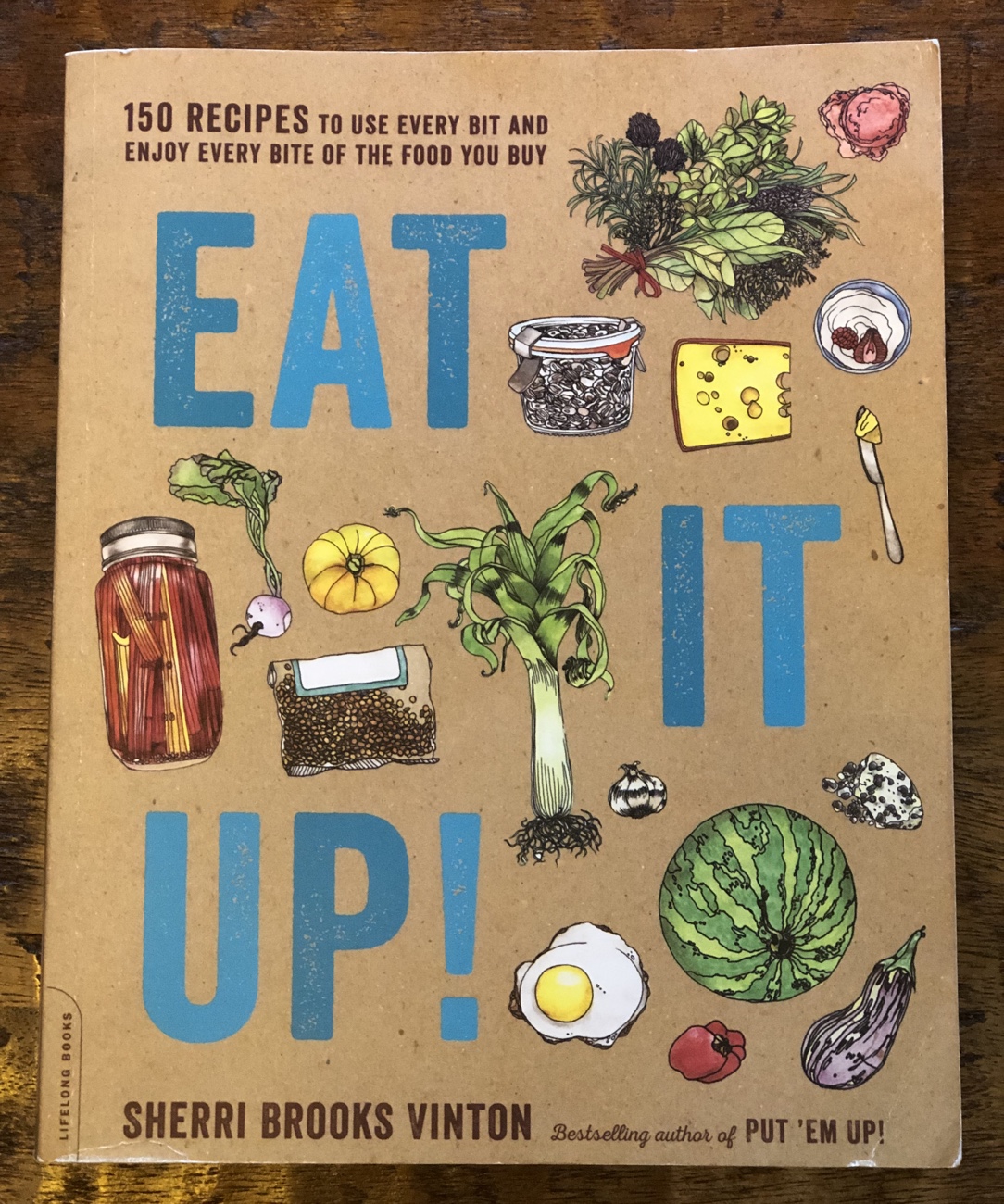 I had a couple of nice organic cauliflower heads in the fridge, one of which I used to make grits. As I read through some of the recipes in Vinton's book, I thought about how there are always some small bits of leaves and the stalk remaining even on grocery-store heads; if I could, as the recipes suggested, use the full cauliflower leaves, why not the tiny leaf remnants and stalk, too?
When I made cauliflower grits recently, I carefully trimmed off the leaf bits and the stalk and saved them for later in the fridge. When "later" arrived, I prepped the cauliflower leaves and stalk by trimming off any discolored and/or oxidized parts, chopped the leaves chiffonade, and sliced the stalk thinly. I added the greens to a skillet with a bit of olive oil and sautéed them with sliced Tofurky Italian Sausage. Once the greens had wilted, butter, flour, and heavy cream were added to create a cream sauce.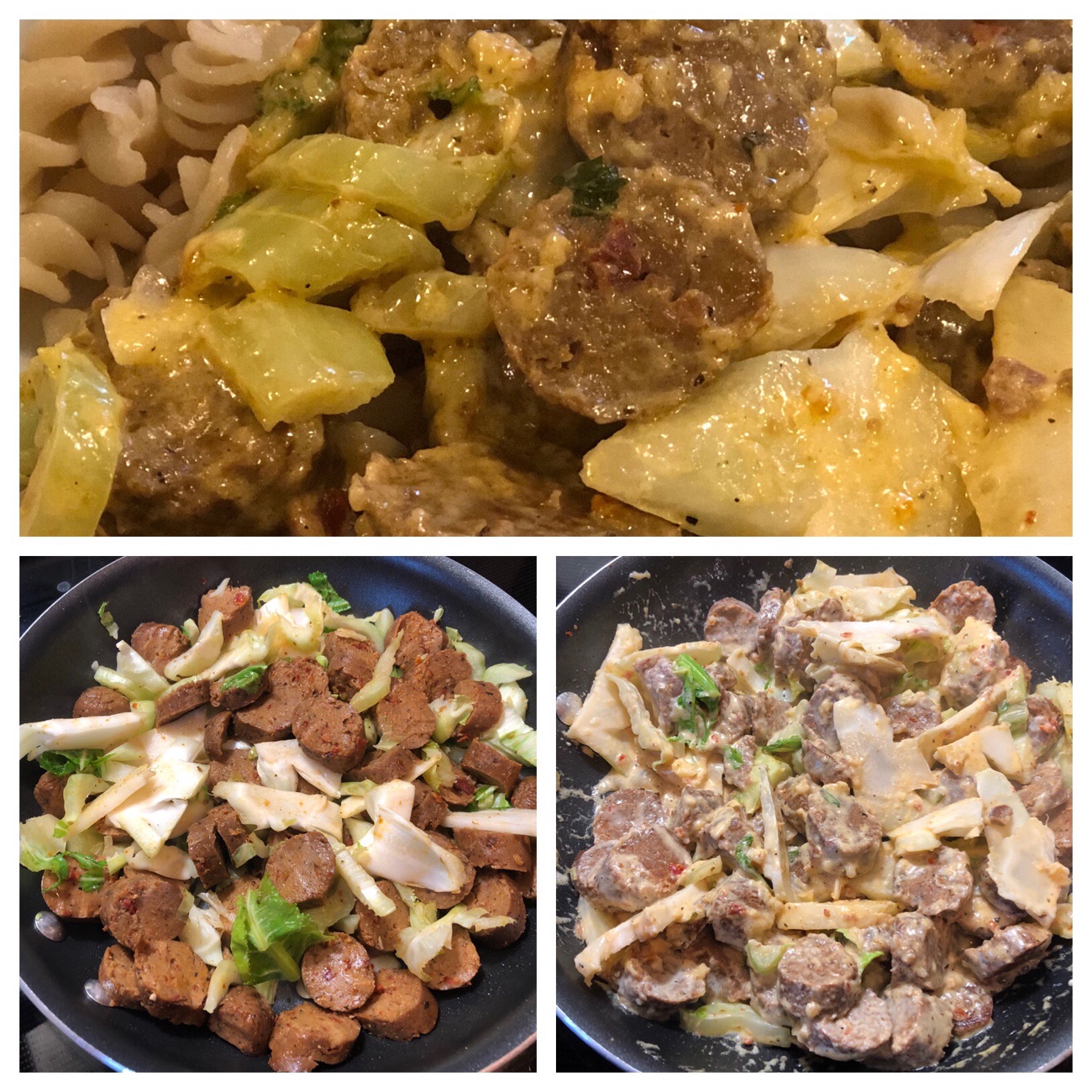 Tossed with brown rice pasta, it made a satisying, flavorful dish. The cauli was cooked tender-crisp and the stalk pieces were sweet and delicious, providing a nice contrast to the spicy meatless sausage. It feels so gratifying to be able to enjoy a meal that incorporates ingredients that I'd discarded previously…and I now also know what to do with beet greens and carrot tops. Bring 'em on!
Looking for ways to use "waste" like celery leaves, potato peels, stale bread, and radish tops? Check out Sherri Vinton's book for creative ideas!
As with other books recommended in this blog, I purchased it myself, so you can be assured that the opinions expressed herein are my own.