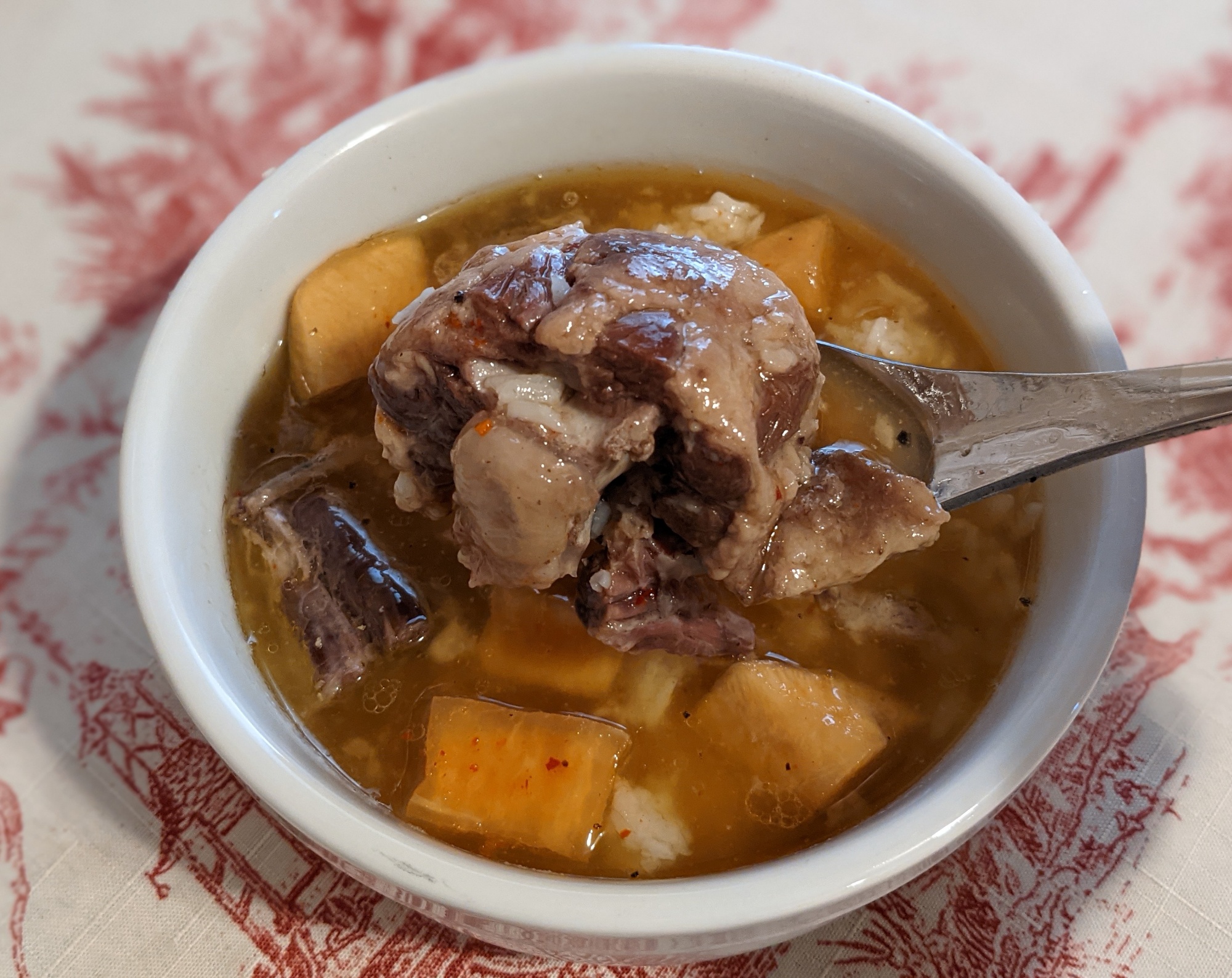 Fall is soup season. And what beats a flavorful, warming soup that can be made from frozen ingredients – quickly and frugally? This one is full of rich, bone-brothy nourishment and can be compatible with low carb/keto diets; accompanied by kimchi, it also brings probiotic goodness!
Oxtail might be considered one of those "exotic bits" in certain food cultures, but it's valued and enjoyed in others. It's really just the tail of beef cattle, and that tail is full of an astounding amount of cartilage and marrow, along with being surprisingly meaty! This is not, generally speaking, an expensive cut…even for local grass fed and finished, heritage breed beef oxtail (which is what we choose), it prices at what soup bones and organs do. Score!
I suspect some people avoid oxtails simply because they don't know what to do with them. Others may have "texture issues" that preclude them from even contemplating eating them. If you like beef tendon, for example, you would likely enjoy oxtail because it's cartilaginous in the most pleasant way. And all that collagen is welcome, IMO!
To make this Korean-style* soup, I used a little over 2 pounds of frozen oxtail.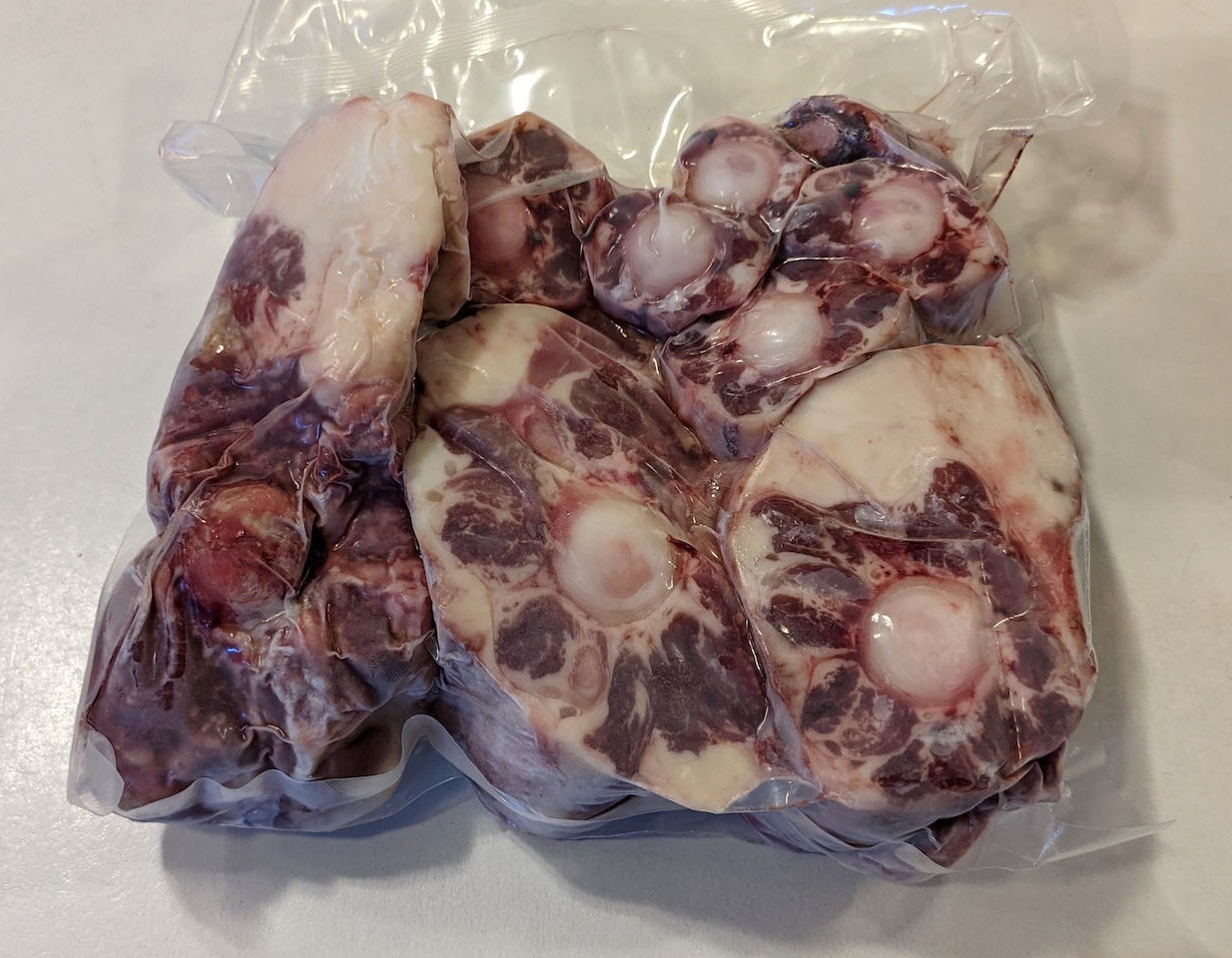 I simply placed the frozen oxtail in my 6 quart Instant Pot, along with 5 1/3 cups of water and about 3 cloves of minced garlic, and cooked on Manual for 1 hour. After a 10 minute natural release, I vented the remaining pressure.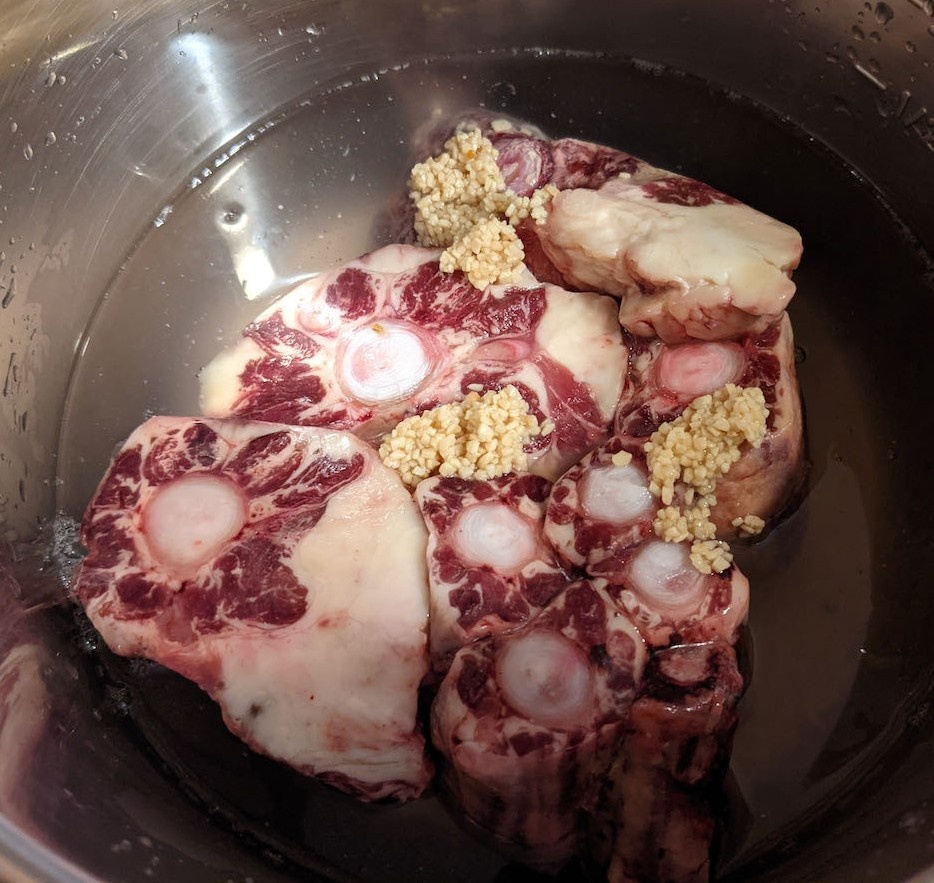 Into each bowl, I ladled a piece of the falling-apart-tender oxtail and plenty of broth. I also added – and this is important – several pieces of homemade Korean radish kimchi, kkakdugi, and salted and peppered the soup to taste. I also scooped some cooked jasmine rice into the bowls (sub cauliflower rice or shirataki rice for low carb), and it was comfort food perfection.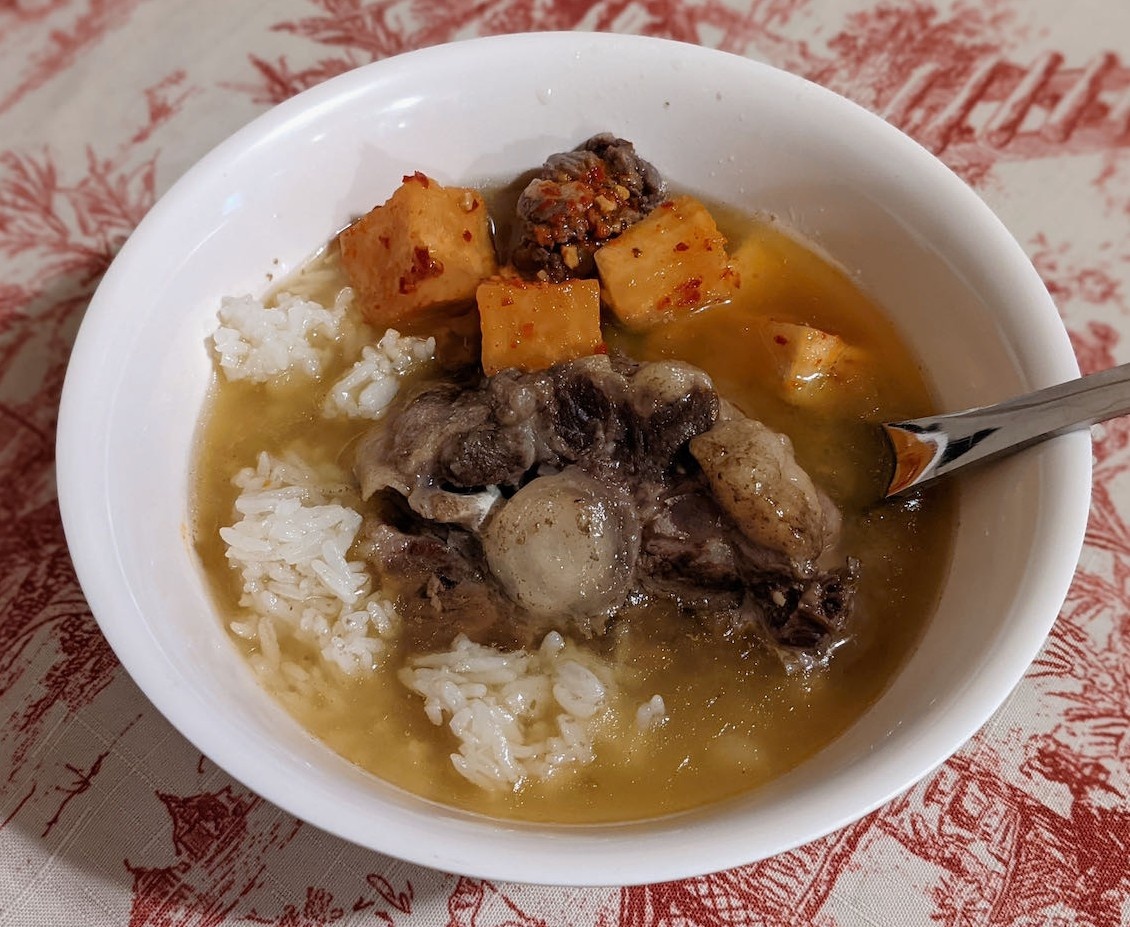 The finished soup was so beefy, spicy, and delicious that I could hardly wait to have leftovers (simply reheated in the microwave) the next night. This soup is a winner. I'll definitely be enjoying it again and again…and will be stocking up on grass fed and finished oxtails.
Buy local and support small farmers doing it the right way.
*I call this "Korean-style" because it's based on the dish Kkori Gomtang (꼬리곰탕), with my own twist: typically, traditional kkori gomtang includes Mu (Korean radish) cooked as part of the broth, with rice and kkakdugi on the side. I like one-bowl meals, so why not put the rice and kkakdugi in with the broth? It's basically the same flavor profile, with just one bowl to wash afterward.