With winter's approach, my thoughts go to ferments, and how particularly satisfying – and beneficial – they are at this time of year. Cool-weather vegetables, such as brassica, lend themselves to making easy and delicious living foods like sauerkraut and kimchi. Why not make some today?
Sauerkraut is, in my opinion, the gateway veggie ferment: many novices start here and then graduate to making other veggie ferments. Crunchy, lightly salty, and tangy, it's fit to be eaten straight from the jar. With fiber, probiotics, and many vitamins, sauerkraut is true health food.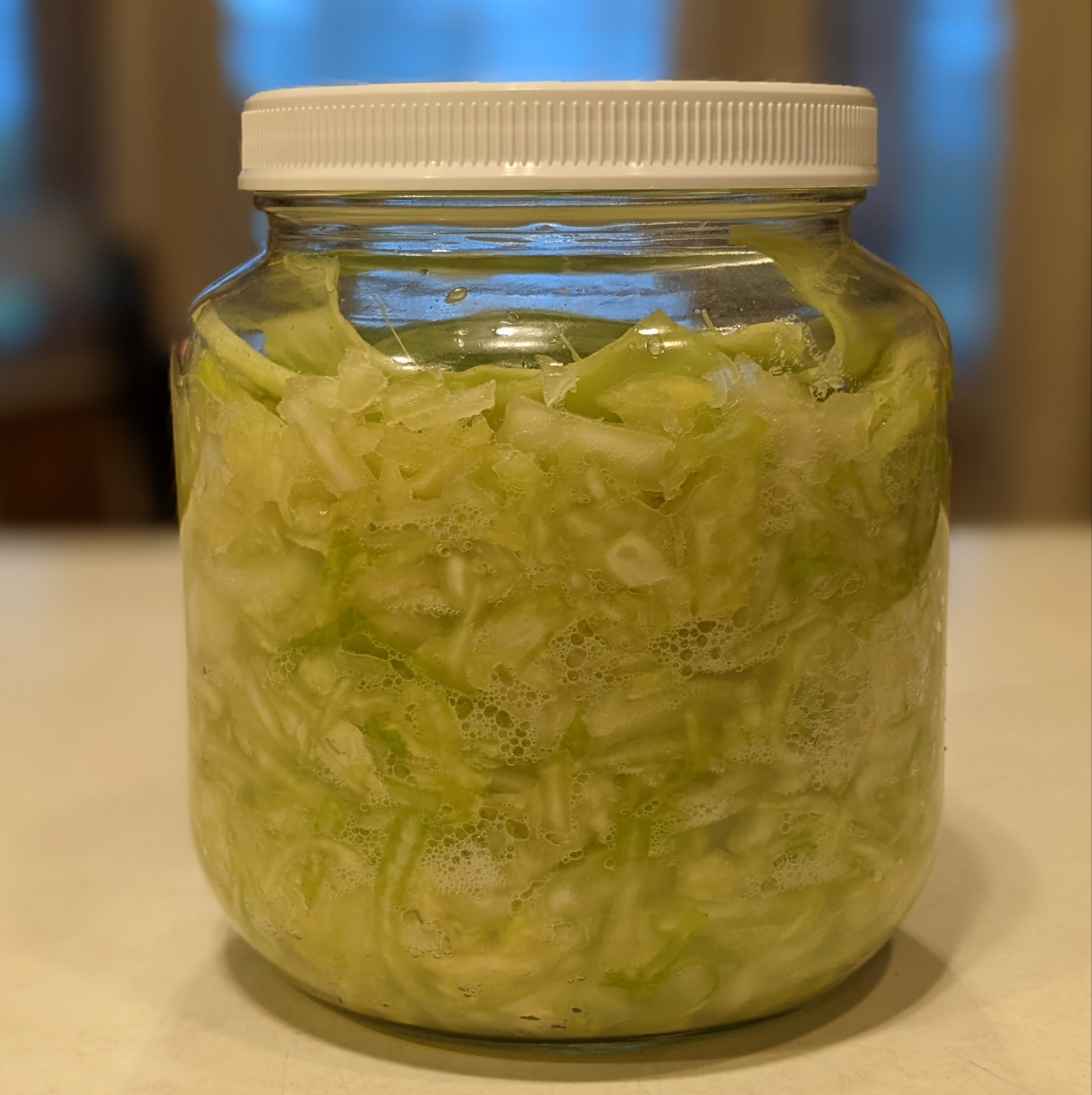 If you're thinking about trying your hand at sauerkraut, this recipe makes it easy and nearly foolproof. If you're dairy-free, sub another starter like kombucha vinegar or omit the starter entirely – the ferment may take longer, overall, but it should still become active and work its magic with enough time.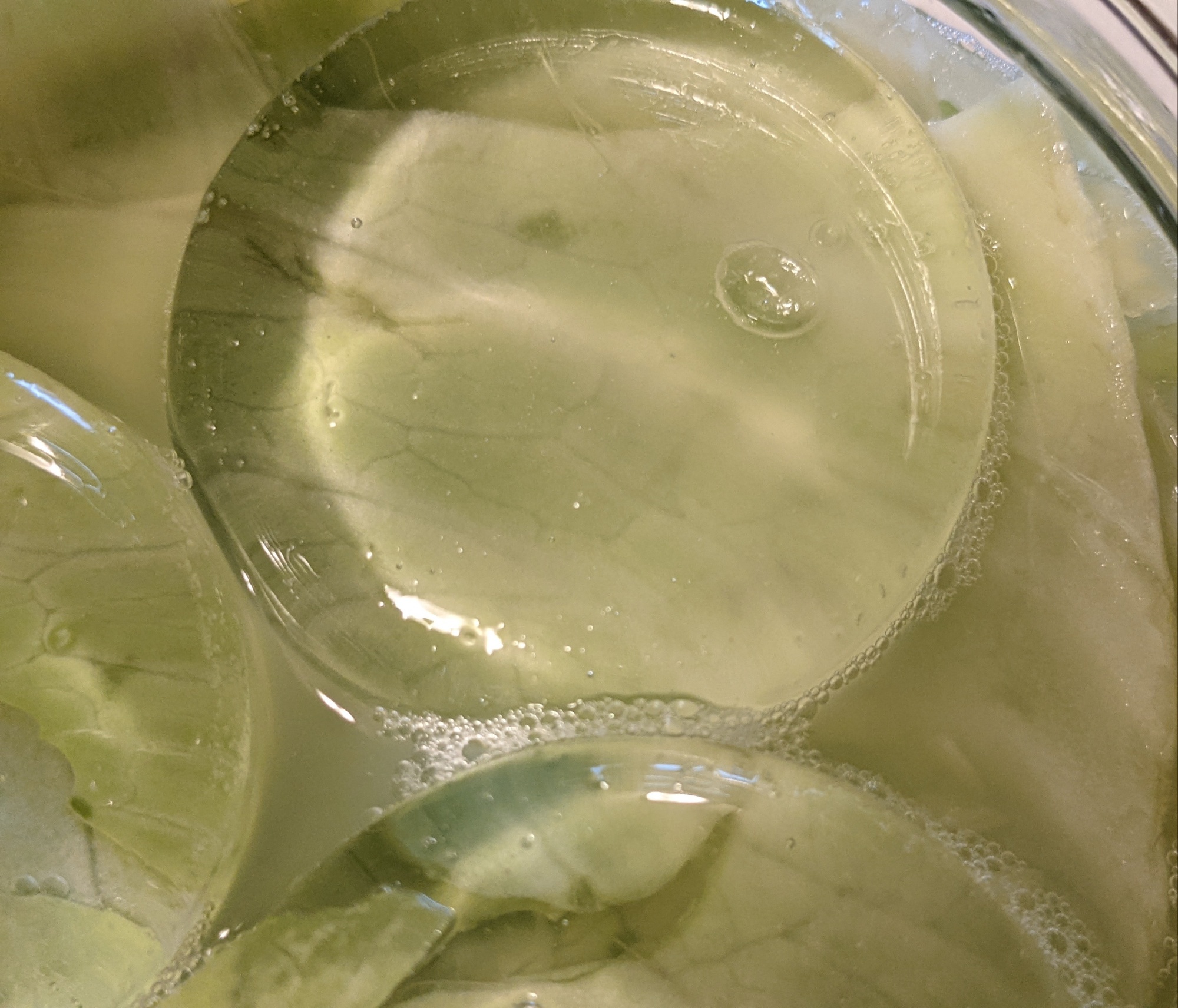 Once you've made sauerkraut from cabbage, try other root vegetables, like kohlrabi – it makes a great veggie kraut!
Another ferment I make regularly is kimchi. My favorite kind is called Kkakdugi, made from Korean radishes (called Mu). I prefer this to the ubiquitous Napa cabbage-based kimchi called Baechu, primarily because the radish holds up to fermenting better than the Napa (a rather delicate cabbage) does. If you don't eat the baechu fast enough, it can become very sour and that's not to my liking. Bok choy can also be used to make a very tasty kimchi, too.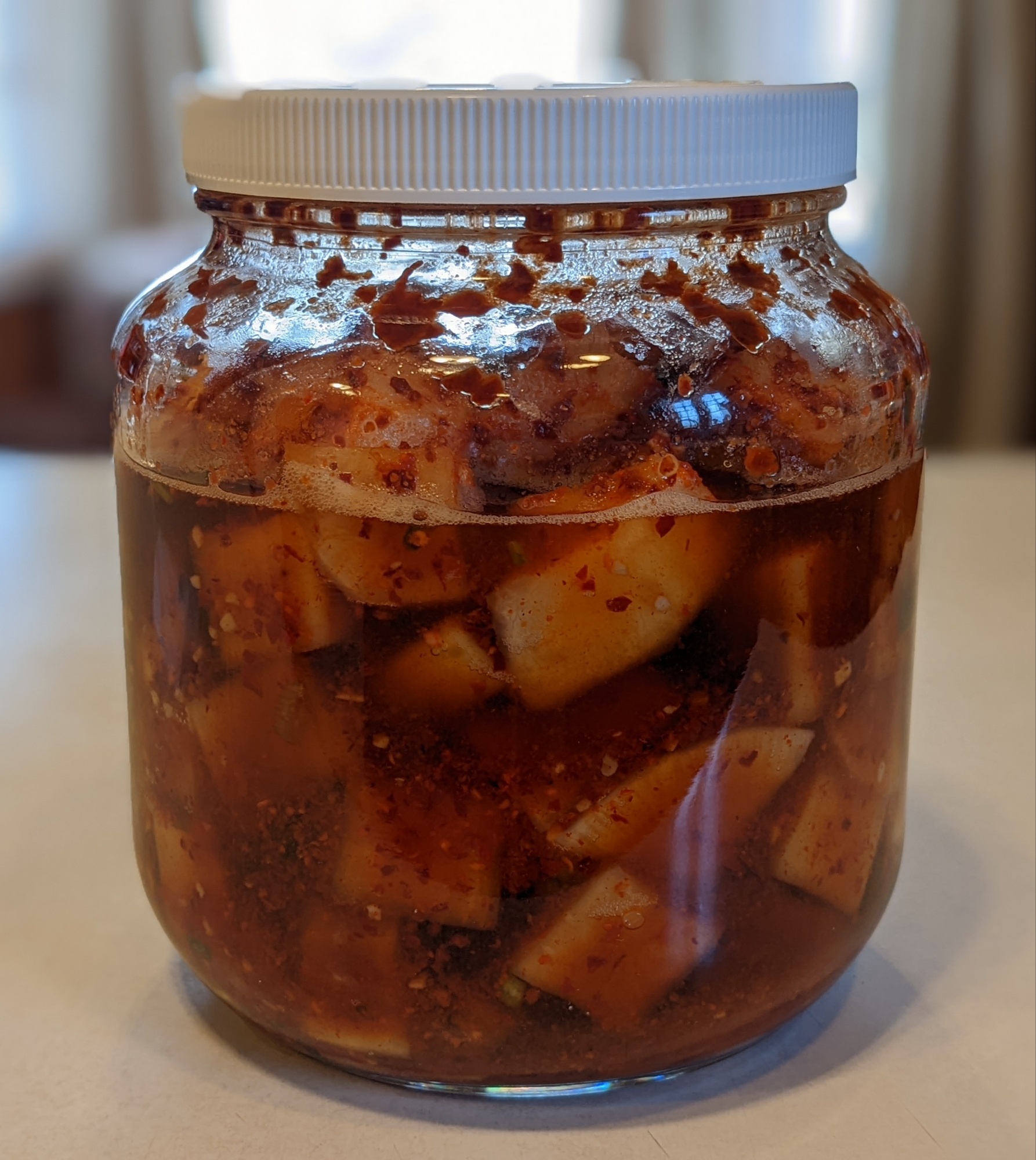 Kkakdugi, on the other hand, stays crisp for much longer…and Mu has an irresistibly juicy crunchy texture. Mu can be difficult to find in some areas – I buy mine at a Korean grocery, which I'm fortunate to have reasonably close by.  If Mu isn't available, daikon radish could be substituted for a reasonable facsimile, but the flavor profile is going to be different: daikon is much spicier and more peppery than Mu. Another option is to simply use another root vegetable, like rutabaga. The finished product will be different from Kkakdugi made with Mu, but it'll still be tasty!
Once you've made your sauerkraut or kimchi, you may be wondering what you can do with it. Sauerkraut is delightful as a condiment (like on hot dogs), a wonderful addition to beet borscht, and unbelievable in chocolate cake (really!).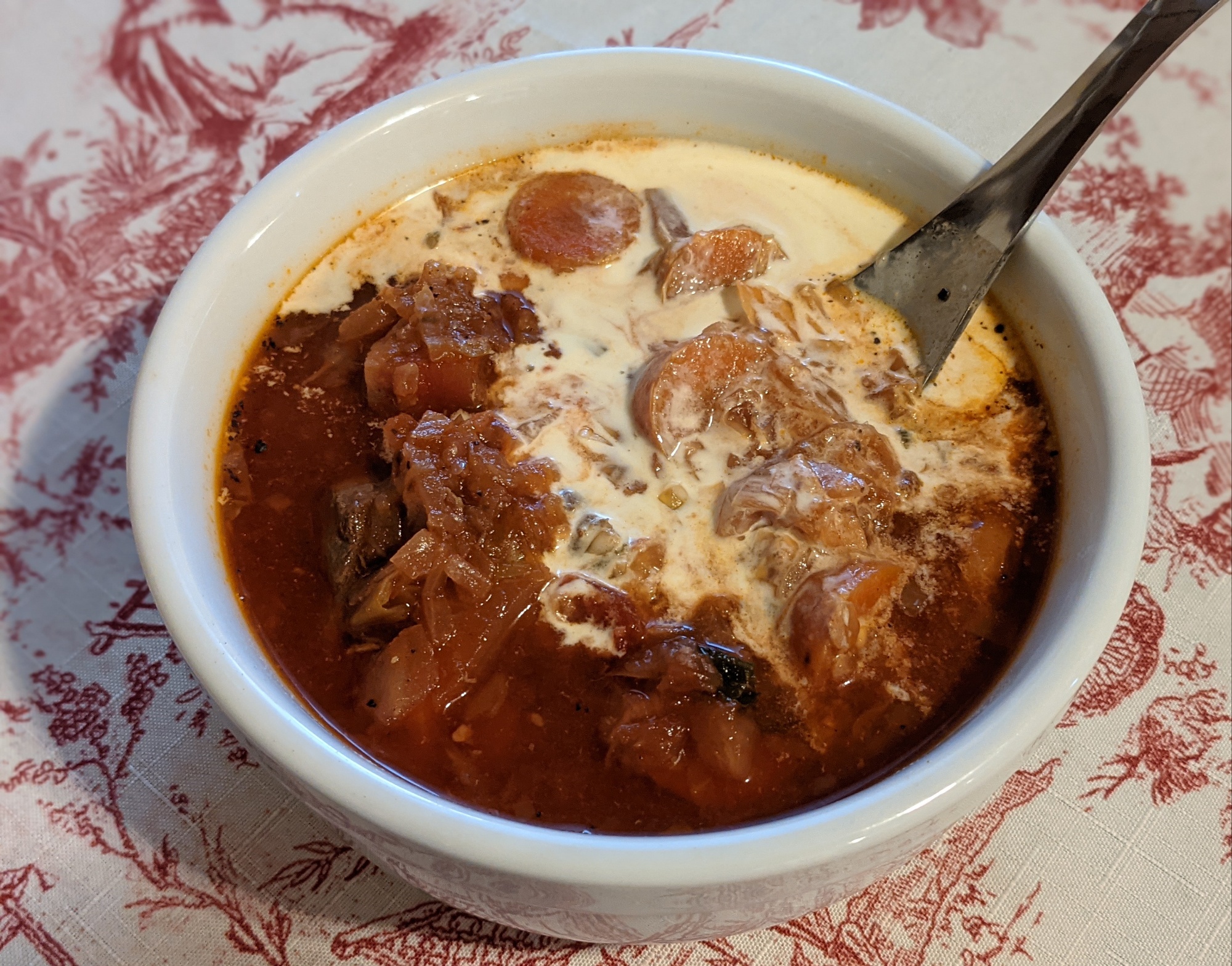 We like to eat kimchi in oxtail soup, rice bowls, scrambled with eggs, on burgers, in tacos…it's incredibly versatile.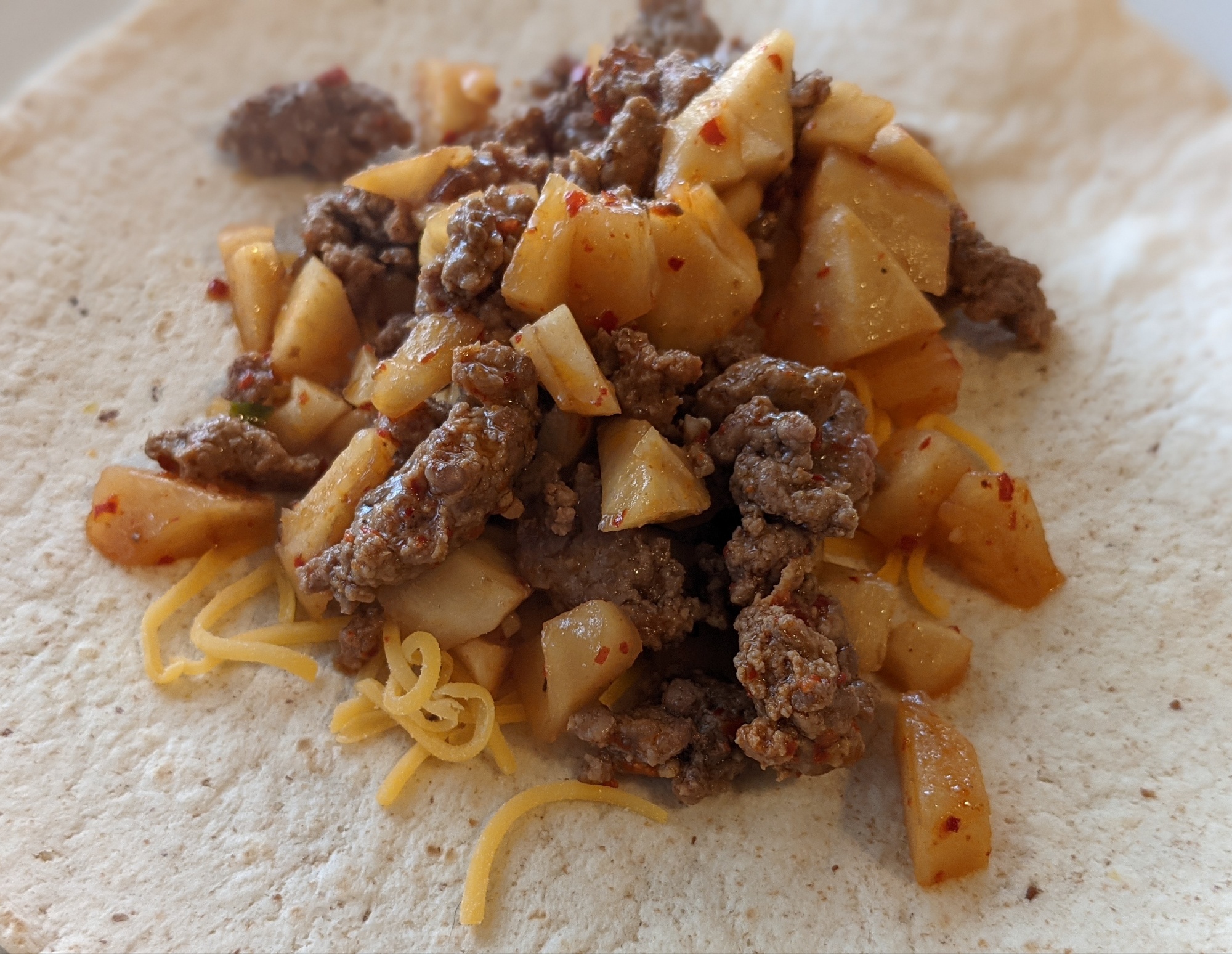 Once you begin fermenting, you may find you can't (and don't want to) stop. Search the blog for many other unique and exciting ferments…and enjoy some probiotic goodness during the holiday season!