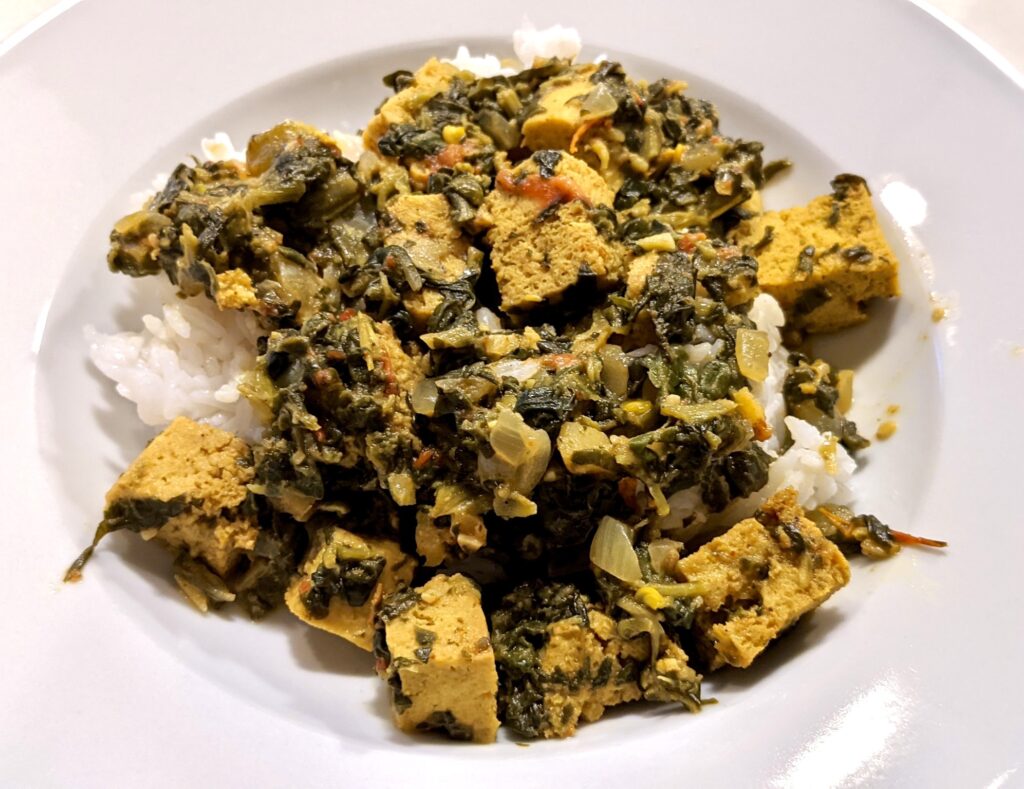 I never fail to be impressed with the creativity and complex flavors of Indian food – particularly since much of it tends to be vegetarian. With this plant-based Palak Tofu, the soy-based protein of firm tofu stands in for the paneer. You won't even miss it!
As is my preference, this is a simple recipe, made even easier and quicker by using an electric pressure cooker, like an Instant Pot. I could wax rhapsodic about the merits of the IP, but I'll just leave it at this is the single best appliance I've purchased in the past few years…and I have 5 of them (one is a 6 quart Duo that's still in its sealed packaging as a back-up, just in case). Yeah, it's that good.
And the other "best appliance purchase" of recent times? My Instant Omni air fryer oven. These appliances actually get daily use, often more than once daily (and sometimes more than one Instant Pot is cooking at a time). An air fryer oven – or an air fryer – comes in handy to brown the cubes of tofu that replace the paneer, performing the task quickly, effectively, and with far less oil splatter than browning it on the stovetop.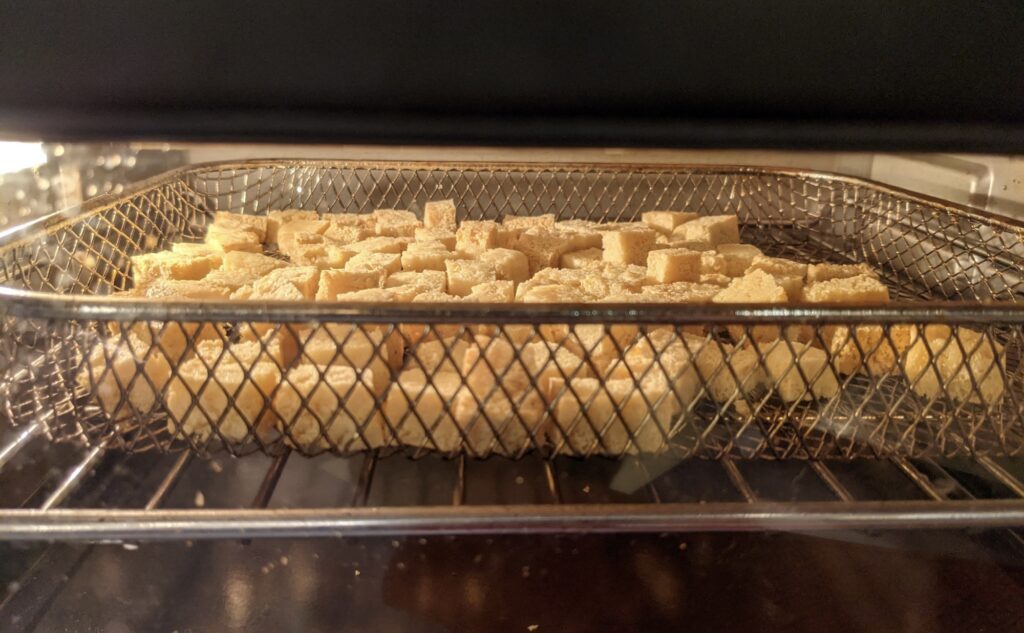 I began preparing this dish by air frying the tofu. I used a block of tofu that had been frozen, which changes the texture to more chewy and "meatlike" – good for making plant-based tacos, for example, but not ideal for approximating the smoother texture of paneer. My suggestion: don't use a previously-frozen tofu block because it ends up a bit "spongier" than is ideal. gardless, the tofu browned well in the air fryer oven and was set aside until the rest of the dish was ready.
For the "sauce", I browned the cumin (powdered, because that's what I had on hand, and I had already researched the conversion from seeds to powder to identify the correct amount) in oil, then added ginger, red peppers, garlic and onions. After that, the tomato and remaining spices are added. Finally, the water and spinach (I used frozen) is added and the ingredients are cooked for 2 minutes on Manual, allowed to naturally release for 5 minutes, then quick released to vent the remaining pressure. Tip: I use my silicone steam diverter all the time to ensure that the steam vents away from cabinets and people – this accessory is well worth the few dollars it cost to purchase it.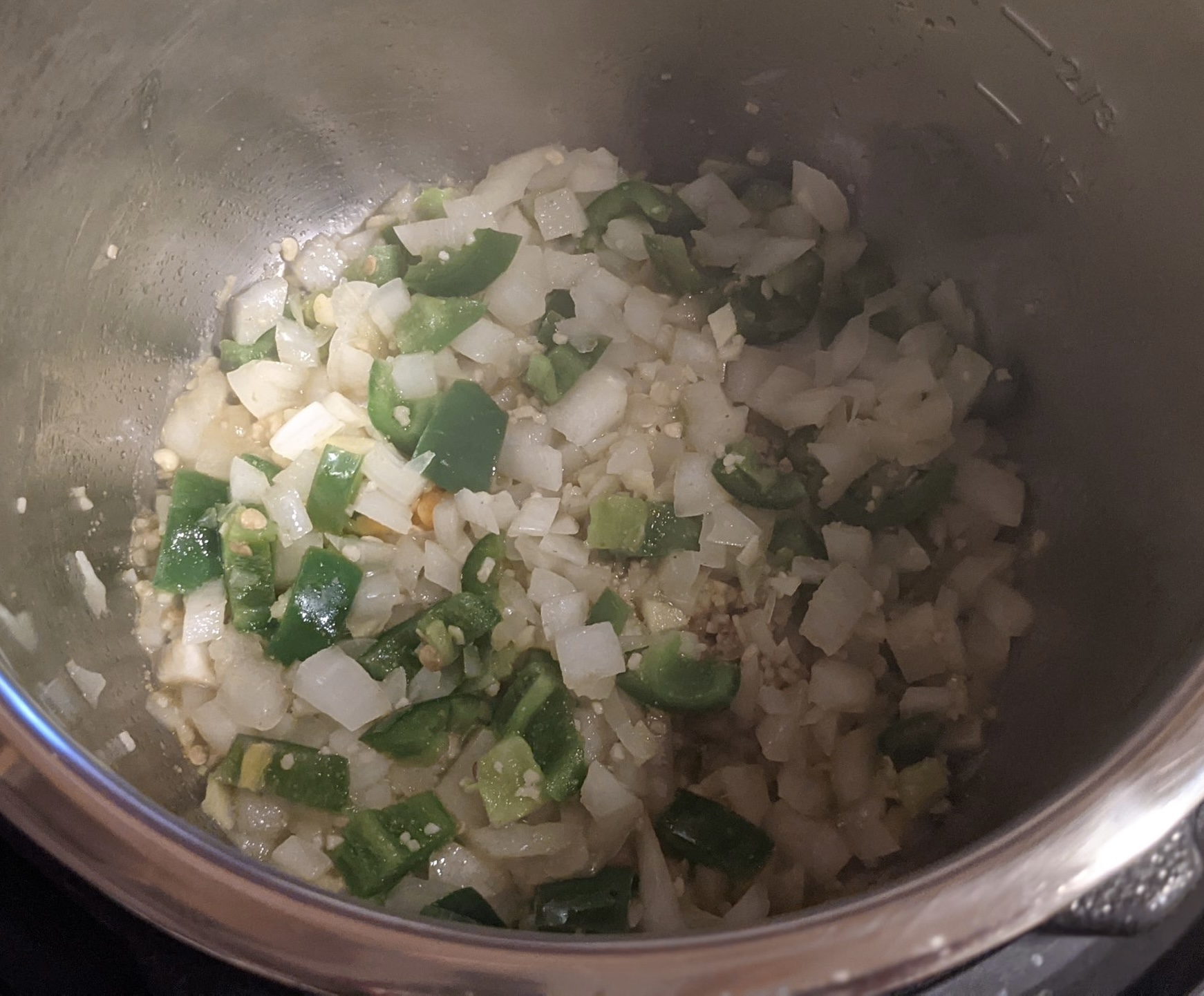 I deviated from the recipe yet again by electing to not puree the cooked sauce; I like the texture of the spinach, so I left it as it came out of the pot. The tofu cubes are stirred in, and left to soak up the sauce.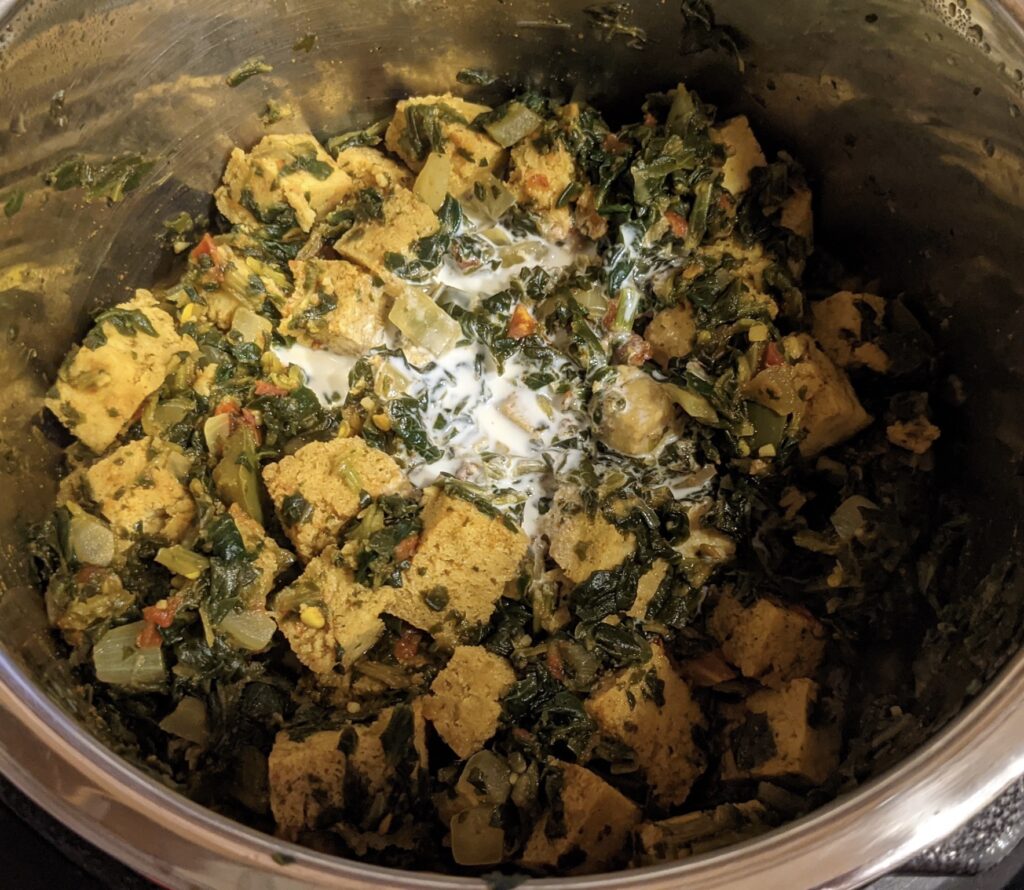 I also stirred in a generous amount of heavy cream to add some satisfying fat to this dish; the recipe also suggests coconut or cashew cream for a vegan version.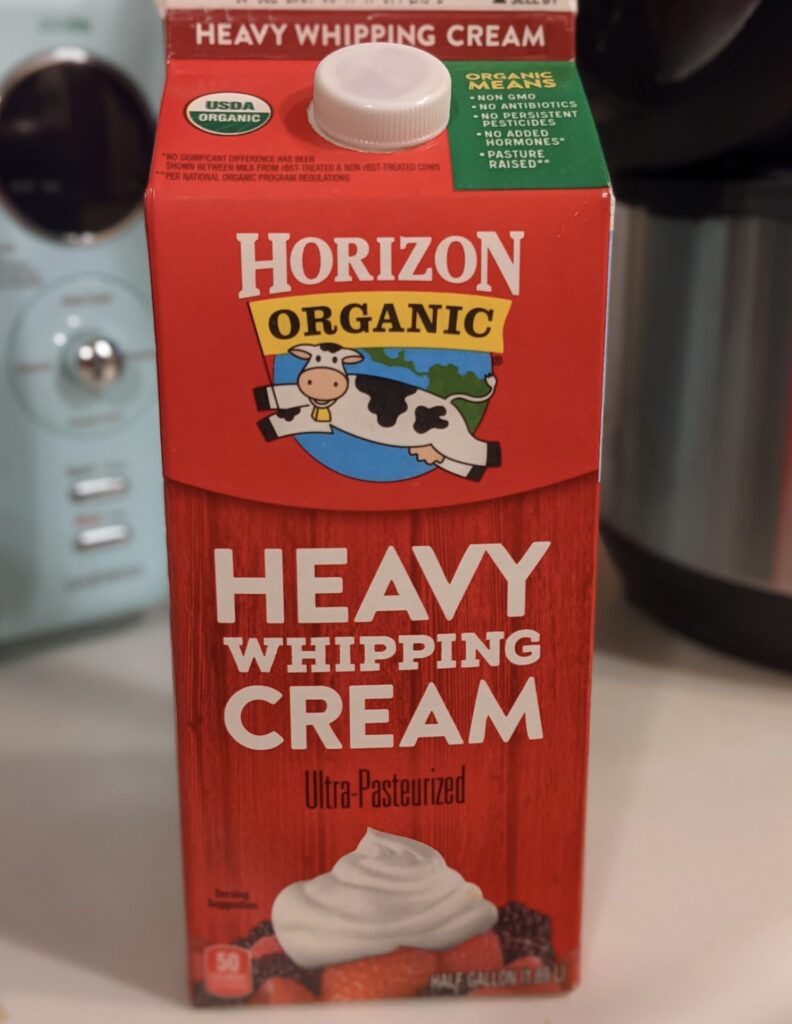 Accompanied by homemade naan, the finished dish was thick, creamy, and wholly enjoyable – truly world cuisine comfort food. If you're looking to add some delicious plant-based (and easy to make) meals to your repertoire, try this palak tofu today!
Note: the recipe on which this was based called for "red chilies", so I used cayenne pepper…and I was multi-tasking and may have lost track of how much cayenne I put in. I also added 1 large diced jalapeño. The finished palak tofu came out very spicy. I like spicy food, but if you're sensitive to it, use hot peppers judiciously.